Getting Started
Welcome to the first and most important step of using DocSend -- uploading content! You can begin this process by going to your Content tab where you can drag and drop multiple content types directly from your computer or upload through other services such as:
Box
Dropbox
Google Drive
Onedrive
Here's how to upload a document

Go to your Content tab


Select 'Add Content' at the top right


Choose a file from any of the above listed services or from your computer


Your document will begin to upload and let you know once it is completed

You can modify the name of the upload at this point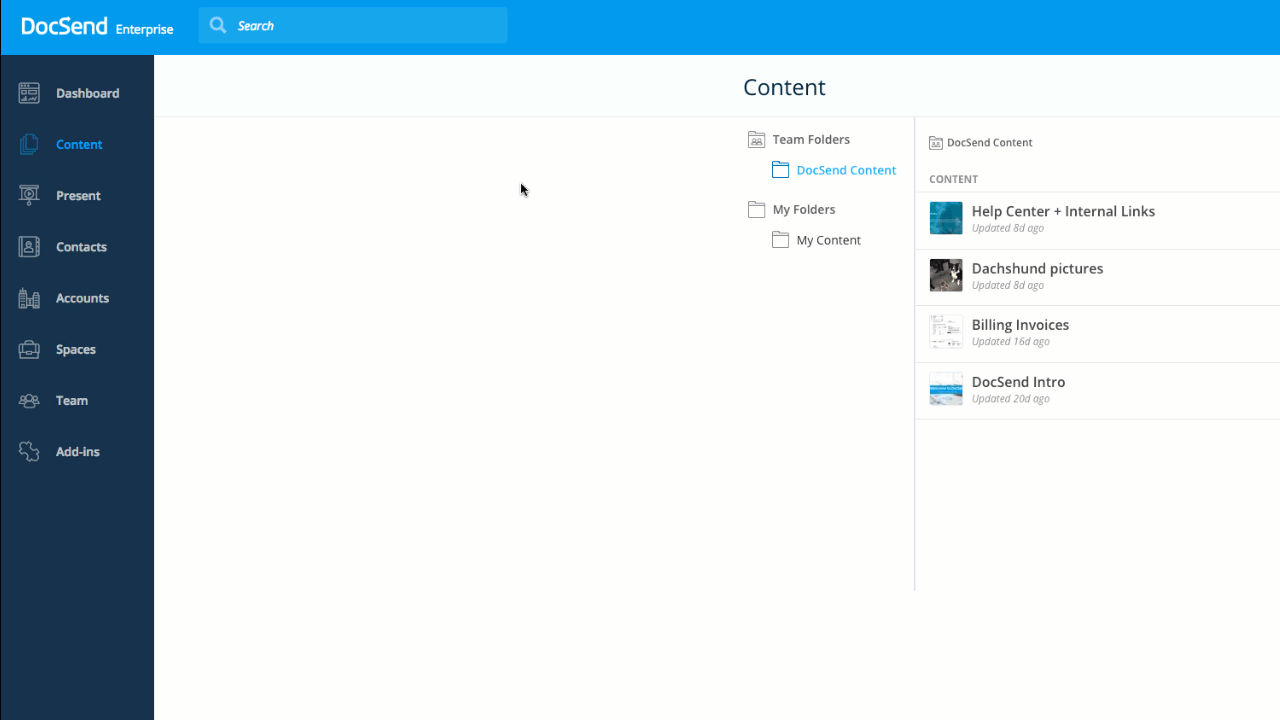 Note: All services can be disconnected by selecting the option on the right. DocSend will only connect with personals accounts on Onedrive or Google Drive.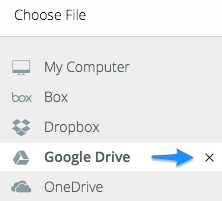 Accepted Document File Types
Below are the document file types that DocSend accepts:
PDF
Microsoft PowerPoint (.pptx, .ppt)
Microsoft Word (.docx, .doc)
Keynote (.key)


What about other file types?
Users on Standard, Finance, or Enterprise will have the opportunity to upload a variety of file types that can be shared as download-only such as:
Video
Audio
Images
Text
Archive
Spreadsheets
Check out our help center article on Download-only content and File Upload Limitations to know more about different content types and limitations.
Animations & Transitions 
Animations and transitions in presentations are not currently supported once uploaded into DocSend. However, GIF animations are supported in powerpoint (pptx) and will always be overlayed over other content. We recommend either having the text be directly be part of the gif or to have the text in a separate area outside of the gif.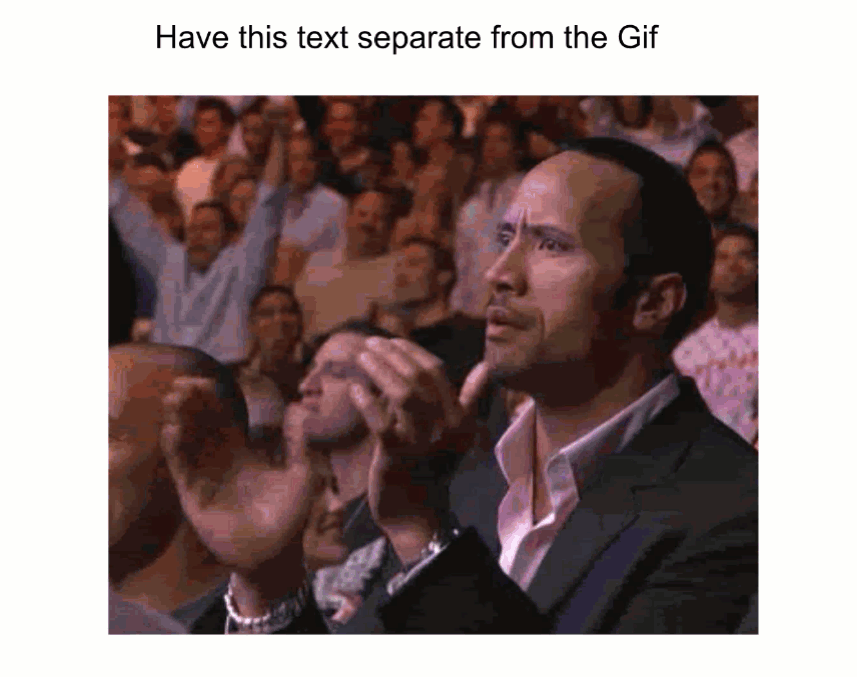 Next Steps
Check out our article on Creating Links to learn how to create and share content with potential visitors.