Available on: Standard Advanced Enterprise
What is download-only content?
DocSend allows for you to share content that can be downloaded directly by your visitors rather than viewed in a DocSend viewer like a standard document.
Uploading download-only content enables you to share a wider variety of content types with your visitors. Below are the file types and extensions we allow.
| | | |
| --- | --- | --- |
| Type | Icon | File Extensions available |
| Video | | avi, mov, mp4, mpg, qt |
| Audio | | aac, aiff, alac, flac, mp3, ogg, pcm, wav, wma |
| Images | | bmp, gif, jpeg, jpg, png, svg, tiff, webm |
| Text | | rtf, txt |
| Archive | | 7z, rar, tar.bz2, tar.gz, zip, zipx |
| Spreadsheet | | xls(x),csv, numbers, ods, xlr |
Note: Download-only content can only be updated with the content of the same type but can be a different file extension type. Example: Image can only be updated with another image (e.g Jpeg to gif). Excel files and the other spreadsheet formats are not interchangeable.

What link options are available for download-only content
Download-only content always has the Allow downloading option enabled as this is the only way to view and access this content. All the other link options will be available such as:
Requiring an email address

Setting an expiration date

Passcode protecting your file

See Link settings explained for more information

How will I know if what I uploaded is download-only?
Each one of the 6 download-only content types will have its own unique thumbnail icon that is visible internally on your content page and externally in any of your Spaces.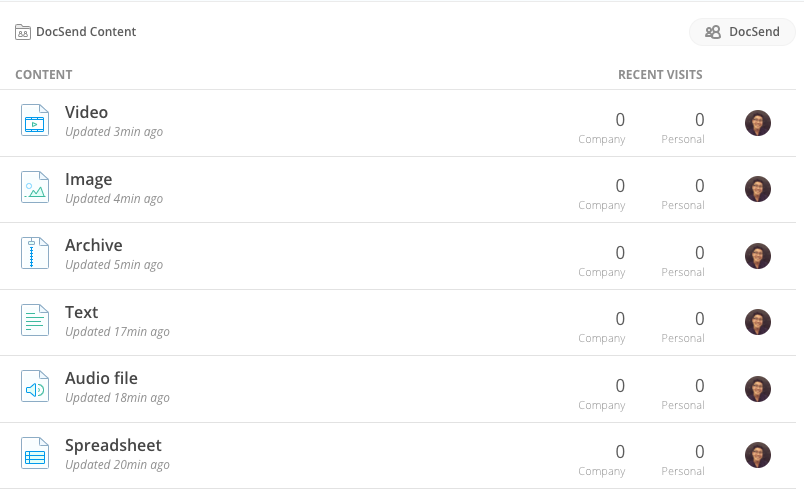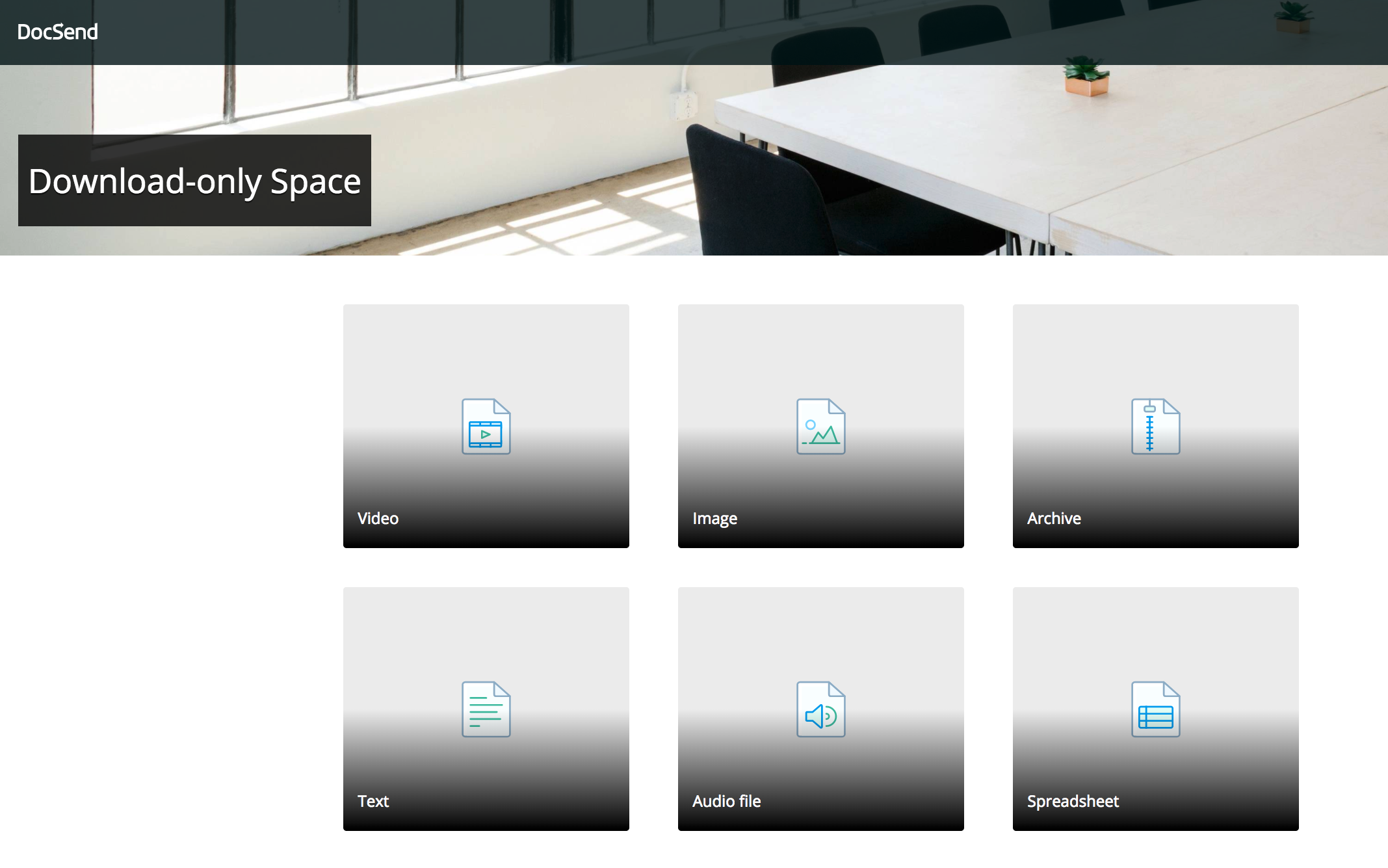 Can visitors preview download-only content?
These content types will not be preview-able in the DocSend viewer. Instead, the viewer will show a download link.



How do you track visits for download-only content?
We will record a DocSend visit when a user views the download-only DocSend link. We will also track whether or not the content was downloaded denoted by the blue symbol on the right.
Please note: visitor downloads for download-only content will not state which updated version of the file has been downloaded.



Check out our articles on Uploading Documents File upload limitations and Downloading or Printing content to know more about your content in DocSend.