If you'd like to update a document in real-time, you can do so from a document's details page. Click the More menu button on the upper right of the page and select Update. From there, you can upload the latest version of your document and not have to resend the link.
If the document is in a Team Folder, the latest version will then be applied to everyone on your team and any previously created links associated with that document will be updated with the latest version. Likewise, if any of your viewers come back to a link you've already sent them, they'll see the latest version.
DocSend will not automatically notify your teammates or visitors of any changes to a document.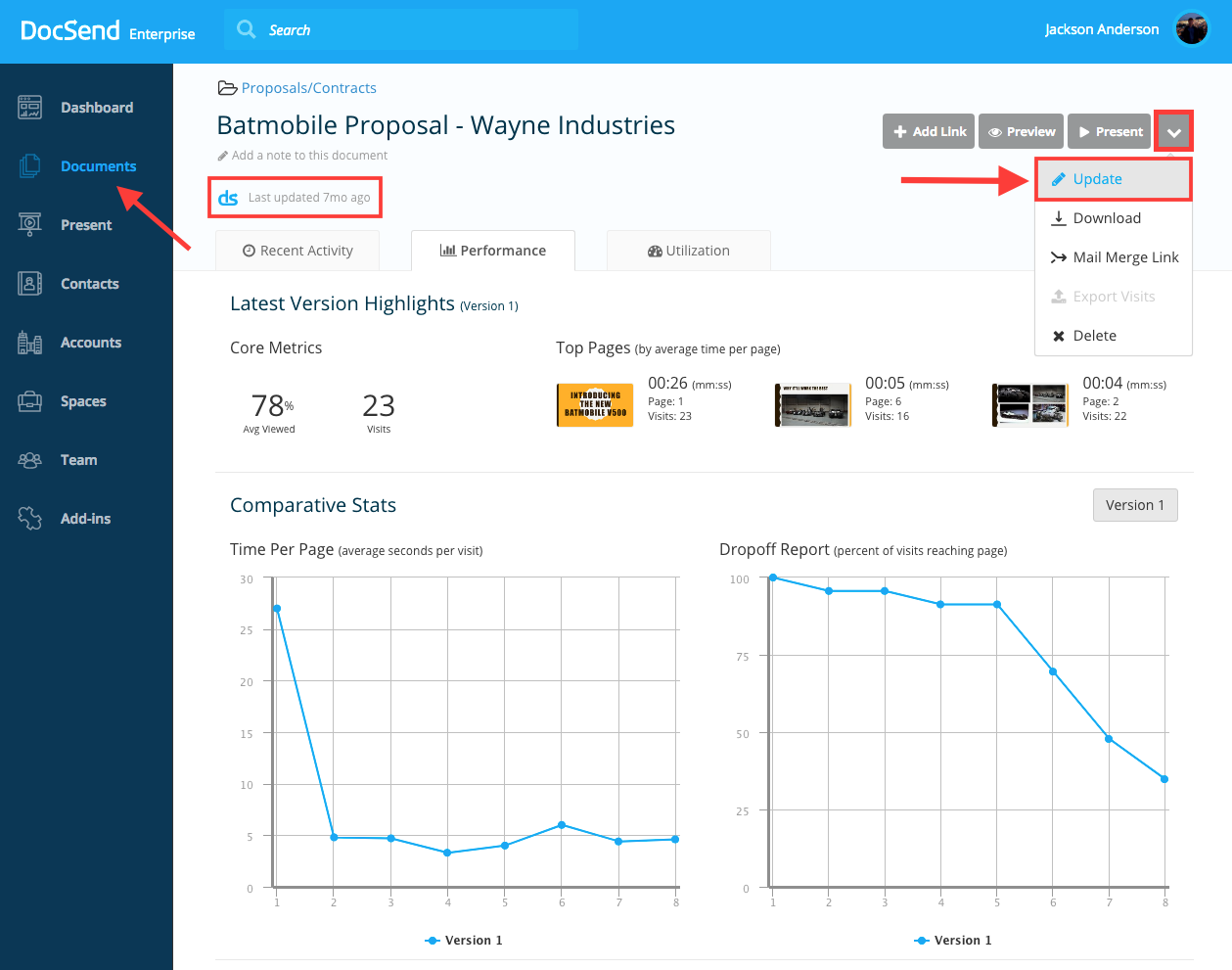 You can also compare stats of your document versions by clicking which version(s) you would like to display: