DocSend allows users to connect to a handful of external applications in order to streamline the user experience. These connected apps allow users to log in easily, sync data to their CRM, and more. To manage your connected apps, visit Connected Apps in your DocSend settings.
From the Connected Apps page, you can manage the following third-party application connections.
Google

LinkedIn

Dropbox

Salesforce*
*Only applicable if the feature is included in your DocSend subscription
Navigating to Connected Application Settings
Go to your account settings by clicking the profile icon in the top-right hand corner of the page and then clicking

Settings.



From your account settings page, click

Connected Apps.


Connecting to third-party applications
To connect to any available application, simply click Connect underneath the application name. For example, to connect to LinkedIn, click Connect LinkedIn.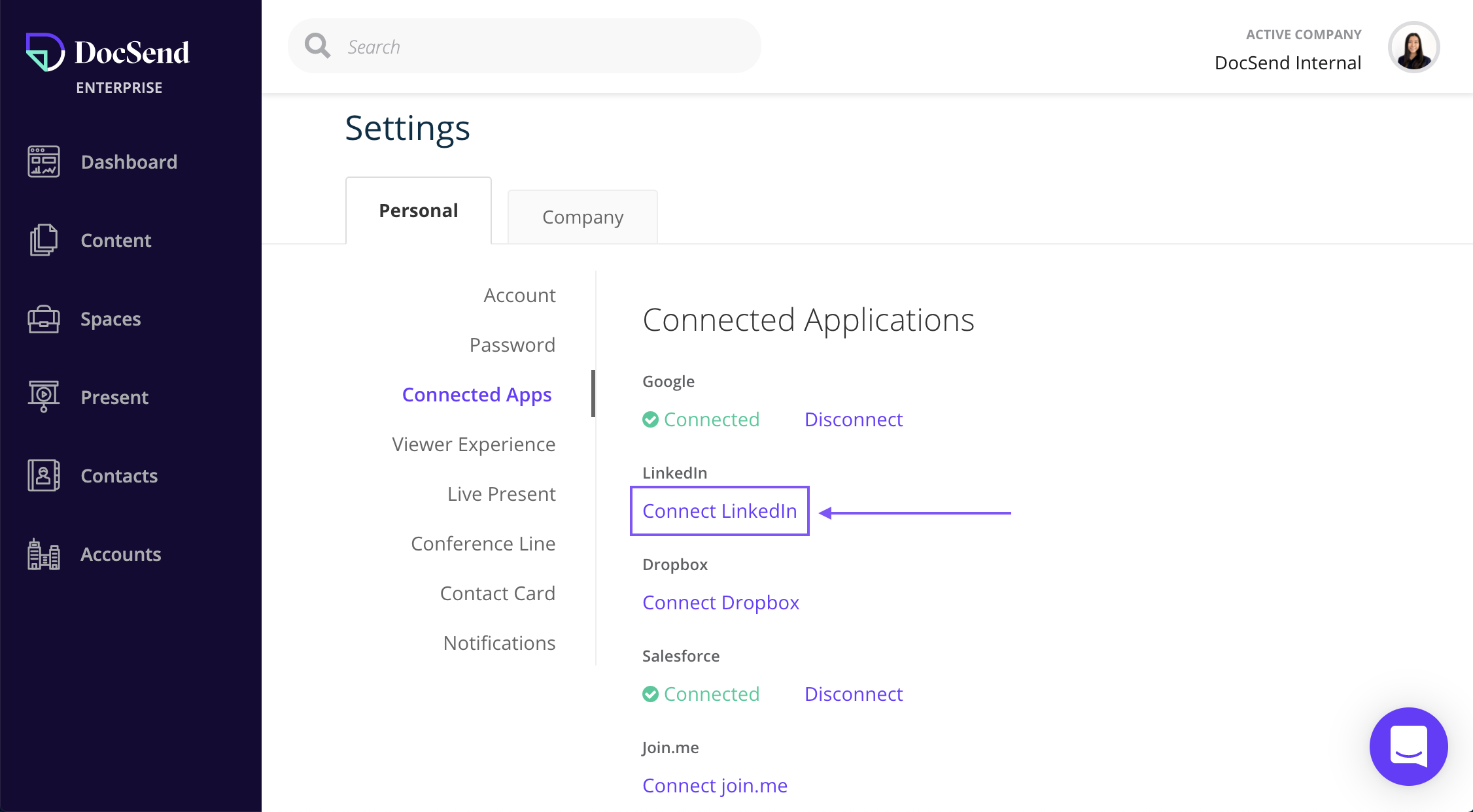 You will then be redirected to a LinkedIn login page. After inputting your credentials, your DocSend account will be linked to your LinkedIn profile.
Disconnecting from third-party applications
To disconnect from any connected applications, simply click Disconnect next to the connected app status. This will unlink your DocSend account from the application.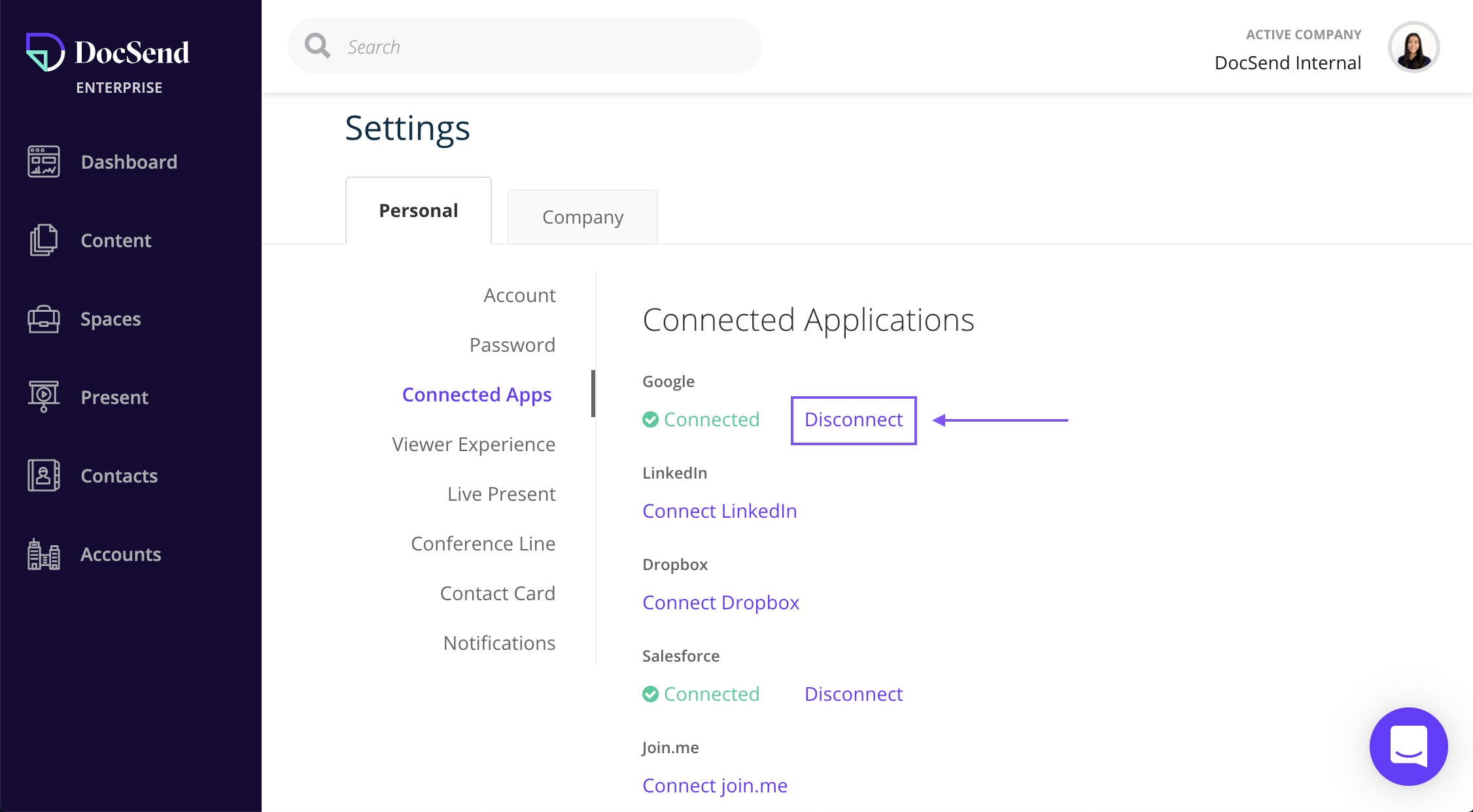 Read more in the Help Center:
DocSend Dropbox Integration FAQ