With the DropBox integration, users can now seamlessly move files from DropBox into DocSend. The integration is free to use and available on all plans in DocSend and DropBox. While using DocSend, users can identify visitors that are interested in their documents, while providing more control and security to their sensitive information. This help center will cover:
Setting up the Dropbox integration
In DropBox,

users can select a document and select 'Open' to see the DocSend option.



Note: the integration will only apply to documents. See Uploading content for more details


New users will be taken to a signup page to create a DocSend account and start their 14-day free trial. However, users that already have a DocSend user account and are signed in will be directed to connect both applications before gaining access to DocSend.

Signing up or logging into DocSend user account:



Connecting DocSend when logged in:
Once connected, the document that was selected in DropBox will begin to upload into the user's DocSend account.



Files will then be uploaded into a

DropBox uploads

folder and can be managed into Team or other personal folders (See

Organizing content into folders

).


Users can then create a DocSend link to share the document with visitors (See

Creating a Link

for more details).

Managing the Integration
In DropBox, users can manage the integration under DropBox's Connected Apps settings under 'Apps with access to your DropBox.' Users can disconnect DocSend from their DropBox account in the settings.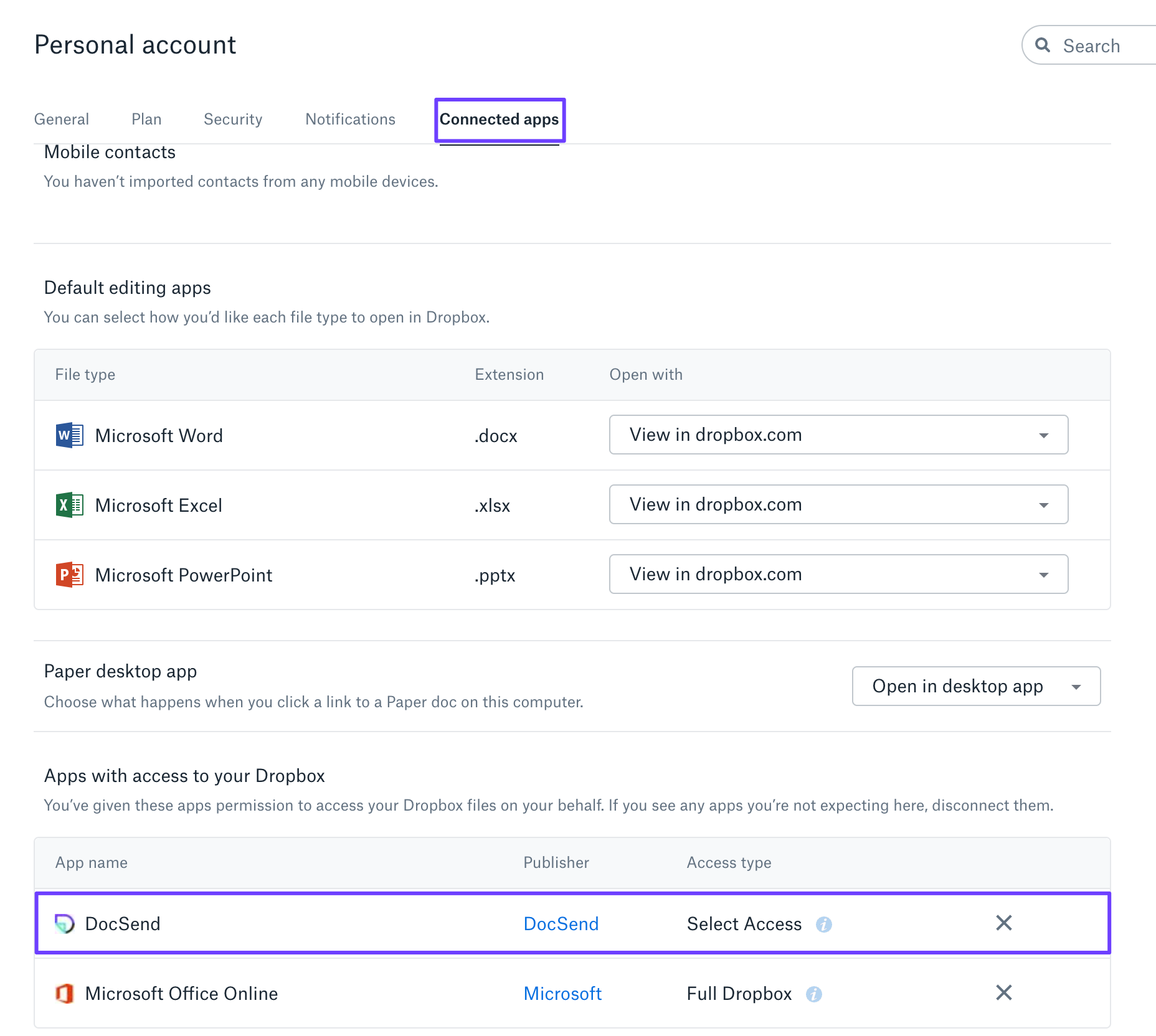 In DocSend, users can manage the DropBox integration under the Connected Apps section. This section allows you to manage using DropBox as a login method for DocSend and also disconnect the integration if needed.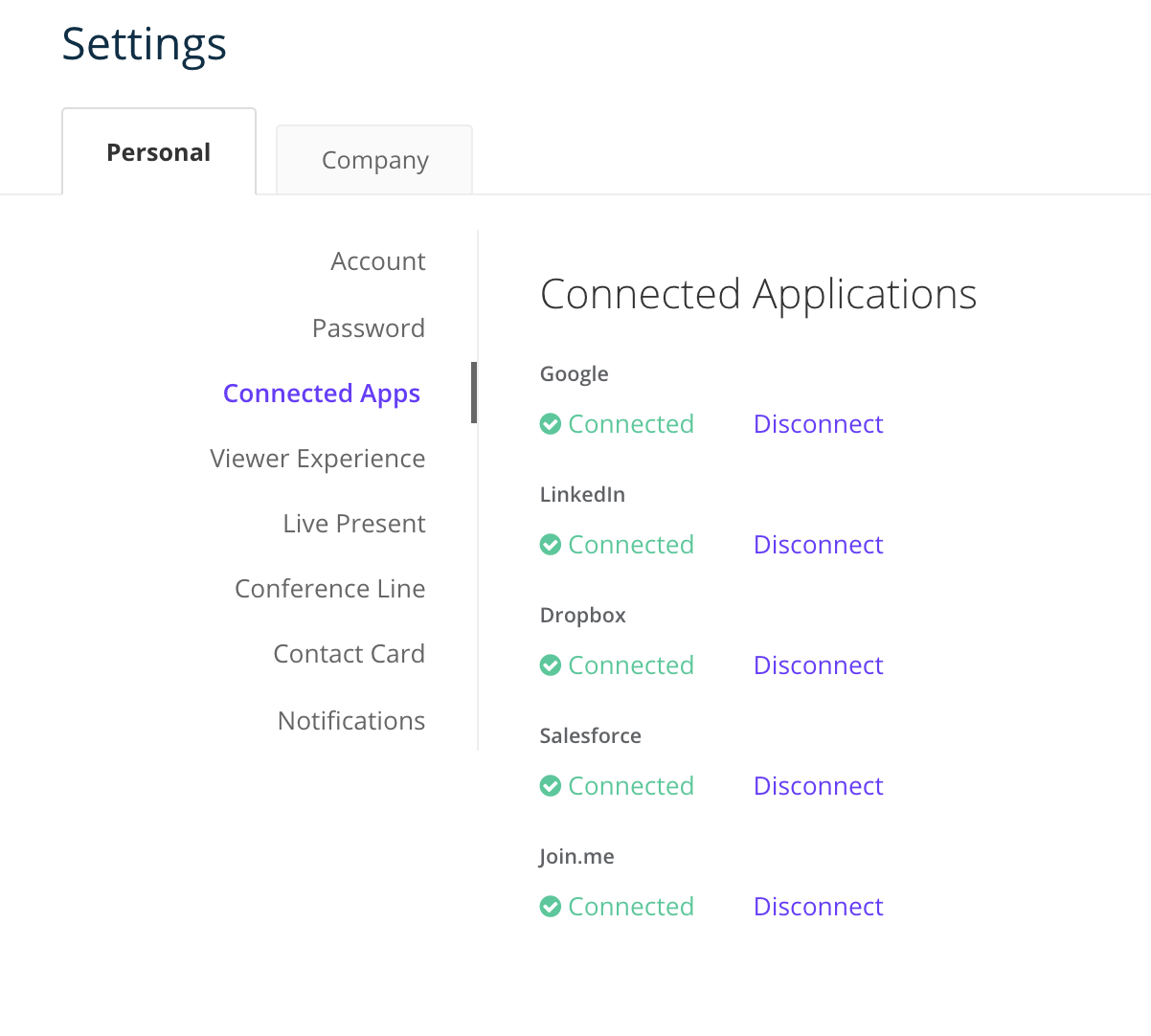 FAQ
Will updates to files in DropBox automatically update and sync my DocSend uploads?
How do I update an existing file that I uploaded from DropBox?
Files can be updated using the uploader or by selecting Update in the user's account.
Where can I manage the content options in DropBox?
Where can I manage the content options in DocSend?
How do I log in again to DocSend using DropBox?
Is the DropBox extension available for all plans on DropBox and DocSend?
Yes, this integration is free and available for all users in DropBox and DocSend.



For any questions, feel free to reach out to our support team <support@docsend.com>