Overview
You can easily update any existing document with a new version, even if you've already shared links to the document. This is especially helpful if you need to correct a typo or make some other quick change to a document!
Important: When you update a document, all links associated with the document will automatically update to reflect the new version. If the document exists in a Space, that copy of the document will also be updated.
Update a Document
Updating a document is simple. To get started, head over to the Content page and find the document you'd like to update in DocSend.
At the top of the page, click the

Upload new version

icon.

Locate the desired document in the file uploader and click Upload

.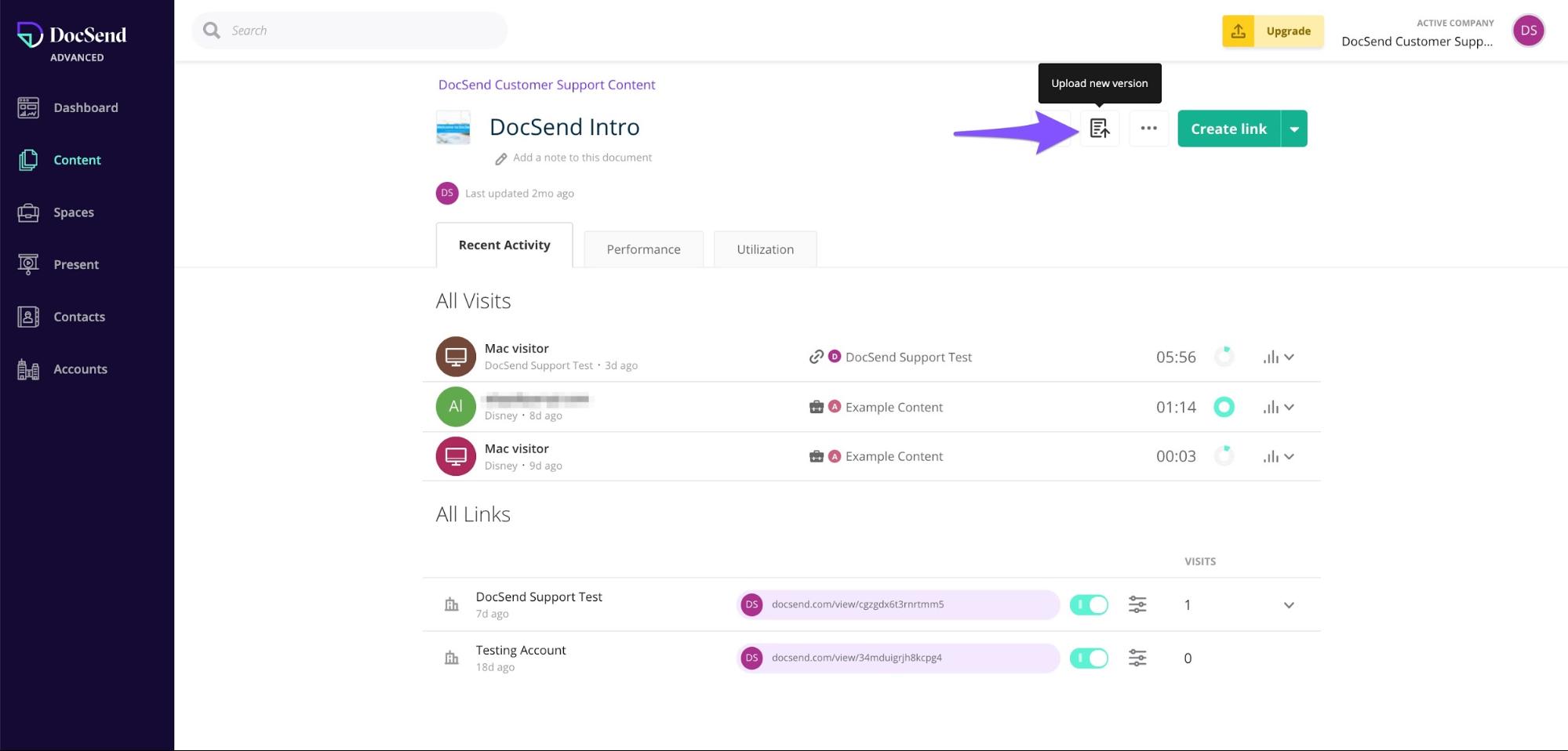 Note: DocSend will not notify teammates or visitors when a document has been updated.
Compare Performance Across Different Versions
You can compare the performance of different document versions on the Performance tab. Here, you'll see the top-viewed pages, total views, average views, and what the document looks like by highlighting any of the points on the graph. When you export your visit data, the version of the document will be specified for each visit.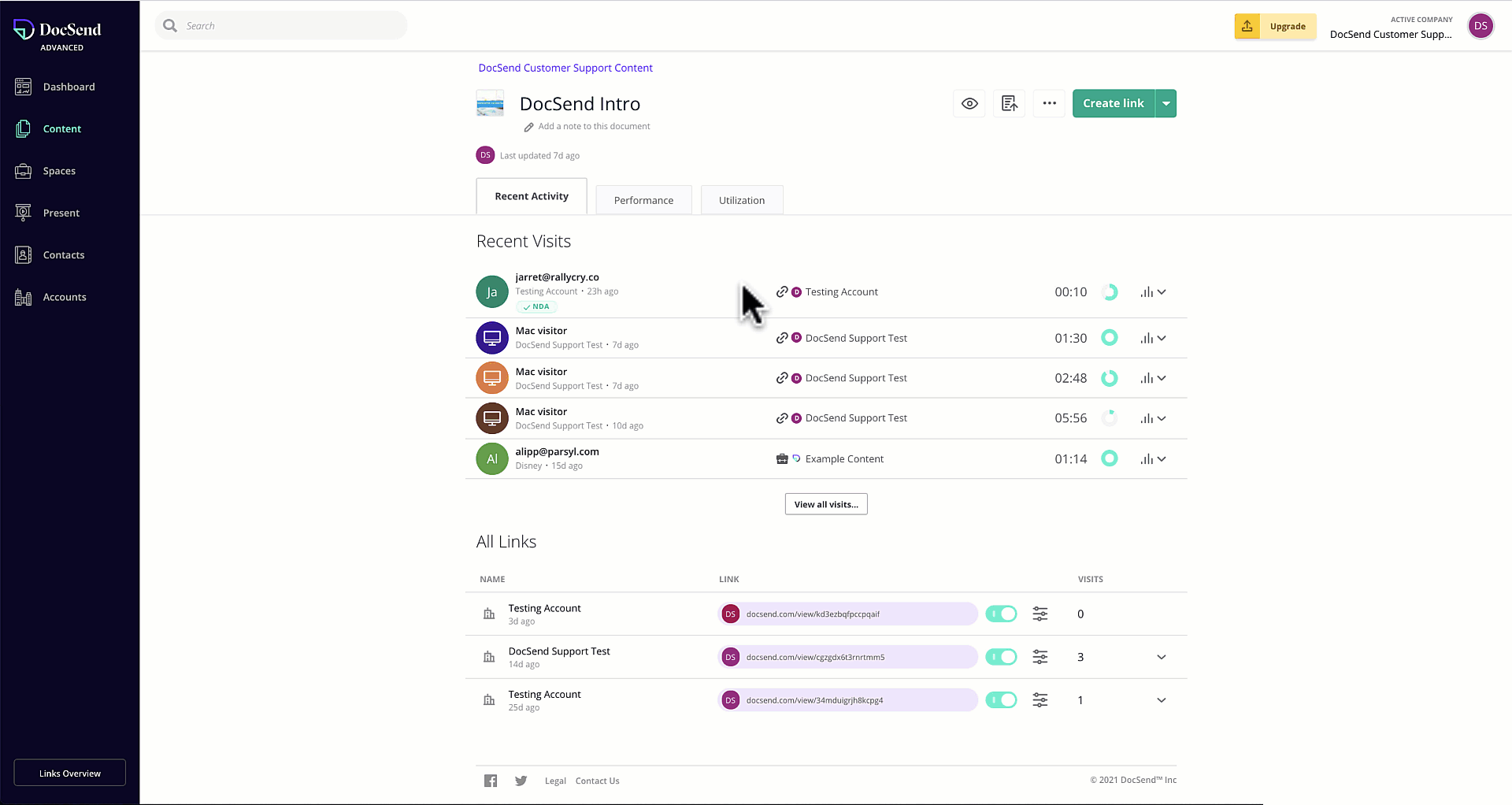 Related Reading
___
Still need help? Reach out to support@docsend.com!