Overview
DocSend allows you to share content that your visitors can download directly rather than just viewed in the document viewer. Uploading download-only content enables you to share a wider variety of content types. Keep reading to learn more!
Skip Ahead
Content Types
Below are the file types and extensions that can be shared as download-only content:
| | | |
| --- | --- | --- |
| Type | Icon | File Extension |
| Video | | avi, mov, mp4, mpg, qt |
| Audio | | aac, aiff, alac, flac, mp3, ogg, pcm, wav, wma |
| Images | | bmp, gif, jpeg, jpg, png, svg, tiff, webm |
| Text | | rtf, txt |
| Archive | | 7z, rar, tar.bz2, tar.gz, zip, zipx |
| Spreadsheet | | xls(x),csv, numbers, ods, xlr |
Each of these file types will have a unique thumbnail icon visible internally on your content page and externally in any of your Spaces.
Visitor Experience
These content types cannot be previewed in the document viewer. Instead, the visitor will need to download the content directly to their device to view it.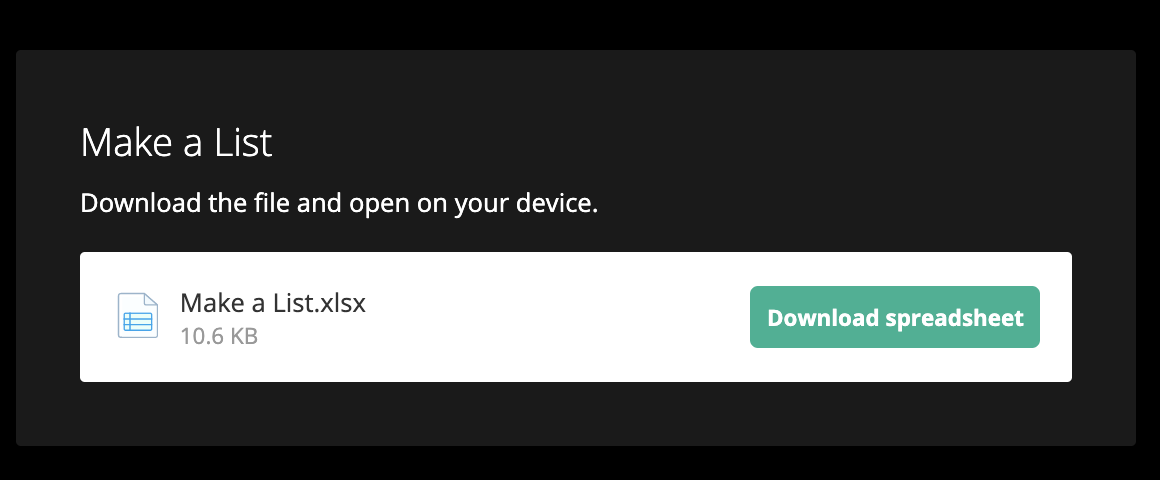 In a Space, the visitor will only see an icon reflective of the type of download-only content available, the name of the content, and the description (if included).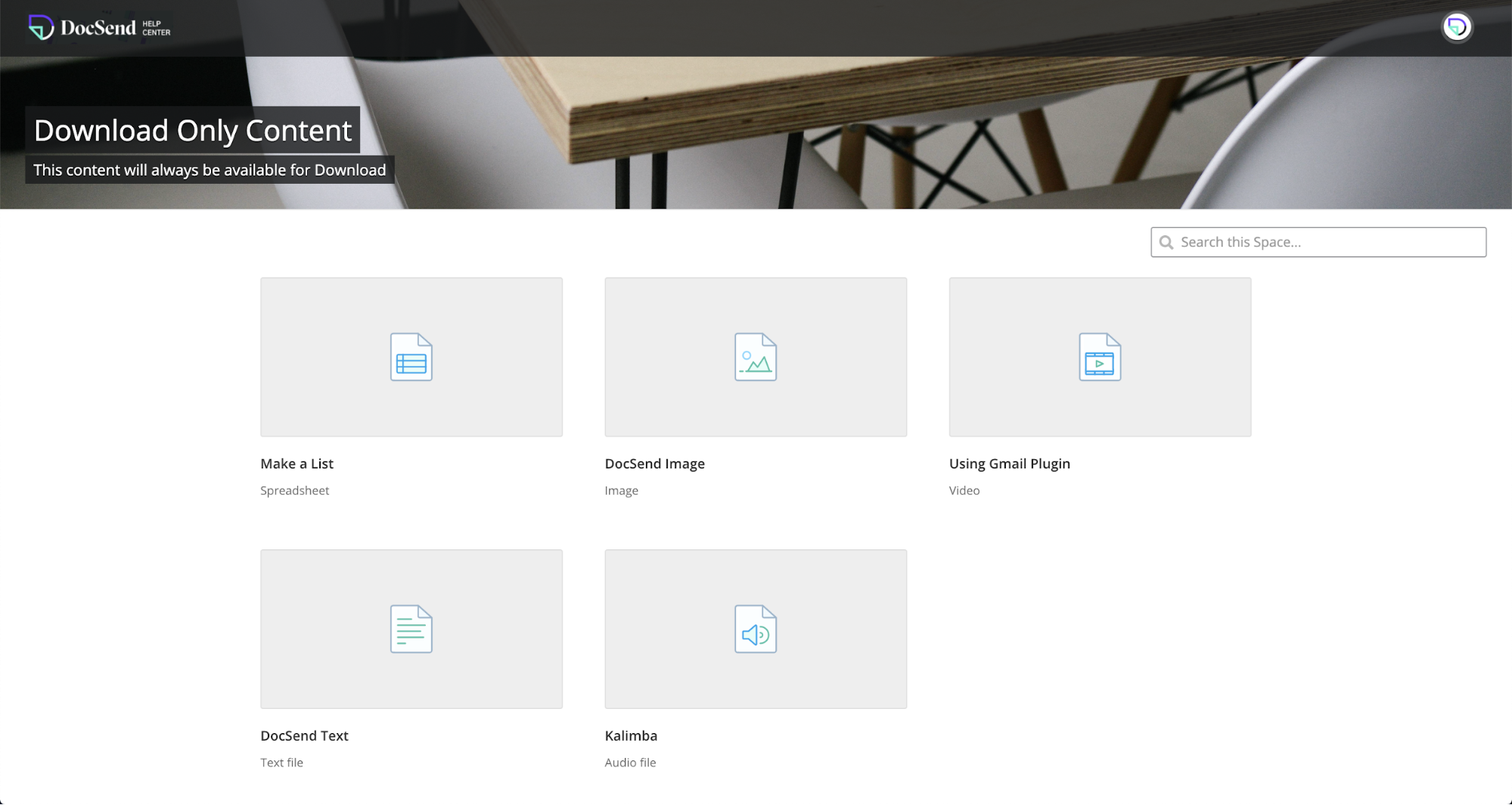 In-App Experience
By default, download-only content will always have Allow downloading enabled as this is the only way to view and access the content. The following link settings can also be configured:
Require an email address

Set an expiration date

Passcode protect your file
Similarly, while visits to download-only content are tracked, you will not receive the same page-by-page analysis as sharing a document since the "visit" occurs outside of the document viewer. You can also track whether the content was downloaded with the blue download symbol.

Things to Consider
Download-only content cannot be previewed in DocSend.

Download-only content does not support Watermarks.

While download-only content can only be updated with the same type of content, it can be of a different file extension.

An image can only be updated with another image, but a JPEG file can be replaced with a GIF file.

Exception:

Excel files and the other spreadsheet formats are not interchangeable.

Visitor downloads will not state which

updated version

of the file has been downloaded.
Related Articles
---
Still need help? Reach out to support@docsend.com!