Stay up to date
We've all accidentally sent out an attachment with a typo, out-of-date information, or even the wrong file altogether. Whatever the case, you can update the file, even after sending, by uploading a new version of the document. When you update a document, all created links under the document will automatically update and reflect the new version. DocSend will not notify teammates or visitors when a document has been updated.
The option to update content is located on the more options menu on the upper right page of the document details. For shared content in Team folders, all links under the document will also be automatically updated for other users.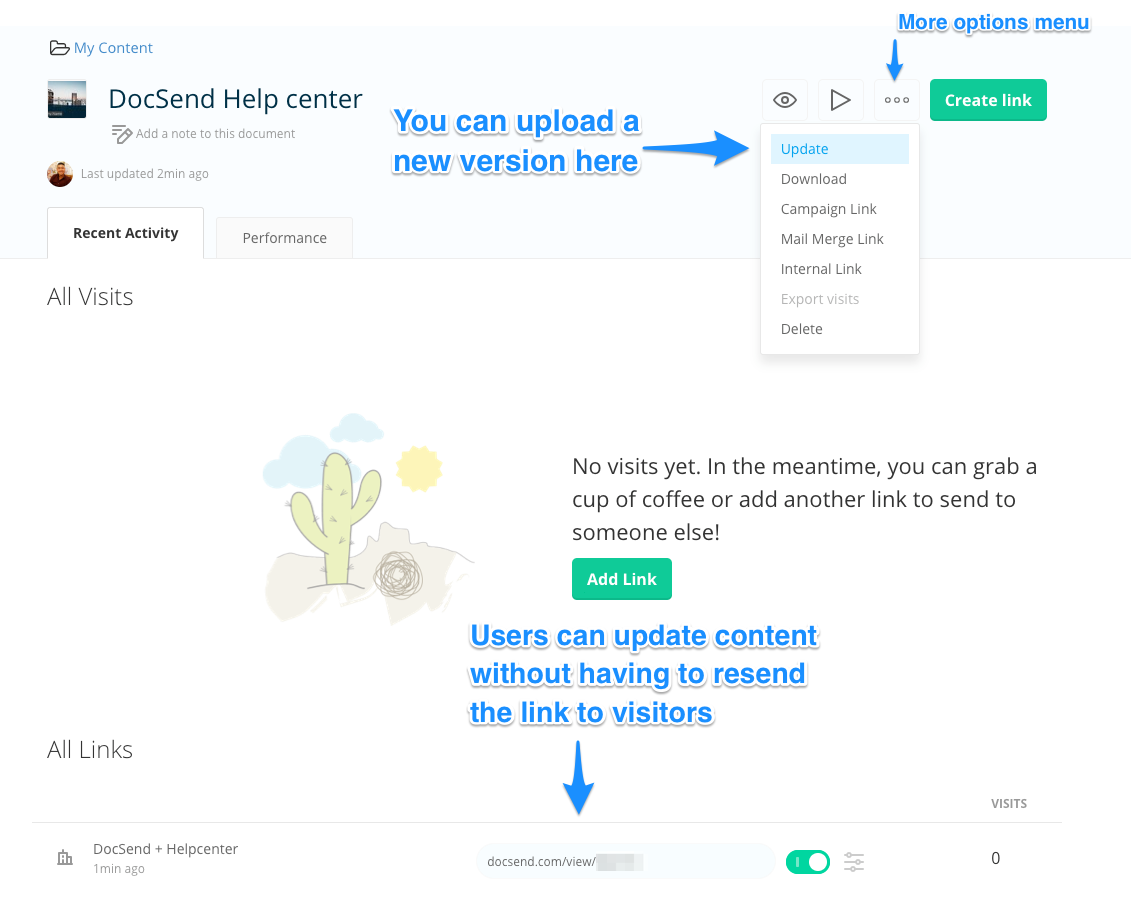 Comparing versions
Users can compare performance of different content versions available on the performance page such as top-viewed pages, total views, and average views. Users will be able to see what the document looks like by highlighting any of the points on the graph. If you export your visit stats, the version of the document will be specified for each visit. 
You can learn more by visiting our Reporting section.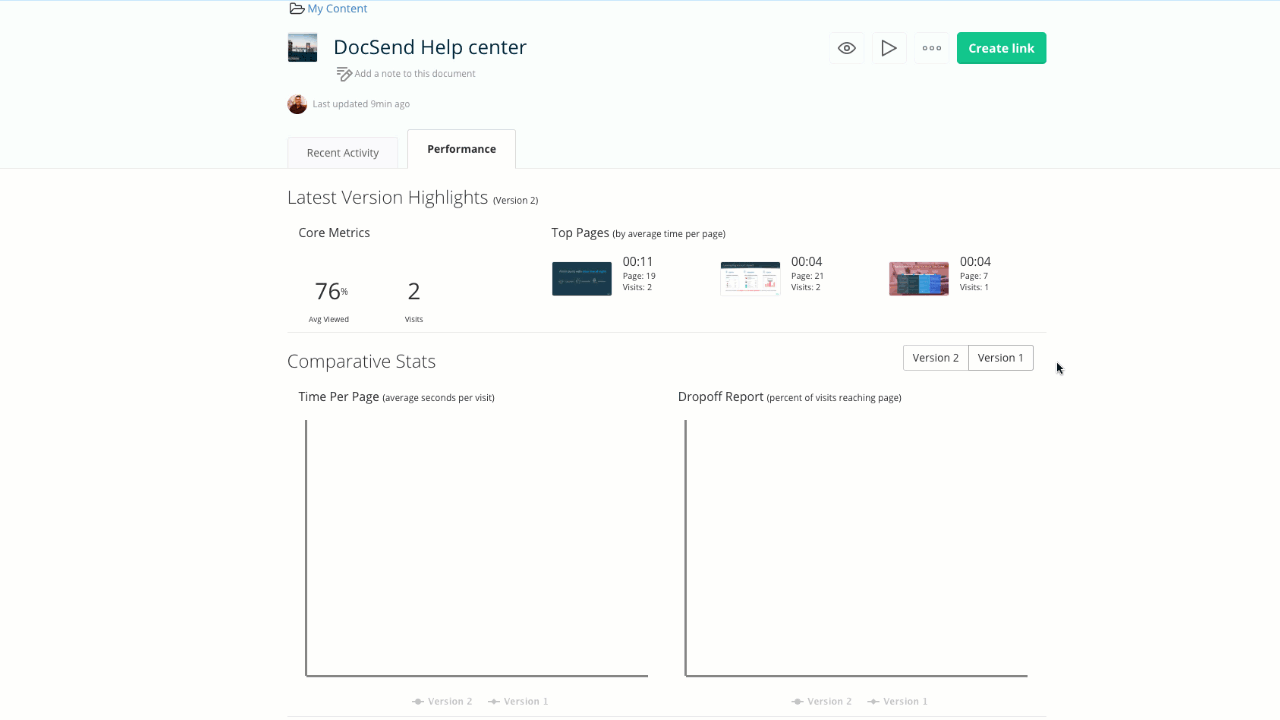 Check out our other articles on DocSend visits and Exporting visitor stats for more information.