Adding content to a Space
The next step after creating a Space is to add content to it.

Steps to add content to a Space

1. Go to the Spaces tab.
2. Create or select an existing Space.
3. Select Add content.
4. From here you can choose content from your Team or personal folders, or upload new content.
Note: You can add up to 30 pieces of content to a Space on Standard & Enterprise. On Finance, you can add up to 100.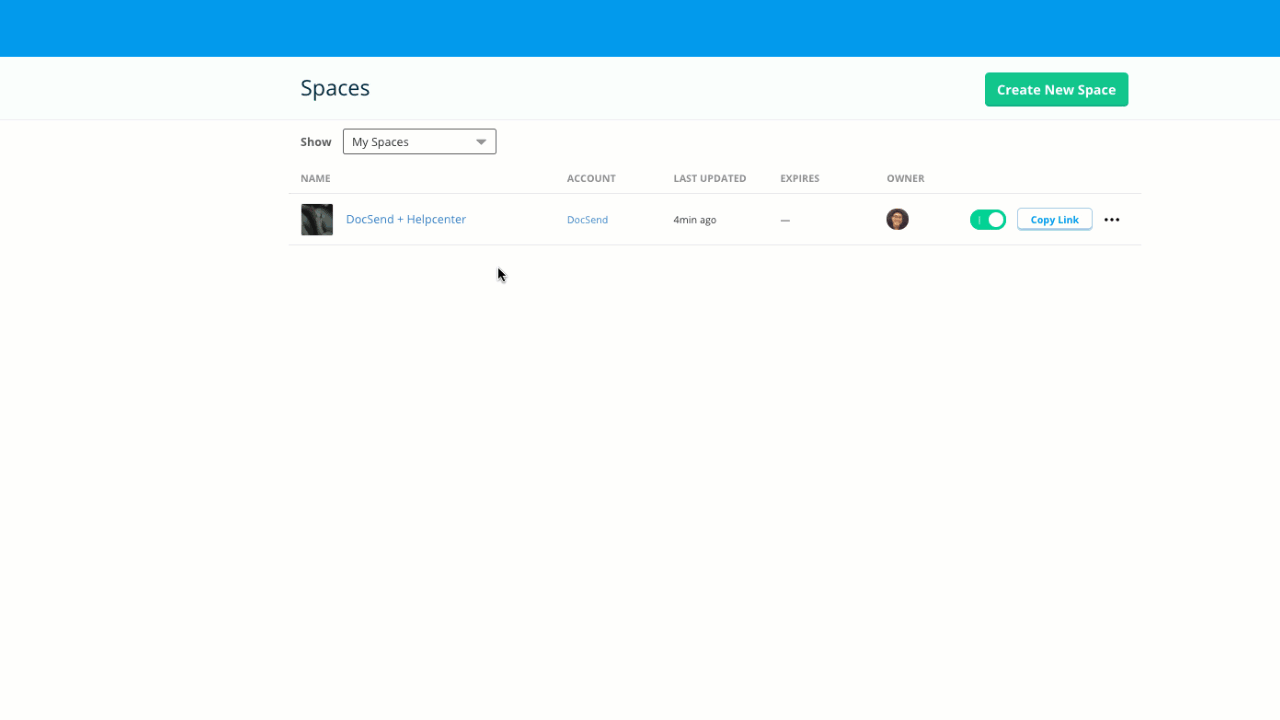 Updating content in a Space
Much like any DocSend link, content in Spaces can be disabled or updated even after the link has been sent. 
Steps to update content in a Space
Go to the Space.

Selecting the top toggle will disable the entire Space.

Individual pieces of content can be disabled within a Space by using the toggles next to each individual piece of content.

Additional content can be added to a Space by clicking the add content button and following the steps outlined above.

Note: New versions of content can be updated in the content tab.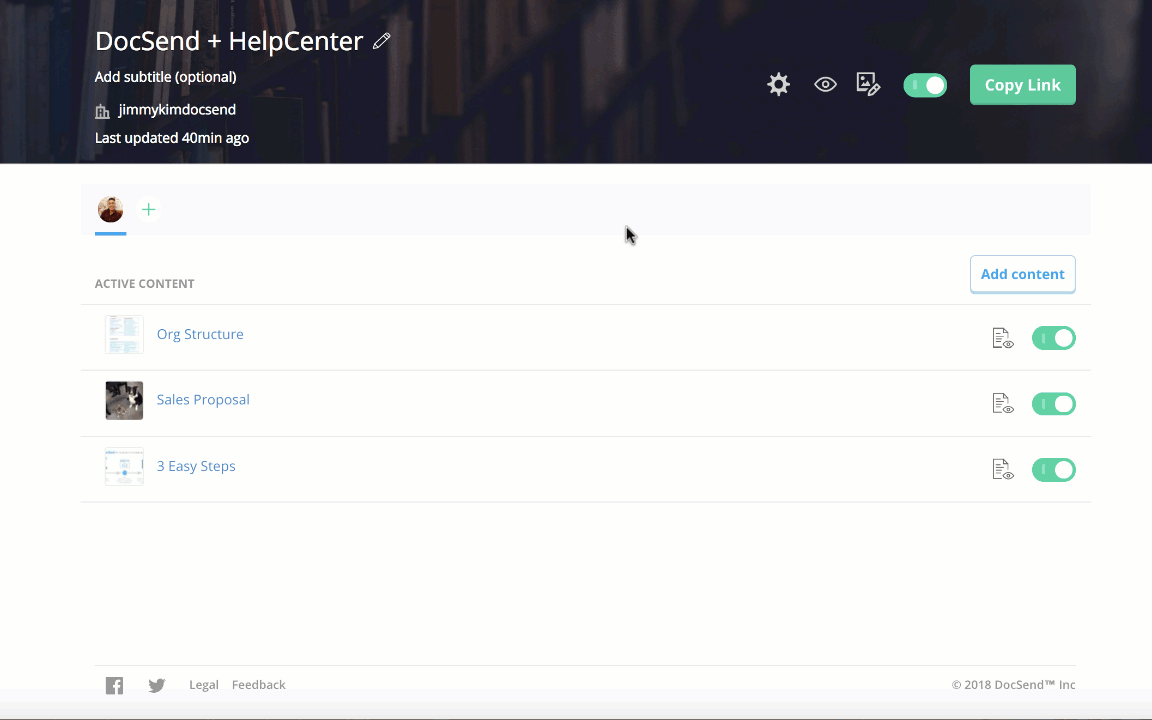 Visibility of content in a Space
By default, all personal Spaces and content added from a Personal folder are read-only. By being added to a team or Space, you'll have the ability to share and collaborate within that Space.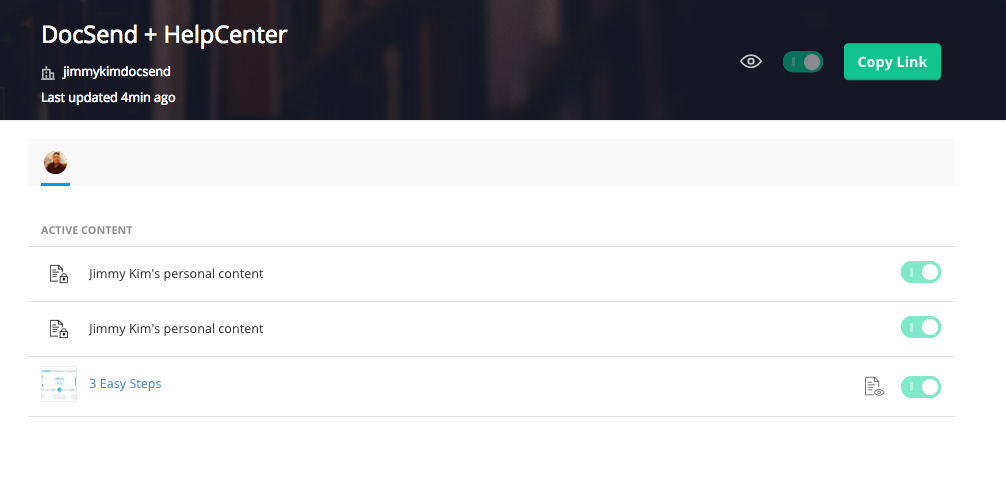 Check out related article on: