Overview
The Space Notifications feature allows you to instantly notify your Space visitors about any changes you make with a customizable email notification. This means you'll be able to send an update to specific visitors whenever you make changes to your Space, all without ever leaving your DocSend Space!
Skipping Ahead
Requirements
Before sending a Space notification, your Space MUST meet the following requirements: 
Your Space must have at least one existing link. 

There must be identifiable visits associated with your link.

Your Space link must have

Require email to View

enabled. See

Link Settings Explained

for more information. 
Send Space Notifications
Space Owners and Collaborators can set up and send Space Notifications from within the Space by following these steps outlined below: 
Important: With multiple links, visitors are organized under their respective accounts. Checking the box next to each account name will allow you to update all visitors within that account. 
Select the

Space Notifications

icon. 

Choose the visitors you'd like to update. 

Add an optional message (up to 500 characters and recommended). 

When you're satisfied with your message and list of recipients, click

Send.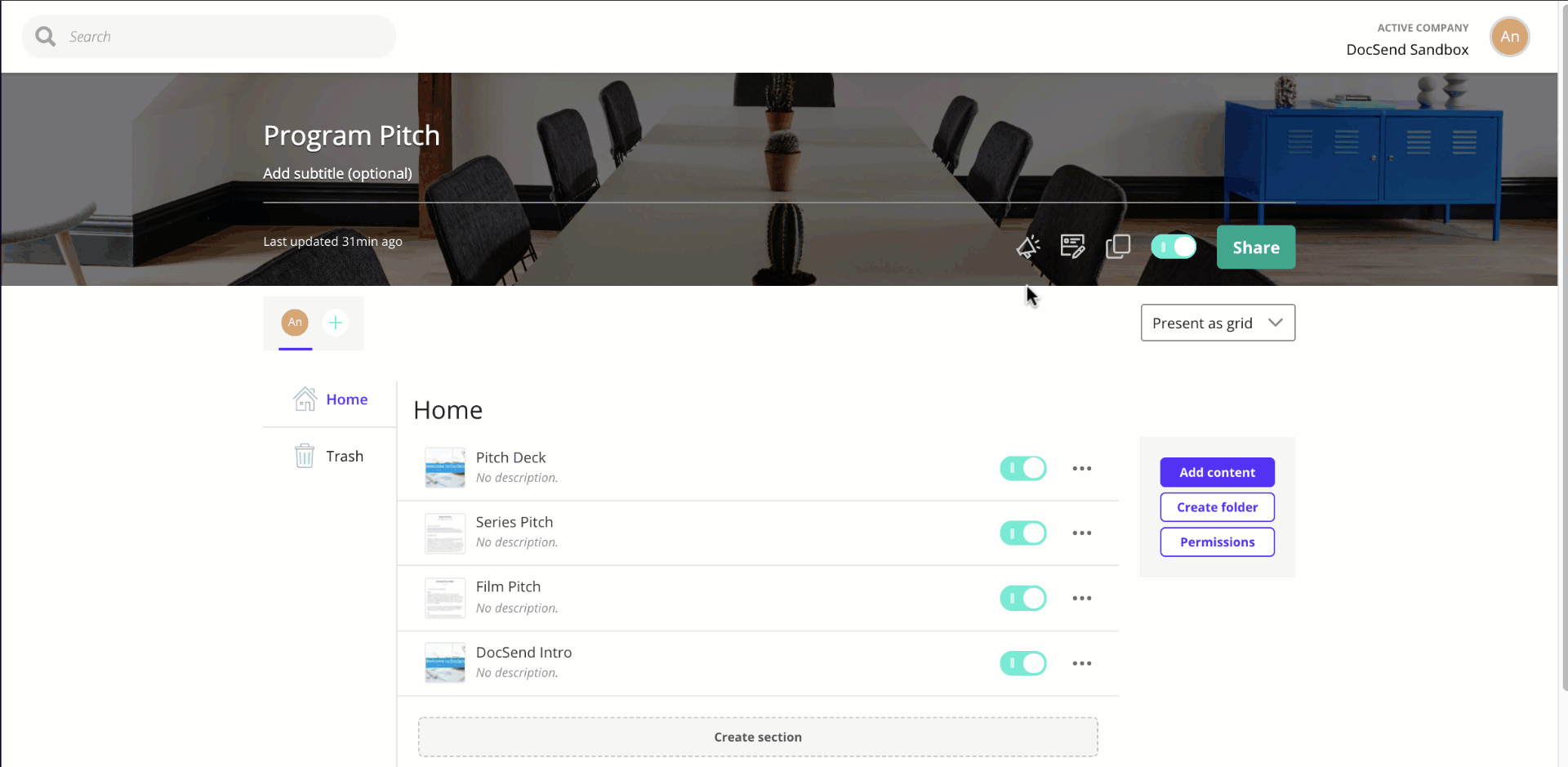 Visitor Experience
Once your notification is sent, your chosen recipients will receive an email from support@docsend.com notifying them that the Space has been updated, along with your message, and a link to your newly updated Space.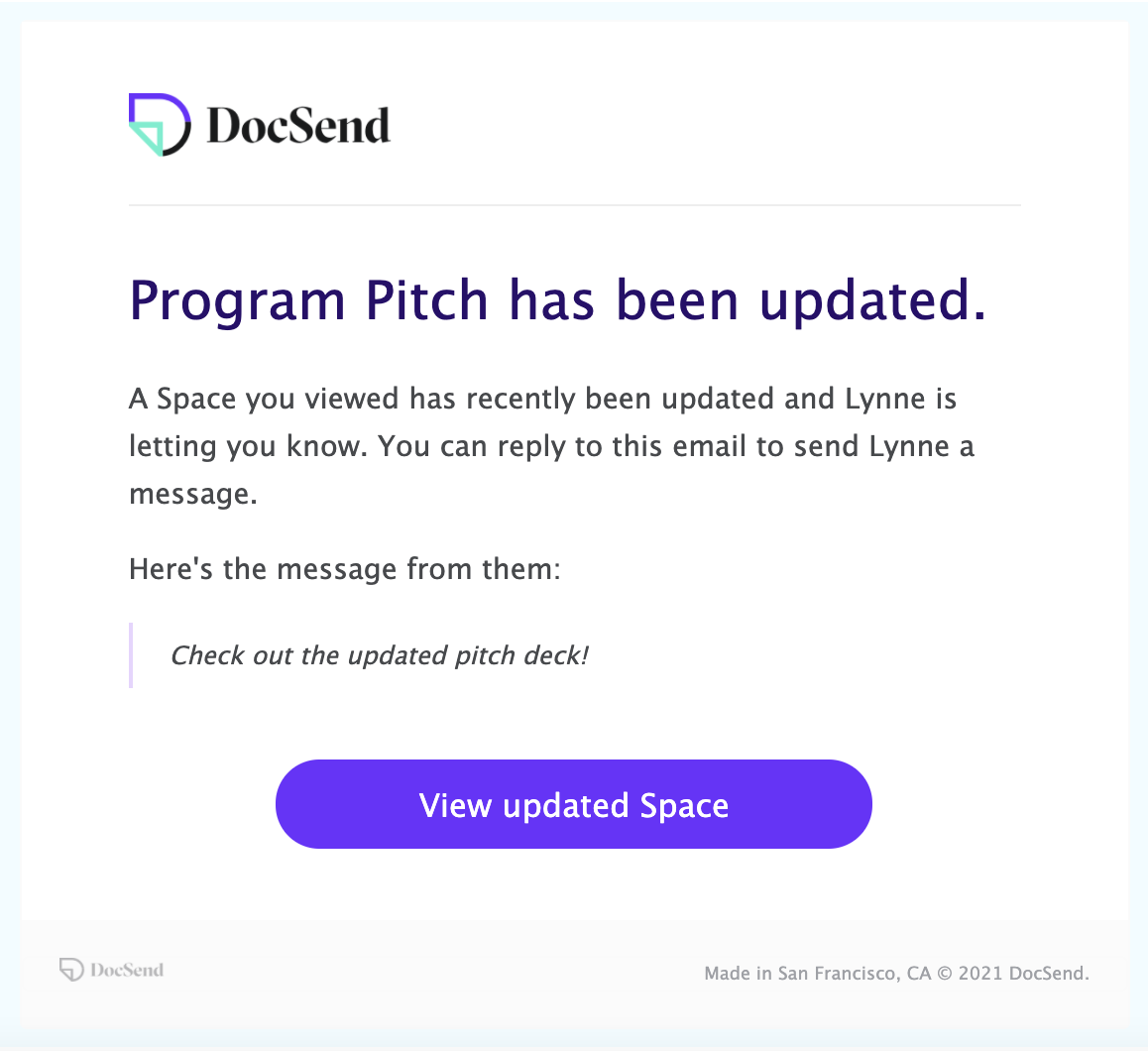 Replies
When a visitor replies to the notification, their message will be sent to the Space Notification sender's email inbox (outside of DocSend). Please note, only the DocSend user who sent the notification will receive this reply. 
Things to Consider 
Space Notifications are not tracked within DocSend at this time.

Space Notifications is only available on paid subscriptions at this time. 

Custom messages are supported as non-clickable text only. (Links within custom messages will not be clickable by recipients)

Space Owners and Collaborators visiting the Space in Preview mode will be excluded from the list of potential recipients when logged into DocSend. Visits outside of preview mode will be included in the list of potential recipients.

 
Related Reading
Need more help? Reach out to our Support Team at support@docsend.com.