Earn credit by sharing DocSend
Through DocSend's referral program, users and referrals can receive a $15 (non-USD users will receive a 1 month equivalent of DocSend personal) credit toward any plan for each referral. Users can share and invite a unique referral link to as many people as desired, who can be invited through anywhere a URL can be accessed.
Here's how it works:
The invitation page can be accessed by clicking Earn Credit on the bottom left of DocSend




Once on the invitation page, users can refer other users through:





Referring Gmail contacts
Users can invite users from their Gmail contact list, which will automatically list which contacts have DocSend accounts and those who do not. Potential referrals can be selected from your contact list to send an email to invite. To connect your gmail, connect your DocSend and Google account in our Connected App settings.



Referring Email Contacts
Users inviting users through email can invite users through email with a customizable message. By default, we provide an invitation message.




Social Media (Facebook, Twitter, Linkedin)
Users can share their referral link easily through social media. Users sharing through Facebook or Twitter will be directed to the login page, while sharing on Linkedin can be easily managed through the Connected App settings.





Important: Referrals must signup using the referral link to receive credit. Once signed up, new referral users will need to follow the below three steps to receive credit.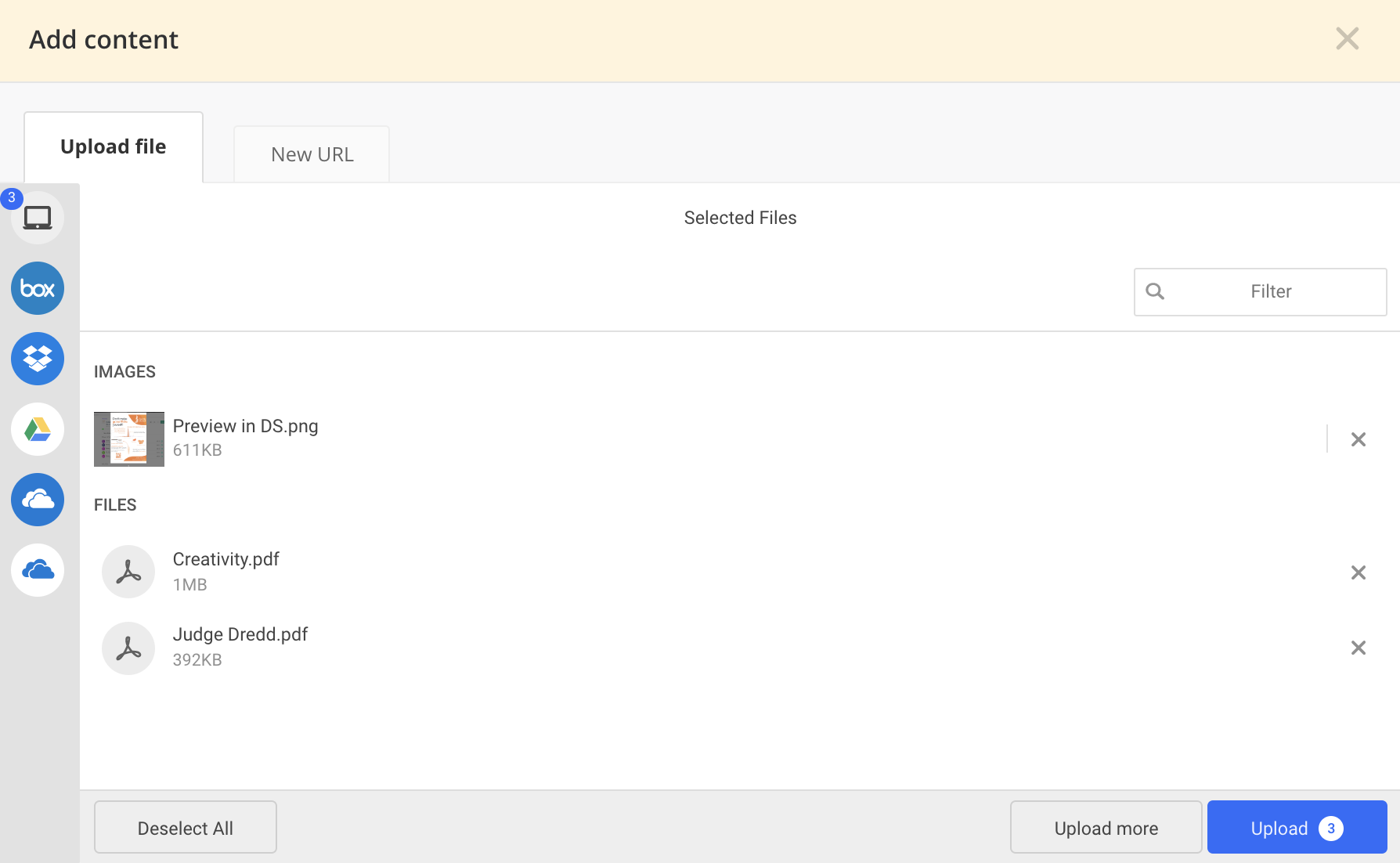 Checking Referral Status
You can check on the status of your referrals at anytime and see how much credit you've earned as well as whether your invitees have yet confirmed their accounts or gotten their first document visit, resulting in credit for you both. Users can check the status of all referrals by selecting the referral link located on the bottom of the invitation page. Users can see when a referral has:
Signed up > Confirmed their account > Activated their account
Users can send reminder emails to the referred user to help facilitate them signing up so that both parties can receive credit.

For any issues with referral credits, please reach out to support@docsend.com