Getting Started
When you sign up for a DocSend account, you will automatically be started on a 14-day trial of the Standard Plan. You, and any teammates you invite, will be able to try out all of the Standard plan's features before purchasing a plan.


Here's a brief overview of how it works:
Sign up

and create a DocSend account.





Once you confirm your account, a welcome email will be sent to you highlighting all of the the features you have access to as part of your trial.





Try DocSend - upload content, create links, and try out

Spaces

.



Tip:

We recommend installing the

Gmail plugin

or

Outlook add-in

to make sharing content easier.





At any point during your trial, you can opt to purchase the plan you are trialing. You can find more details on how to do this below.





If you do not upgrade by the end of the trial, you will automatically be downgraded to the

Limited Trial

and features of the premium plan you had access to will be disabled.


Inviting Users
Users can invite others to trial DocSend by inputting their email address in the Company User settings.
Note: Users will be able add up to 20 users while on the trial. 


Adding a Payment Method and Upgrading

You can see which plan you are currently on a trial for by looking at the top left corner of the toolbar.
When you're on a trial, you will also see a permanent banner showing how many days you have left in your trial. If you choose to upgrade, you won't be charged until the end of the trial.
If you're the owner of the account, you will see a button prompting you to add a card.

Clicking "Add card" will take you to a checkout page, with the plan you are currently trialing pre-selected. Here you'll also be able to change currencies, apply a coupon, and add add-ons.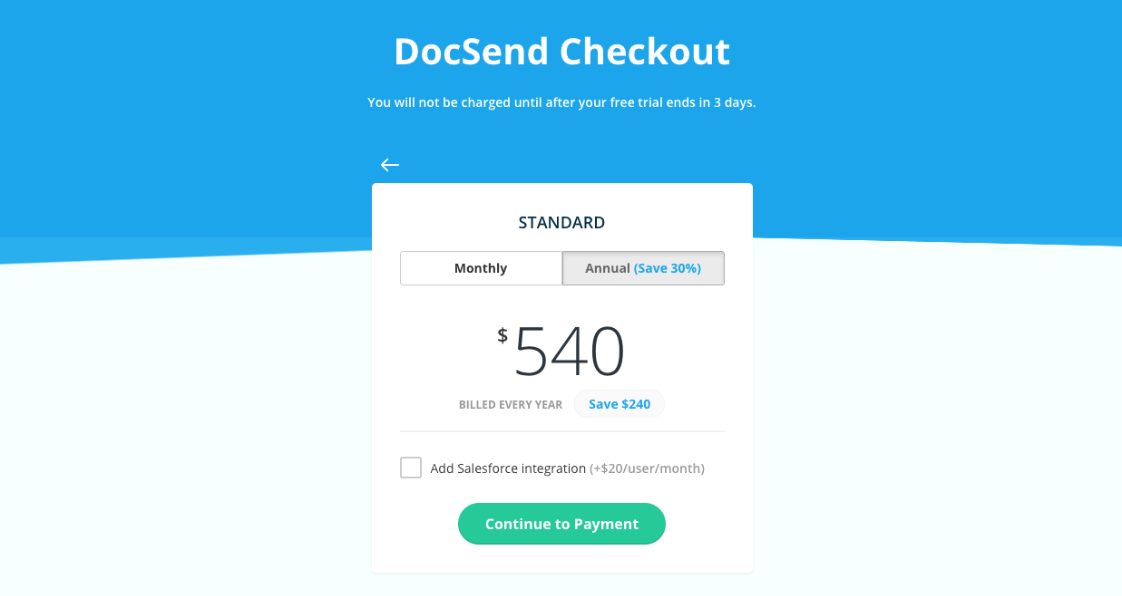 Upgrading to a Different Plan
If you want to subscribe to a plan other than the one you are trialing, you can access the Upgrade page here or visit the billing page of your account.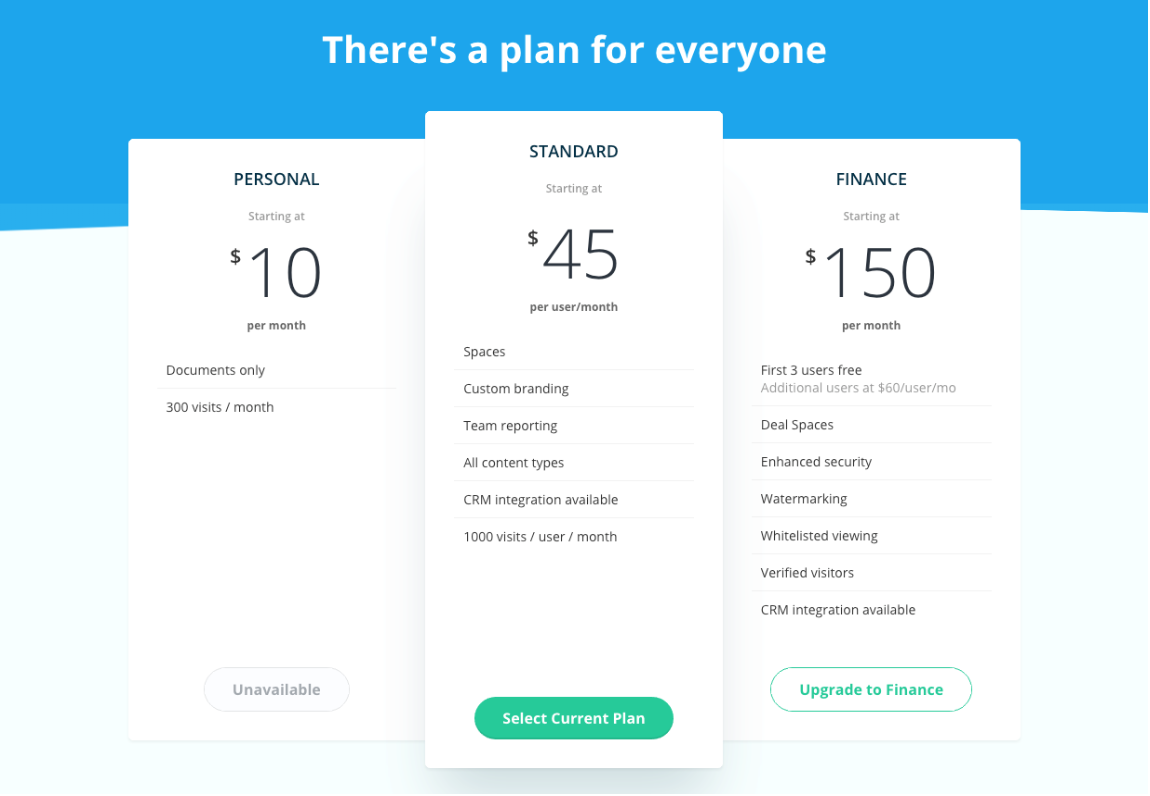 Note: If you upgrade to a plan that is different than the one you are currently on a trial of, your account will be upgraded to that plan and your card will be charged immediately.
Trial Expiration
If you have not upgraded by the time your trial ends, your account will automatically be downgraded to the Limited Trial. This will disable all features of the plan you are trialing. For example, if you created Spaces, they will be disabled when your trial expires.
You will also receive an email confirming that your trial has ended.