Overview
While DocSend does offer a wide range of paid subscriptions, the Limited Trial is great for getting familiar with the basics of using DocSend for free! This plan is similar to our Personal plan with just a few limits.
Skipping Ahead
What's included in the Limited Trial?
On the Limited Trial, you can:
Upload and store up to 5 documents at a time

Receive visits on document links

Add users (Member role only)
Additionally, a DocSend signup page will be appended to the end of each document in the document viewer.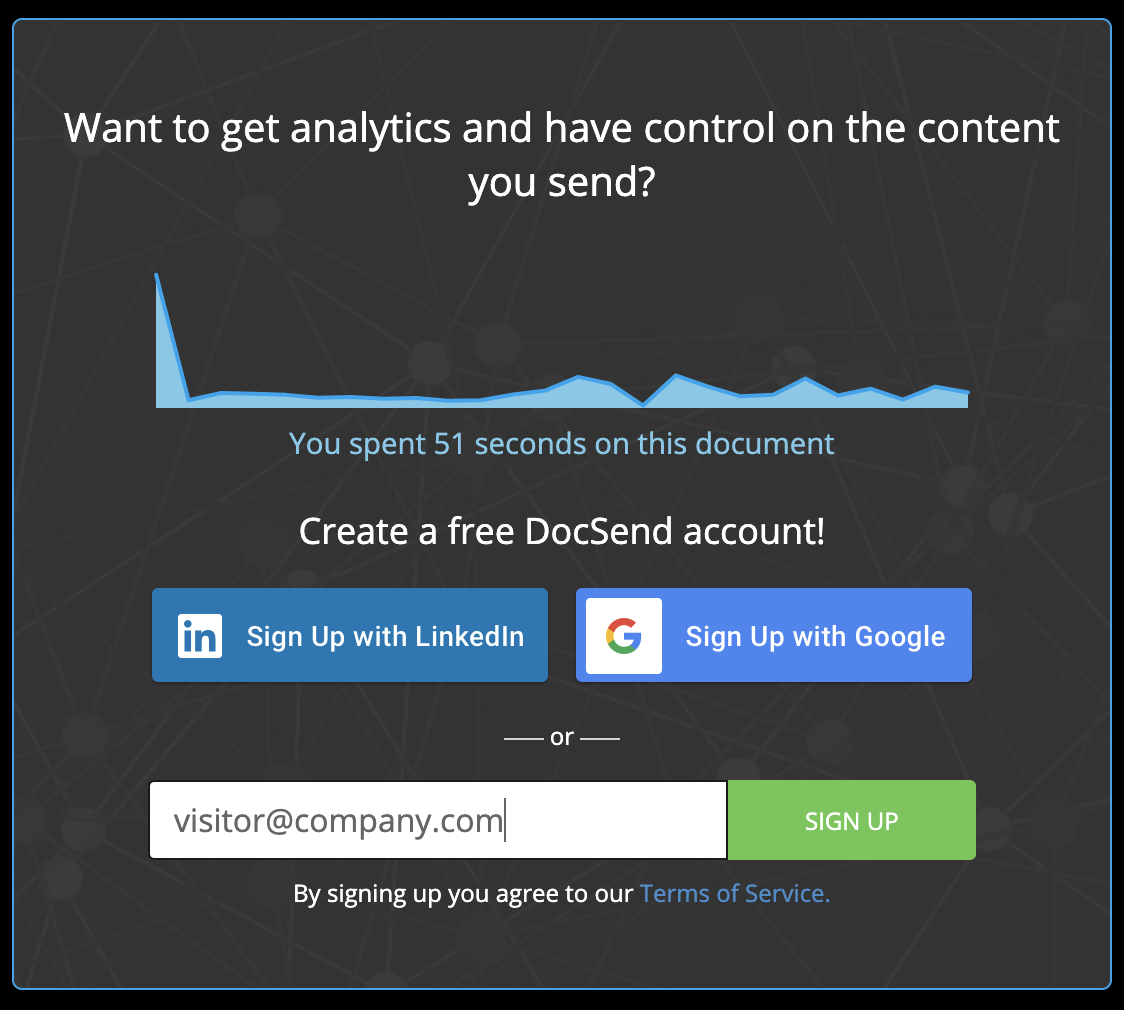 When you've reached the content limit, you'll see a popup and a red banner prompting you to upgrade to a paid plan.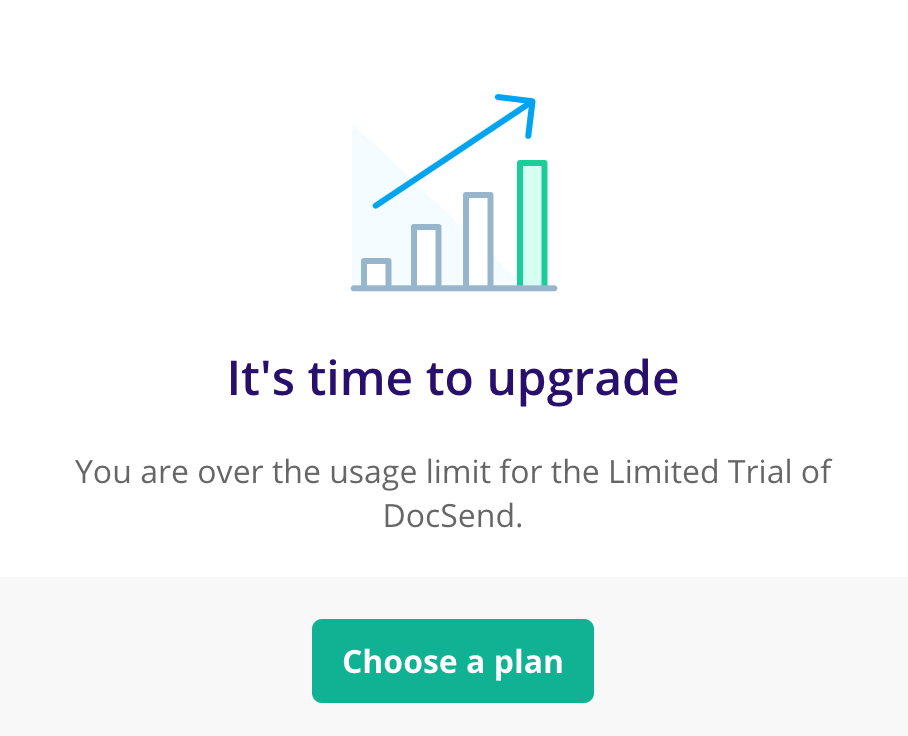 Click Choose a plan to upgrade to a paid subscription and continue using DocSend! After you upgrade, the popup and red banner will be removed. For more information on paid DocSend subscriptions, check out the Pricing page.
Downgrading to the Limited Trial
If you're a new user, your Advanced Trial will automatically be downgraded to the Limited Trial if you decide not to upgrade to a paid subscription.
If you currently have a paid subscription, canceling your subscription will revert your account to the Limited Trial.
Upon downgrading, any links using premium features will be disabled and inaccessible to visitors. This includes:
Spaces

Signable documents

Any links using advanced security features

Allowed Viewers

Email Authentication

NDA

Watermarking
Important: Your content will not be deleted if you downgrade to the Limited Trial; reach out to support@docsend.com if you'd like to delete your account and all content. If any content or links are disabled, they will be reactivated as soon as you upgrade to a plan that supports the premium features.
Disabled link notification: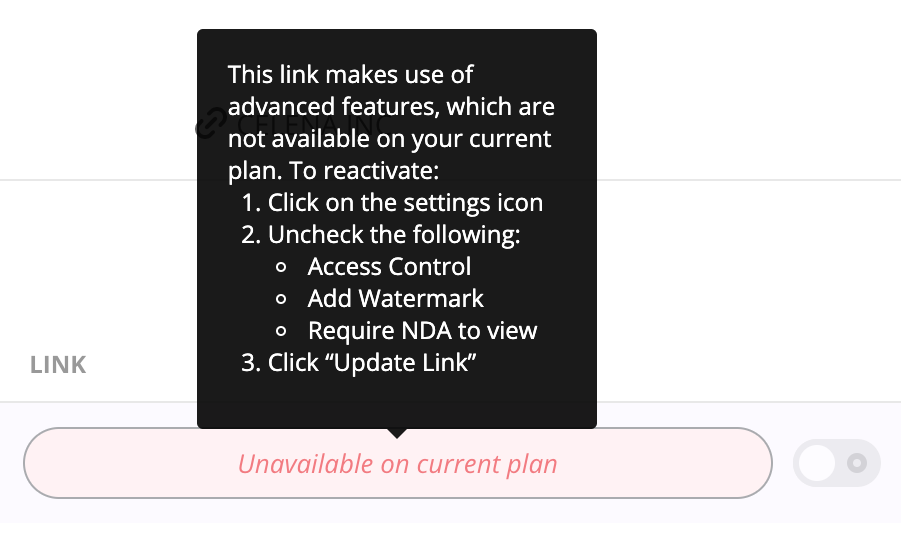 Disabled Space notification:

You can remove advanced security features from your document links to re-enable them for your visitors. To do this:
Find the disabled link and click the "settings" icon

Deselect any advanced features

Click Update Link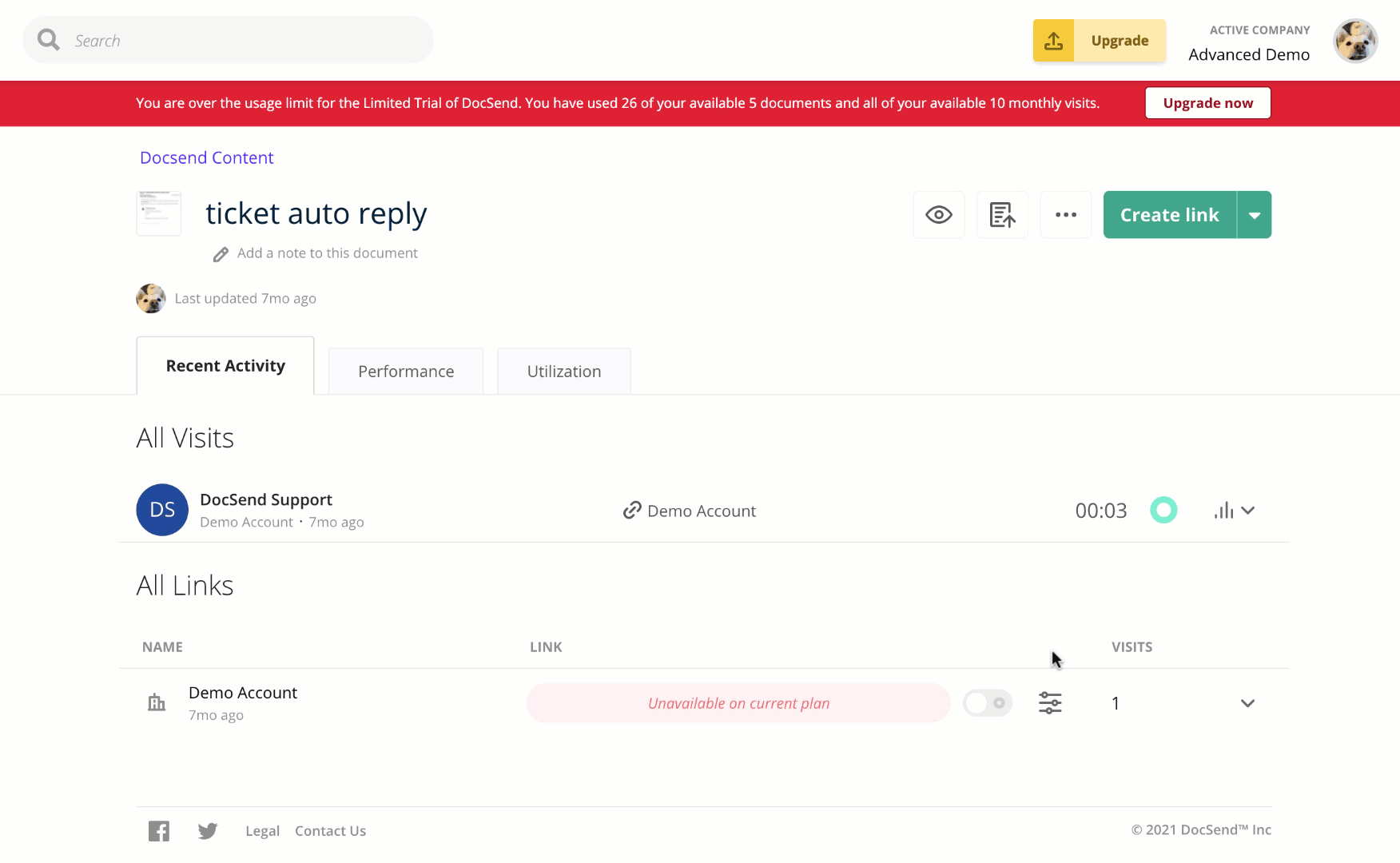 That's it! Your link should now be accessible to visitors again.
Related Reading
--
Still need help? Reach out to support@docsend.com!