Changing link settings
For more details on link settings, check out our article on Link settings explained. Users can actively update all link options by accessing the link settings button. Changes to any of the link options will be immediate and can be configured even after being shared.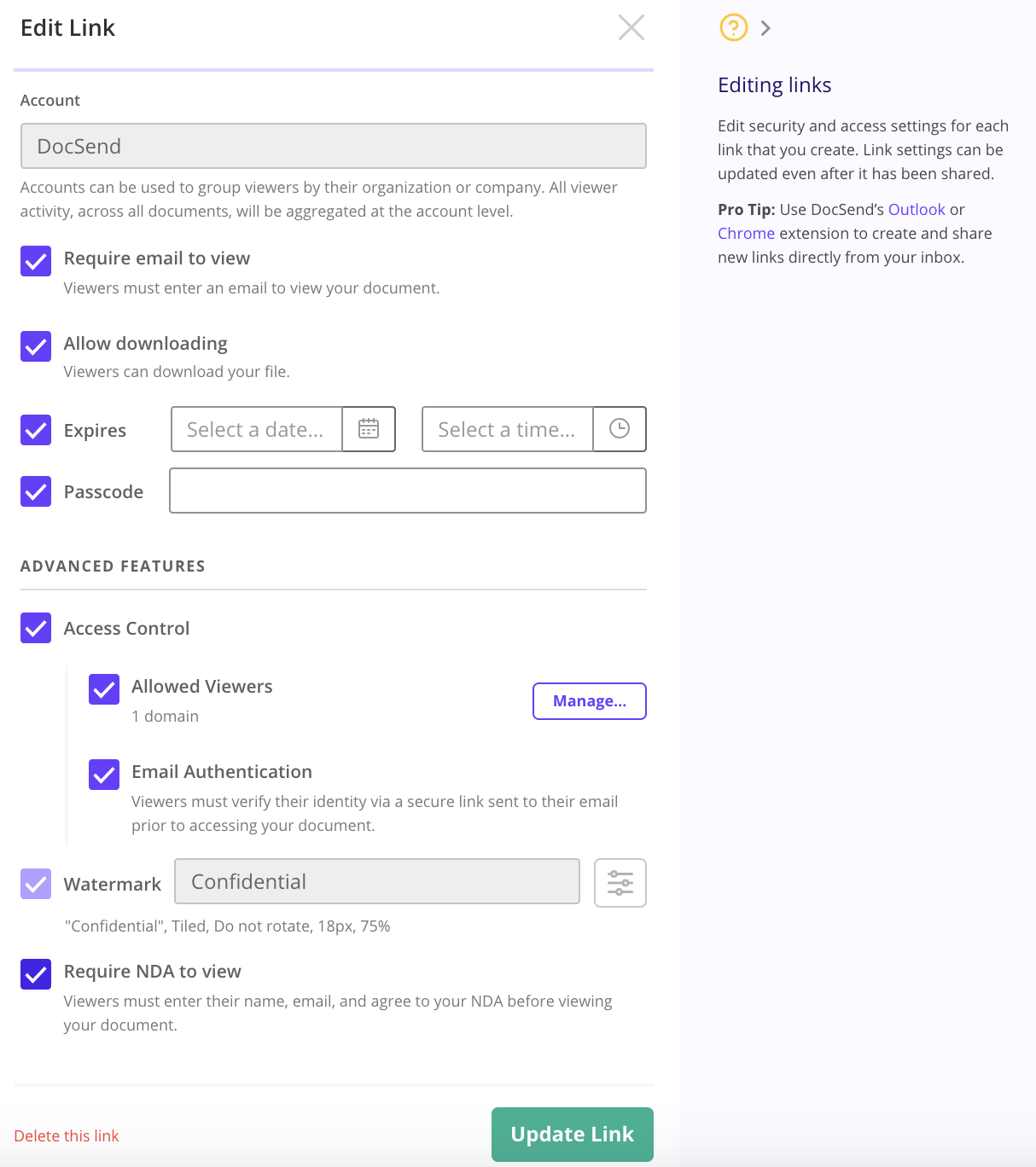 Disabling or deleting link
Links can be disabled anytime by toggling the link accessibility option

located near the link settings. Selecting the toggle will immediately remove viewing access to all recipients. Users can also delete a link by accessing the link settings, which will delete all associated visitor data. Since deleted links cannot be retrieved, we recommend disabling content instead of deleting whenever possible.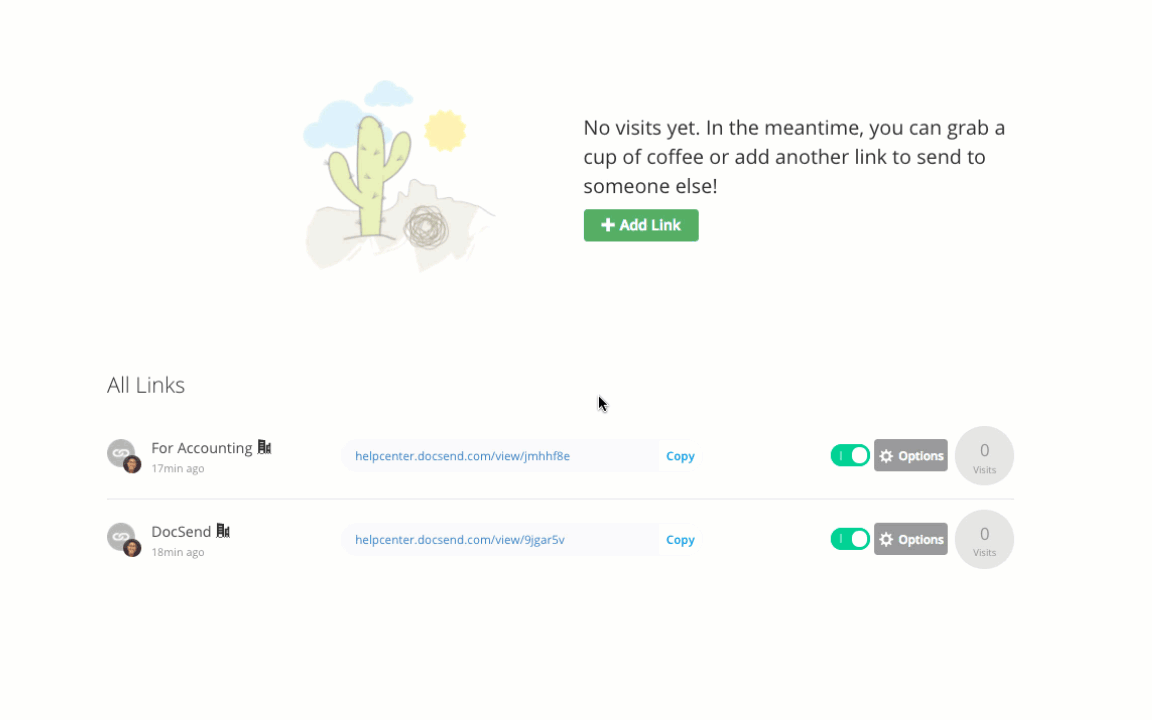 Accessing disabled or deleted links
When a visitor attempts to access a disabled link, they will receive a notification that the document is unavailable and to reach out to the owner of the link. Only the name of the link owner will be shown.

The link owner will receive an automatic email notification of the attempted visit. Detailed visitor information such as the name and email will not be recorded since the visitor did not access the content.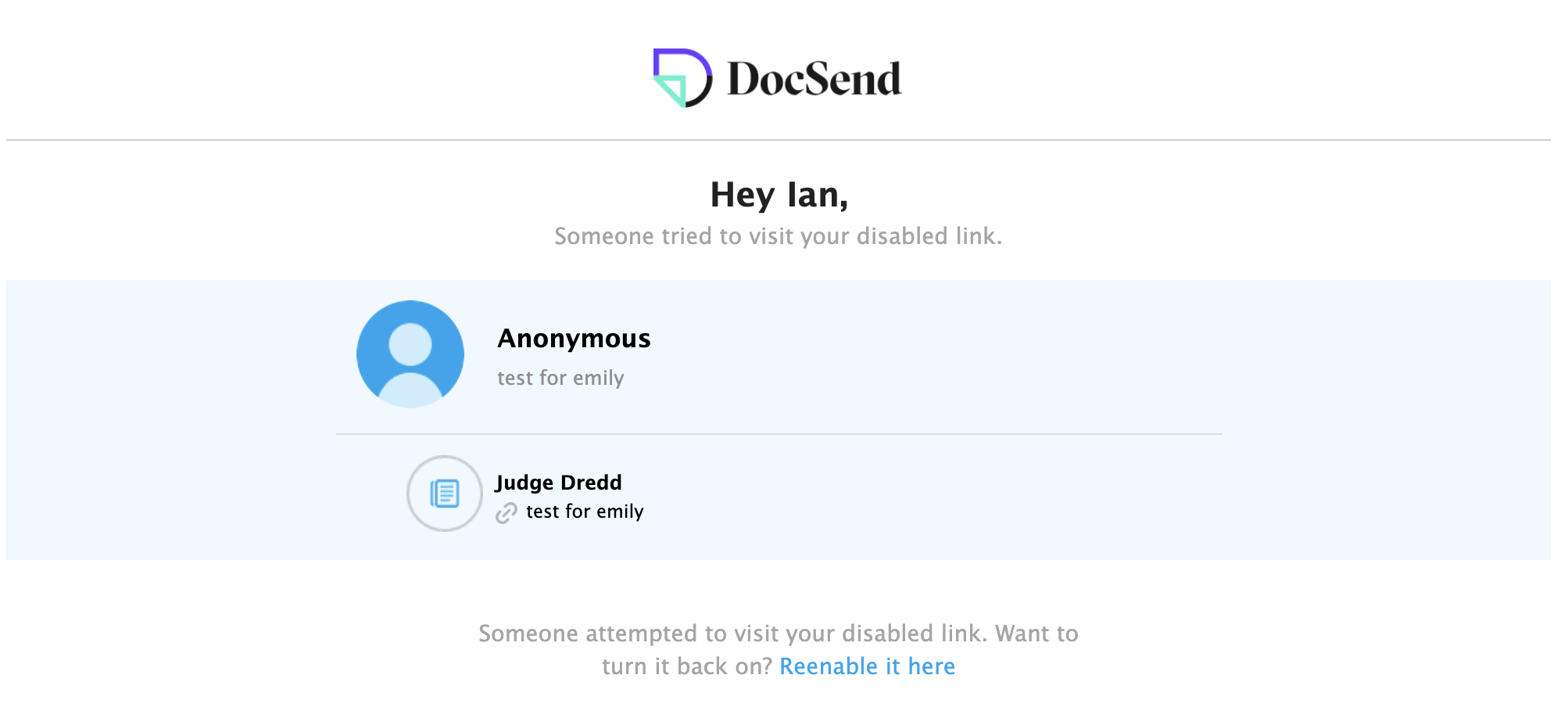 Note: Users can adjust notification settings to no longer receive these types of emails.

Check out our other related help center articles here: