Sharing content
The next step after uploading content is creating a DocSend link to share with viewers. DocSend does not actually send content on your behalf. To share content through DocSend, you simply create links to your content and share those links wherever a URL can be shared: email, social media, SMS, and more.
Steps to create a DocSend link.
1. Upload your content into the content library.
2. On the content tab, select Create link.

3. Choose a target Account to associate the link and visits to, typically the name of the organization or company the user is working with. All the visitors (contacts) will be captured under that account as you receive visits. Accounts are a great tool to keep visitors managed based on their company and/or your own campaigns. For more information on Accounts, please review our help article titled, Accounts and Contacts. Want to read more about Account-based document reporting? Check out our Blogpost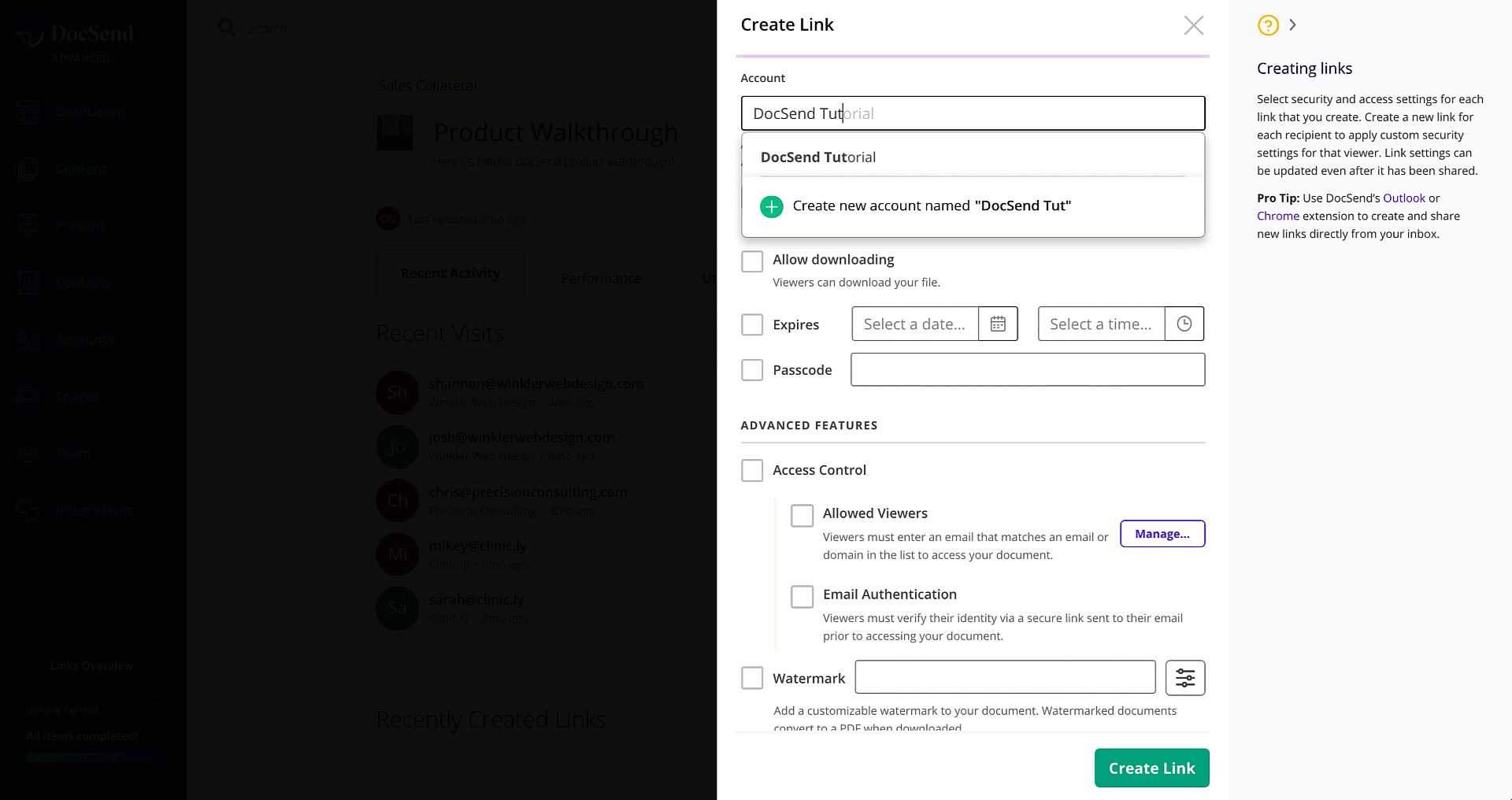 4. Configure the link settings.
Require email to review
Allow downloading
Expiration date
Passcode

On the Advanced plan, users have access to the Enhanced security access controls such as: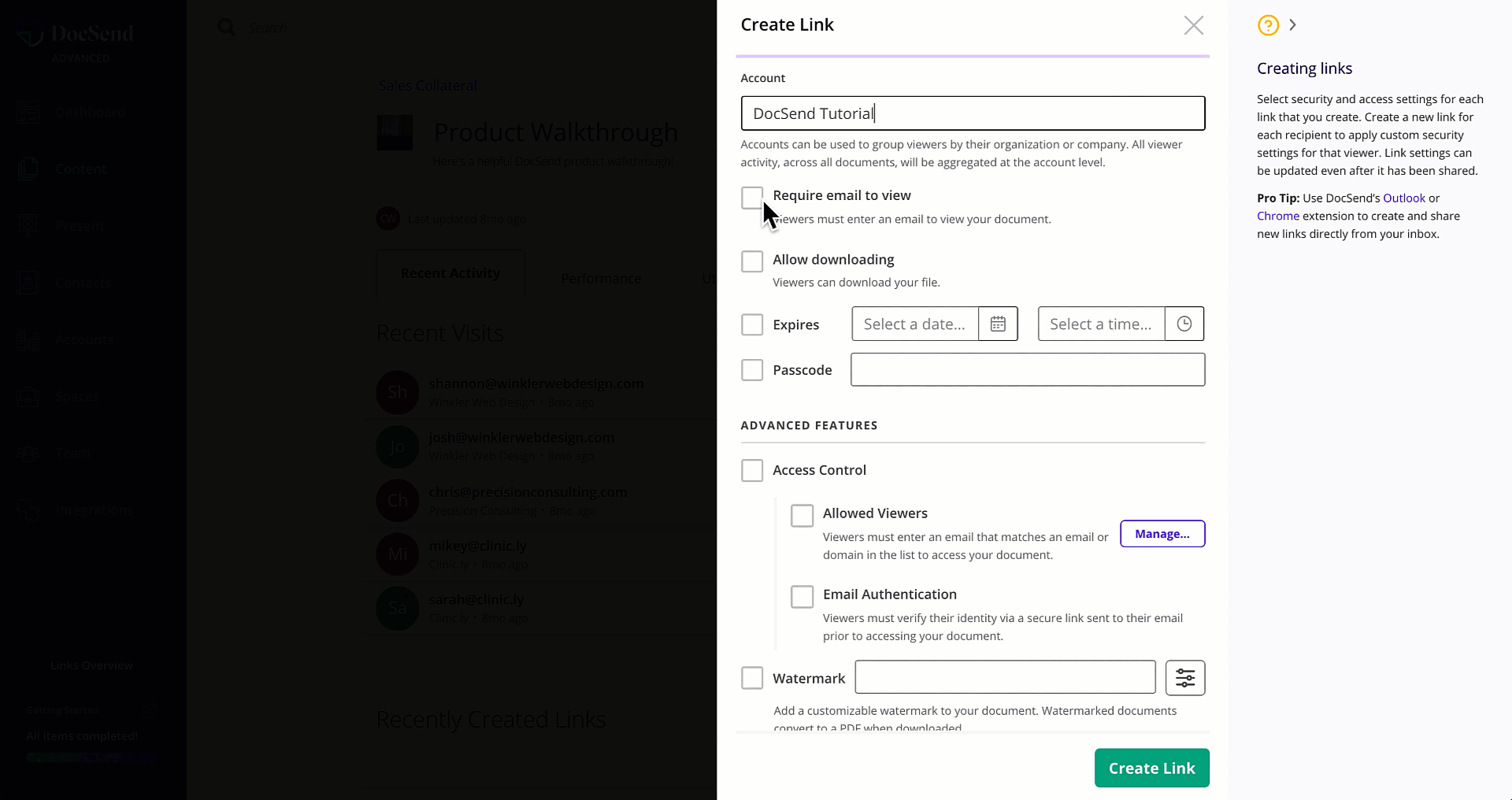 5. Copy and share the link.Tip: We recommend hyperlinking your DocSend link to personalize and add more context when sending links.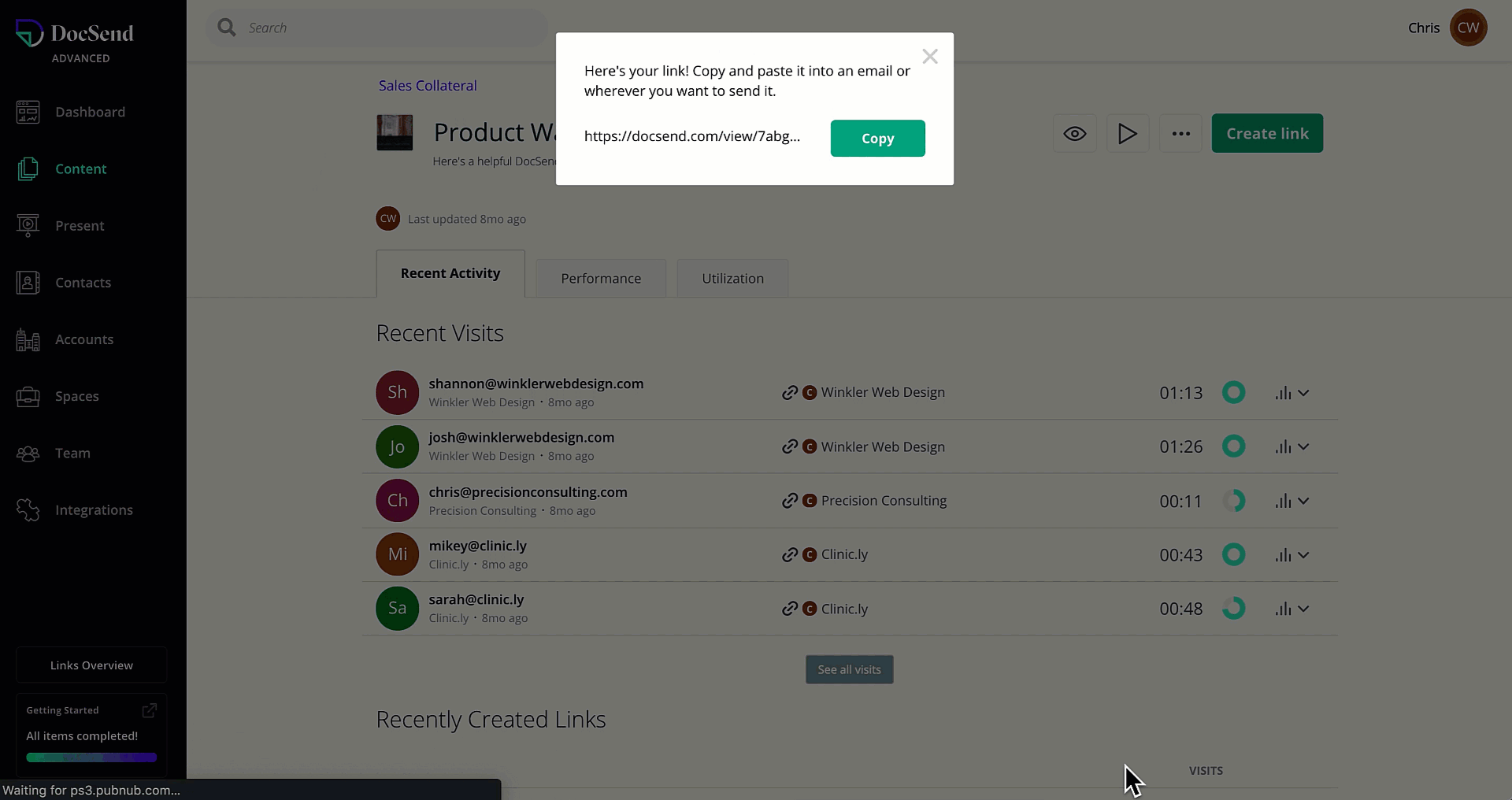 Creating Multiple links
The best way to use DocSend is to use a different link every time you want to send a piece of content. This gives you the most visibility and the most control. Benefits include:
Compartmentalize visitor data

- Separate links allows for all associated contacts to be nested under the associated link allowing users to quickly parse and analyze visitor data separately along each account.




Track forwarding

- Separate links can help users identify visitors who forward DocSend links to other visitors, while also identifying visitors who input erroneous email addresses.




Ex. Sender <jim@docsend.com> sends content to <

jack@docsend.com

>, who then forwards to another party. All visitors will be nested under the DocSend link for review





Disabling links per account

- Additionally, having individual links per account allows users to separately disable access instead of affecting all visitors. For more detailed steps, check out our help center article on

Updating a link

.