Overview
The Performance tab provides a summary of all the document's visit activity to keep you up-to-date on how the document is being utilized. You can access the performance tab directly from the document; keep reading to learn more!
Skipping Ahead
Latest Version Highlights
This report will summarize your document's most recent version and its performance by detailing the following:
Core Metrics

is an overview of how the latest version is performing with the average percentage of the document viewed and the total visits gathered.

Top Pages

shows the most actively visited page(s) and provides the average time spent on a page, the page number in the document, and total visits to the page.
Comparative Stats & Versions
The Comparative Stats report provides a comparative view of your document versions. Each version will be color-coded, and you can select the toggle located on the right of the report to switch between the different versions. With the interactive graph, you can compare:
Time Per Page

is the average time spent on each page. You can hover any point on the graph to see the time spent per page.

Dropoff Report

shows the percentage of visits that reach each page in your document, hovering over each point will list the percentage and amount of visits that reached the page.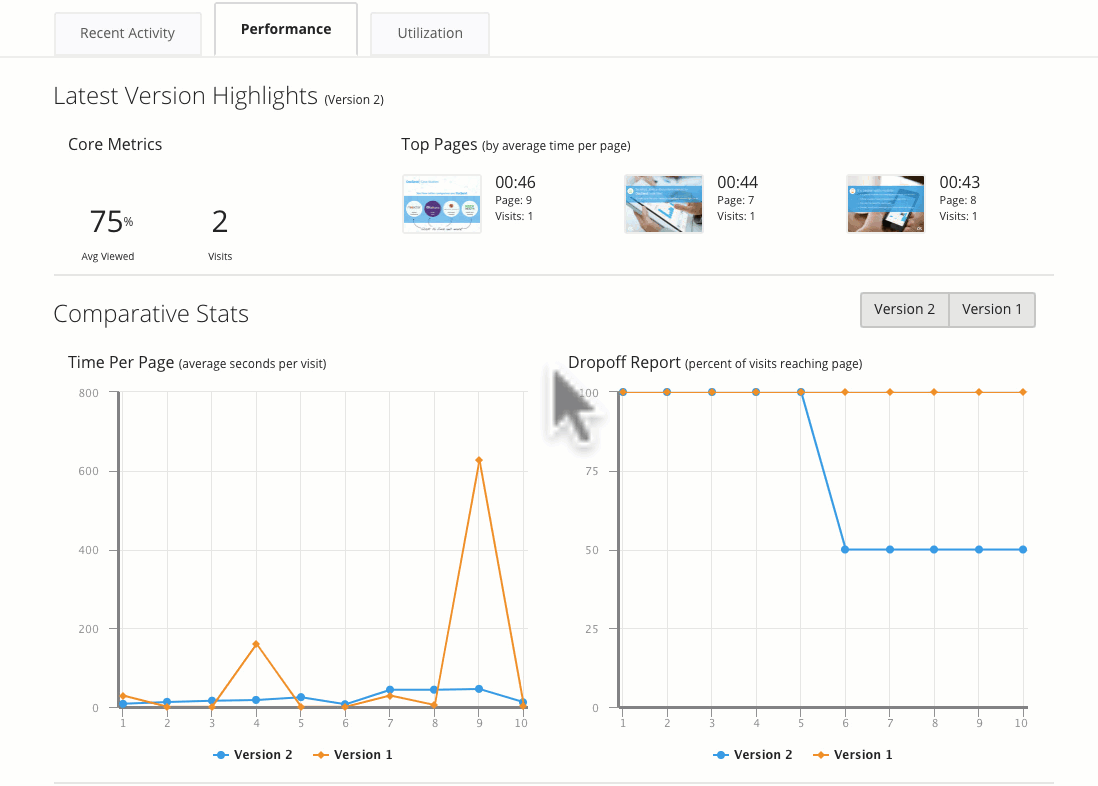 Note: Hovering over the Version buttons will list the date the document was uploaded and the visit total.
Visit Map
The visit map is a summary of all the locations listed in the Recent Activity tab of the document. You can interact with the map to zoom in on each location your document is being accessed.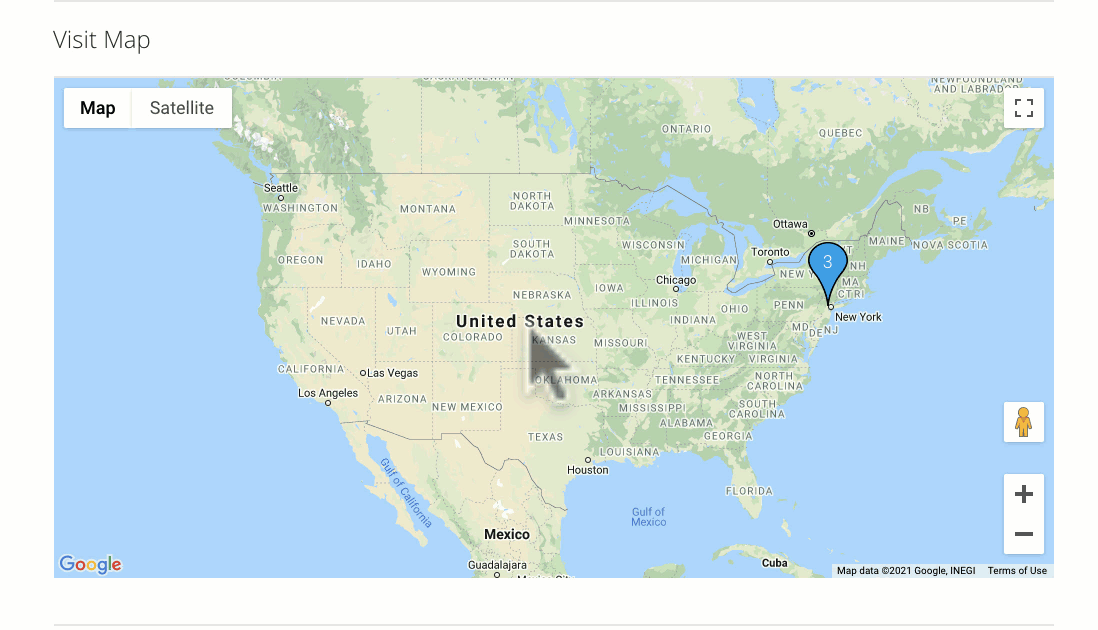 Things to Consider
The Performance Tab is not available for URL content since these visits are ungated; see

Share External URL Links

to learn more.

Visitors using a VPN connection may show the location of the VPN server instead of the visitor's actual location.
Related Reading
__
Still need help? Reach out to support@docsend.com!