Overview
As you begin to receive visits, a contact profile will generate under the contact tab, which will show what each contact has seen and for how long. This article will show you how to navigate your contacts and help you get the most out of understanding your visitors behavior.
Skipping Ahead
Contacts in-app
When Require email to view is enabled (See Link Settings Explained), your visitor is prompted to input their email. Once provided, our systems will generate a contact profile with public information linked to the email address provided.

Important: When Require email to view is disabled, the contact profile will not be generated and instead show up as an anonymous visitor along with their operating system as no email address was provided.
Document
As you begin to receive visits, each contact is logged at the document level under both the recent activity tab and the link.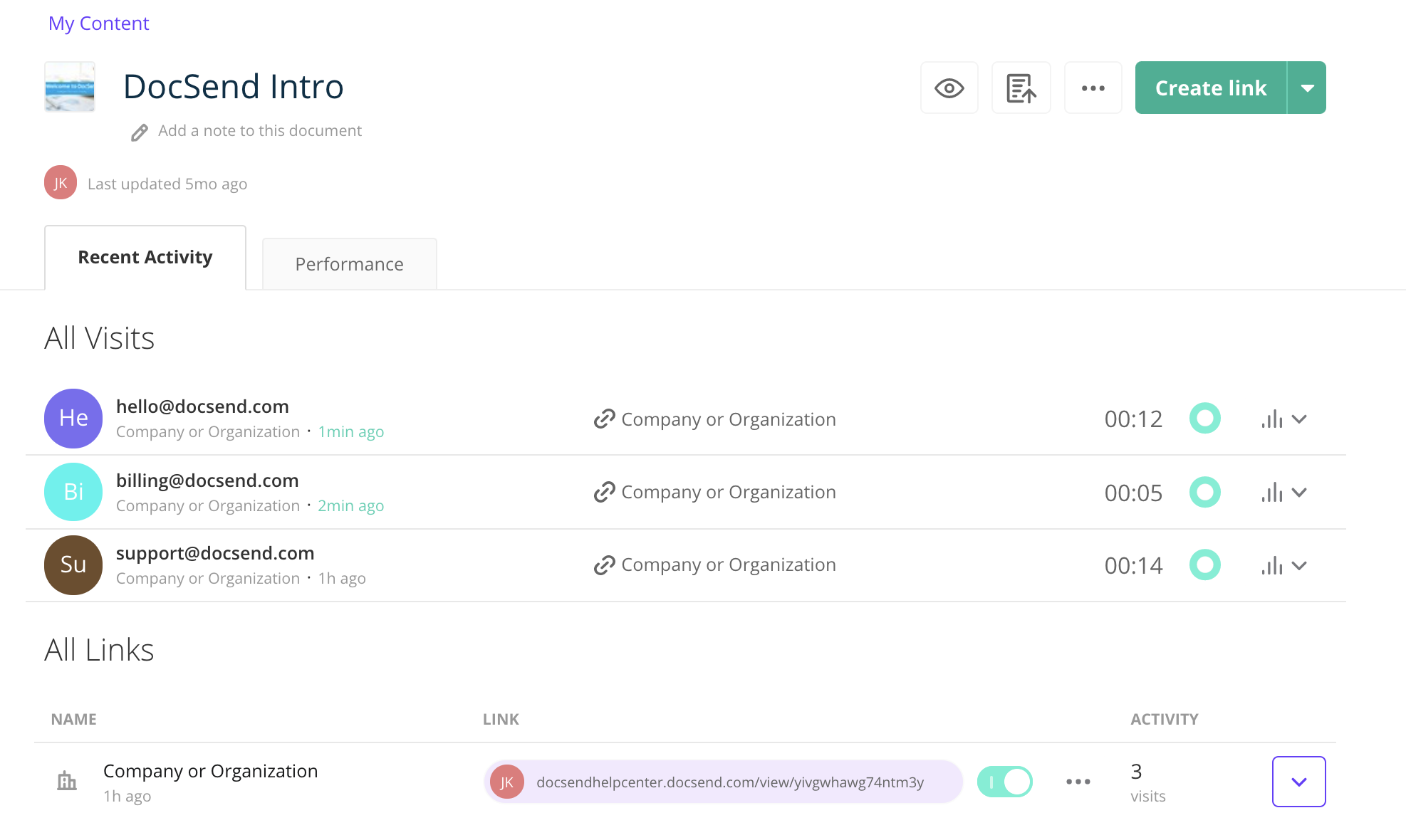 Contact Page Layout
As you begin to receive visits, the contact tab will show the individual visitors and all their most recent activities while viewing your content. You will be able to filter between contacts across your team or just your own personal contacts.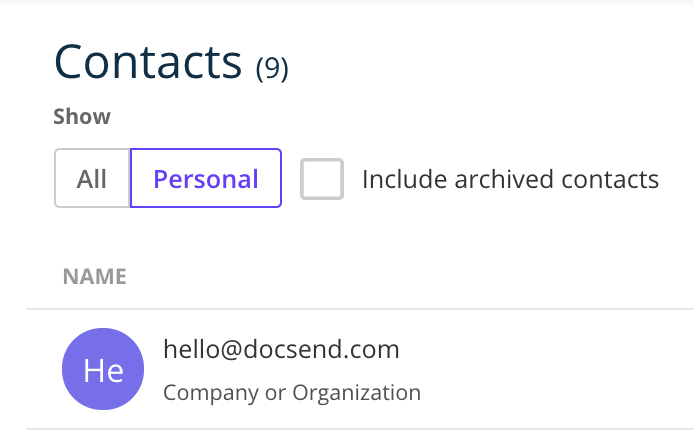 Once you select a contact, you'll be able to review what content they've accessed in more detail

Document Name - the specific document the contact has visited.

Time Spent - total time spent on the document.

Visits - the total number of times visited by the contact.

Archive Contacts
You can archive contacts to help remove stale or old visitors to help streamline your link creation process while improving the legibility of your visitor data.
Here's how to archive a contact:
Go to the

Contacts

tab.

Select the more options menu to select the Contact..

Once archived, the Contact will no longer be visible.

Note: To unarchive, select 'Include Archived Contacts to locate the account. Select the more options menu to see the Unarchive contact option.
Things to Consider
Creating a new visit from an archived contact will unarchive that account and link to archived accounts.
Related Reading
–––
Still need help? Reach out to support@docsend.com!