Available on: Standard , Advanced , Enterprise
Track visits to websites
Users can create DocSend links for URLs to track visits to web addresses. While visits to a URL in DocSend do not provide the same level of page-by-page analysis as documents, the ability to track visits to a website can give you indispensable visitor insight, especially when used in Spaces.
Here's How It Works:
Start by clicking on

Add Content

from your

Content

tab.

Select the

New URL

tab on the pop-up

Provide a name for your web address and include the URL
Note: If you are adding a website URL, your URL must start with https:// or http:// (For example <https://docsend.com>. You can also create a URL that points to mailto:<email_address>.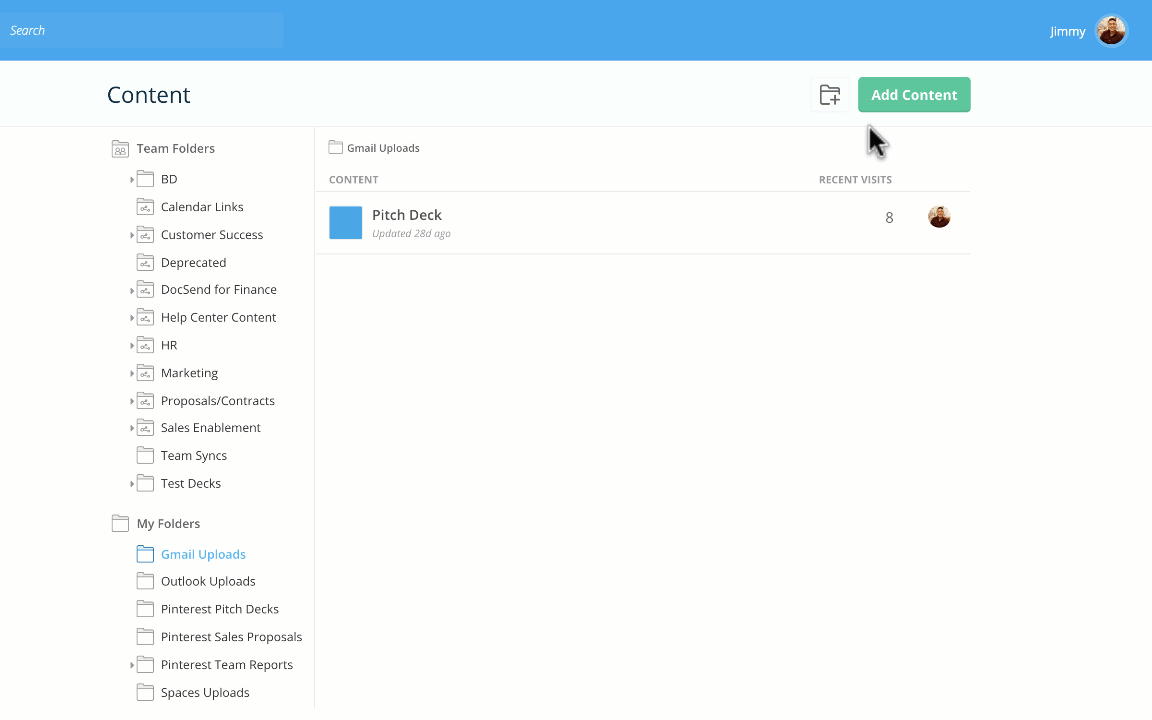 Creating a link for a URL
Once a URL is added to your DocSend account, you can create and configure links for your URL upload. Since URL uploads in DocSend are ungated, link settings such as password protection and email address requirements on a DocSend link are not available (see Link Settings Explained for more information). Below are the link settings available for URL uploads such as:
Account

: When you are creating a DocSend URL, you will need to associate the URL with an Account name (e.g. Facebook, Salesforce, or Twitter).

Link setting:

You can configure an expiration date for your link.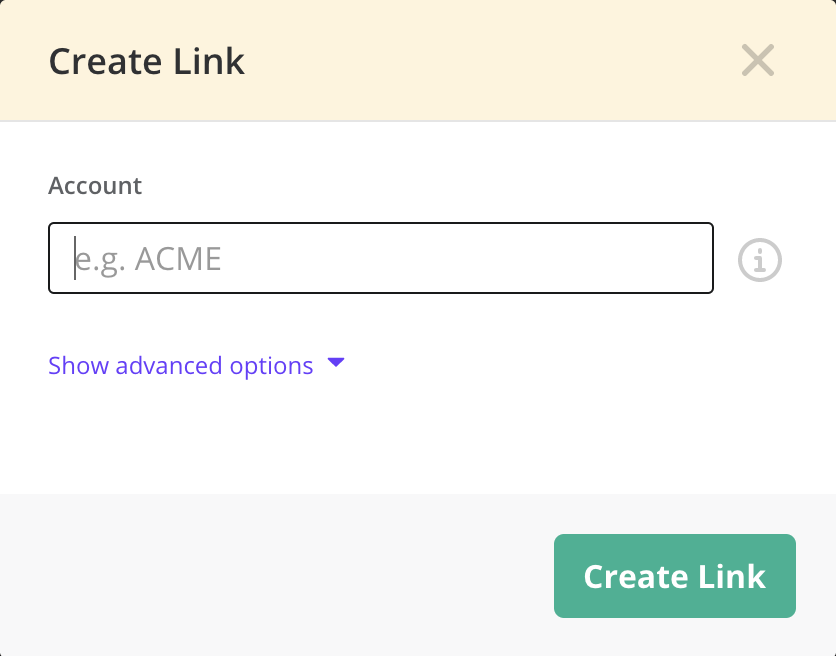 Tracking URL Stats
In DocSend, you'll be able to see when a visitor accesses your link in the visitor stats under the recent activity and performance tab. While you don't have access to the same level of page-by-page detail, you'll still have information such as:
Device and Operating System (OS) used
Geolocation of visitor
Time of visit