Track visits to websites
Now you can make every piece of content you share in a deal a part of your trackable DocSend ecosystem, even if it's a URL! This makes it easy for you to point to content that lives elsewhere on the web without losing the ability to track prospect engagement within your DocSend account. You can even add a URL to a collection of other content types inside of Spaces, creating a seamless viewing experience for prospects.
Here's How It Works
To create a URL, click on "Add Content" from your Content tab.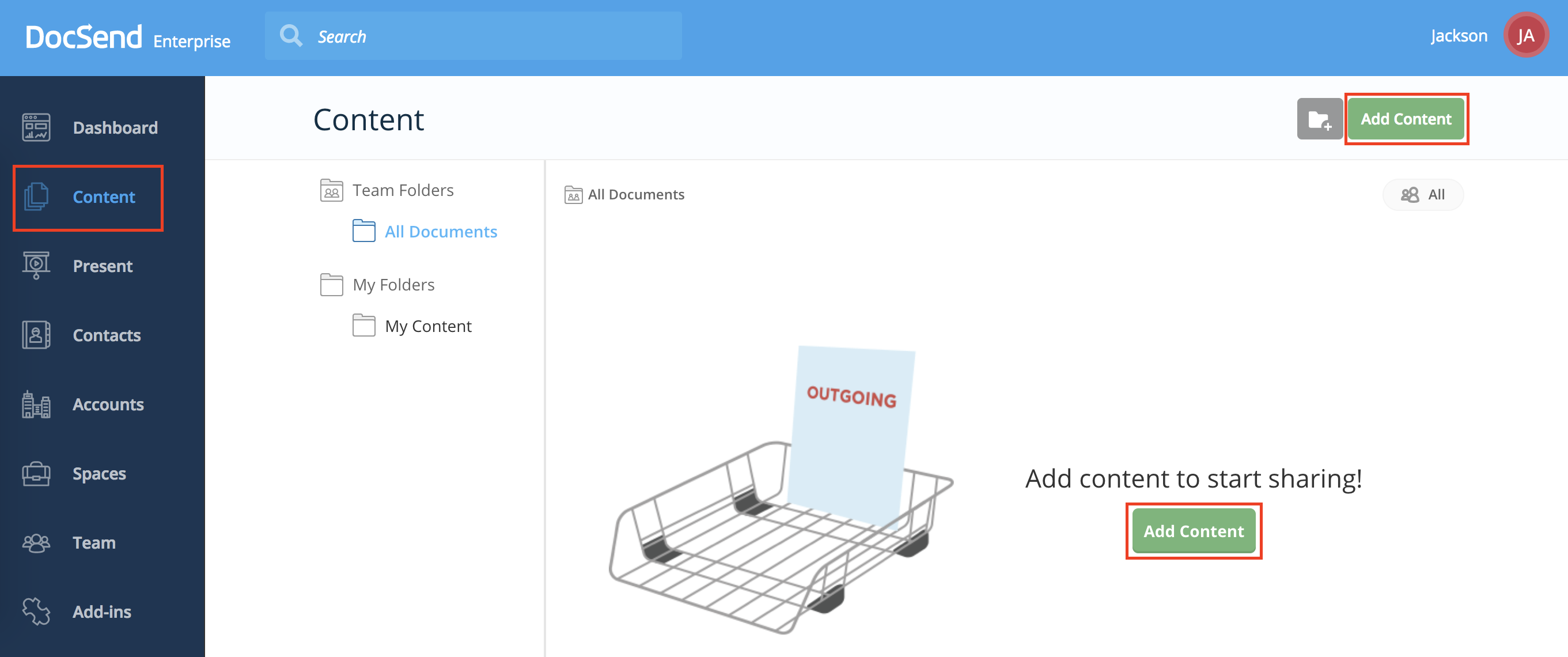 A new window will pop up. Select the URL tab from the top and give the URL a name. Your visitors will see this when you send it to them.
Note: If you are adding a website URL, your URL must start with https:// or http:// (For example <https://docsend.com>. Also note that any URL is supported. For example you can create a URL that points to mailto:<email_address>.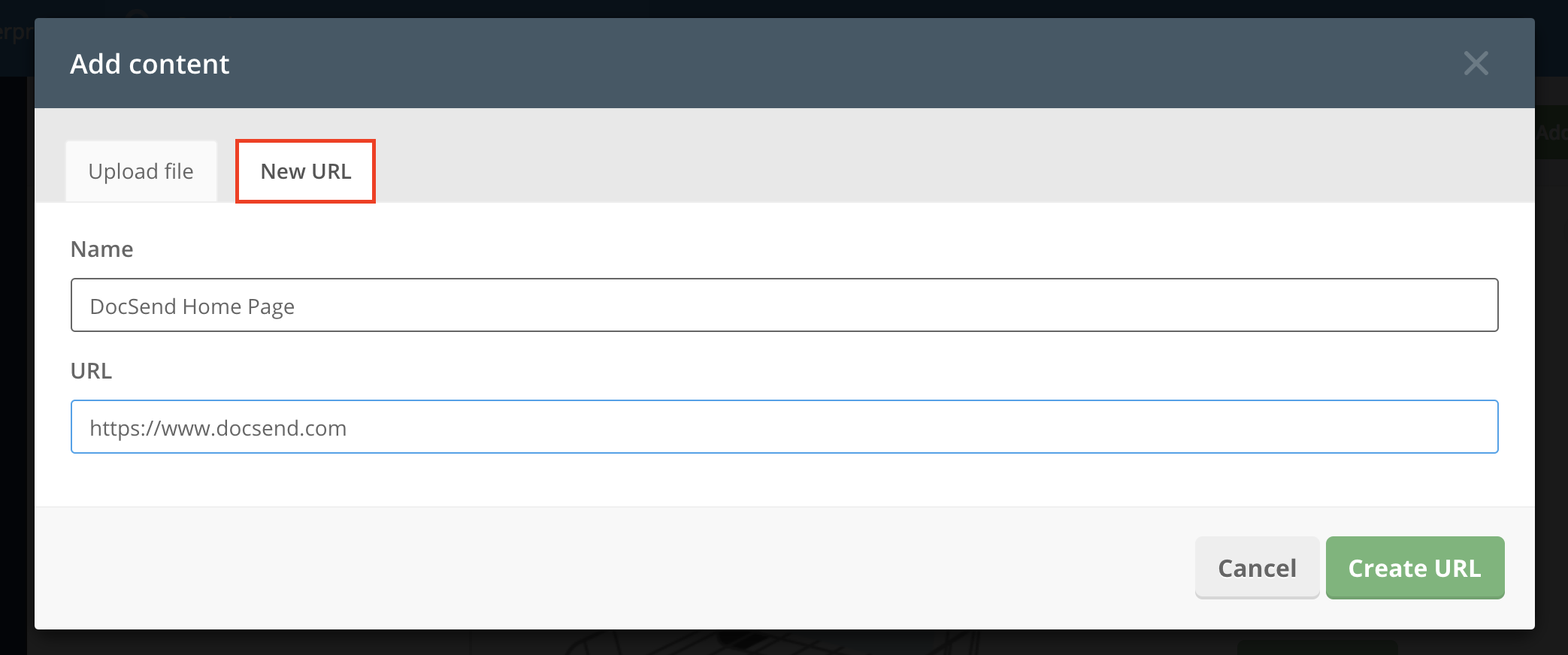 After creating the URL, you can click "+ Add Link" to share it, or add it to your Space.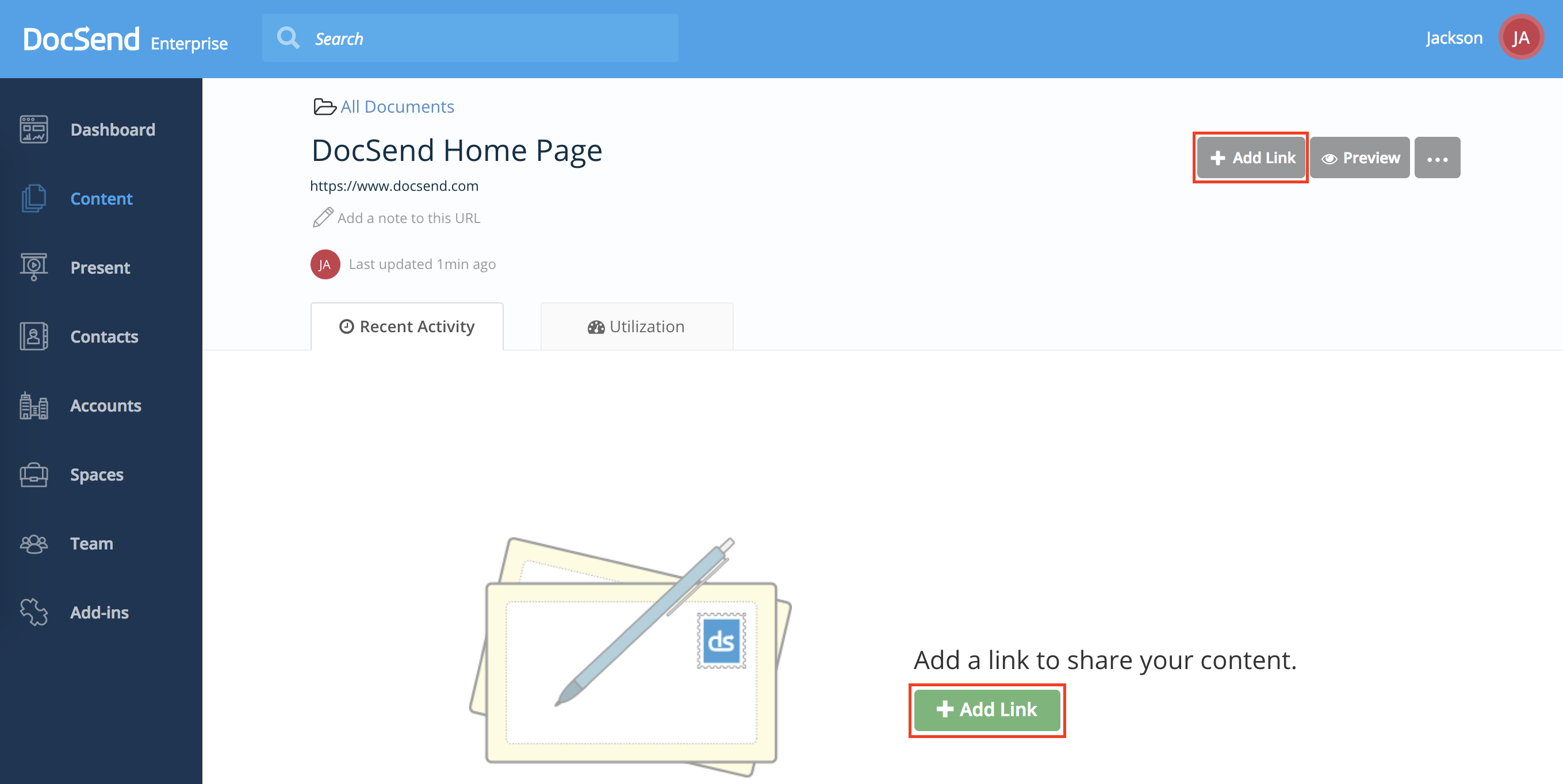 When you are creating a DocSend URL, you will need to associate the URL with an Account name (e.g. Facebook, Salesforce, or Twitter).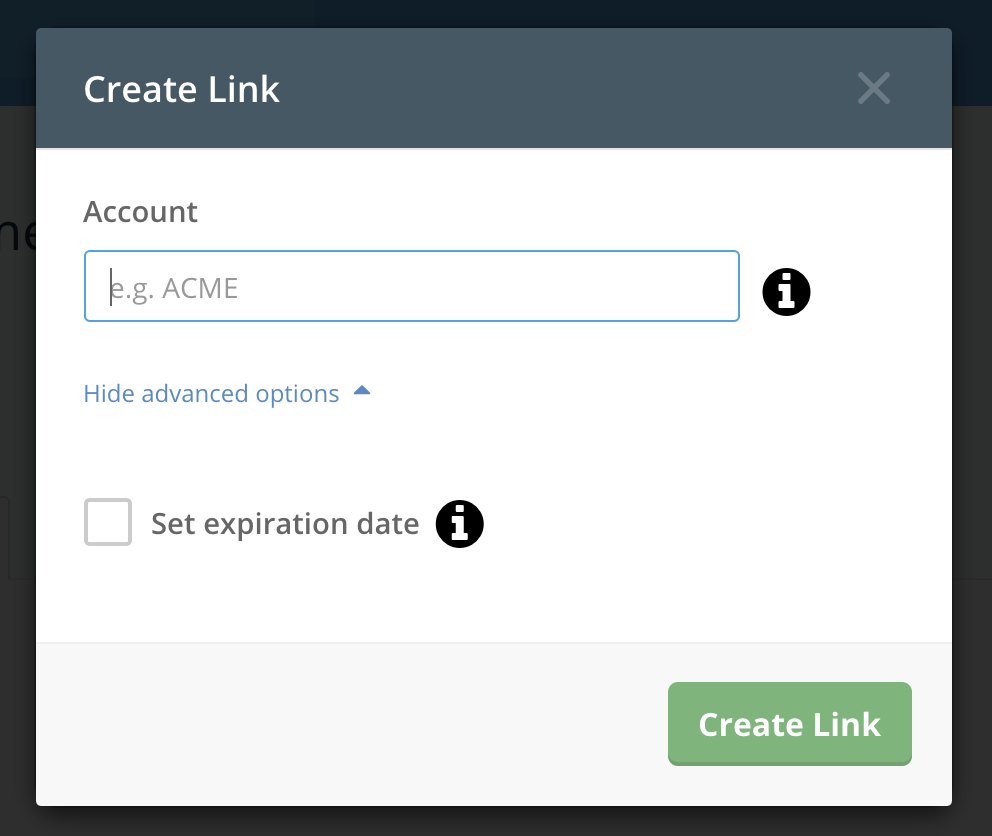 Once you create your link, you will be able to share your URL. You can do this by either copying and pasting the link into an email, using our Gmail or Outlook plugins, or through a Space!
When your DocSend link is clicked on, the visitor will be directed to the URL you uploaded. You'll be notified of the visit in DocSend.
Note: Visit time and page-by-page analytics won't be counted.