Overview
What to turn your DocSend visitor data into actionable intel or view them outside of your account? You can download a copy of your visits into a CSV spreadsheet. Keep reading to learn how!
How to Export Visitor Data
You can export a CSV spreadsheet by expanding the "more options" button and selecting Export visits. You'll receive a direct download to your device and a copy sent to your email that is available for download at any time!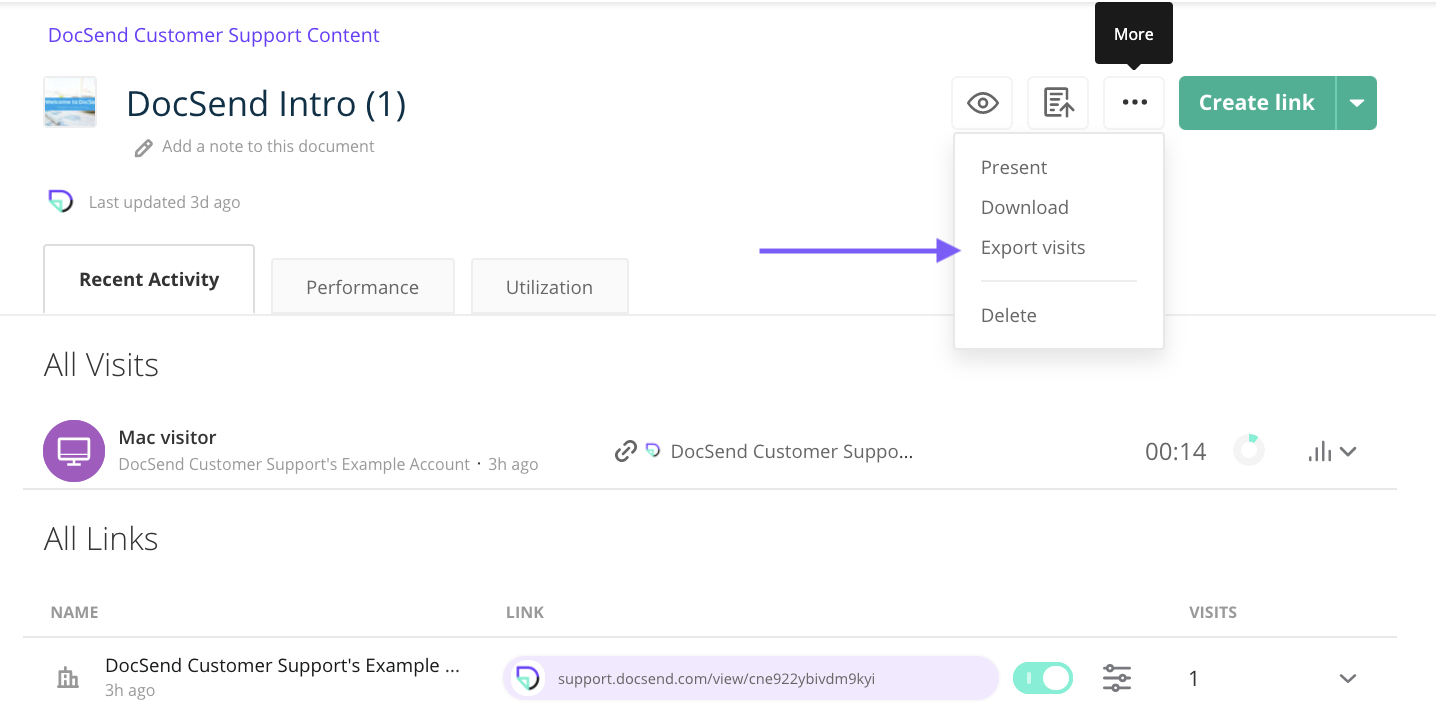 The CSV spreadsheet will highlight the following information about the visit and visitor such as:
Created at

Name

When the One-click NDA option is enabled.

Email

Link Name

Link Owner

Total Visit Duration

% (Visit) Completion

Content version

Account

Downloaded at
Things to Consider
Admins have access to export visits from documents that are visible to them.

Members can only download and export visits from documents that they own. Members attempting to export visits from a document they do not own will not have the option.
Related Reading
---
Still need help? Reach out to support@docsend.com!