Available on: Standard Advanced Enterprise
Make it unique
Customizing a Space header is a great way for users to customize and differentiate content to help both visitors and internal users to understand more about the content they are visiting. Each Space can have separate Space header customizations and settings for your needs.
Titles and Subtitles
Titles are the main method in identifying and differentiating between Spaces and are required during Space creation. Space titles can be changed anytime on the Space edit page and can have a maximum of 100 characters and are required in order to create a Space.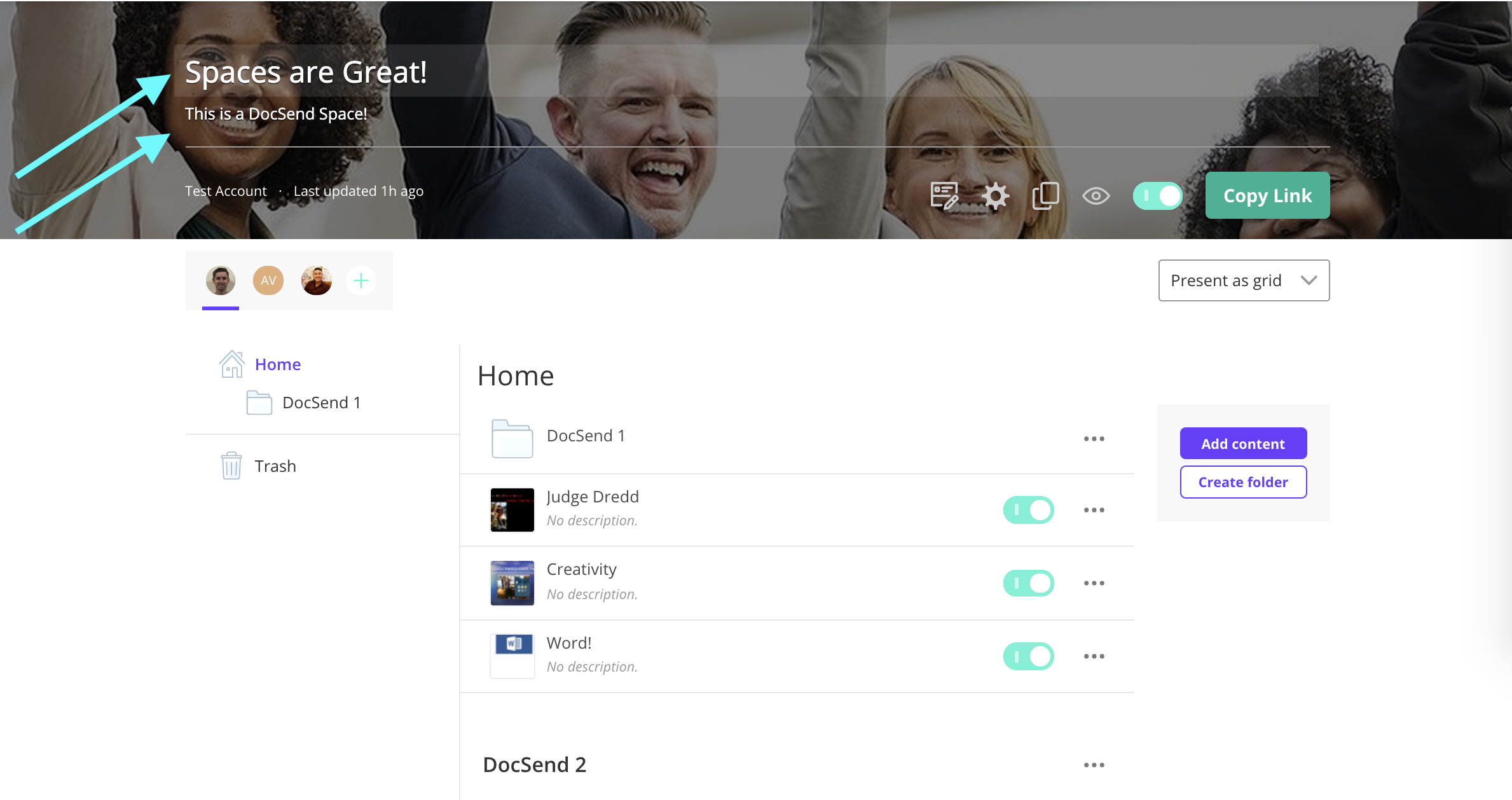 Space-content descriptions
Spaces can have brief descriptions to help visitors understand and have more context when visiting the content and Space.

Select the Edit description

option located on the right of your Space content.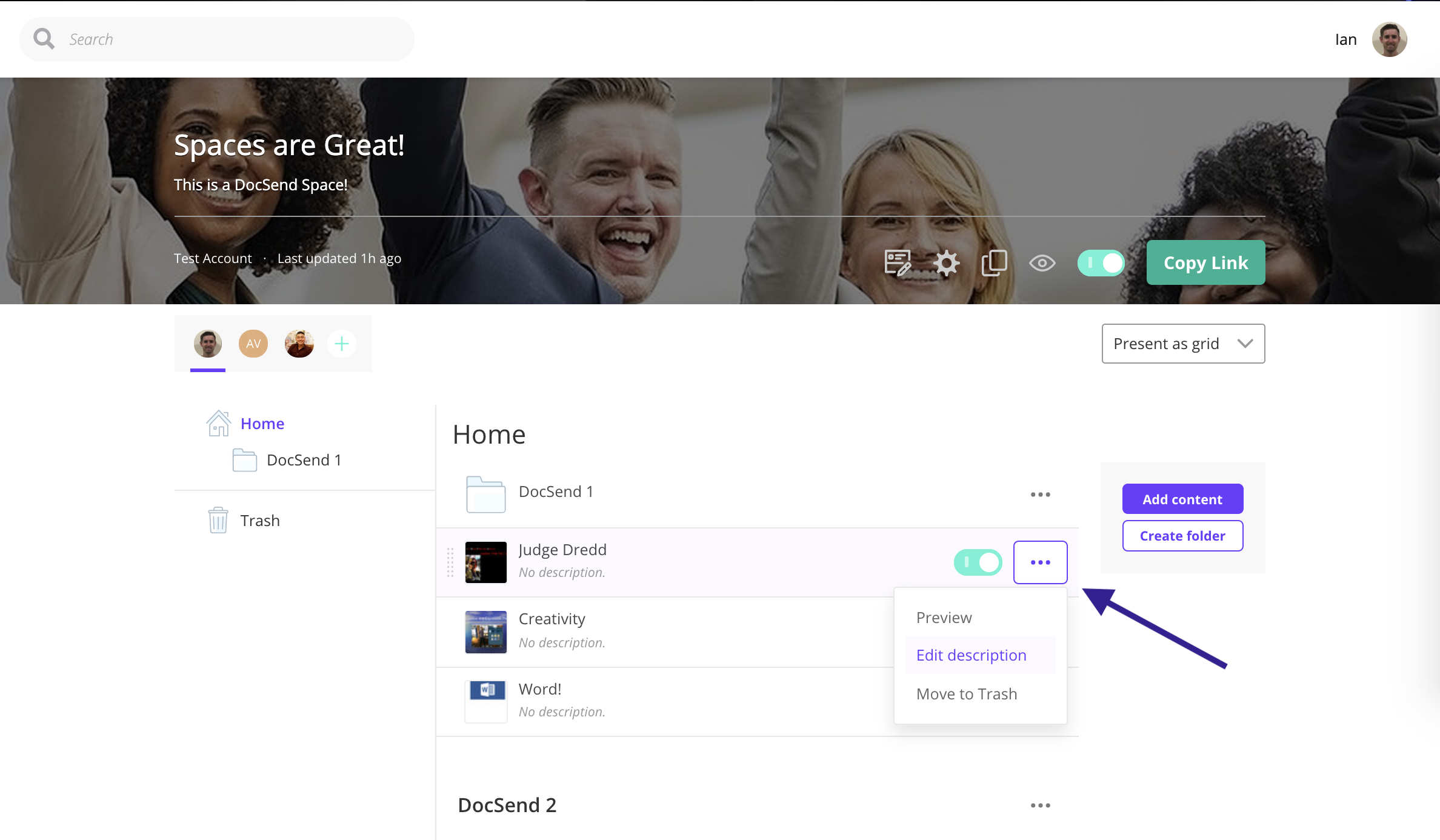 Spaces can also have optional subtitles providing even more context when viewing a Space. Like titles, subtitles can also be changed anytime on the Space edit page and can have a maximum of 100 characters.


Background Image
On Space creation, DocSend will provide a default background image. This will be selected randomly from a curated set of images, and can be removed or changed on the Space edit page.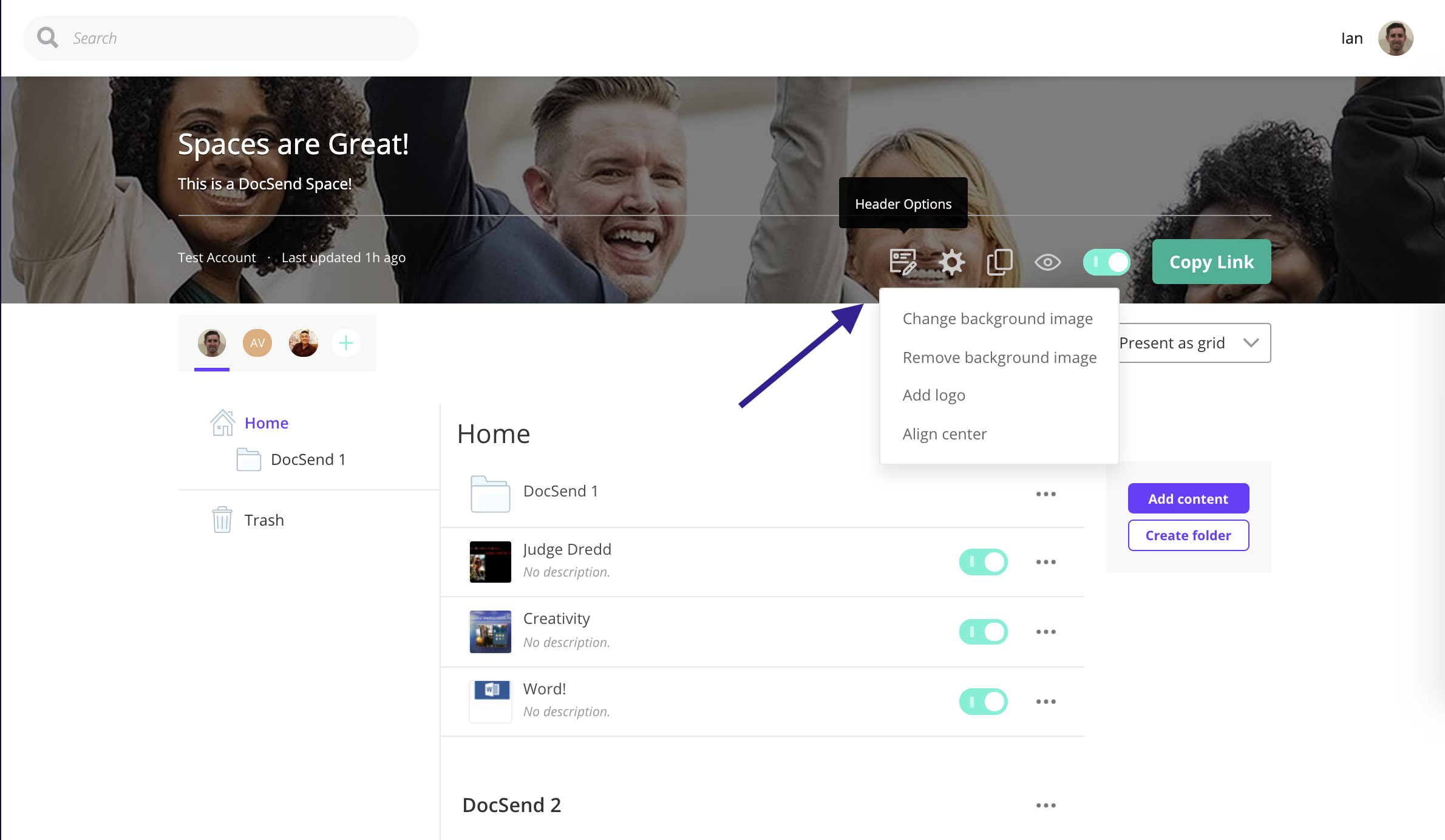 If the header image is removed, the header will have a gray/white background.


Recommended Background Settings
Background images will scale with screen width and have a fixed height meaning the entire background image will not always be visible on the landing page. If the screen is very wide, we will start cropping from the top and bottom edges. If the screen is narrow, we'll crop from the left and right edges. If the image gets cropped, we recommend that any content that you want always visible be in the center of the image.
Background image recommended size:
Minimum (best for most HD screens): 1920x480 (4:1)

Maximum (best on 4K screens): 3840x960 (4:1)

Space Logo
Users can add logos to their Space headers to further customize Spaces for their viewers. The logo will show up on top of the background image and above the Space title.



Logos can be added, edited, removed, or moved anytime from the Space edit page.


Troubleshooting Logos
Logos should have a minimum height of 80px. If the logo does not meet this minimum, we will show a warning on the Space edit page.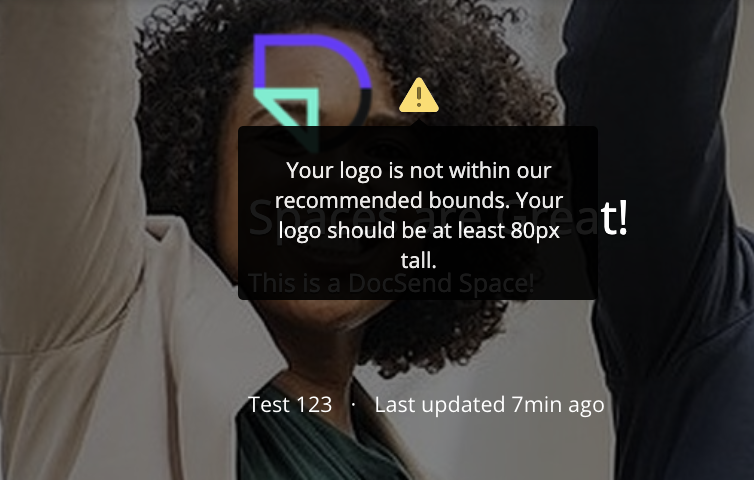 Related Articles to check out:
Next Steps: Learn how to add and manage content in Spaces