Available on: Advanced
What is Allowed viewing?
Advanced users can enable Allowed viewing on links or Spaces to allow only specific email addresses or domains to access files. Visitor's emails or domains must match the Allowed viewer list exactly in order to get access to the content and visitors not on the list will be denied access.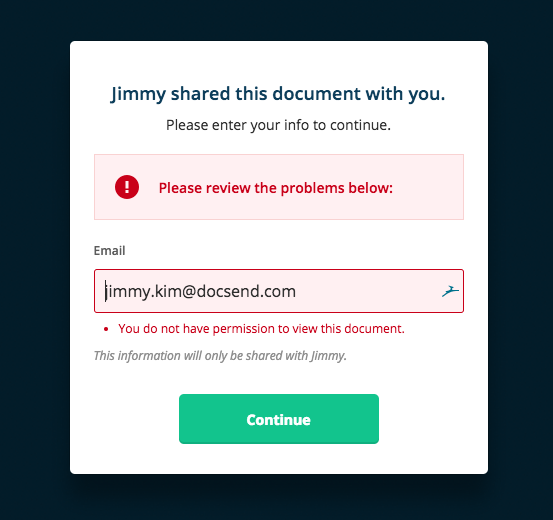 How to manage your Allowed viewer list
The allowed viewer list can be configured to include up to 200 email addresses or domains for each link. Entries can be managed by selecting 'Manage' to edit the allowed viewers list.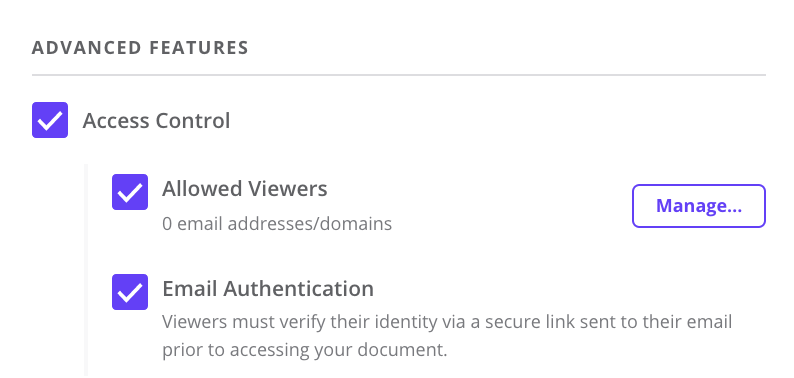 Once the option is selected, users can configure the allowed viewer list by adding individual email addresses or domains. Alternatively, users can choose to upload a CSV of the email addresses or domains to make managing the allowed viewers list easier.



Users can create a CSV spreadsheet list of email addresses and domains and upload that into DocSend. The email addresses and domains will be identified across all cells regardless of column or row position. Here is a sample CSV template that users can use to upload email addresses or domains in the Allowed viewers list.

Note: Uploading additional CSVs will only add to the Allowed viewer list and will not override the existing viewer list.



Users can then upload the CSV file directly by selecting 'Import a CSV file directly.'

Once added, users can manage their Allowed viewer list such as

Add additional viewers
Remove individual allowed viewers by selecting the X next to the email or domain.
Remove all on the whitelist

Important: Users must confirm by selecting Ok at the bottom to complete the update

Forwarding Allowed viewer links
Users that are forwarded the link or not on the configured on the allowed viewer list will be immediately denied access and will not be able to access the content. Additionally, we recommend enabling email authentication for additional security and information on your visitors. Here's more information on Email Authentication from our help center.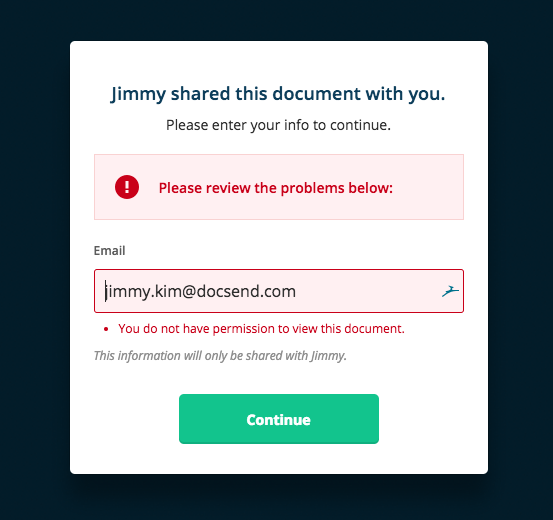 Allowed viewing notifications - Unauthorized viewers
Users will receive a notification of successful visits from allowed viewers and also visits from those not on the allowed viewer list. An automated email will be sent with the details around the visit attempt such as date, time, and other email addresses used.
Within the notification, users can allow the denied visitors access by clicking on the 'Allow' link.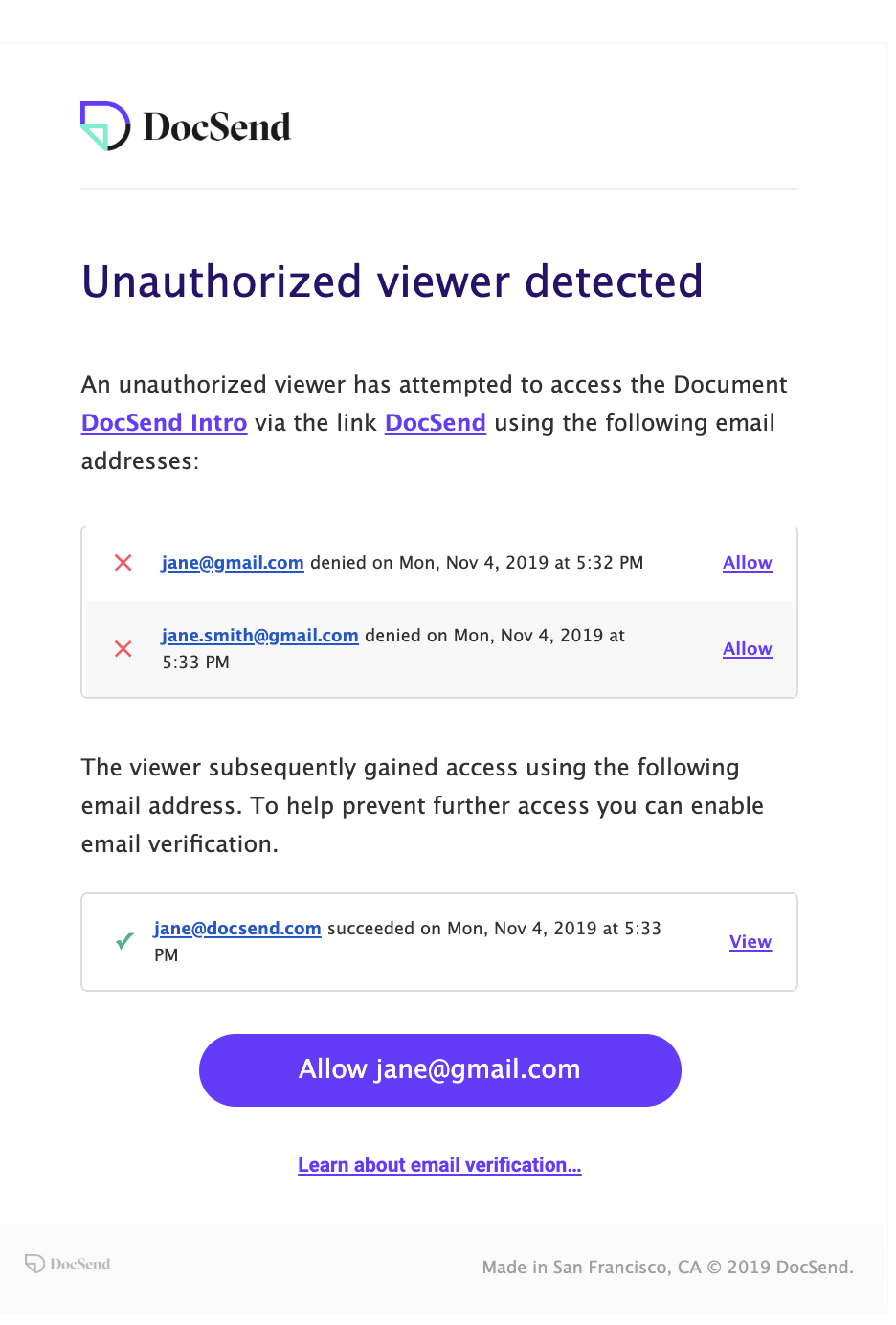 Extensions
Allowed viewer list can be enabled and managed through the Gmail plugin or Outlook add-in. Visitors who are sent a link or Space using the Gmail plugin or Outlook add-in will automatically be able to view the content even if they are not added to the allowed viewer list.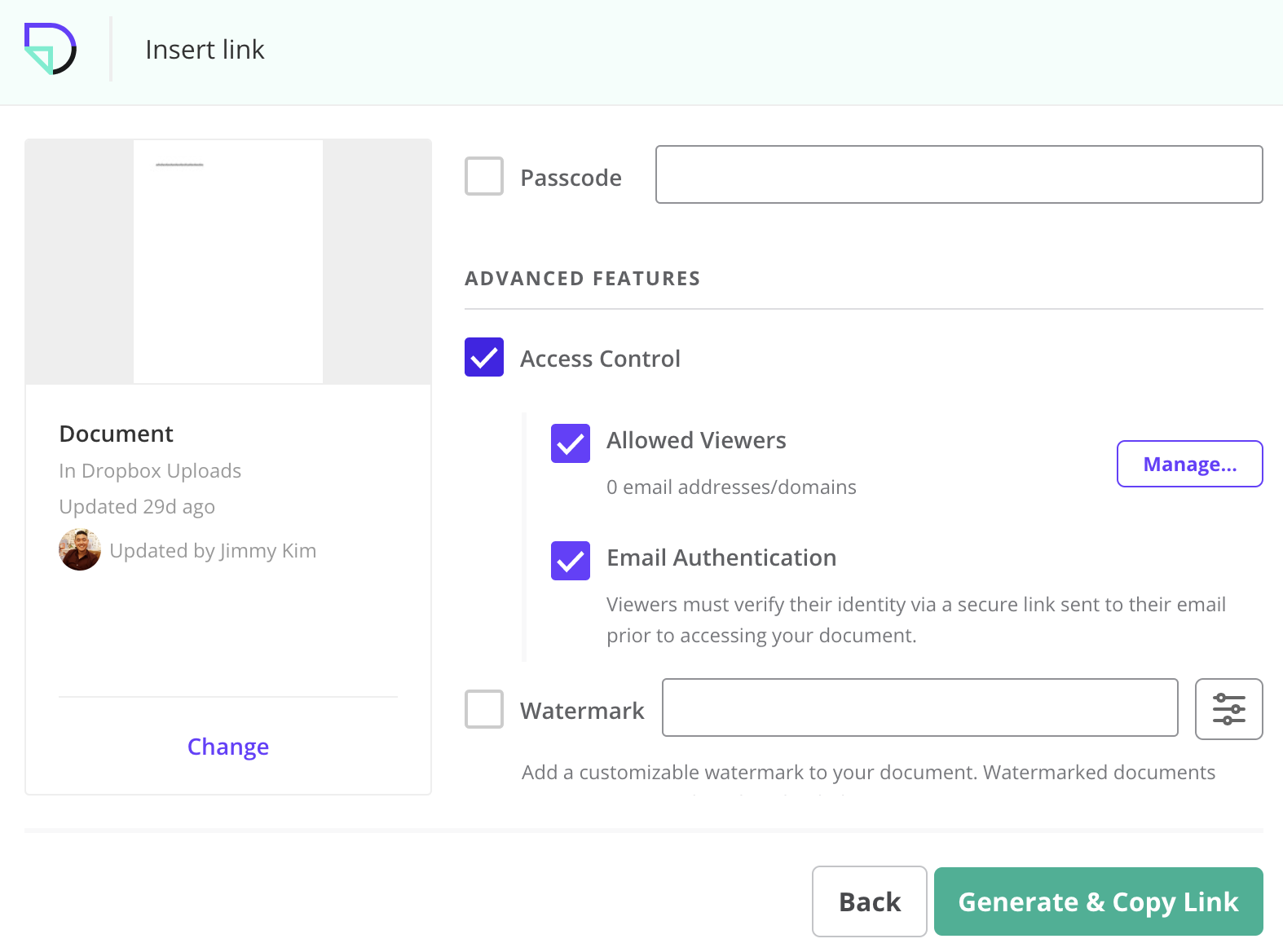 Salesforce
Allowed viewing will sync with Salesforce as part of the link or Space creation tasks and can be mapped to the Salesforce activity field from your Salesforce settings page.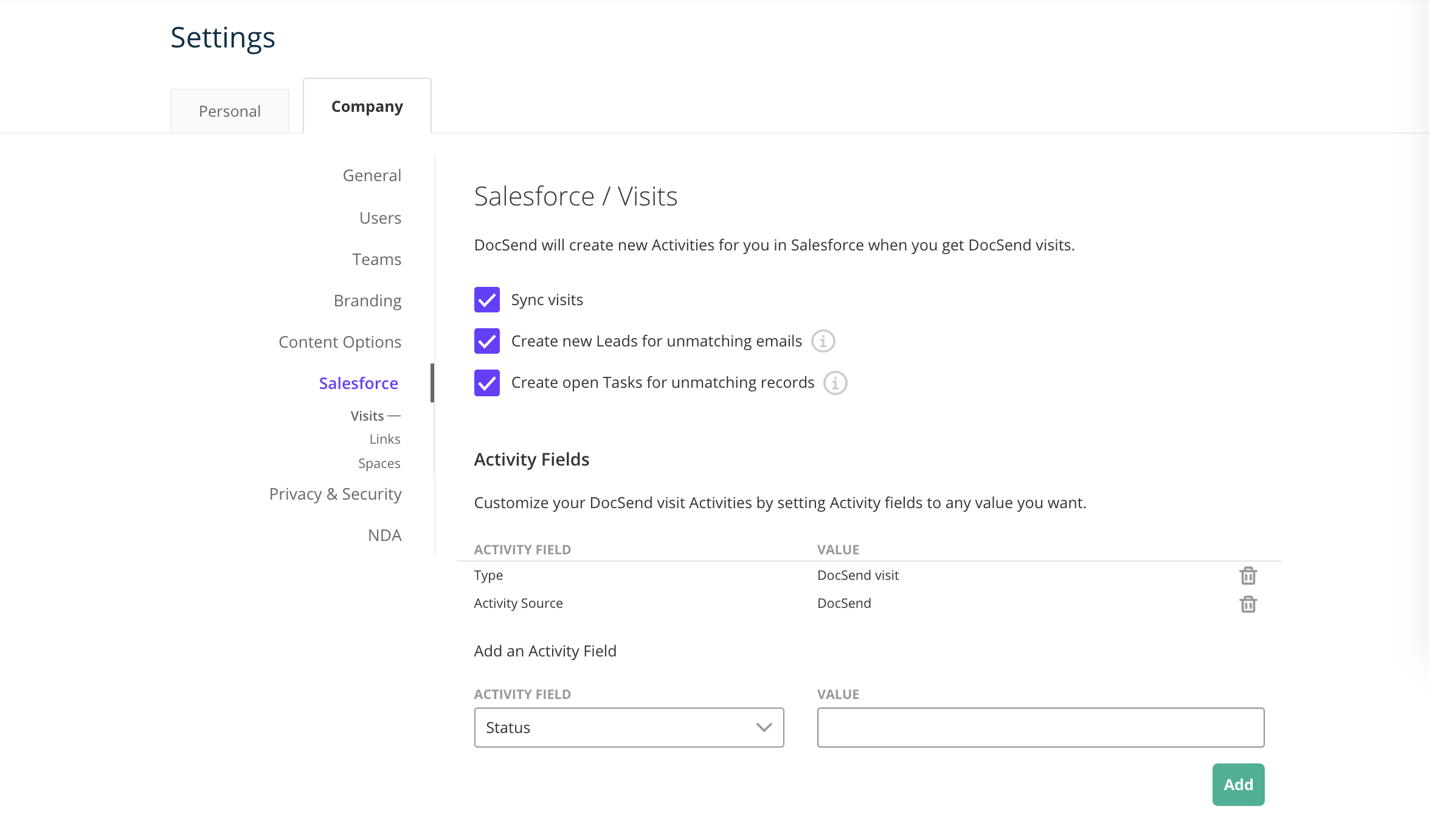 If you are interested or have further questions regarding Allowed viewers, please contact support@docsend.com