Available on: Advanced
Added security
Users on the Advanced plan have the option to add custom watermarks to documents when creating links, providing greater control and security over sensitive content. Only documents PDFs, Keynotes, Powerpoint presentations, and Word documents can be watermarked. Watermarking does not work for animations, URL uploads, and download-only content types.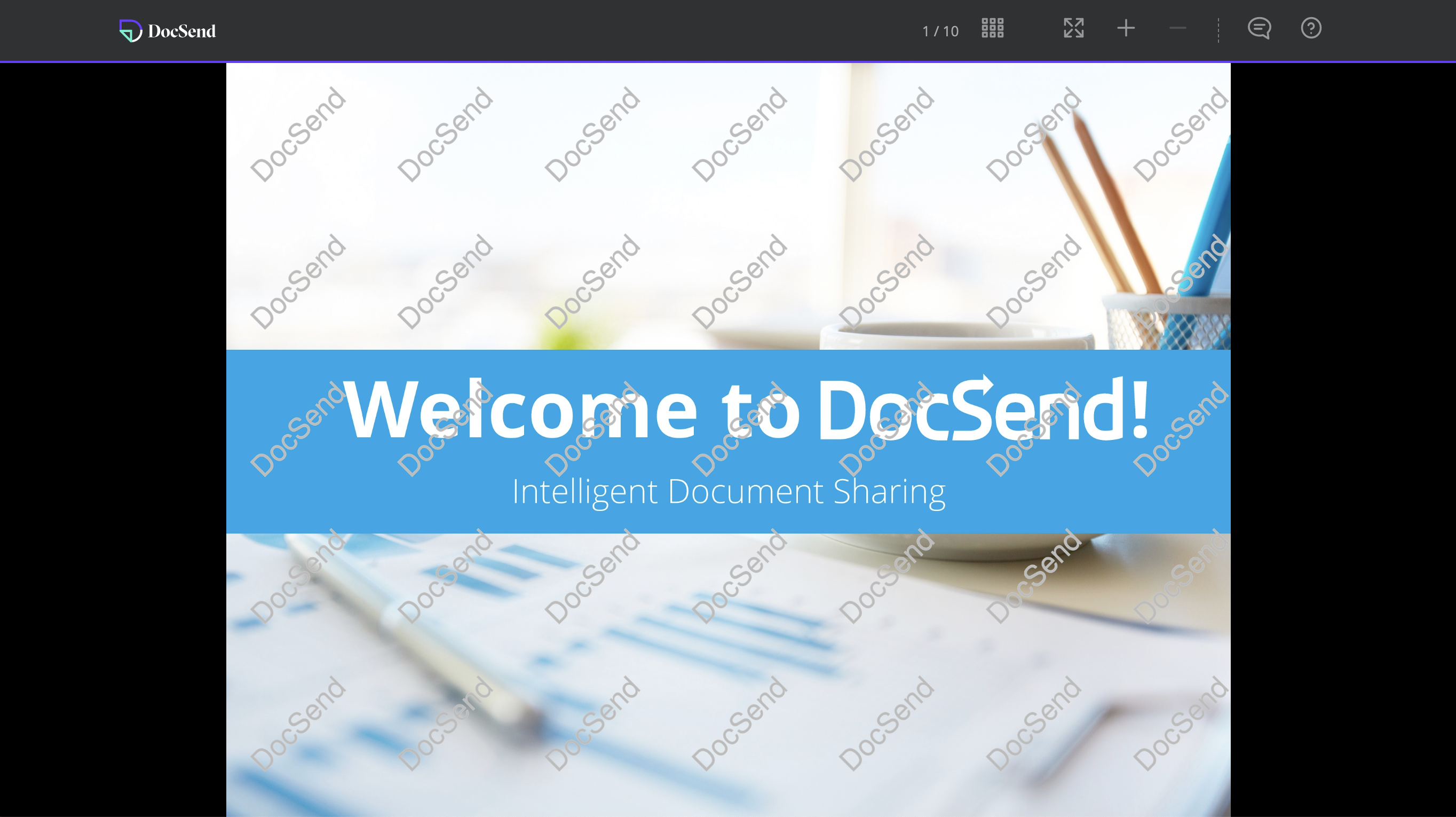 Setting Up Watermarking
Watermarking can be configured separately for each link to a document allowing users to share the same document while providing a specific watermark for each account.
While in the link creation modal, users can choose a watermark's:
Users can select the Watermark controls to configure the watermark settings:



Text

Font size

Position

Rotation

Transparency
Users can choose to change the default watermark settings in the company's content options page for links and Spaces. However, DocSend does not offer dynamic watermarking.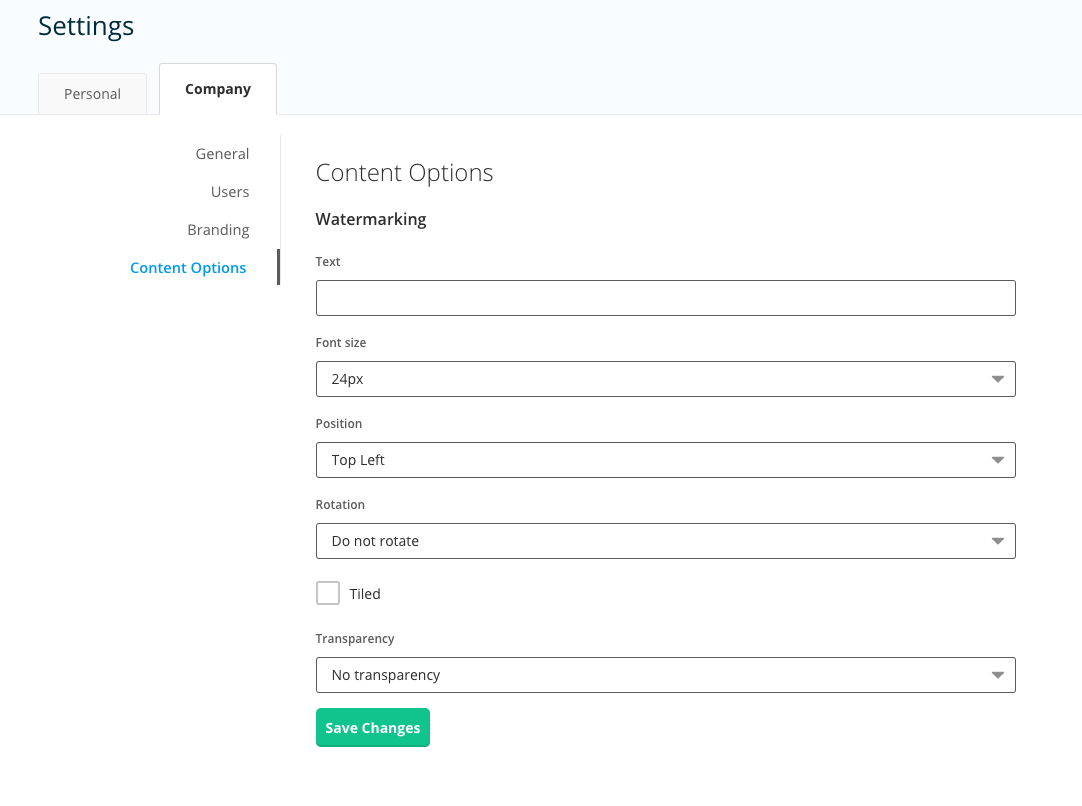 After selecting all the link options and creating a link, the document will take a couple of minutes to generate with the watermark. We recommend previewing all watermarked content before sending them out.
Updating Watermark Settings
Watermark settings cannot be updated after a link is created. Other link options can still be changed after the link has been created.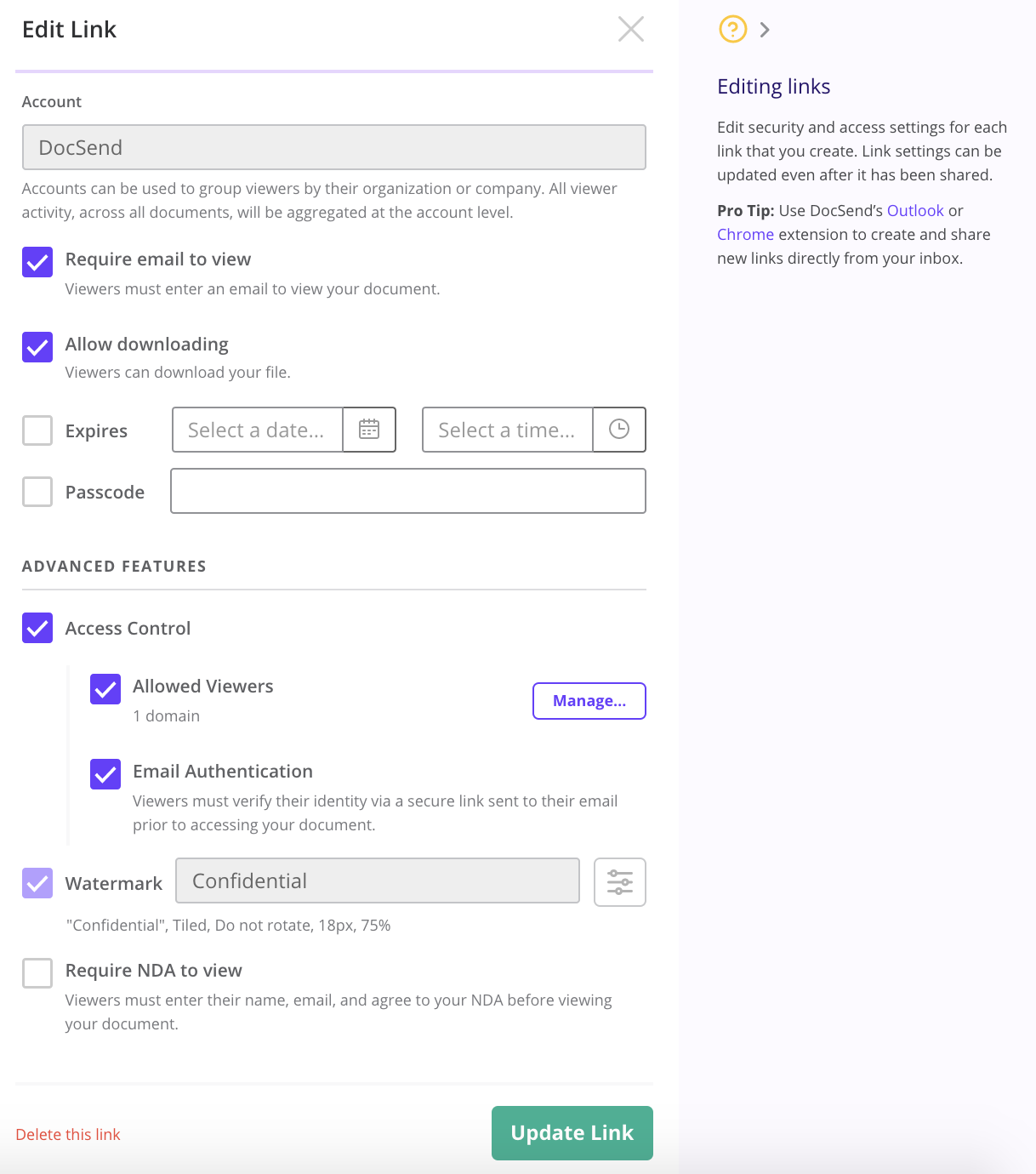 Watermarking in a Space
Users can choose to watermark all documents within a Space when creating the space.
Much like watermarking documents, Space watermark settings cannot be changed once created. A new Space must be created if the watermarking needs to be changed.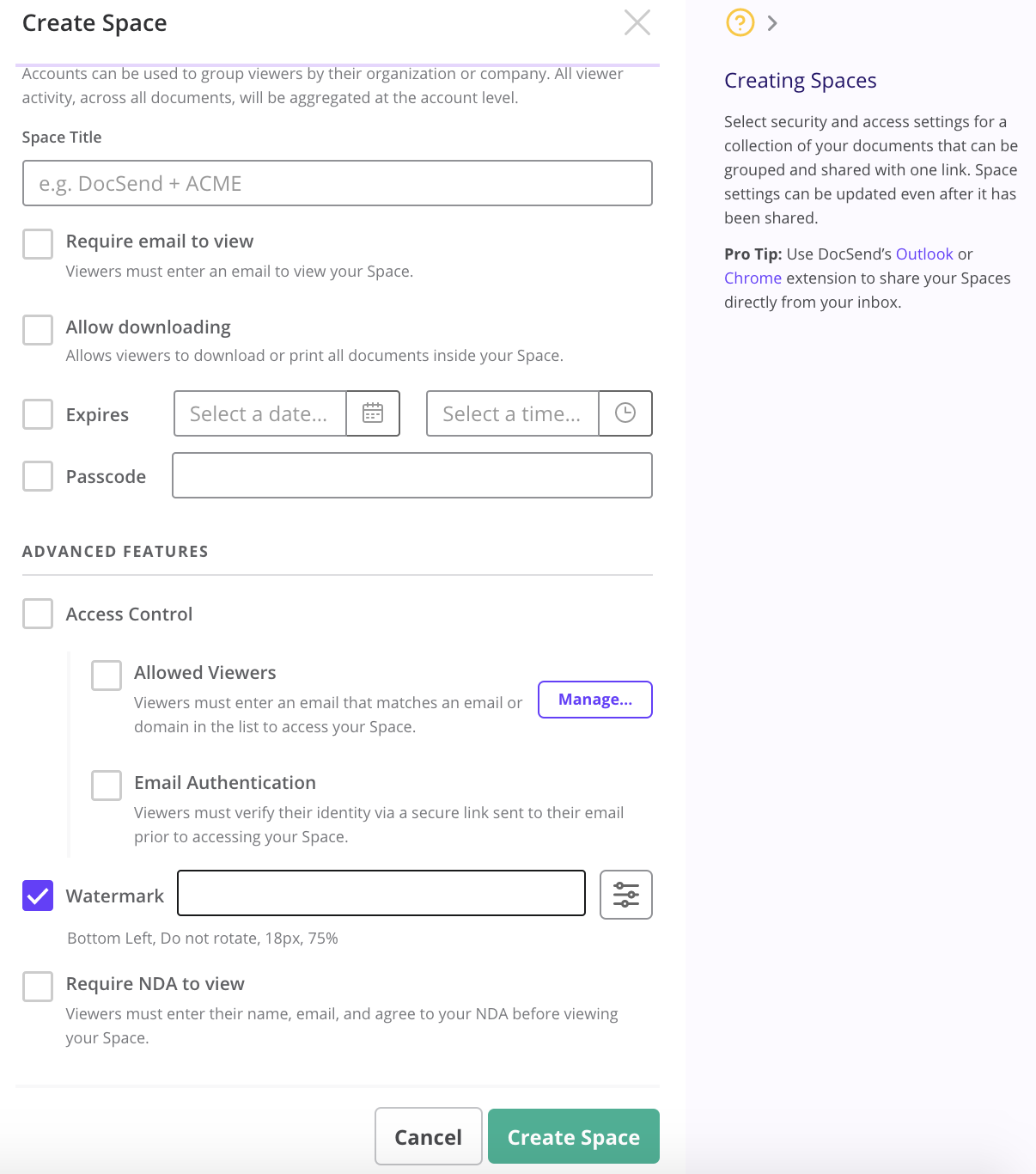 If the watermarking option is selected in the Space options, each document will show the watermark in the thumbnails. URL and download-only content will not be watermarked in a Space.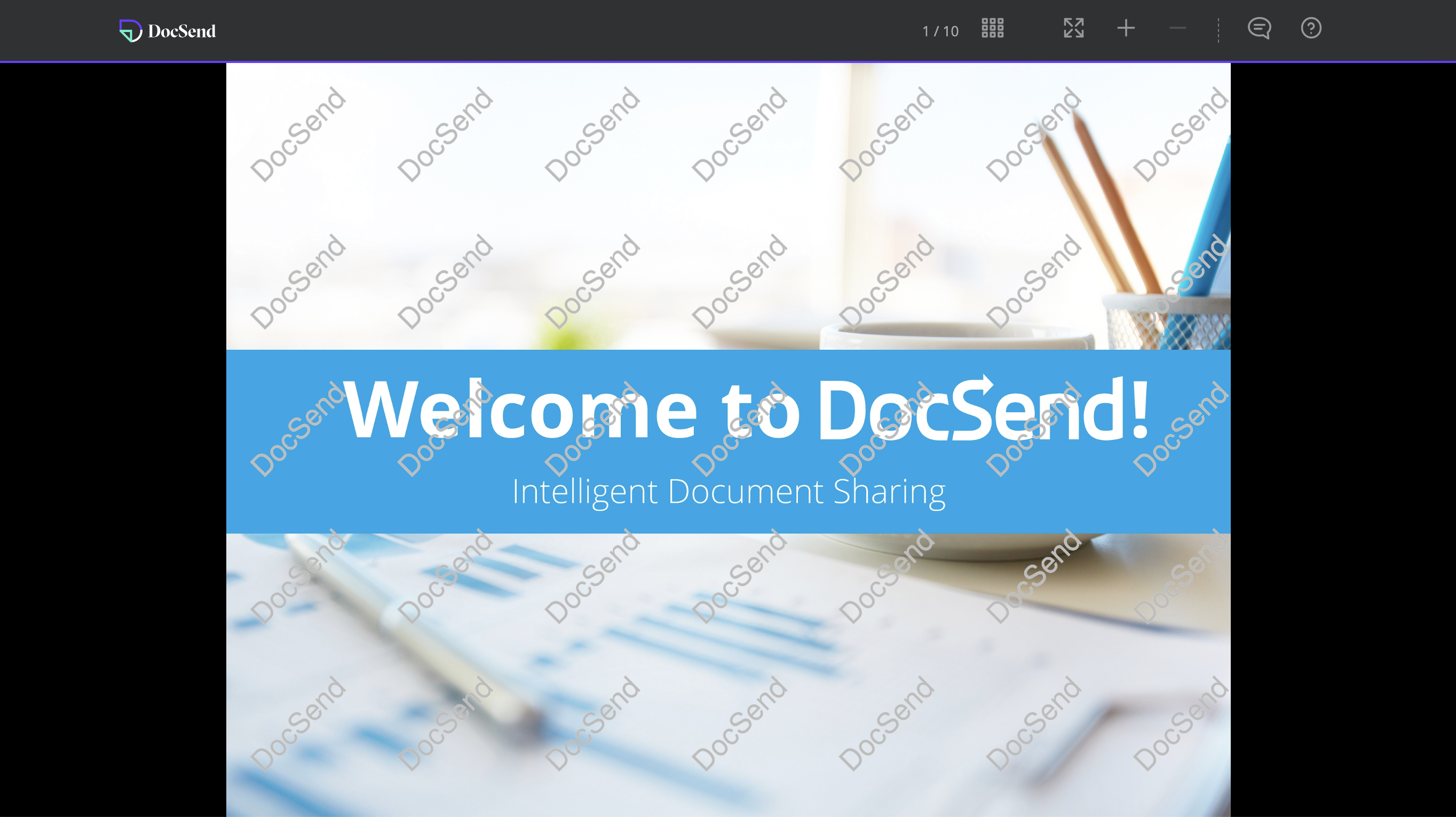 Troubleshooting Watermark Issues
Watermarking a document can occasionally fail. In those instances, both users and visitors will not be able to view and access the watermarked document. DocSend will show an error message in the link and Spaces rows that watermarking has failed.

Note: Files that are encrypted without a password may encode successfully into DocSend but fail watermarking during link creation. To resolve the issue:
Re-upload a non-encrypted file.

Wait a few minutes for the link to be watermarked.

Preview the file and make sure that your document is watermarked to your liking.
If you continue to experience any issues, contact us at support@docsend.com