With linked logins, you can tie multiple DocSend user accounts that you own together and seamlessly toggle between them through your user settings. This help center article will provide a detailed guide on connecting user logins in the webapp and our extensions.
Important: Linking user accounts is permanent and cannot be undone.
How to link user logins:
First, review the company name under the user settings > General. This will be the company name visible when switching between your user accounts.



Under your user settings select Switch Company to begin adding additional user accounts. The company you are actively in will be displayed next to your user profile picture.


Select Link Another Login on the top right to begin connecting another user profile



Link your other DocSend logins by entering an additional email address. You can repeat this process for additional user logins.



Once added, we'll send an email notification so that you can complete the connection.


The email will include the logins being connected and a link to connect them, which expires 1 hour after being sent. You can repeat the process if you are outside of the 1 hour. Select the green Link Logins button to complete the process.




Once successfully linked, your other linked logins will show in the Switch company section of your user settings and you'll be able to easily switch between user profiles.



Please note: Switching companies will require you to log in to that email account (similar to switching over to another Google account).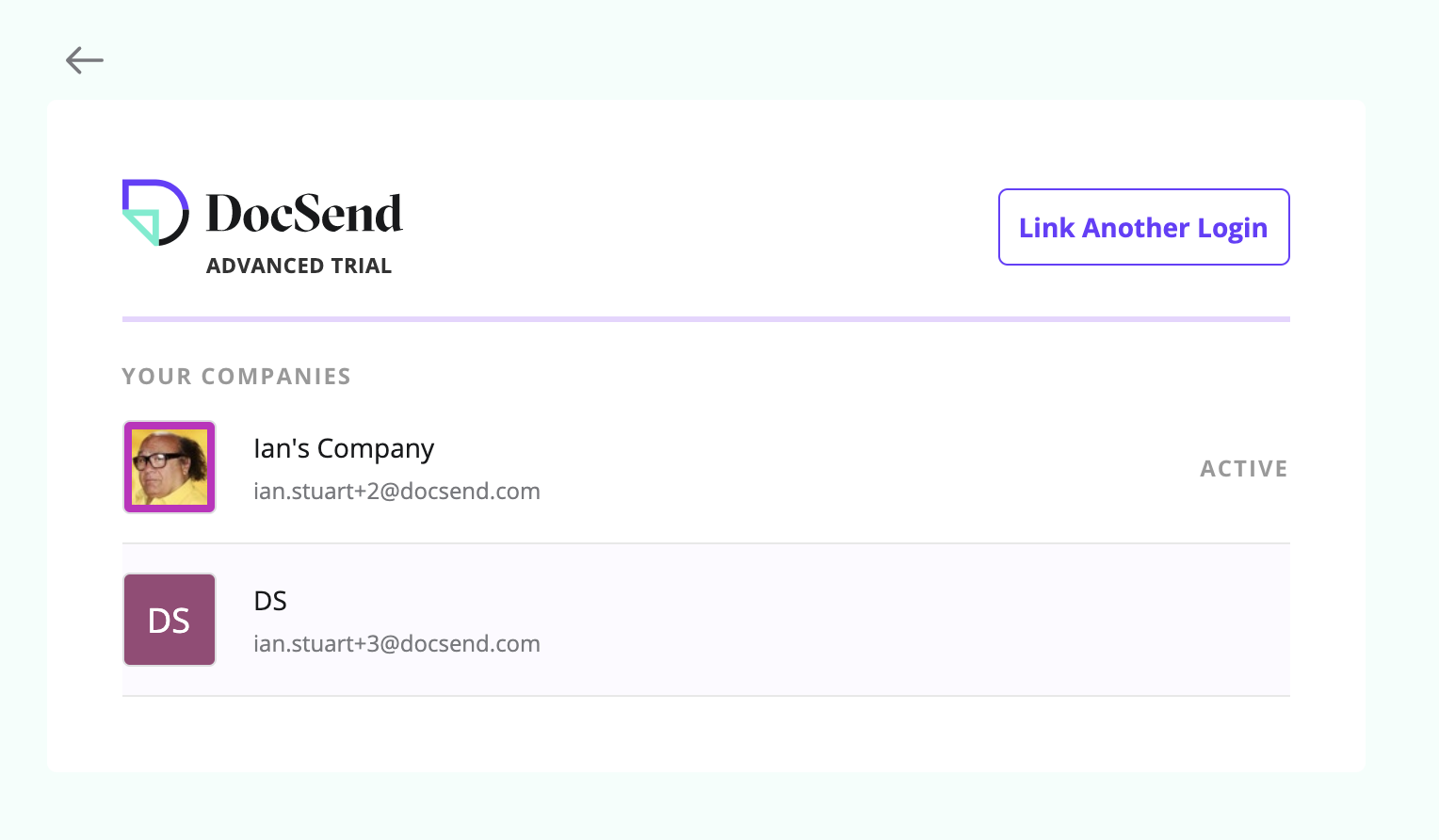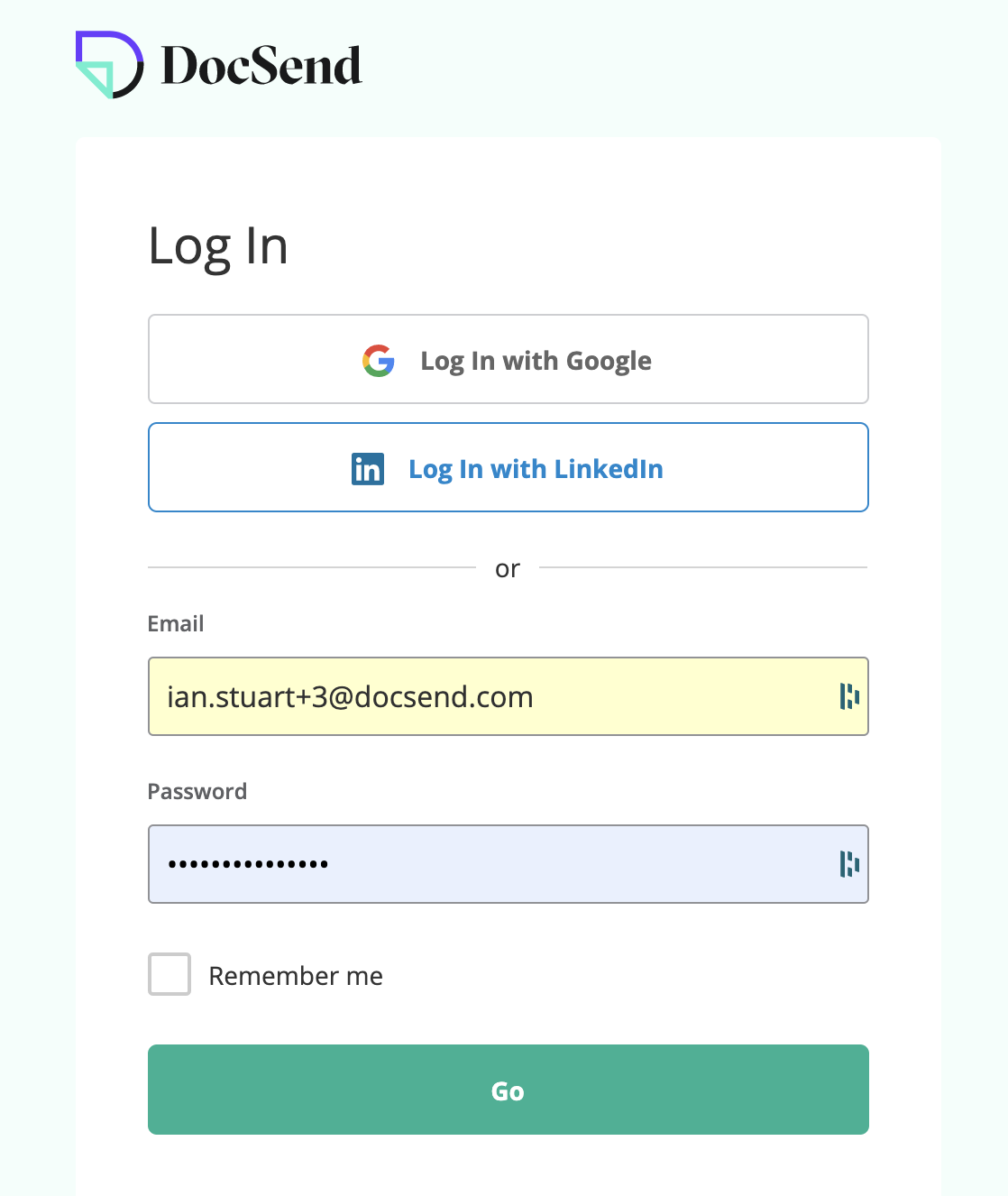 Switching Linked logins through extensions

In Gmail, users can switch between profiles by selecting the Switch option on the top right of the extension. To learn more about installing the Gmail plugin, check out our help center article on Installing the Gmail/Chrome plugin.



In Outlook, you can switch between user profiles by selecting Switch under the user settings. To learn more about installing the Outlook plugin, check out our help center on Installing Outlook.