All of your documents are just a click away with the Outlook Add-in, which allows you to create DocSend links right when you're composing an email.
The add-in supports Outlook 2013 or later, Outlook 2016 for Mac, and Outlook on the Web. Click here to download it.
Once you download, restart your Outlook and begin composing a new email. You should see the DocSend button ready to go in the top right corner of your message.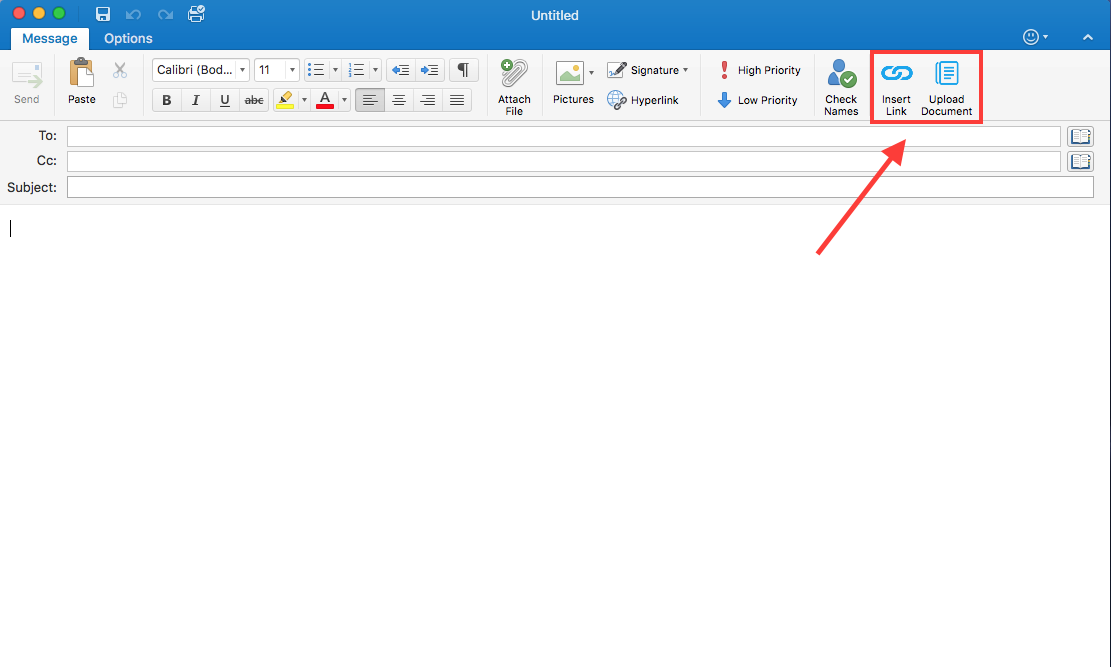 The first time you use the DocSend for Outlook add-in you will be prompted to log in to your DocSend account, but after that you'll be ready to go!