Overview
If you're an Outlook user, you can download DocSend's Outlook add-in to streamline your document-sharing workflow. The add-in enables you to upload content and create DocSend links directly from your Outlook client. It's free, easy to install, and available on all plans. Talk about a seamless experience!
Add-in Requirements
To leverage Outlook add-ins, you need Office365 and one of the following versions of Outlook:
Outlook 2013

Outlook 2016

Outlook Web
For more information, check out Microsoft's Requirements for running Office Add-ins
Important: The add-in is currently only available on desktop devices.
Install the Add-in
Installing the add-in is quick; it only takes a few steps!
Open

DocSend for Outlook

in Microsoft's AppSource store.

Click

Get it now

. If prompted, sign in to your Microsoft account.

Check the box to agree to the terms of use and click

Continue

.

At this point, you'll be redirected to Outlook to add the add-in.

Click

Add

.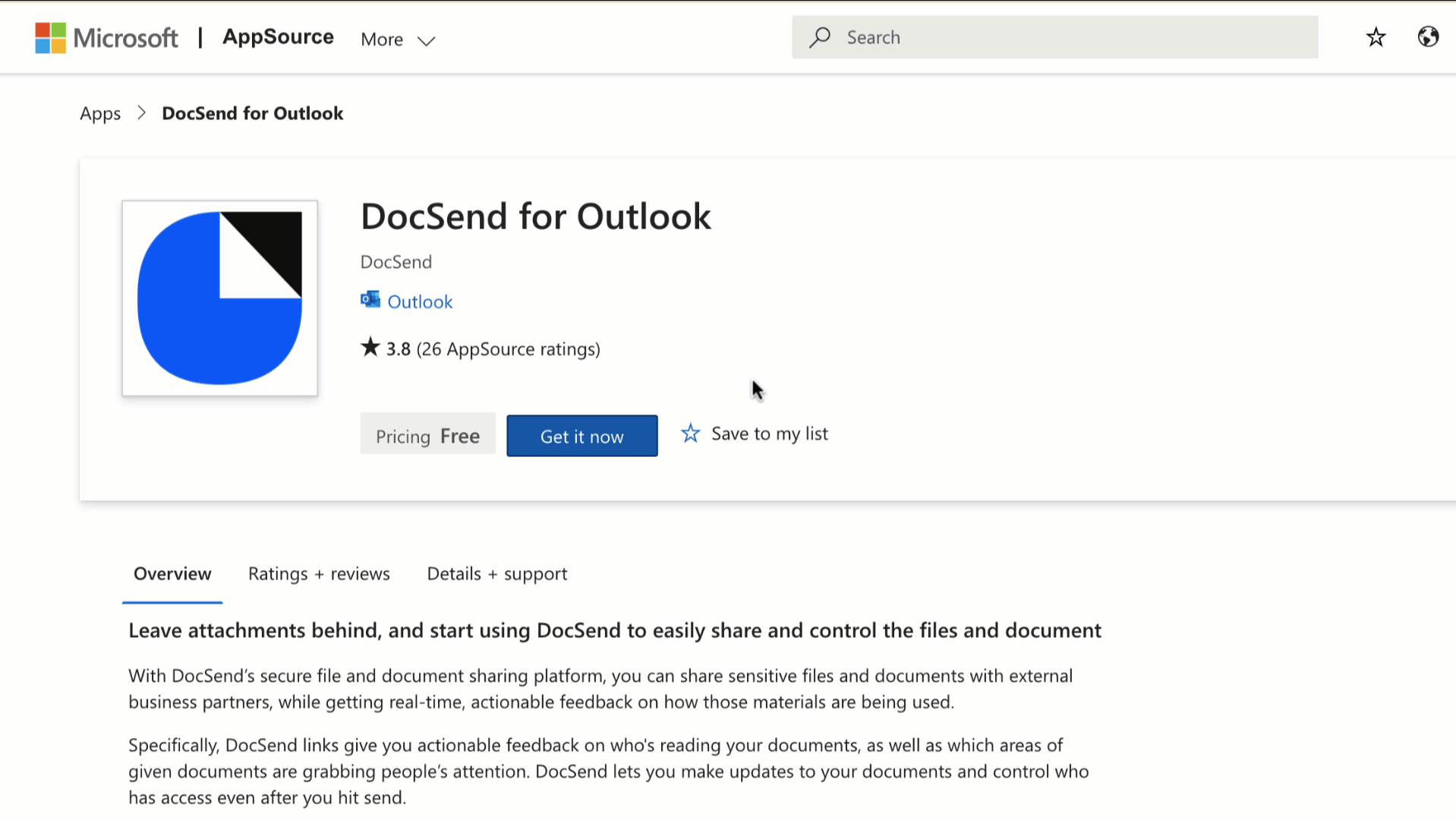 Now, you should see the DocSend logo or Insert Link button in the toolbar when composing a new email.
Uninstall the Add-in
If you need to uninstall the add-in, the steps are just as simple.
Open Outlook and click

Get Add-ins

.

On the Office Add-ins page, click

My add-ins

.

Find the DocSend add-in and click the "more options" icon.

Click

Remove

.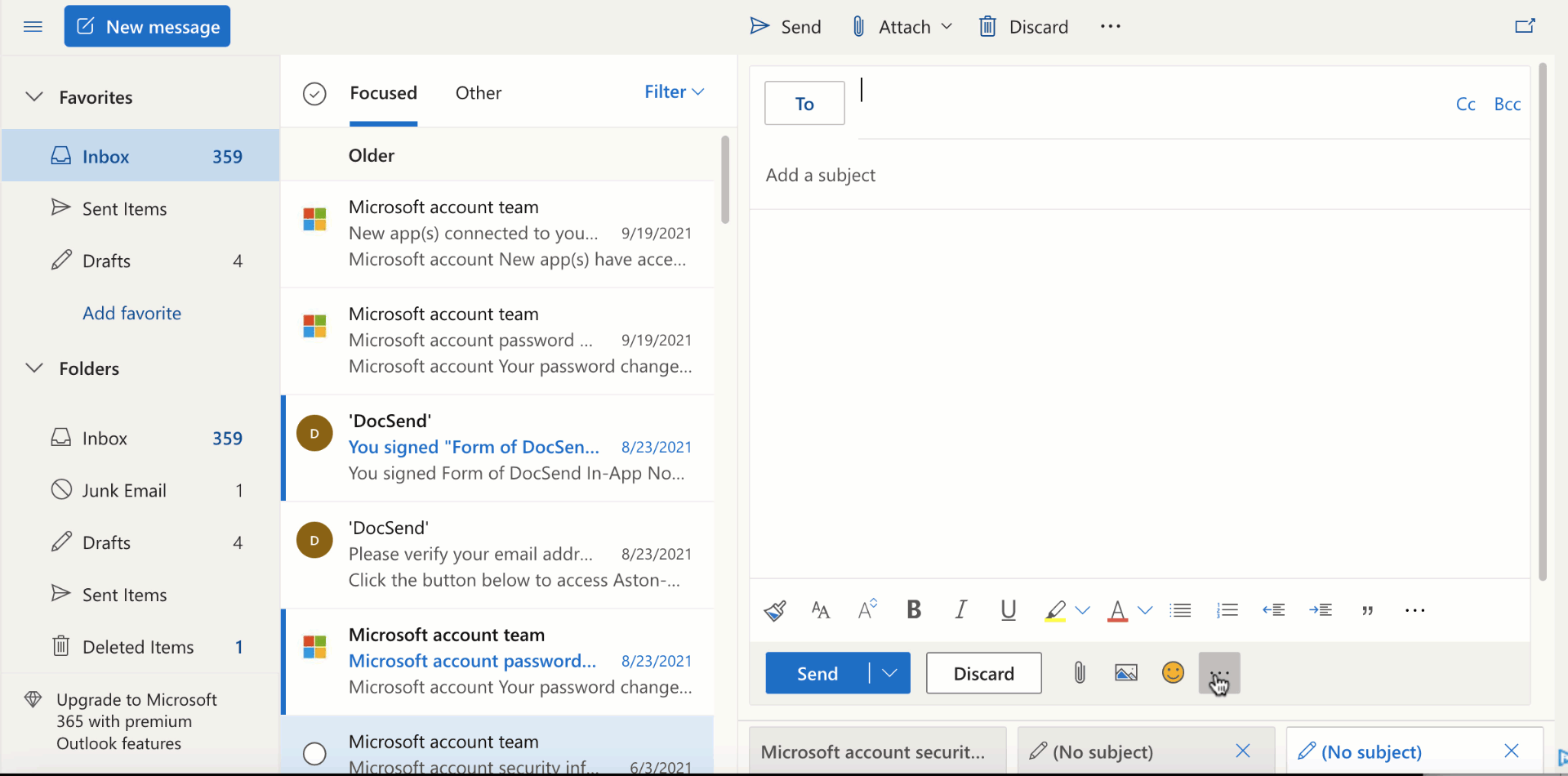 It's as easy as that!
Related Reading
–--
Still need help? Reach out to support@docsend.com!