DocSend for Outlook
Users can download DocSend's Outlook add-in for a seamless experience, without ever having to leave your Outlook client. Downloading the add-in helps users create a more efficient workflow, saving you time and clicks when sharing content. The add-in is free, easy to install, and available on all plans.

Here's a video on downloading the Outlook add-in:


Requirements & Supported versions
Users must be running on Office365 and must have one of the following versions (Outlook 2013, 2016, Outlook Web) to install the add-in. To learn more, see Requirements for running Office Add-ins. Important to note: the add-in is currently unavailable for mobile and iPad applications.
Steps to Install

Visit the Microsoft Appsource store to Install the Add-in: DocSend for Outlook.


Login and connect DocSend to Outlook. Restart your Outlook and compose a new email to choose either DocSend icons below to see the DocSend login screen.




Manage and Share DocSend Content from the Outlook Add-in

Steps to Uninstall Outlook Add-in:

1. Click Get Add-ins from the Outlook home bar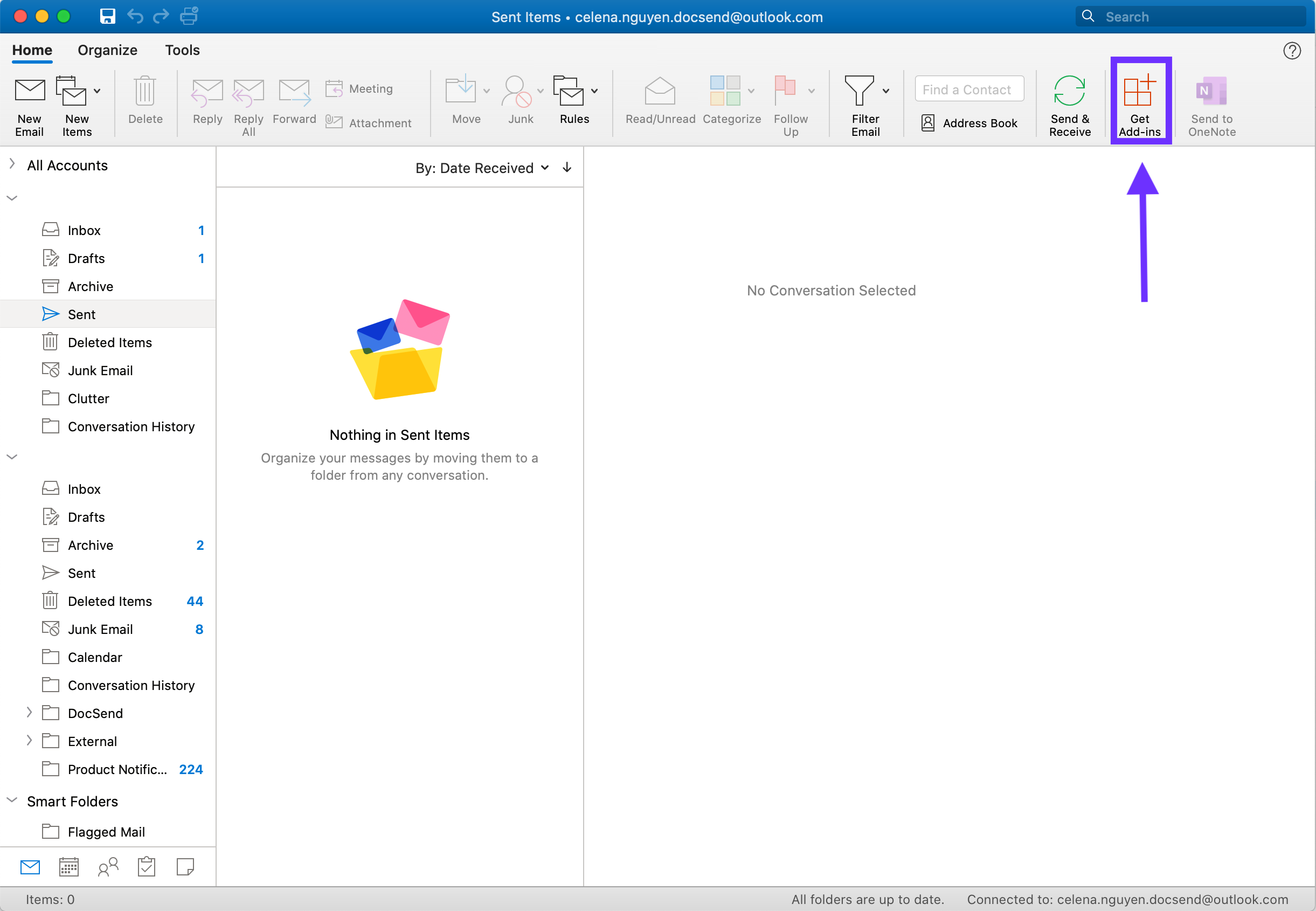 2. Click My Add-ins
3. Click on "More" option (...)
4. Select Remove.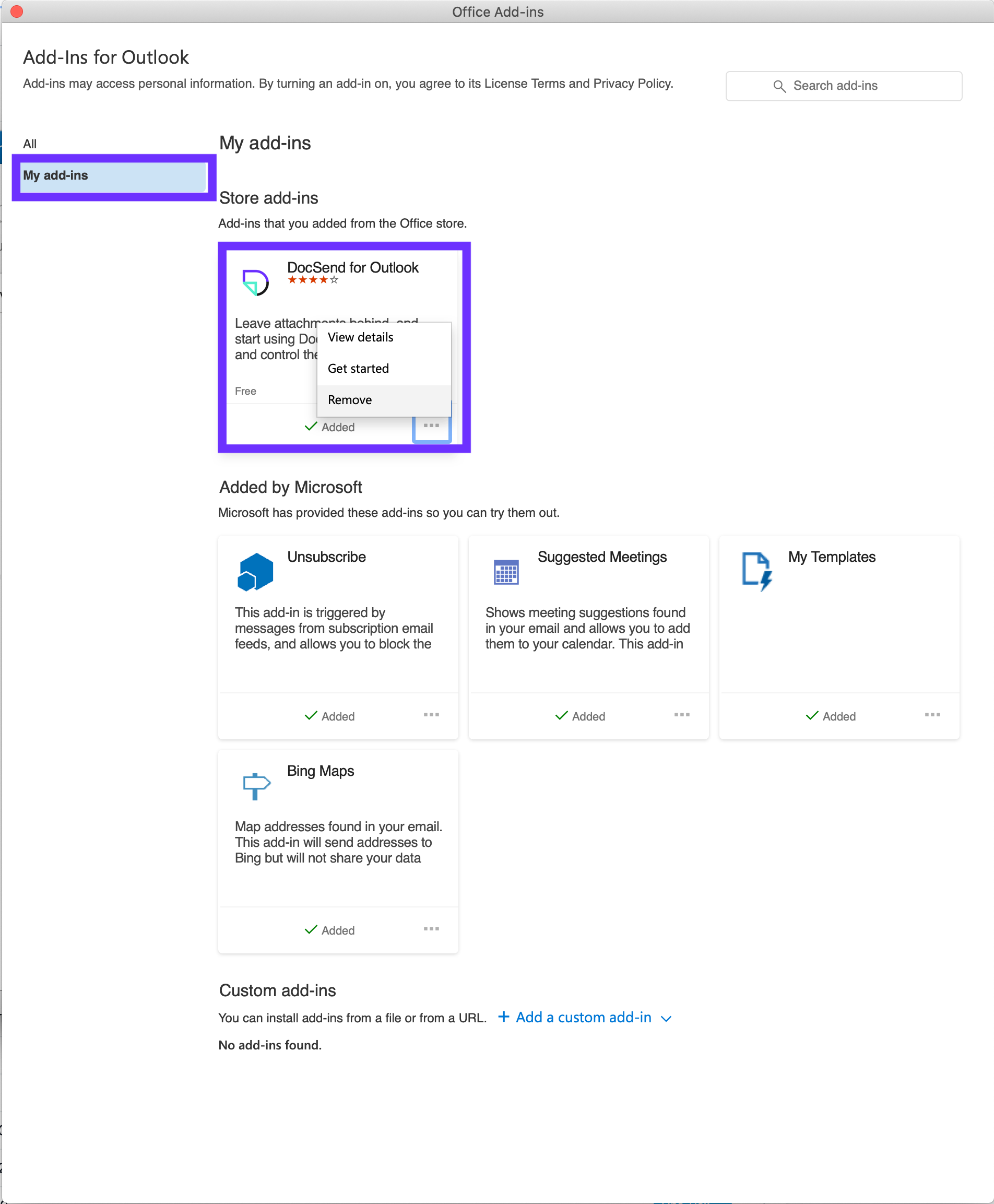 Check out our other articles on: