Overview
DocSend gives you the option to display a Contact Card within the Docsend document viewer so that your visitors can reach out and connect!
Skipping Ahead
Configure your Contact Card
To enable the DocSend Contact Card, go to your Contact Card settings and click Show Contact Card. You can choose to display your picture, tagline, email, phone number, and LinkedIn profile. To disable any of these options and the card itself, simply uncheck the box!
Update Contact Card Information
The contact options are mapped to the information configured in your Personal Account Settings. You can update any of the fields on your contact card from this page.
Viewer Experience
Your visitor can access your Contact Card from the document viewer by clicking the image icon.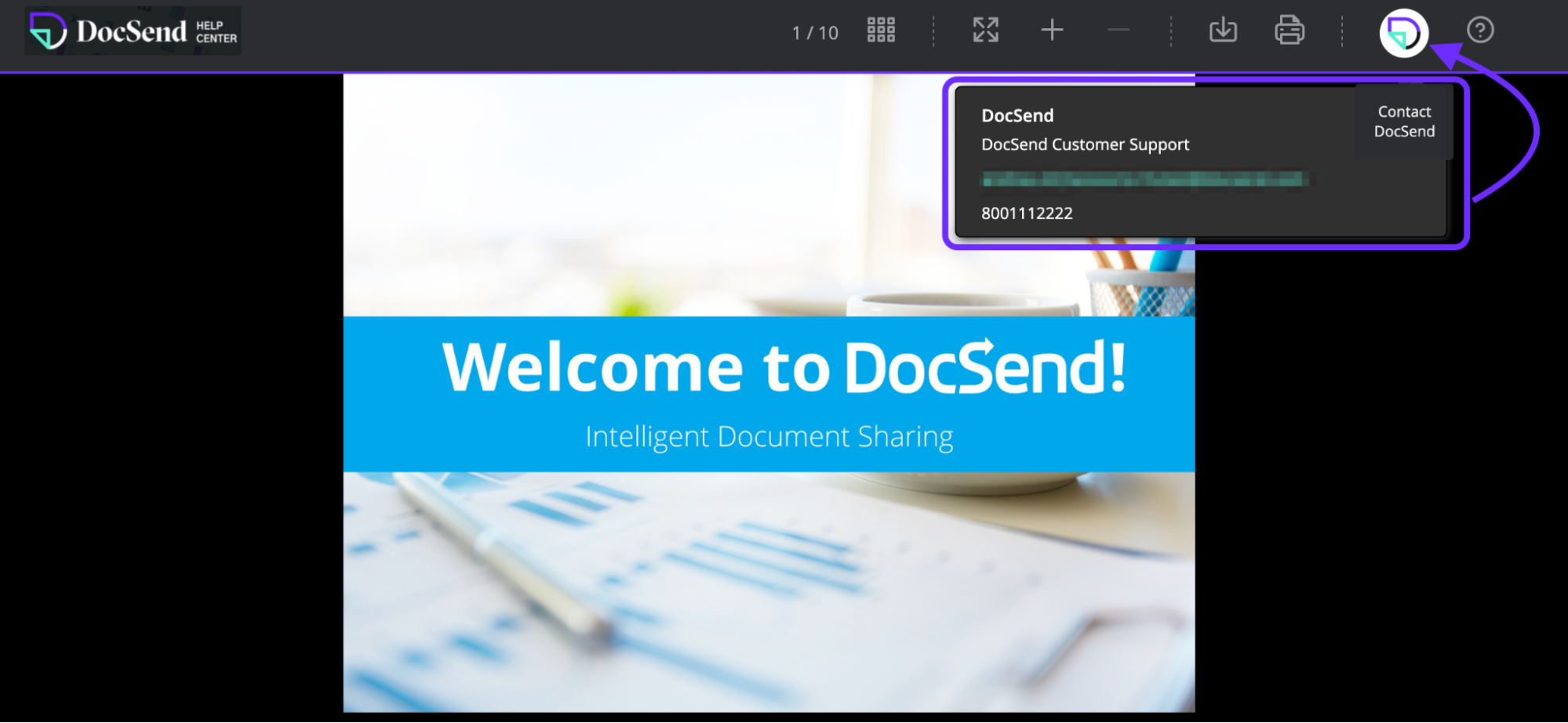 Note: When the Viewer Feedback form is enabled, your visitors will see a textbox to submit direct feedback along with your contact card. When your contact card is disabled, the viewer will only see the feedback form.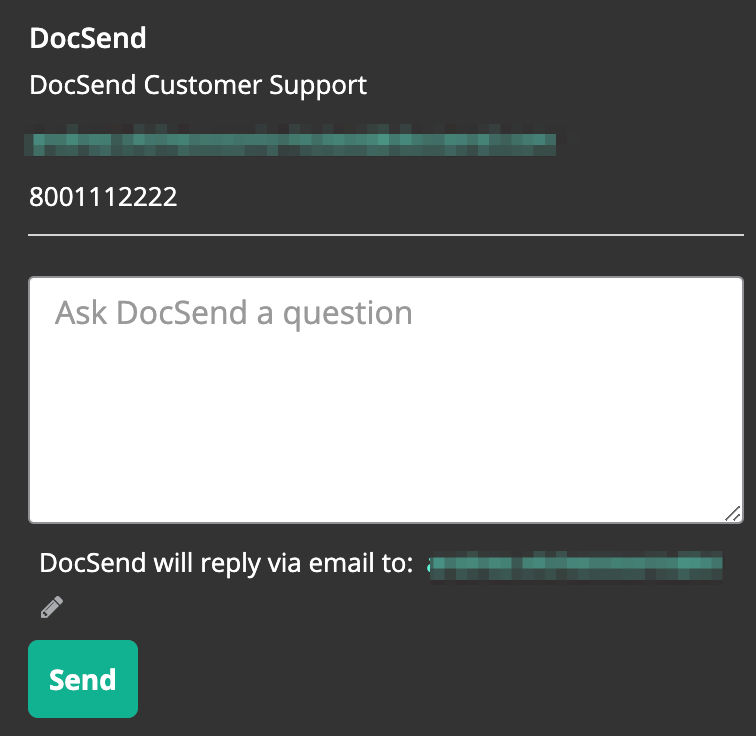 Related Reading
---
Still need help? Reach out to support@docsend.com!