The Gmail Plugin for Chrome allows you to access DocSend efficiently and quickly - without manually creating, copying, and pasting new links from docsend.com.
Click here to download the Gmail Plugin for Chrome.
Once you download the extension, refresh the Chrome browser tab.
If you are using Gmail, start composing a new email. The
 icon will appear within your compose window.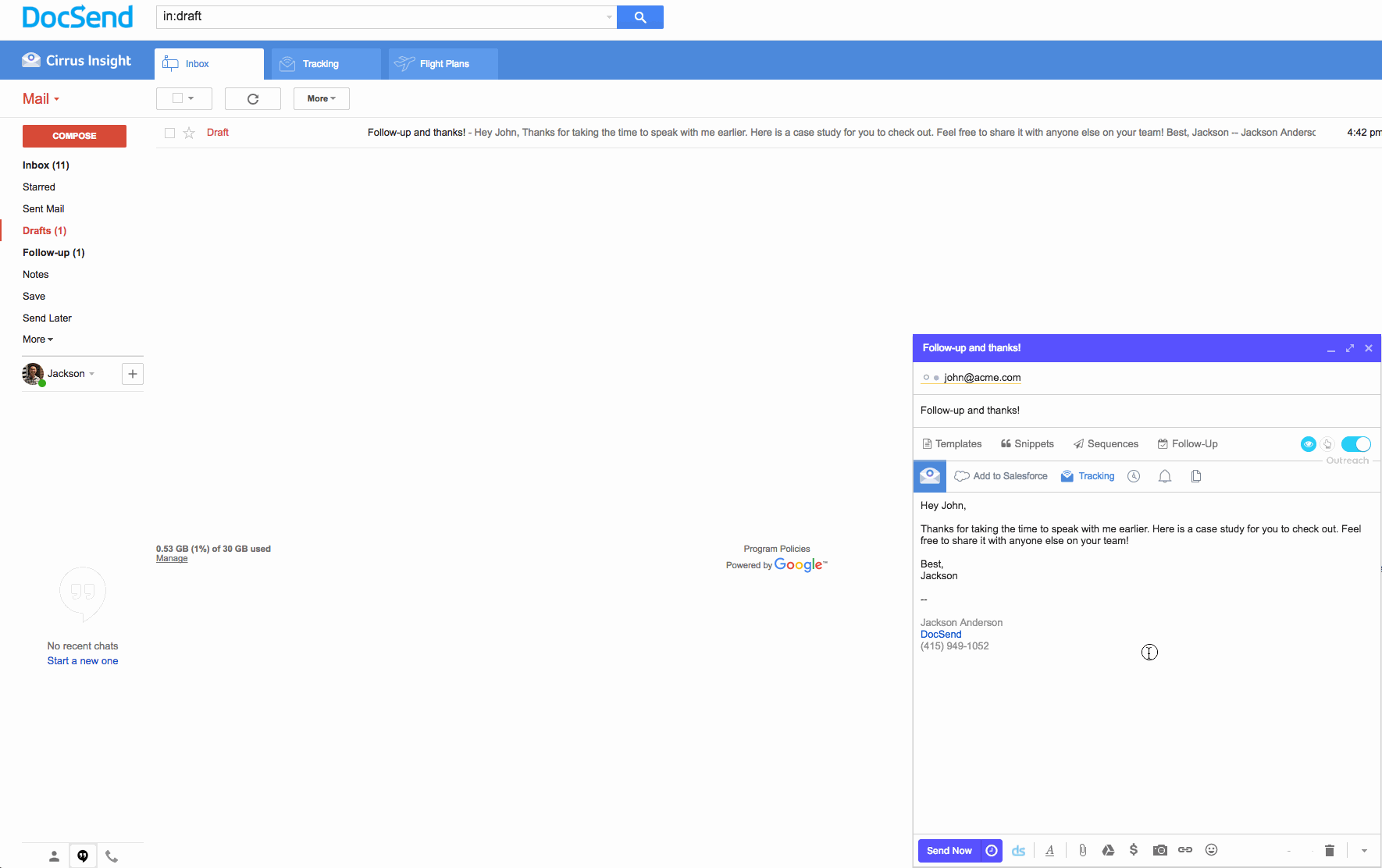 For any other messaging channel, you can use the 
 icon from the top-right of your Chrome browser.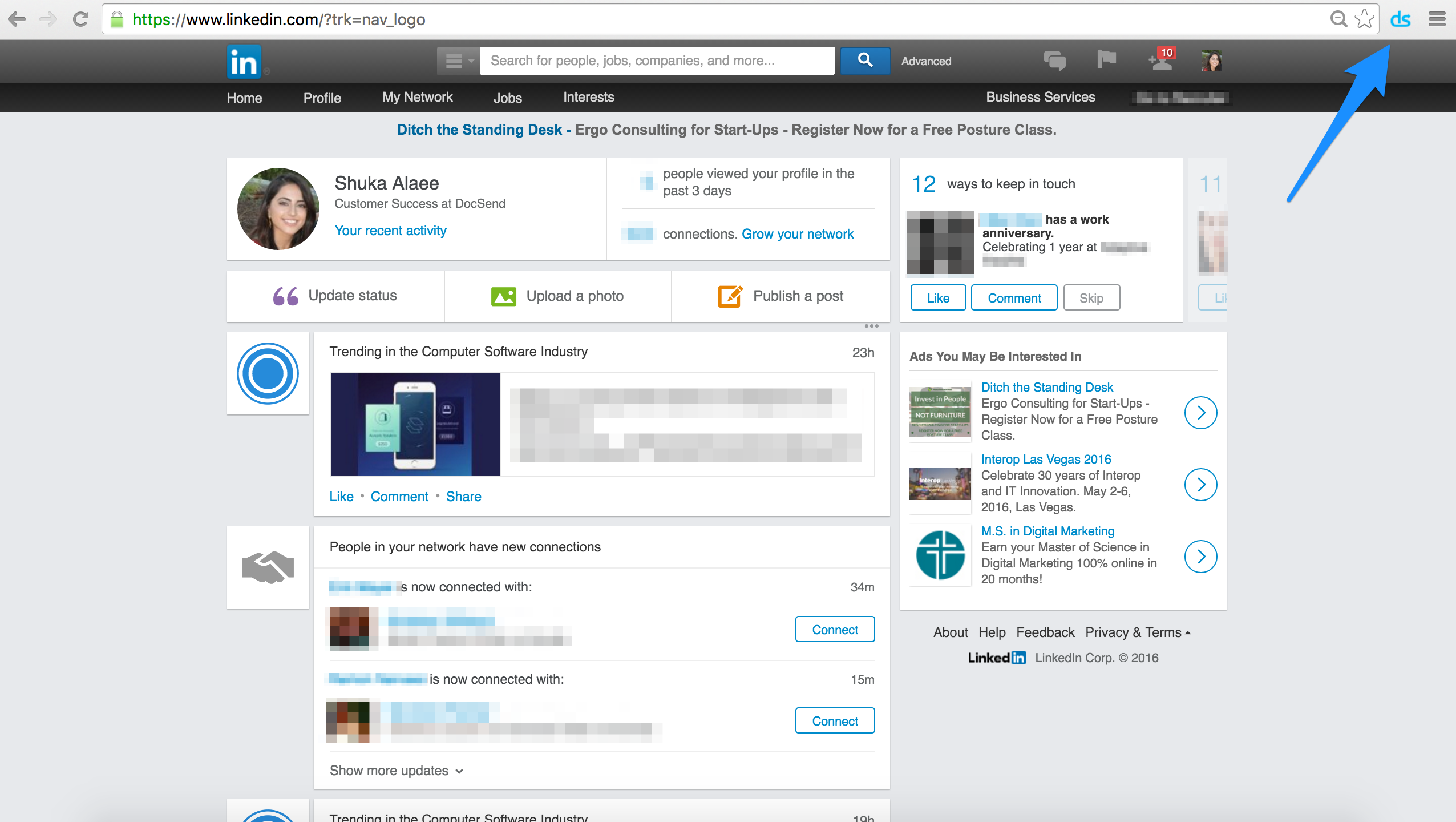 For more information on DocSend's Chrome extension, check out our Help Center section here.