Keeping content
DocSend users have the ability to enable downloading and printing content anytime from the document viewer. This is controlled on a link-by-link basis and can be changed even after a link has been created and shared.
Users can update the option to allow downloading when accessing the link settings toggle (

).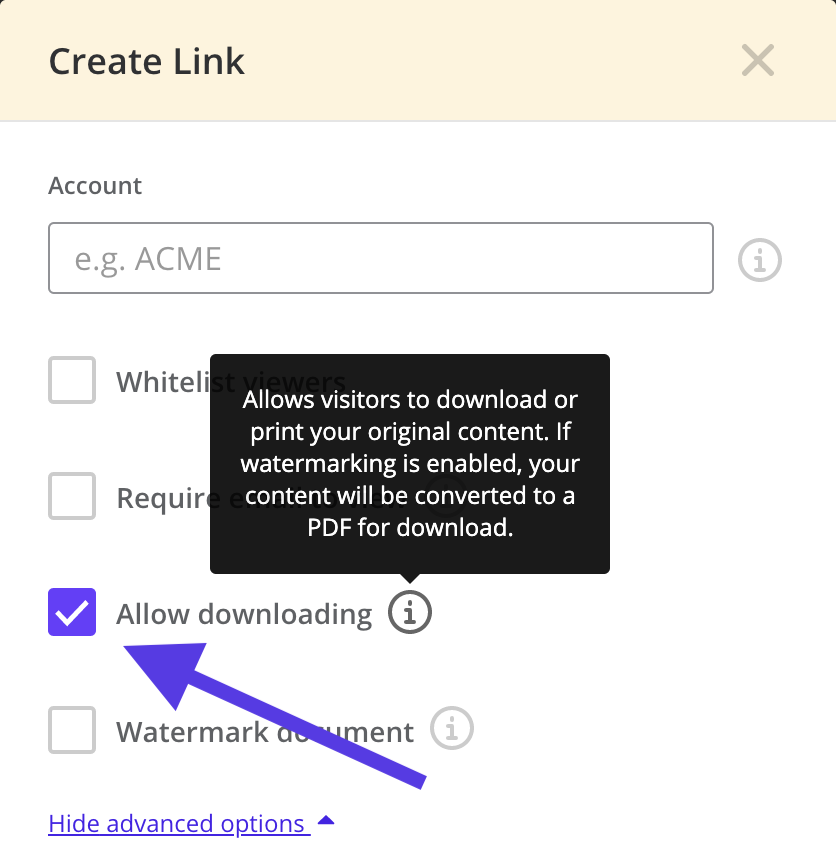 Note: There is not a way to make a document automatically download-only.
In DocSend
You will know if visitors downloaded your document by viewing the recent activity or performance section, denoted by a blue download icon.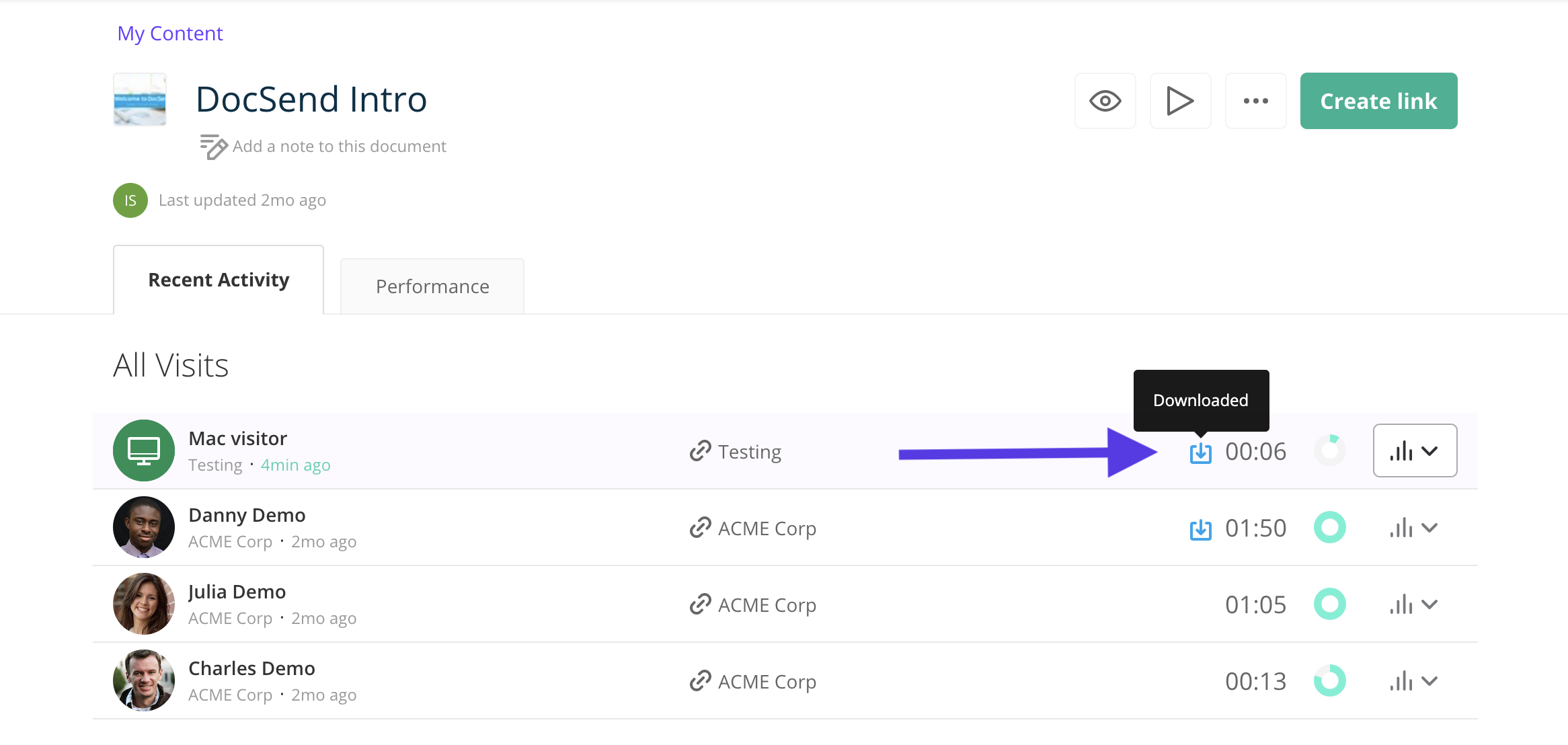 Visitor's end
If you are viewing a document, and downloading has been enabled, you will see a "download" icon in the upper-right of the document viewer:

When downloading: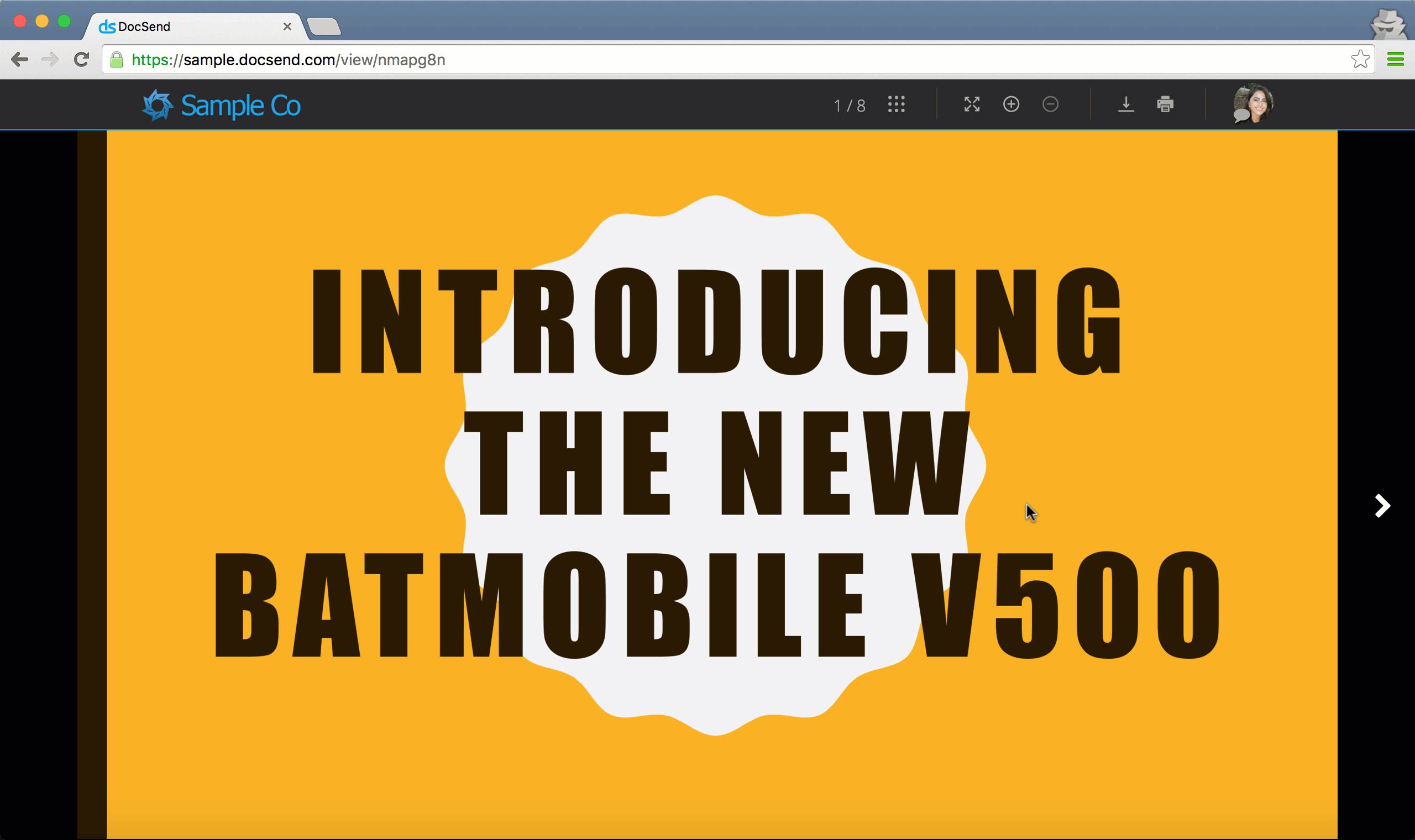 When printing: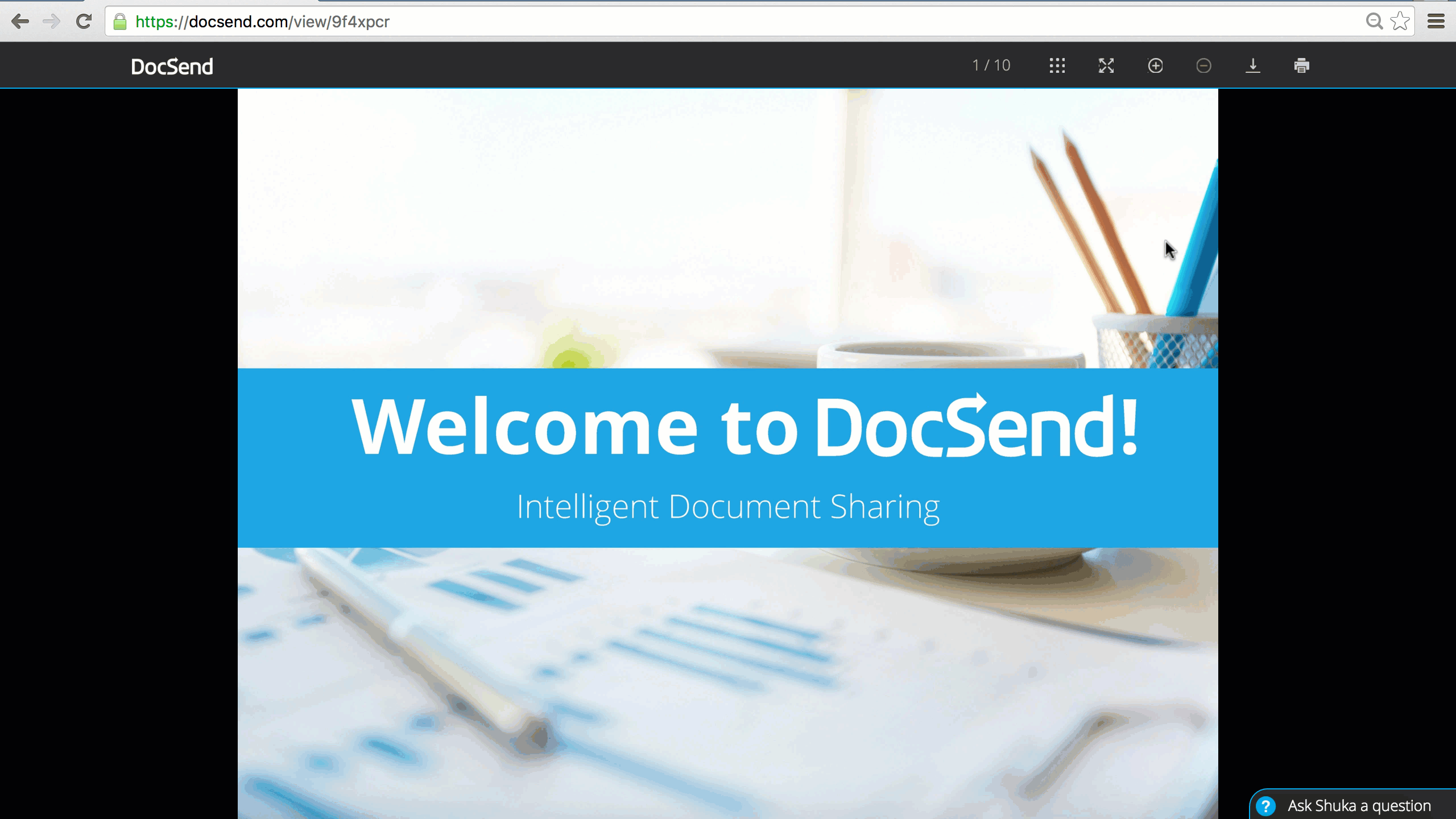 If downloading is not enabled for the link you're viewing, the "download" icon will be missing.
Downloading Documents from your Account as a User
Interested in downloading your own document from DocSend? You are welcome to do so by visiting the document's page from the Content tab.
Steps to Download:
1. Go to your Content tab
2. Select the document you wish to download
3. Once on the document page, click on "..." to the left of the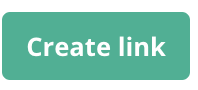 button and select "Download" from the dropdown menu.