Sub-teams enables Enterprise Admins and Owners to organize users into teams and assign visibility and permission rules to those teams. This means an Admin or Owner can set a specific folder(s) to only be visible and accessible to a select group of users.

To do this, head to your Settings page from your profile icon on the top-right. Select your Company tab and then find Teams.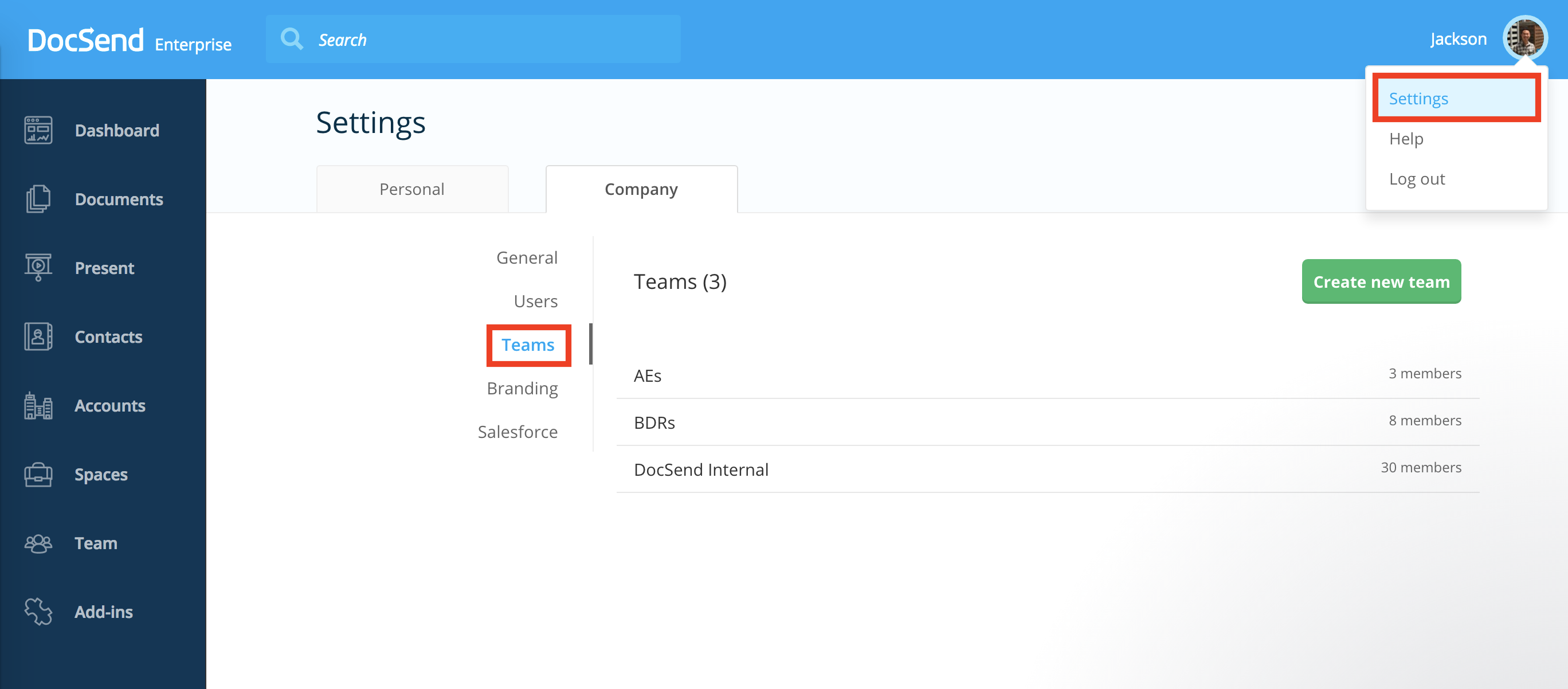 Here you will be able to create and manage your teams. A team is a group of users that you can set permissions for. (Note: Every Enterprise account will have one team by default; this team can be modified)
To create a new team, click the green "Create new team" button on the top-right. After entering a team name, you will be able to add team members to this team! (Note: Creating a team will automatically create a team folder for that team)

A team can be managed by clicking on the team's name. Clicking into a team will allow you to add or remove users, as well as change the team's name. (Note: Team members can be placed in multiple teams).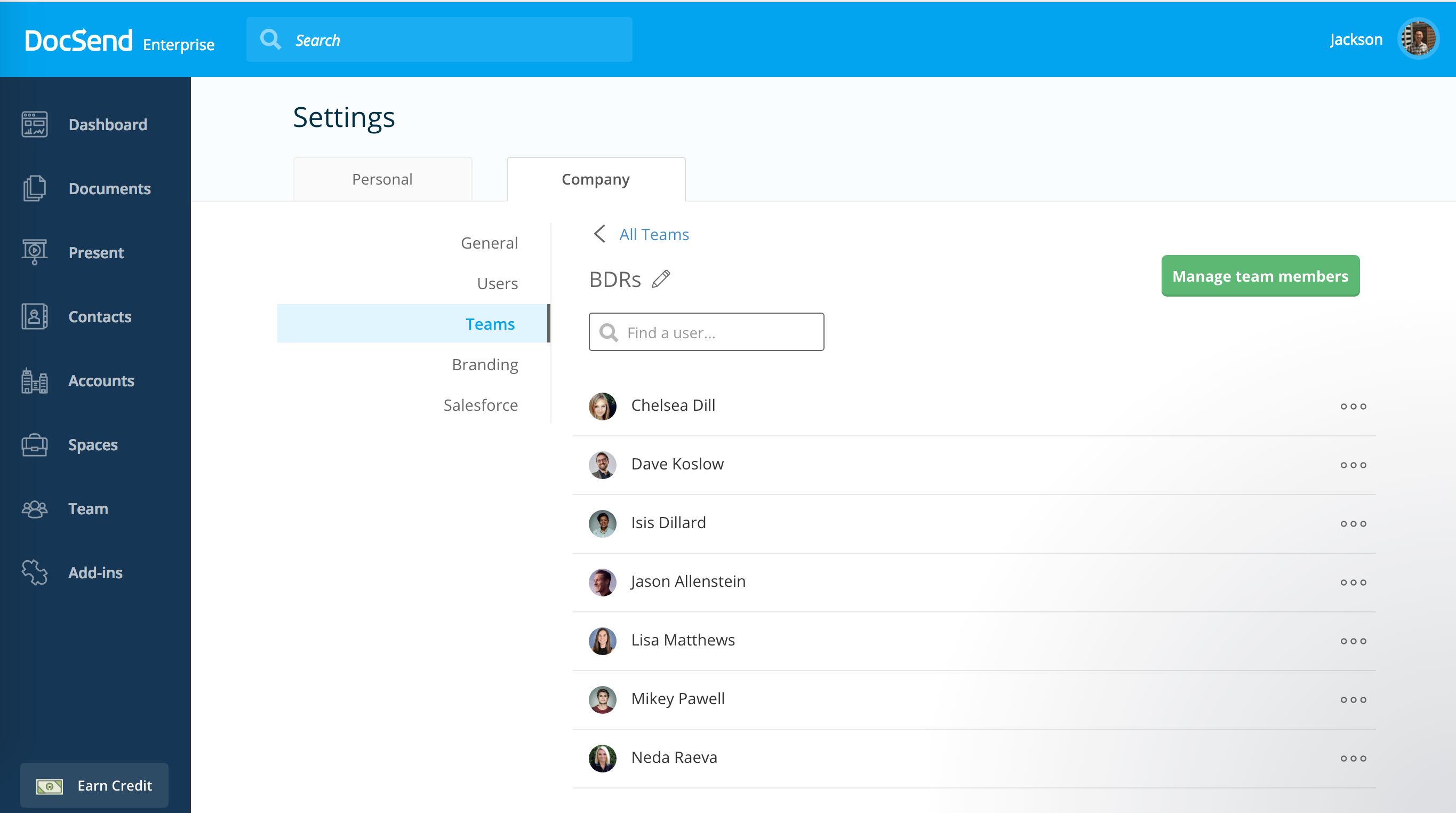 From the Documents tab on the left menu, you will be able to see which Team Folders are being shared with multiple teams by looking for the folder with the "shared

 icon". If you click on a shared folder, you will see which teams the folder is shared with on the top-right.

Note: Only the team who owns the shared folder will have the ability to manage the folder. This includes uploading, removing, and updating documents, as well as dragging the folder into a different folder and adding/removing Teams who can access that folder. Teams the folder is shared with will only be able to view and create links from that folder.
Be aware as well that removing a user from a team, removing a team from a folder, or deleting a shared folder will delete any active links created by those users within a shared folder.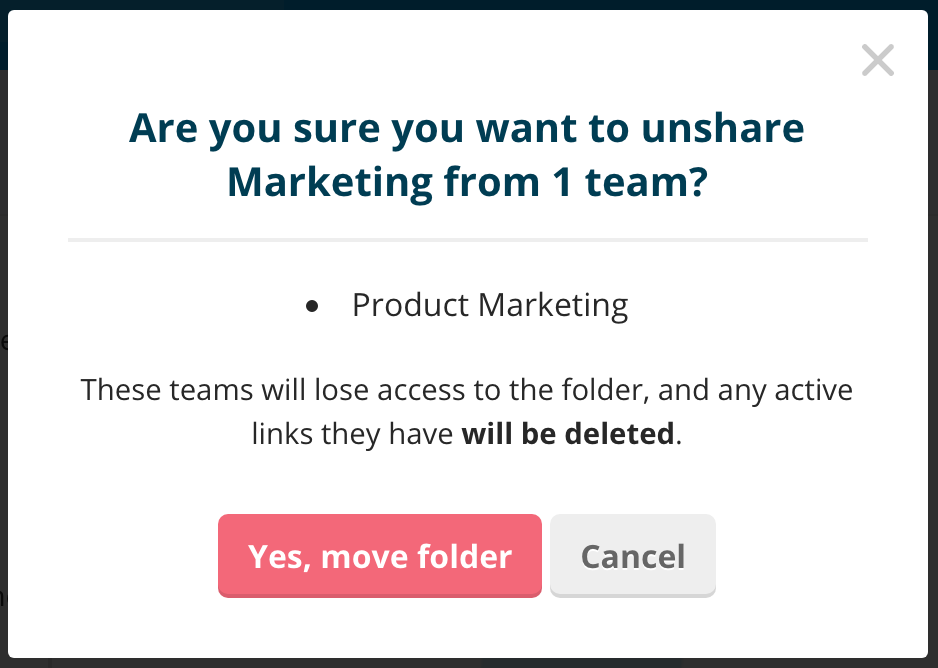 Finally, whenever you add a new user you will be prompted to pick which team(s) that user should be associated with. Remember, you can add a user to as many teams as you'd like!