What are Sub-teams?
Sub-teams allow for Enterprise Admins and Owners to quickly organize and direct access to content that is most relevant to each specific team. Additionally, Subteams allow for you to keep information, which may be sensitive, only to those who should have access to view it.


How to create and manage your Sub-teams
An Admin or Owner can manage sub-teams either on the Team tab or the Teams settings page. From here, you can create a new Team from the top-right green button or by managing an existing Team.

Note: The team name will be the company name by default and can be edited.
Sub-Team Settings
Each team has settings allowing you to:
Edit the Team's name

Search for members of that Sub-team

Manage your users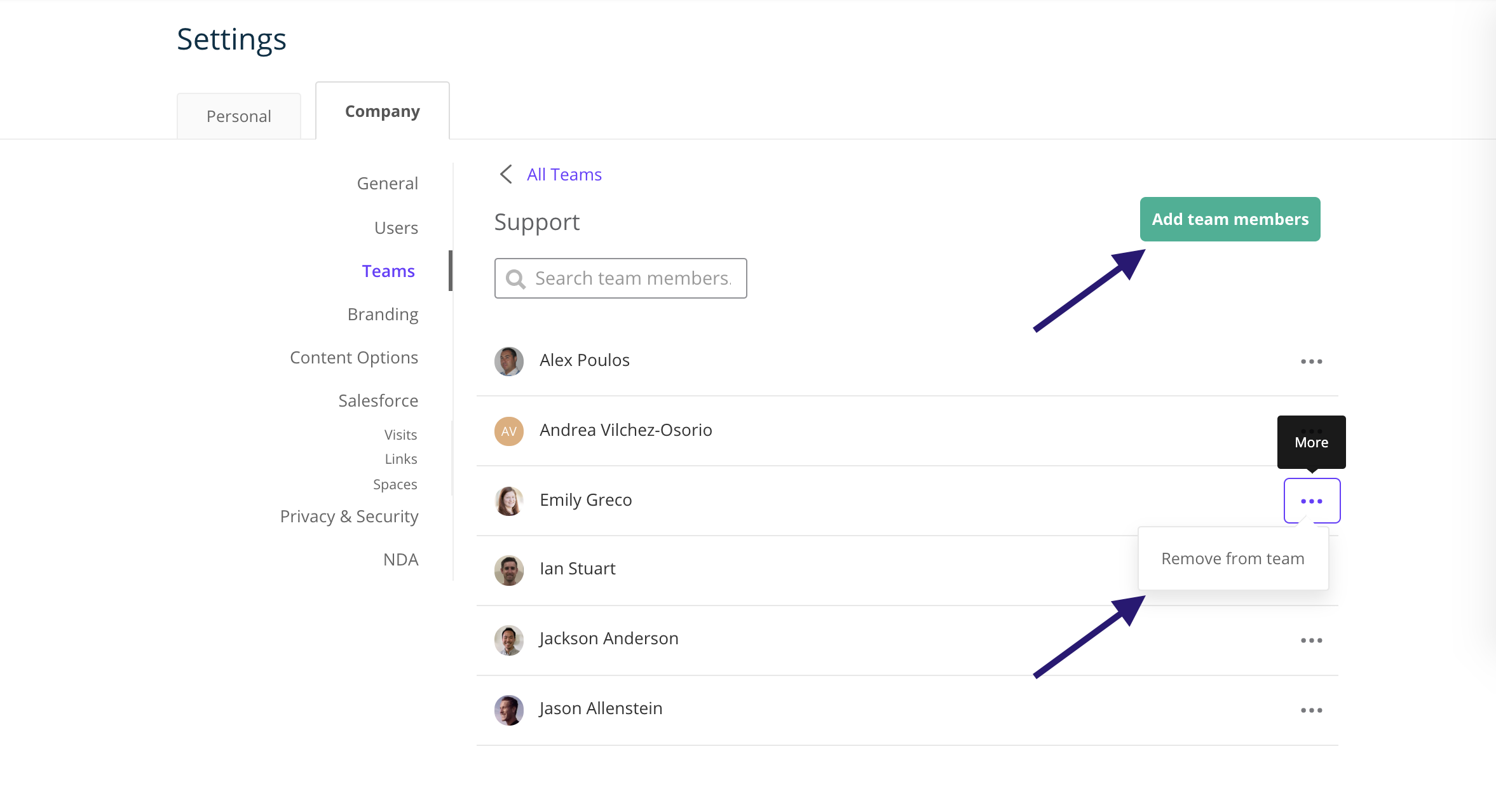 Managing Users on a Sub-Team
The owner or admin of an account can also edit which team the user is by going to the user settings. Editing the user's team settings will immediately give or remove access to folders specific to those teams.

Steps to manage your users
Select the more options menu located on the right

.

Select all the applicable teams that the user should be on.

Select Update Team member.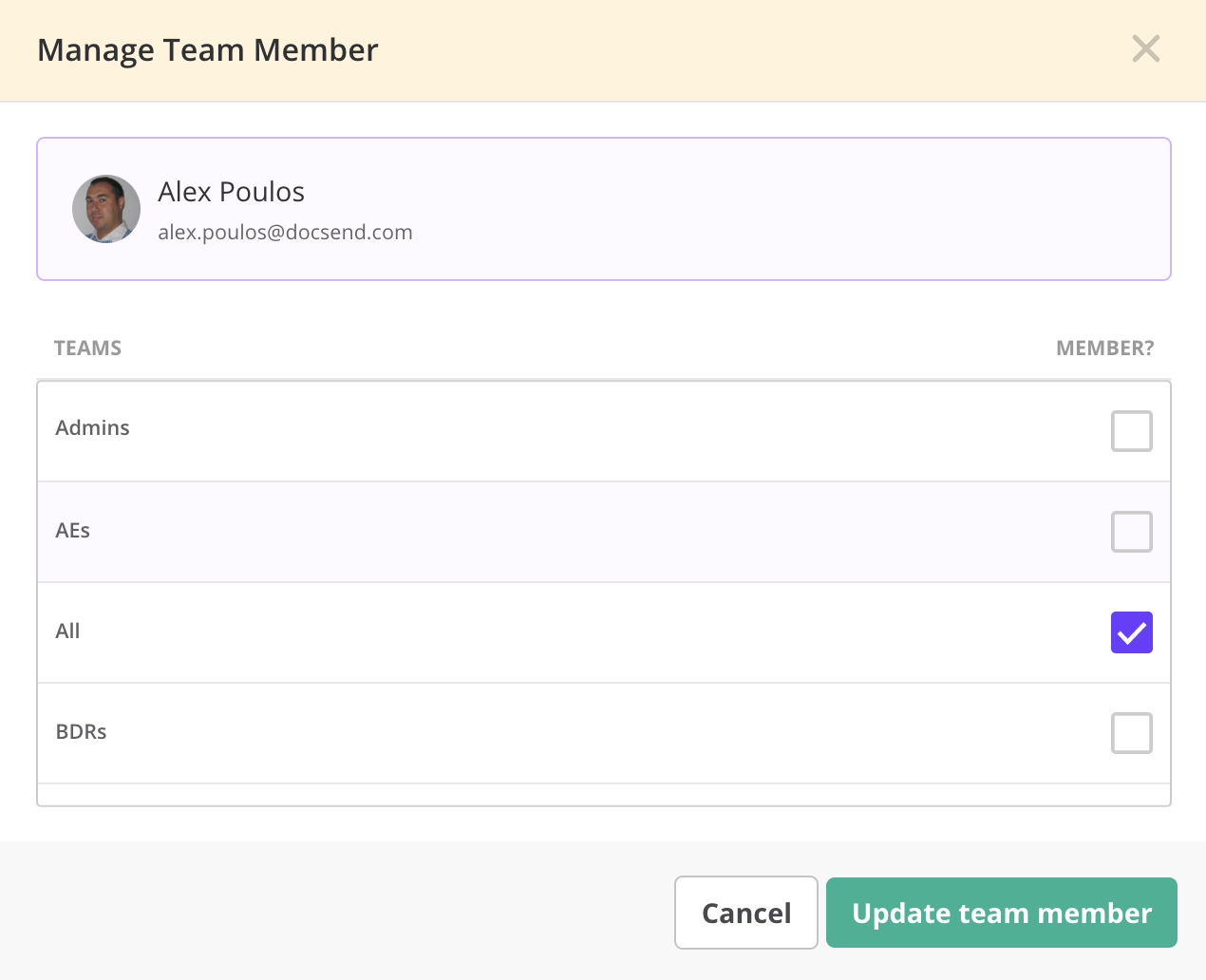 Choosing a team when adding users
Enterprise users can designate roles and teams when adding users allowing them to receive access to relevant content. Check out our article on Managing users to know more about how to manage your users.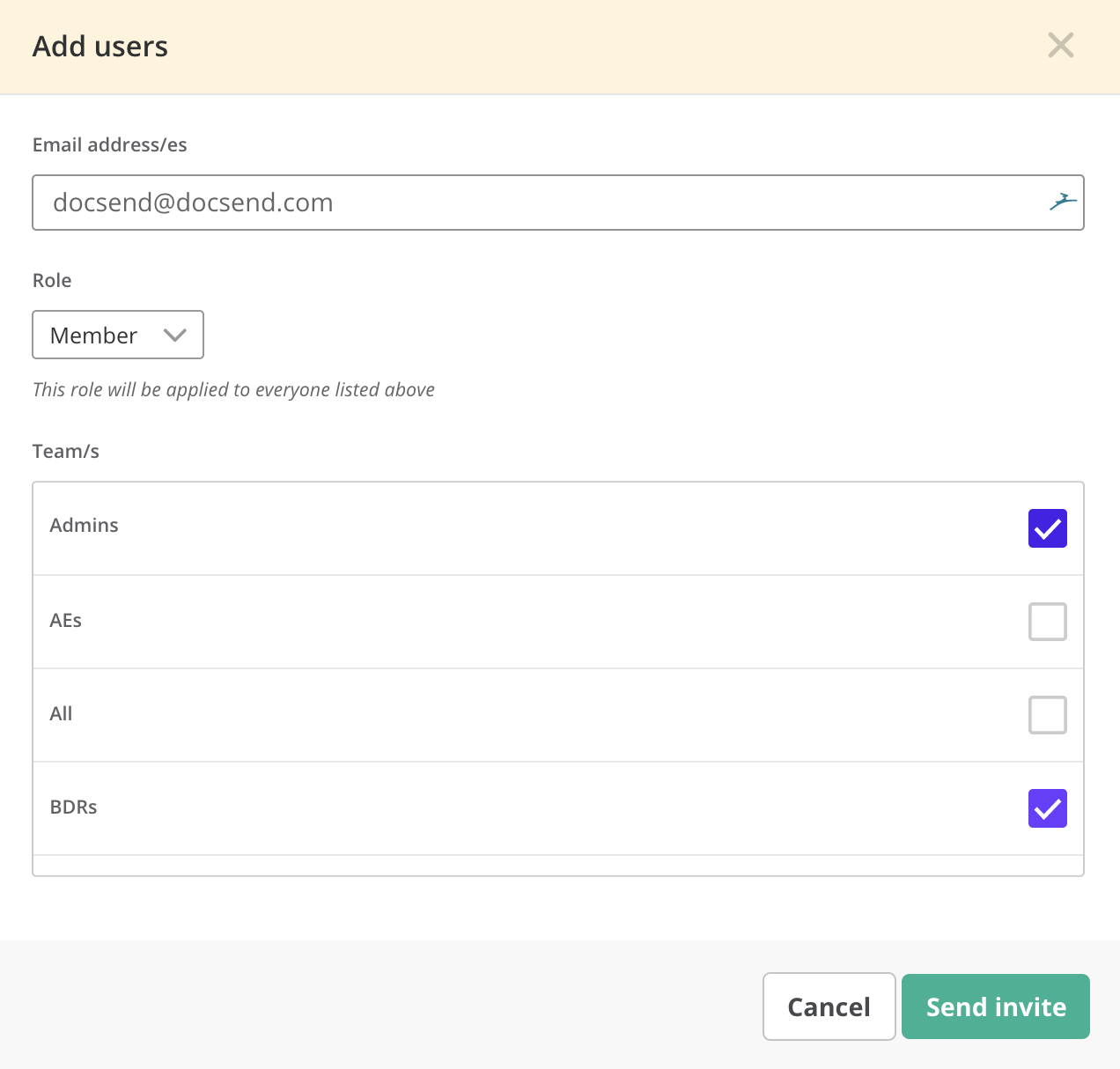 Check out these other related articles to help manage your team.