In Full Control
DocSend Live present allows users to present documents in real time with a short, personalized url that can be shared with anyone. Users will be able to maintain control over the deck leading viewers through the content. The feature transmits static documents, minimizing bandwidth usage, lag, and preserving clarity. Go to your Live Present Settings to choose and customize your live present link.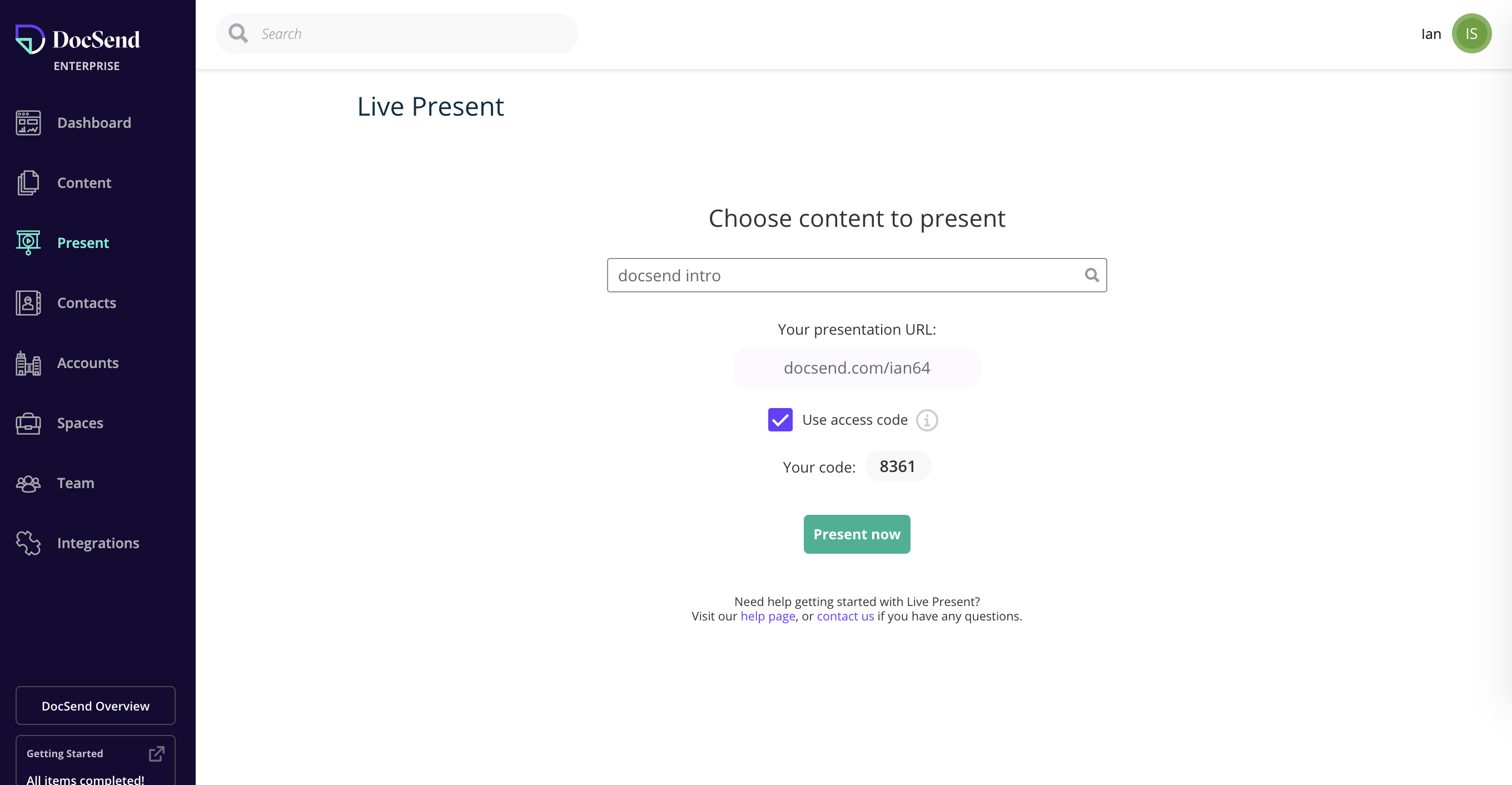 Also, your Live presentation viewer will show your brand colors and logo if configured. Check out our help center article on brand settings for more details.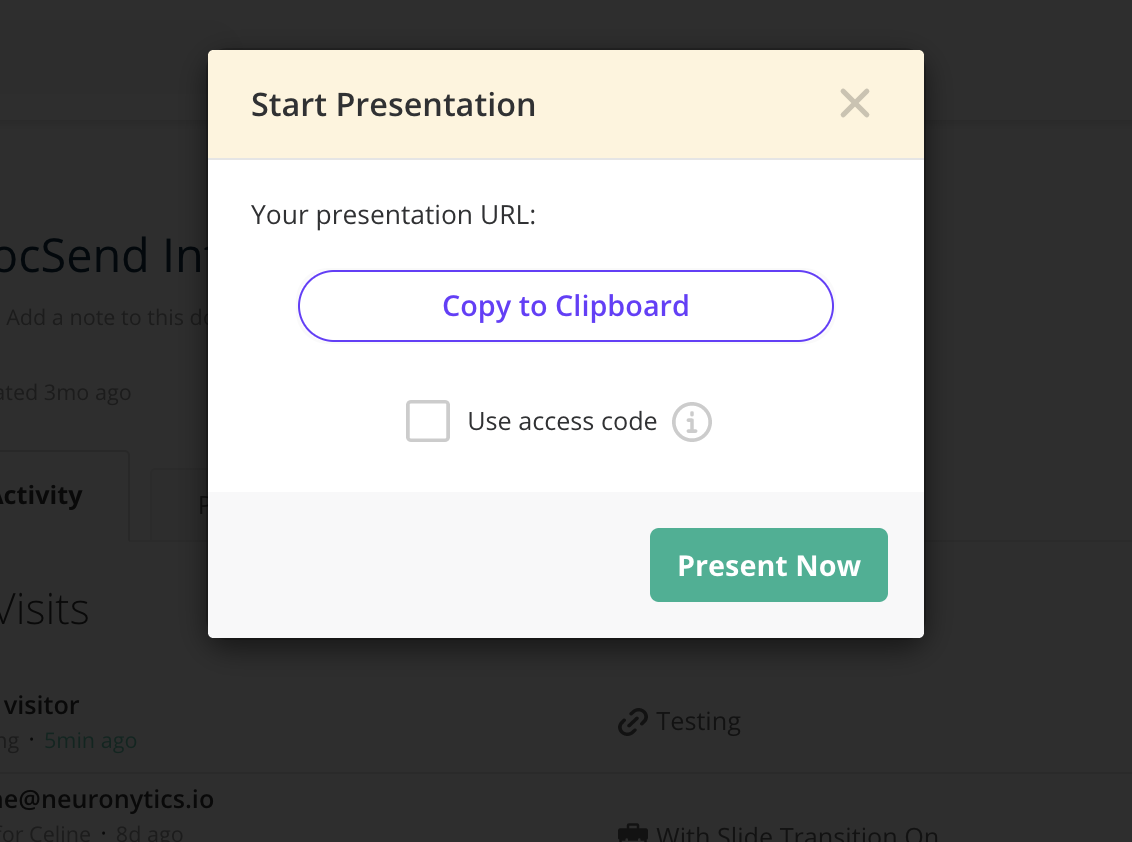 Live Presentation view
In Live Present, you'll see all of your slides displayed on the left-hand side to make navigation simple. You can also use the arrow keys on your keyboard to navigate quickly.
User's perspective: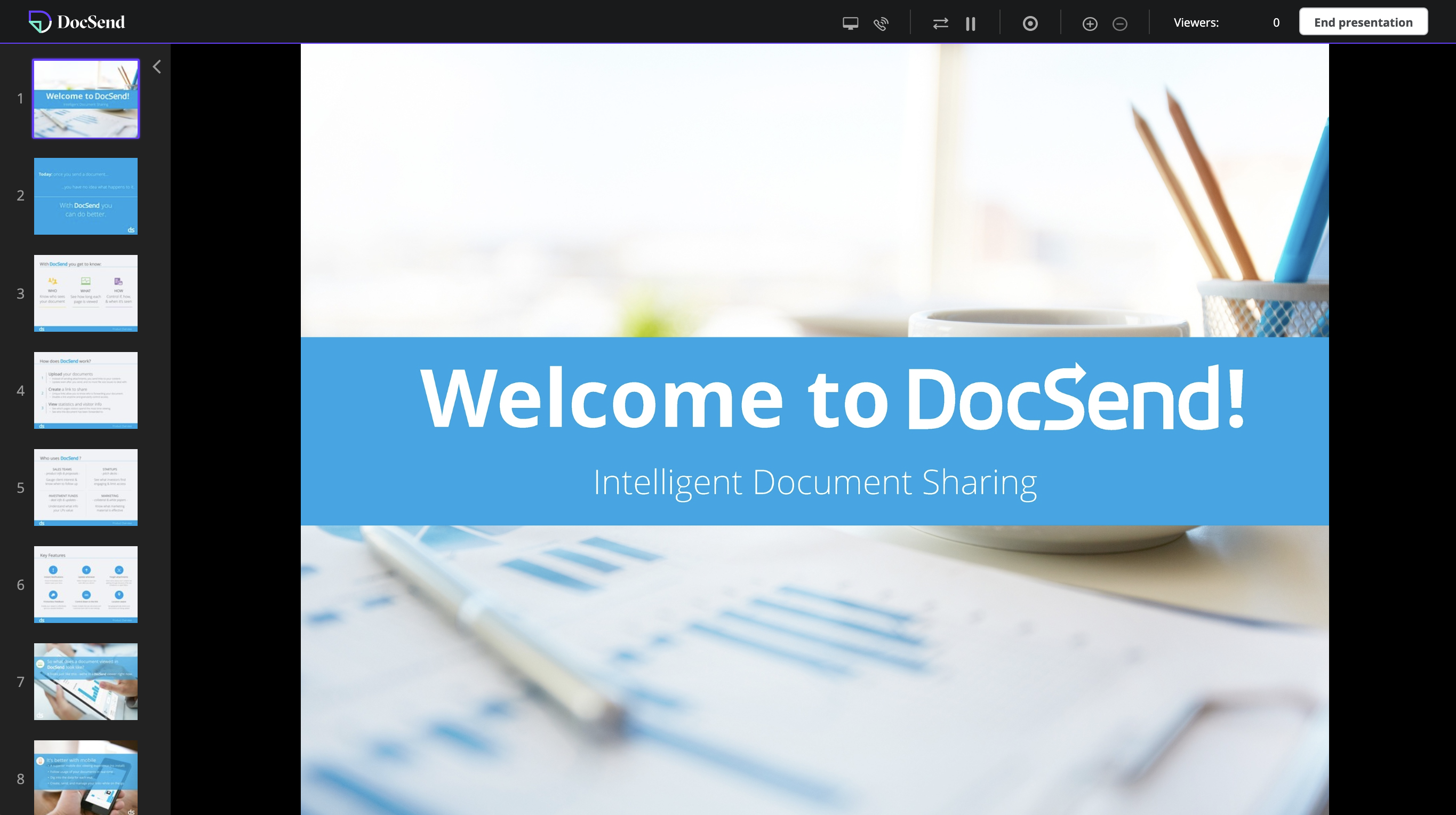 Viewer's perspective: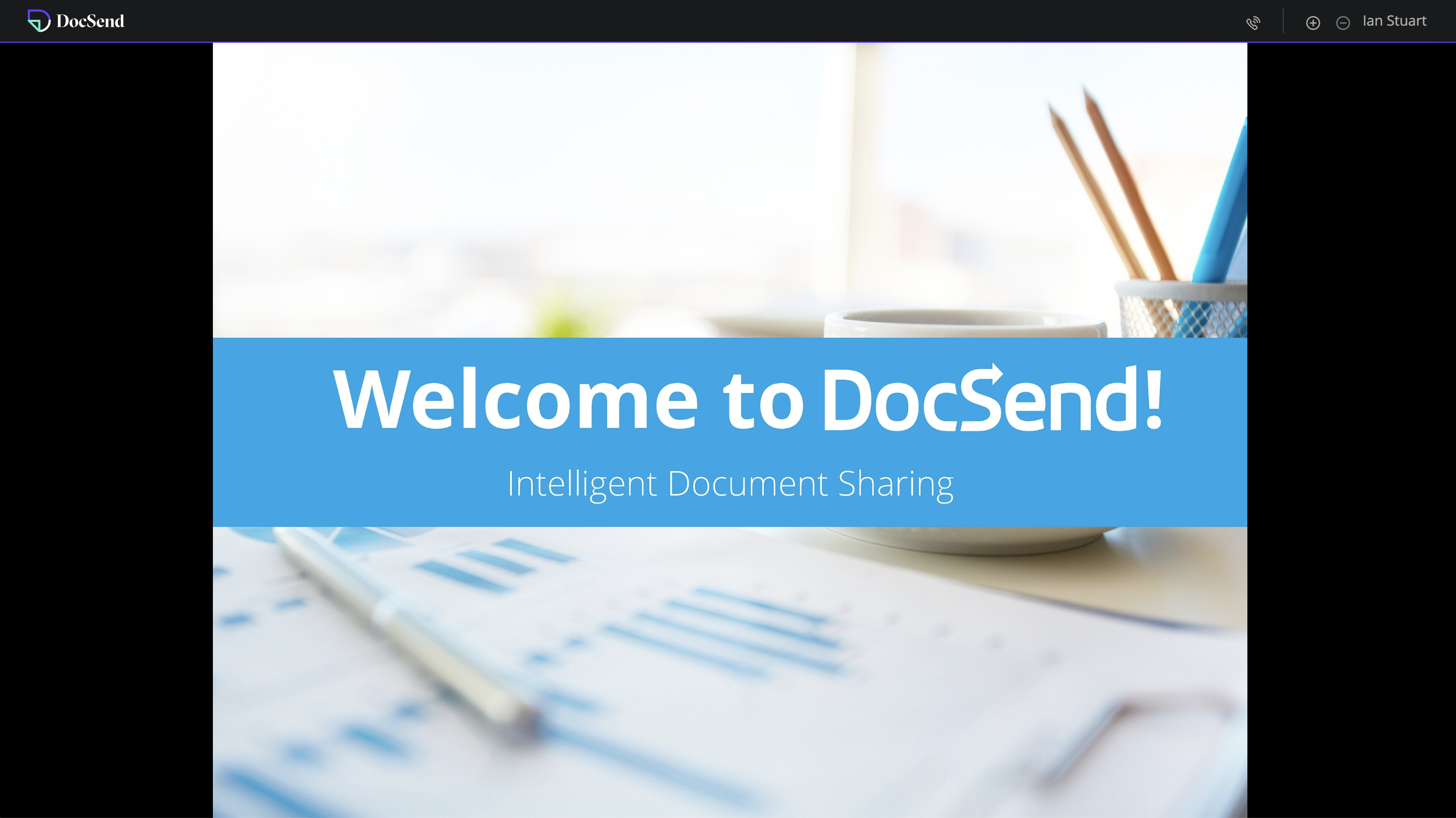 Stopping a Live Presentation
Users can stop a live presentation anytime by selecting 'End presentation' on the top right within the document or within your DocSend user account. Important: A presentation must be manually ended, and closing your browser will not end the presentation.
In the presentation:

In your DocSend user account: