Stay Connected, Stay Ahead
Zapier allows users to seamlessly integrate DocSend with thousands of other applications through triggers known as Zaps, which can be used to create unique and efficient processes without a direct API and is extremely easy to setup. For DocSend users, valuable visitor and content data can be synced to different applications. Such as,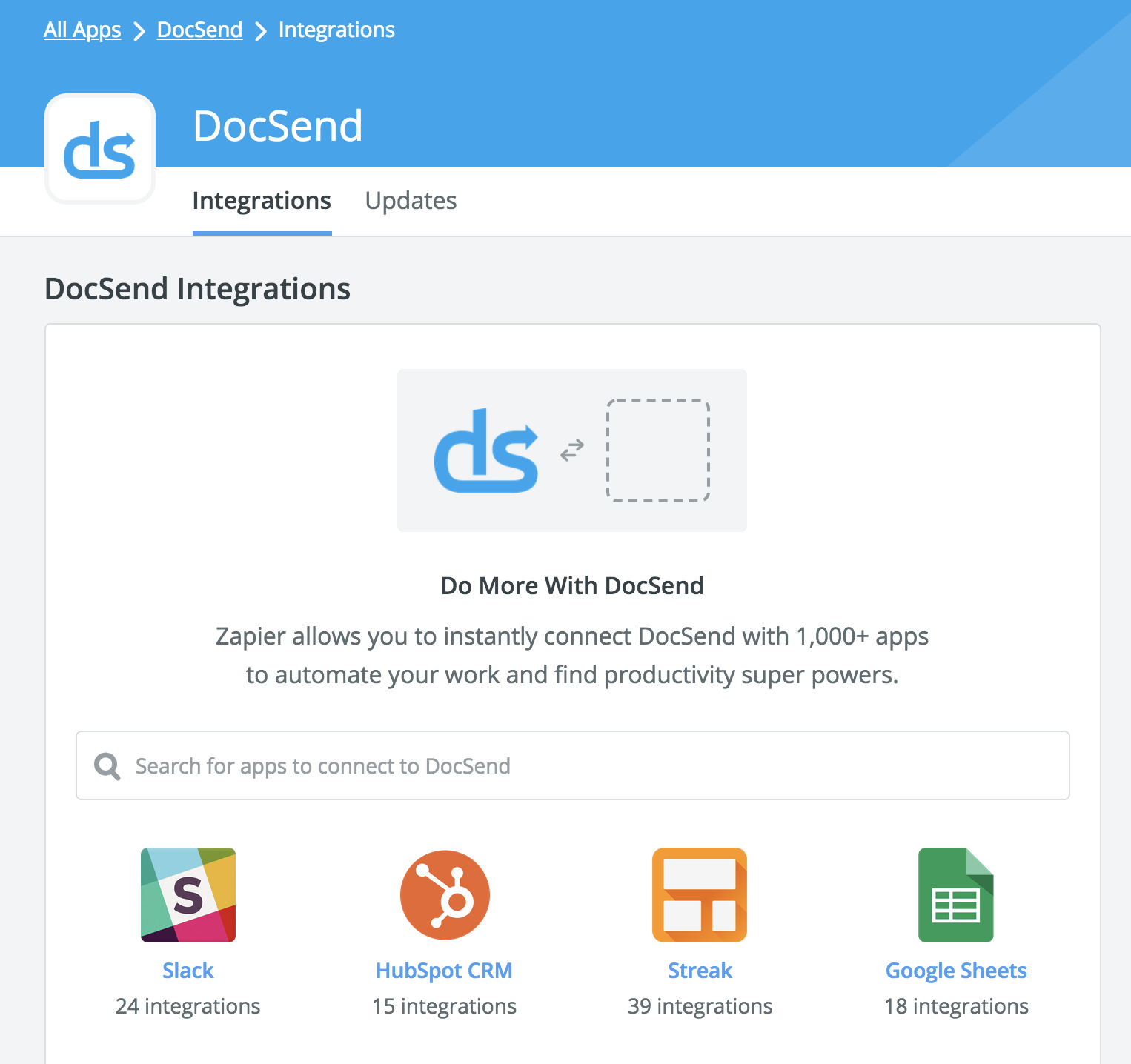 Email

- Gmail, Outlook (coming soon)

CRM

- HubSpot, Pipedrive, Copper

CSM

- Zendesk, Freshdesk

Messengers

- Slack, HipChat

Project Management

 - Trello, ASANA

Surveys

- SurveyMonkey, Typeform

Social media

- Facebook, Instagram, Twitter

Explore all the apps you can integrate with here.
How to Create a Zap
After creating a Zapier account, you'll want to create your first Zap to get familiar with integrating your application(s). First, find the application you'd like to connect from Zapier's integration page. We recommend visiting How to Create a Zap to learn the basics of creating your first Zap.
Multi-step Zaps
Users can create multi-step Zaps, which can trigger additional actions. For example, users can setup Multi-step zaps to automatically notify other team members through Slack and Gmail as new visits occur in DocSend. Click on the image below for more detailed steps on how to create Multi-step Zaps.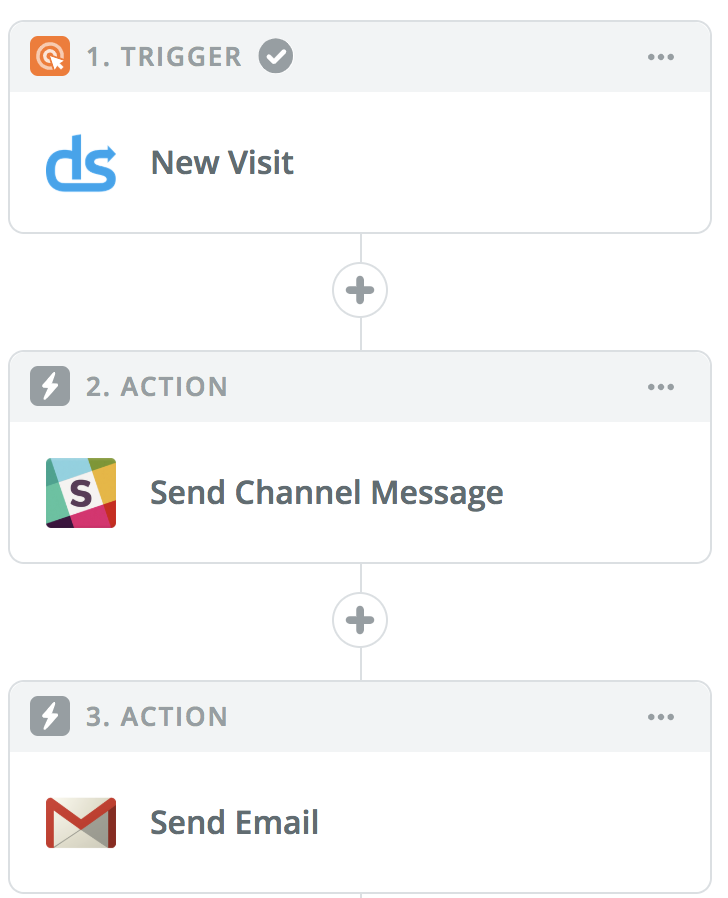 Check out our other articles on: