What do I get with the Limited trial?
DocSend's Limited trial is a great way for you get familiarized with the basics of using DocSend at no cost. The limited trial has functionality similar to our Personal plan and allows for:
5 Content

uploads, at any given time.

10 total visits

captured per month (links are still accessible).

Team members cannot be added.

Recipients of your content will see a DocSend signup page at the end of each document.

Check out our article on

File upload limitations

to know more about content upload limits.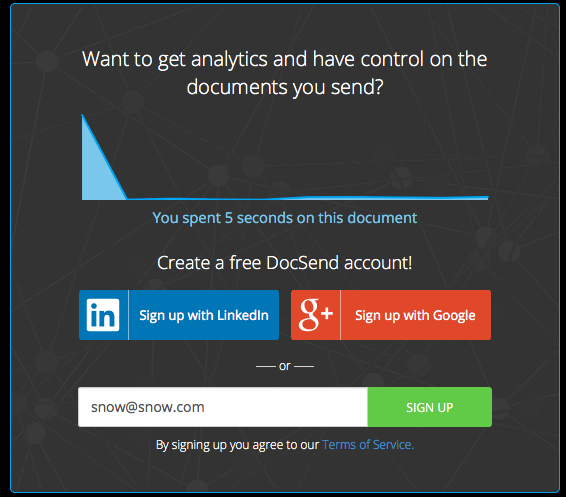 Note: Once on a paid plan, the sign-up modal will no longer appear.
How do I know when to upgrade?
When you've reached the limit, you will see an alert in your account with a red banner and popup prompting you to upgrade. You will be required to upgrade your plan in order to continue using DocSend.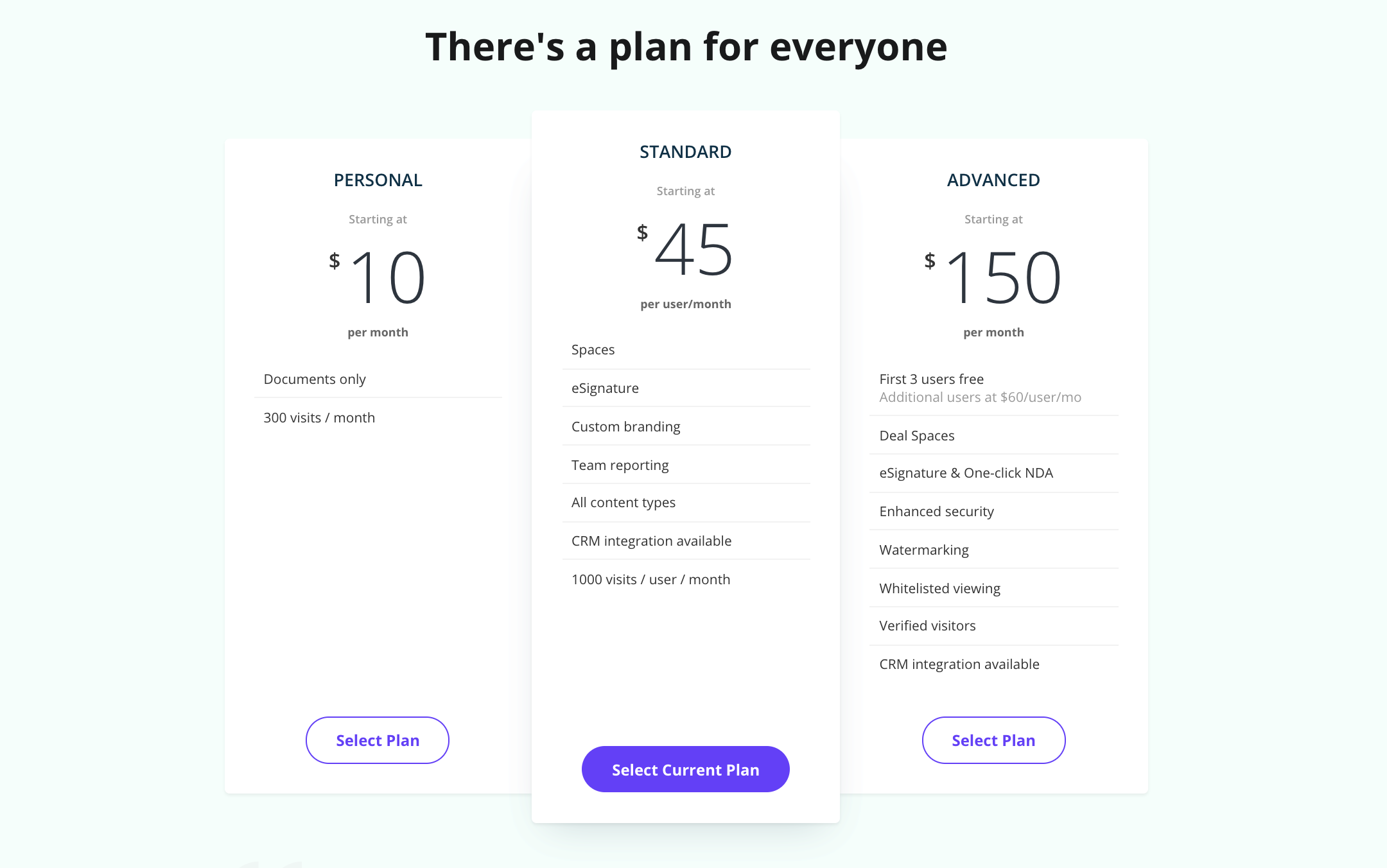 Downgrading
Once a user's trial or subscription ends, the user account will automatically be downgraded to the Limited Trial, disabling all premium features applicable to the Standard, Advanced, and Enterprise plan. Any document or Space utilizing any of the premium features will be disabled and inaccessible to visitors. Documents, links, Spaces, and visitor data will be disabled and inaccessible until the user upgrades again.
Important: All documents, links, Spaces, and visitor data will not be deleted as a part of the downgrading process. Upgrading to the same or higher tier subscription will reactivate all of the features and disabled content.
Disabled Link with premium features:
Disabled Space: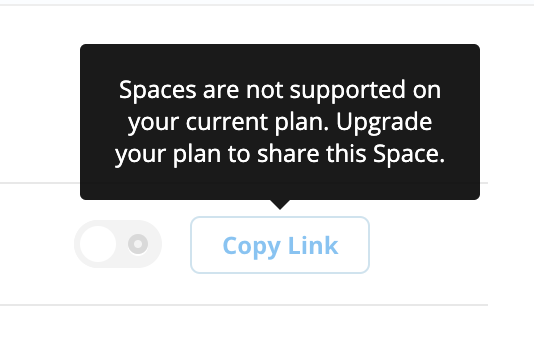 Disabling premium features
Users can also remove and disable any of the premium features to reactivate a link. For example, enhanced security features such as email authentication and allowed viewers can be removed within the link settings to reactivate access to the link without having to be on any of the premium plans. Here's how:
Go to the link and select the Link settings options menu
If on the Advanced plan, uncheck the enhanced security setting options such as:

1. Email authentication, 2. Allowed viewers, 3. Watermarking, 4. NDA, 5. Spaces

Press Update link and the link will be accessible again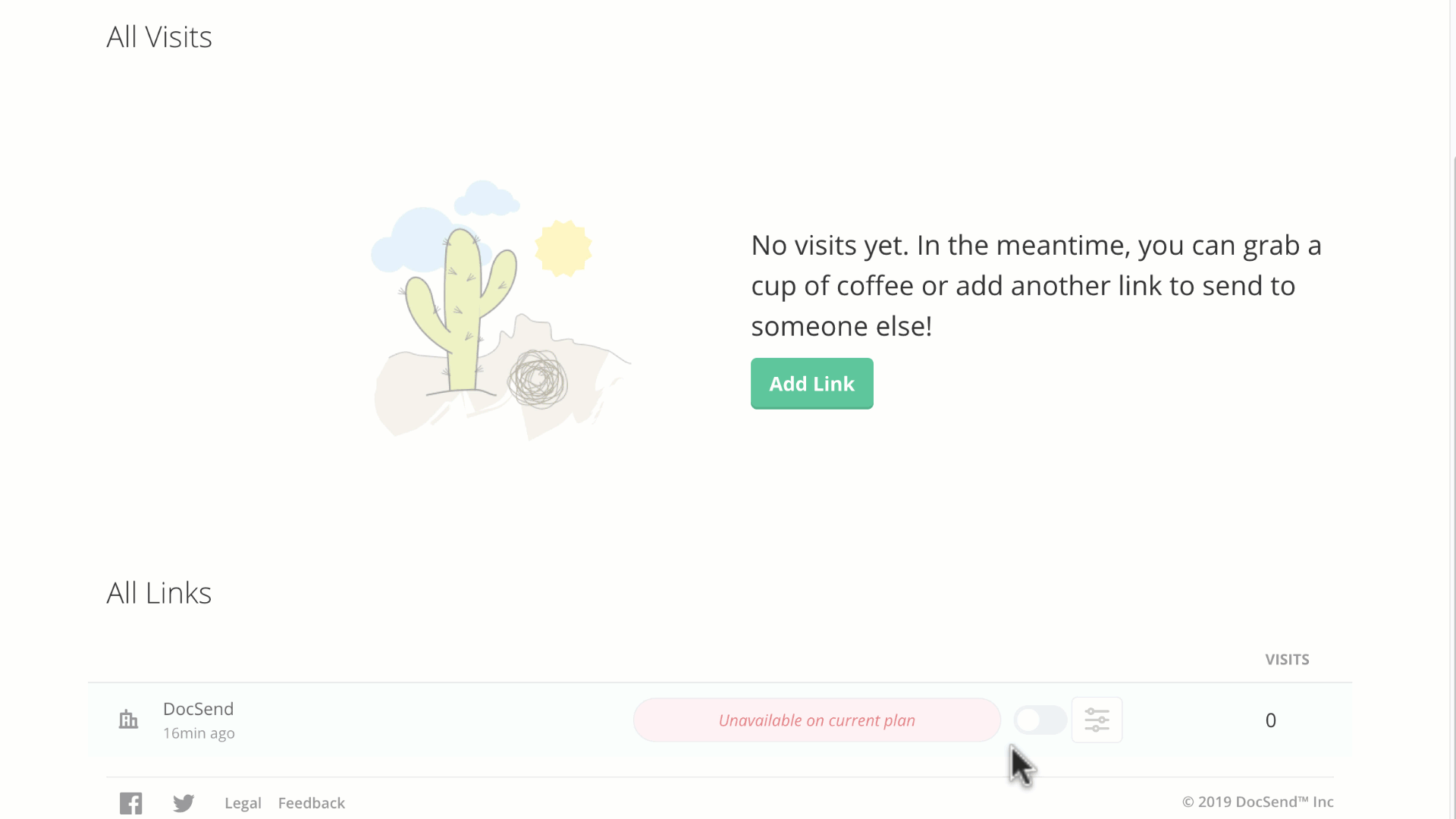 Need help deciding? Contact us at support@docsend.com for assistance.