Customizing the document viewer with your company's branding can help add professional polish when using DocSend in a business context.
As a Team or Enterprise user, click your profile icon on the top right, head to Settings, and then select your Company tab. You will see Branding as one of the options to choose from.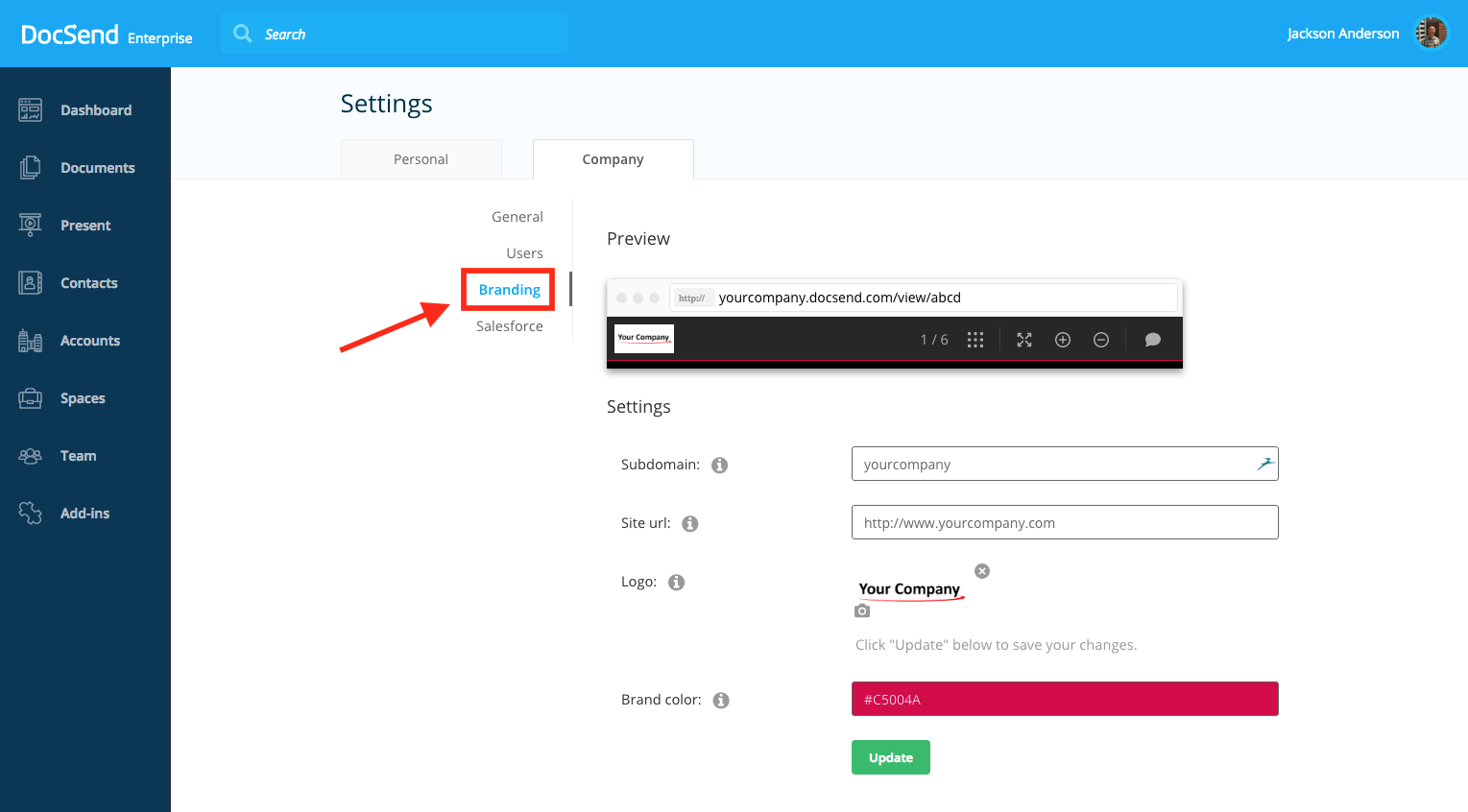 Branding will allow you to change your subdomain to your company name, set your brand color, and upload your logo. You can also input your Site URL, so we can link back to your website when visitors click your logo. 
Please note, only team Owners and Admins can edit these settings.
Recommendations:
It is recommended to upload an image that's in the PNG file format with dimensions around 60px tall and less than 320px wide. If you upload something that's taller than 60px, the image will be resized for you.
You'll also want to make sure that if you have a dark logo to use a lighter version, so the color scheme looks good on the dark gray background. 
Here's an example of RadiumOne taking advantage of our white labelling feature and what it looks like during their presentations: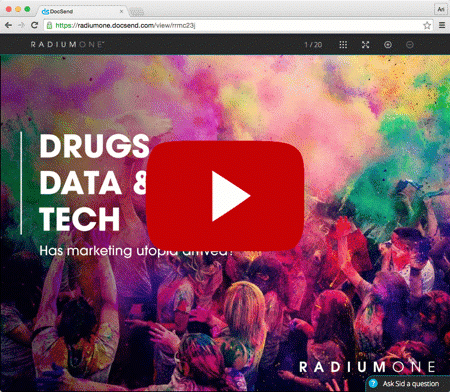 '