Overview
DocSend is a great tool for securely sharing important documents while getting real-time feedback on how your recipients view and engage with your content.
Here's how it works:
Upload your content into DocSend.

Create a customizable link that allows you to control when and how someone has access to your content.

Share the link and see who's viewed your document, each visitor's time spent per page, and much more!
What can I share with DocSend?
Over 10,000 companies use DocSend every day to securely share a variety of business-critical documents including:
We support many file types including PDF, Microsoft Word & Powerpoint, and Keynote files. You can also share spreadsheets, video, and audio as download-only files. See our articles Upload Files and Download-only Files for more details.
DocSend Viewing Experience
Skip the attachments–viewing DocSend links is easier than ever! Links can be shared via email or text and do not require any additional software to download, making it easy to view content both on a desktop or mobile device.
Use the toolbar to jump to a specific page, full-screen, or zoom in and out of a document.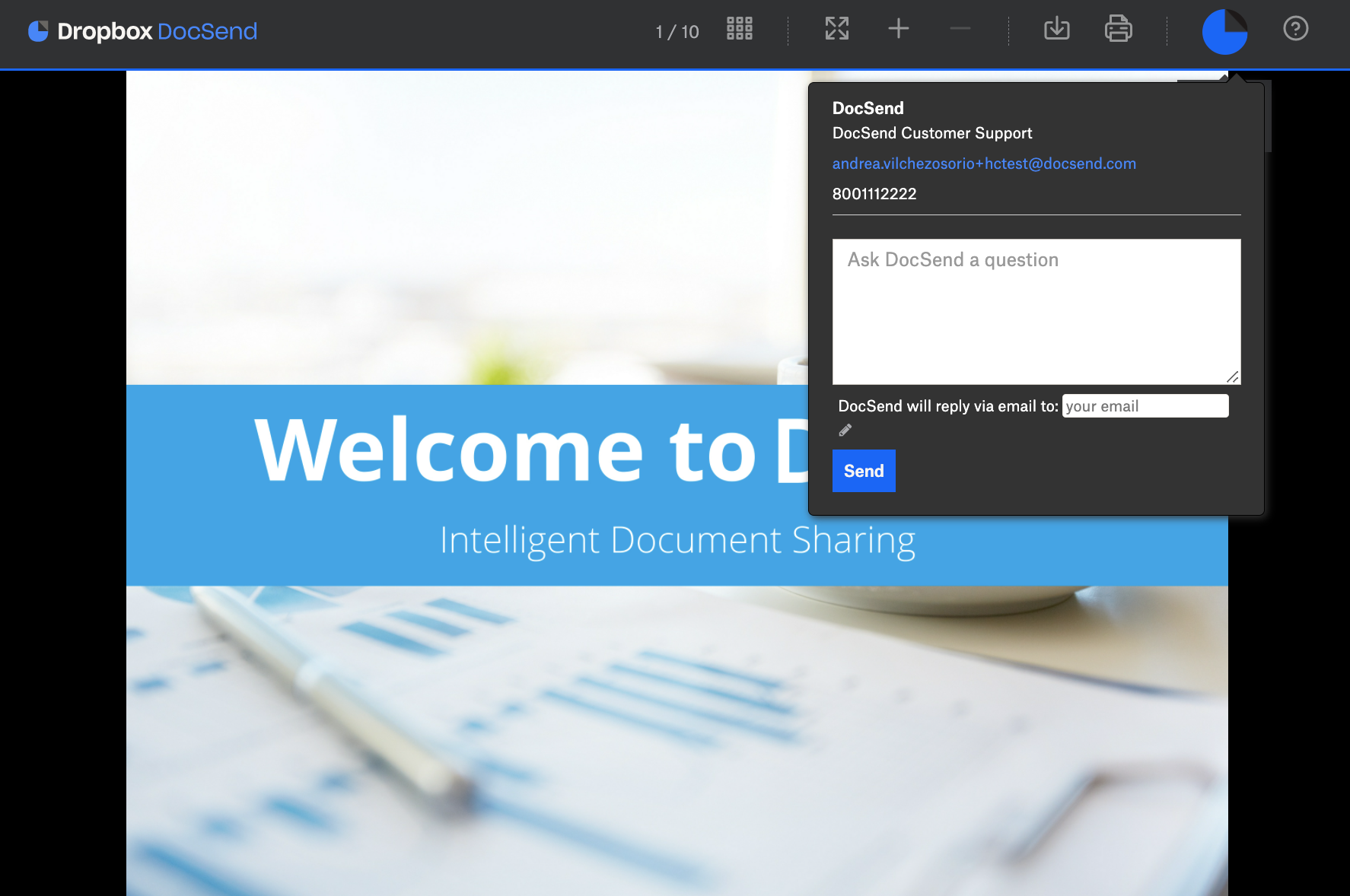 Can't see where to download the file or want to provide some feedback? If enabled, you can contact the document owner directly within the viewer itself! It's that simple.
What else can I do with DocSend?
--
Want to learn more? Check us out and start your free 14-day trial today!