With document previews, users can examine all document uploads within DocSend prior to sharing with visitors. Previewing a document can ensure that documents display as intended and can be helpful when needing to make small adjustments (see Updating a new version of a document).
For premium users (Standard, Advanced, Enterprise), Download-only content are not preview-able and can only be downloaded to view the file.

Here's how to preview a document
In the document details, select the eye symbol button to preview

An internal document viewer will appear and will display exactly what a visitor would see.



How to test the visitor experience:
The best way to see how your document looks in DocSend is to click on one of your own links while you're logged into your account. We will direct you to a preview because we don't want to count your own visit in your analytics. You can also click the "Preview" button located on the top right when clicking into a document.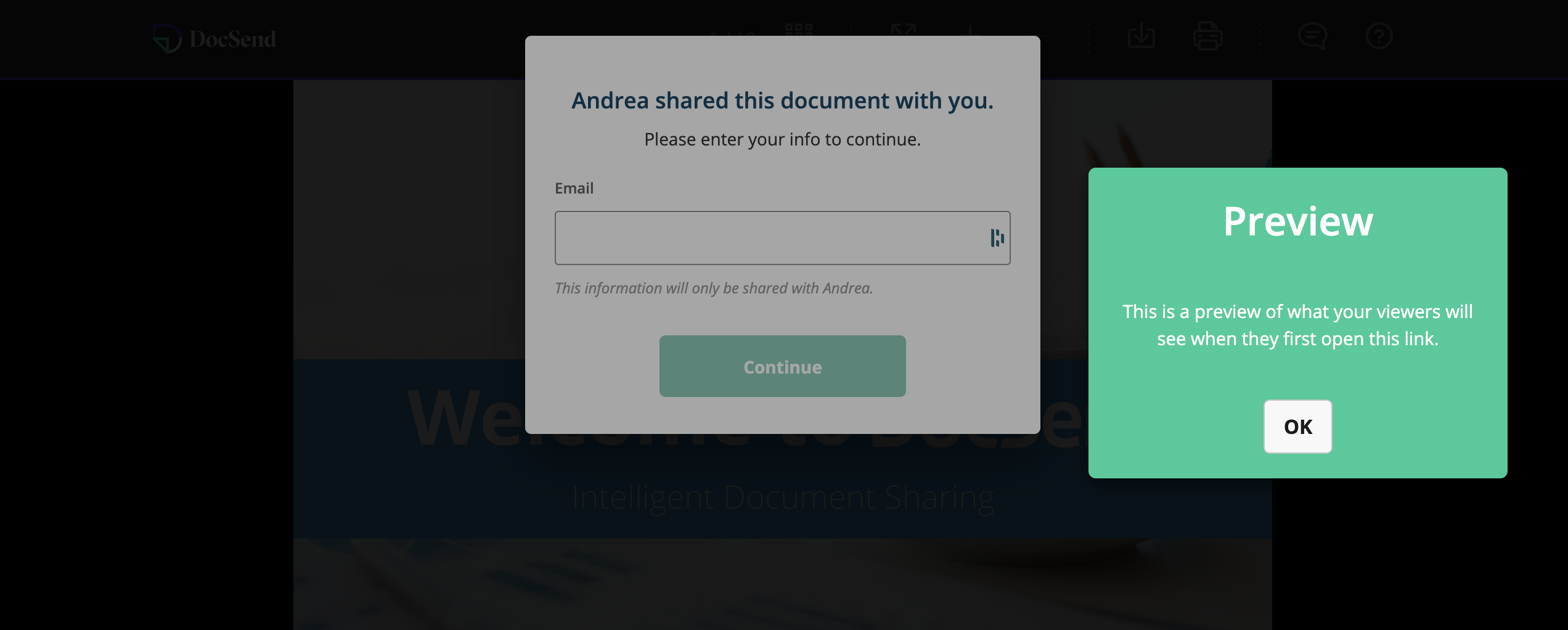 If you visit a link after logging out and clearing your cookies, then we will treat you as a new visitor and will include you in your document stats. We don't recommend doing this.
Why are visitors bypassing my link settings?
Visitors cannot bypass your link settings. Only the creator of the link can bypass the link settings when in preview mode.
Why are my visits not capturing?
Visits are not captured when the link is accessed through preview mode so as not to skew visitor data. Visit activity will be captured when it occurs from a different device, browser, etc.
Will my visitors see the preview button?
Visitors will not see the preview button. To test the visitor's experience, log out of your DocSend account or visit the link from an incognito window.
Related Articles

Next: Learn how to create a link to share your document with visitors