Overview
You can require visitors to verify their email addresses before gaining access to your shared content, providing you with even greater security and control of who views your content. When enabled, this feature sends an email to the visitor so that they can verify that they are who they claim to be.
This enhancement is key in preventing forwarded emails from being viewed by unauthorized visitors. Check out our example link and experience first-hand what it's like to authenticate your email address!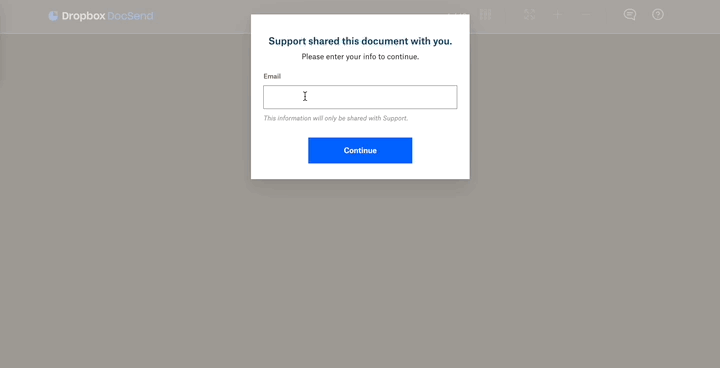 Skipping Ahead
Enable in Link Settings
To enable Email Authentication:
Create a new link or click the

link settings

icon to edit an existing link.

Select Email Authentication under Access Control.
Note: By default, "Require email to view" will also be enabled since this requires the viewer to enter their email address.


Click

Create Link

or

Update Link

to finalize the changes, and you're all set!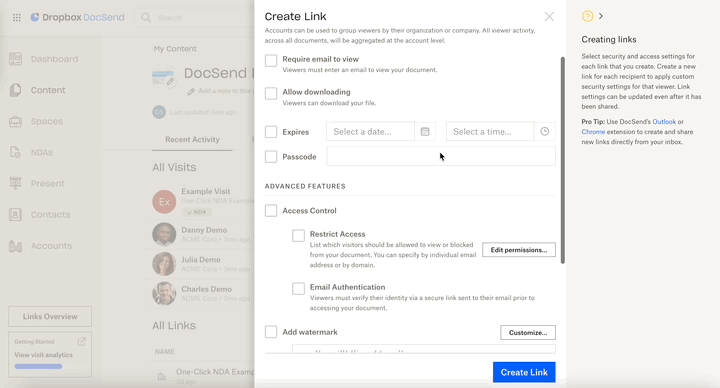 Visitor Experience
Visitors will be prompted to check their email for a verification link to access your shared content. Upon clicking Verify email address, they'll be redirected to your content.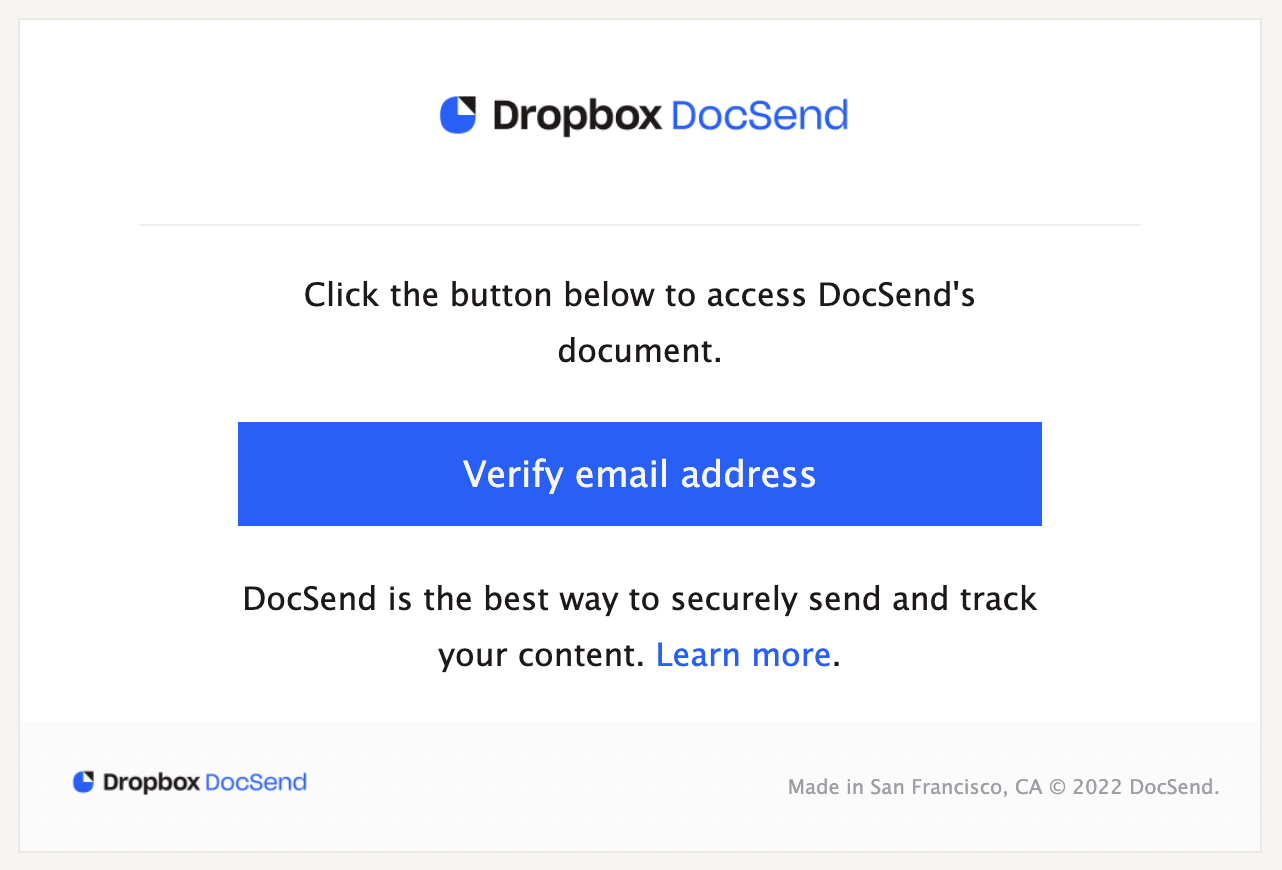 The verification link will remain valid for up to one hour. Attempting to verify an email address after the link has expired will result in an error message, and the visitor will have to re-enter their email address to get a new verification email.
Important: To prevent visitors from forwarding the verification link to others, the link must be clicked from the same device that the visitor opened the document with.
In-app Experience
Visitors who have been verified will have a verification badge as part of their contact information. The badge will be visible on the document details page, the visit notification emails, the Accounts tab, and Dashboard.

If a visitor is already verified, the badge will appear next to their name on other visits, even if another link they accessed does not require email verification.
Things to Consider
Visitors will stay verified for two weeks and will not need to re-verify their email address if they are sent other links during that time frame. However, if a visitor changes their email address or views content from a different device, they will need to verify again.

Email Authentication is not supported for mail-merge links at this time.

We recommend enabling both Email Authentication and

Restrict Access for an added layer of document security.

Check out the article below to learn more!
Related Reading
__
Still need help? Reach out to support@docsend.com!