Making room
Users have the option to delete links, content, folders anytime in the document details settings. When deleting content, a confirmation message will always prompt prior to deletion. Once deleted, all links, uploaded content, folders, and associated visitor data cannot be restored.

1. Links: Users have the option to disable access to a link or delete them if needed located on the bottom of the link setting page. Please note that deleting a link will remove all visitor data and access to visitors.   

2. Content: Deleting a shared document will remove access to the document, visitor data, and links and is located on the top right more options menu (

). For content that needs to be archived, we recommend moving the content into a separate archive folder, which can be created by selecting the folder option.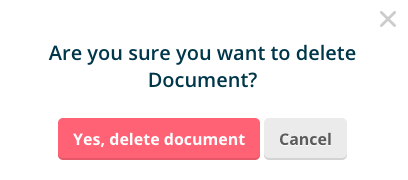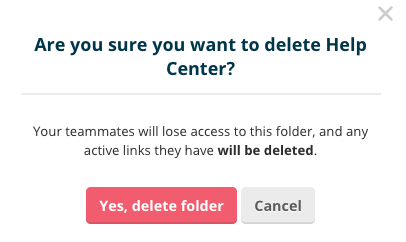 3. Folders: Deleting all folder will delete all content in the folder and by extension all links and visitor data. We always recommend evaluating the content in the folder prior to deletion.

For Personal Folders -

The content uploader is the only one able to delete their own content.

In Shared team folders - Only the content creator, Owner, or Admin of the user account can delete content.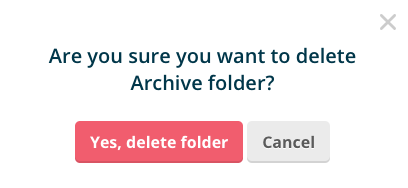 4. Deleting your account: Please reach out to [email protected] for further assistance.