Available on: Standard Advanced Enterprise
Why create Internal links?
Internal links enable you to send DocSend links within your organization and get the same level of insight you would when sending DocSend links externally.
How do Internal links work?
In order to view Internal links, you must be logged into a DocSend account and be a member of the same company as the link creator.
Not signed in?

Users who are not logged in will be redirected to the DocSend login page, which will redirect to the content after authenticating.

Different company?

Users who are not part of the same company as the link creator will receive an error message if trying to access the link.
How can I create an internal link?
To create an internal link, click on the More options menu located on the right on all content pages to get started. You'll also be able to set your link options such as:

Enable or prevent

downloading.

Set an

expiration date.

Passcode protect

your internal link.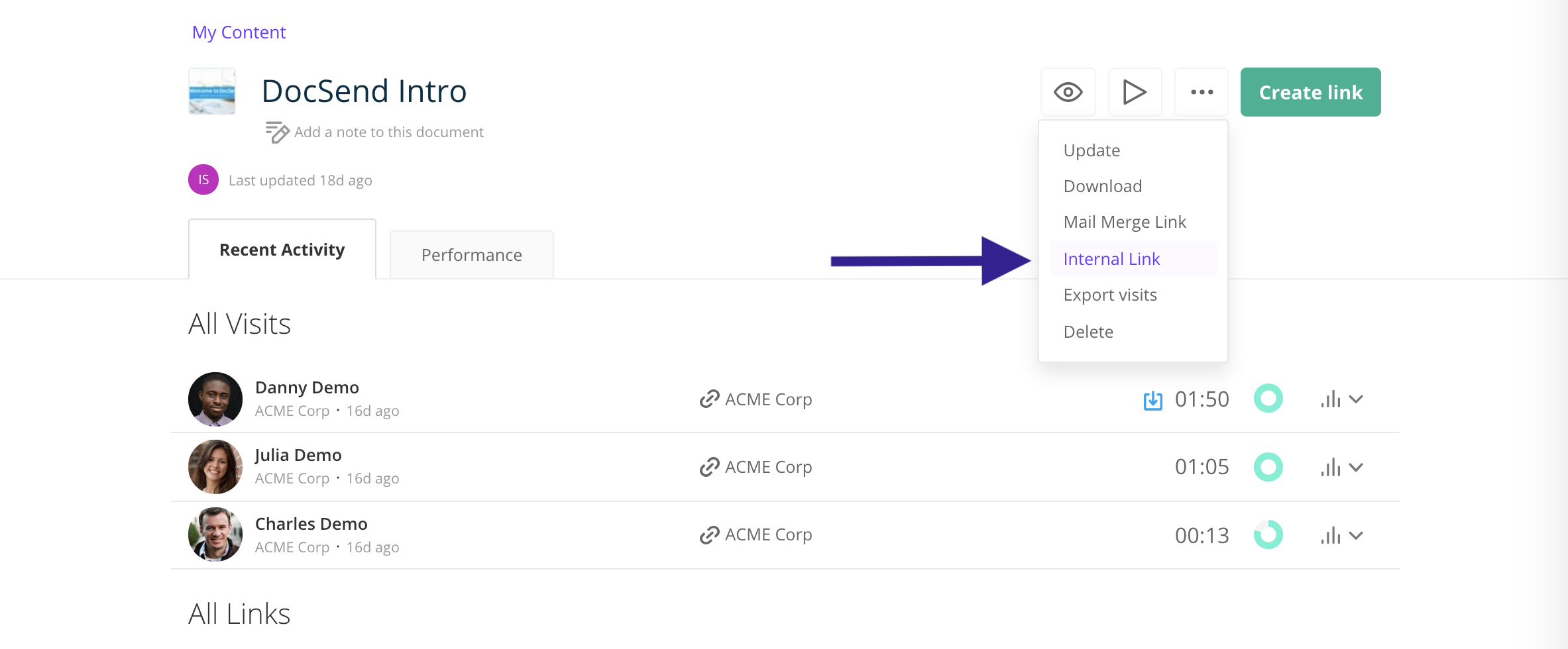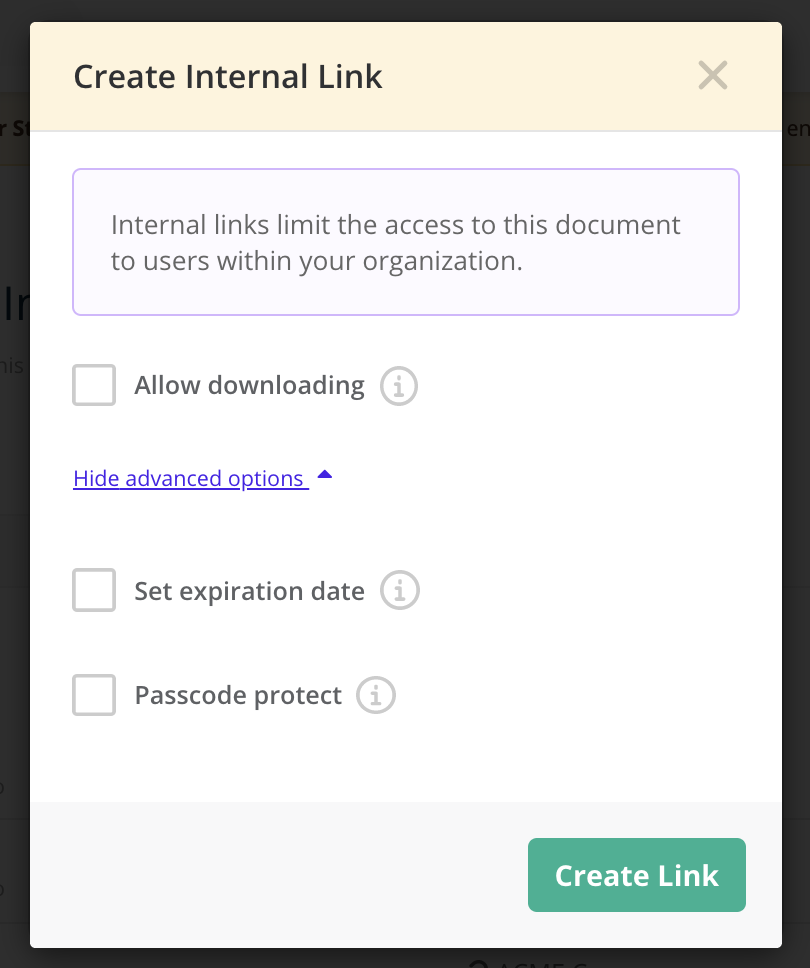 Where will all my internal link visitor data be?
You'll find visit data from internal links grouped under an account that matches your company's current name.
Important: if you update your company name, we recommend that you update your internal account name to match before creating any new internal links. Otherwise, we will automatically create a new account for your company the next time you create an internal link, which cannot be merged with the old account.



Do Internal links work with any other integrations?
Internal links cannot be created using our Gmail Plugin and Outlook extensions.

Internal link visits do not sync with Salesforce.

Internal visits can trigger desktop notifications.

Internal visits can trigger IFTTT and Zapier integrations.
Check out our articles on Zapier integrations for more information.