As an Enterprise user, you have the option to use DocSend's custom Salesforce Activity field mapping functionality which allows you to run sophisticated reports on content performance. Note that usage of this feature requires Salesforce Professional or higher.
Setting Up DocSend Activity Fields in Salesforce
Configuring your custom fields is a quick, one-time process that can be done from your Salesforce settings page if you are a team admin or owner.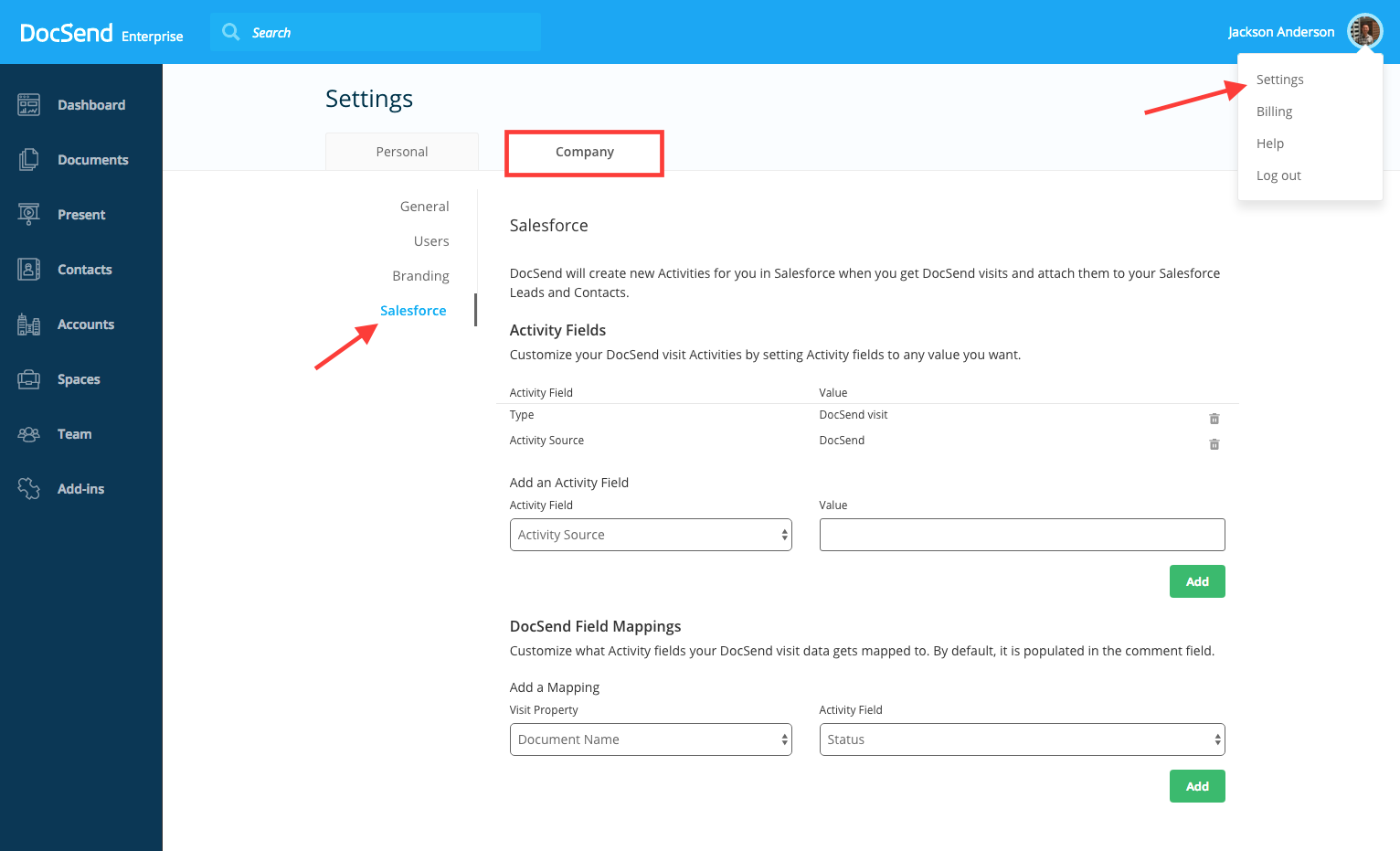 You will be able to edit both the visit Activity Fields and the Field Mappings according to your preferences. 
To map Activity Fields in Salesforce, go to your Salesforce Setup page and do a search for Activity Custom Fields.


For mapping, we created 5 activity fields: Visit Duration and Percent Viewed (which are Data Type: Number fields) and Document Name, Link Name, and Full Stats Link (which are all Data Type: Text fields). Make sure for the Number fields the Length inputted is "18" and for the Text fields the length is "255". 
For the last step in each new Activity Field creation, decide whether or not to display your Activity within the Task Layout. (You can always deselect the Event Layout because DocSend visits are based on Task objects, not Events.)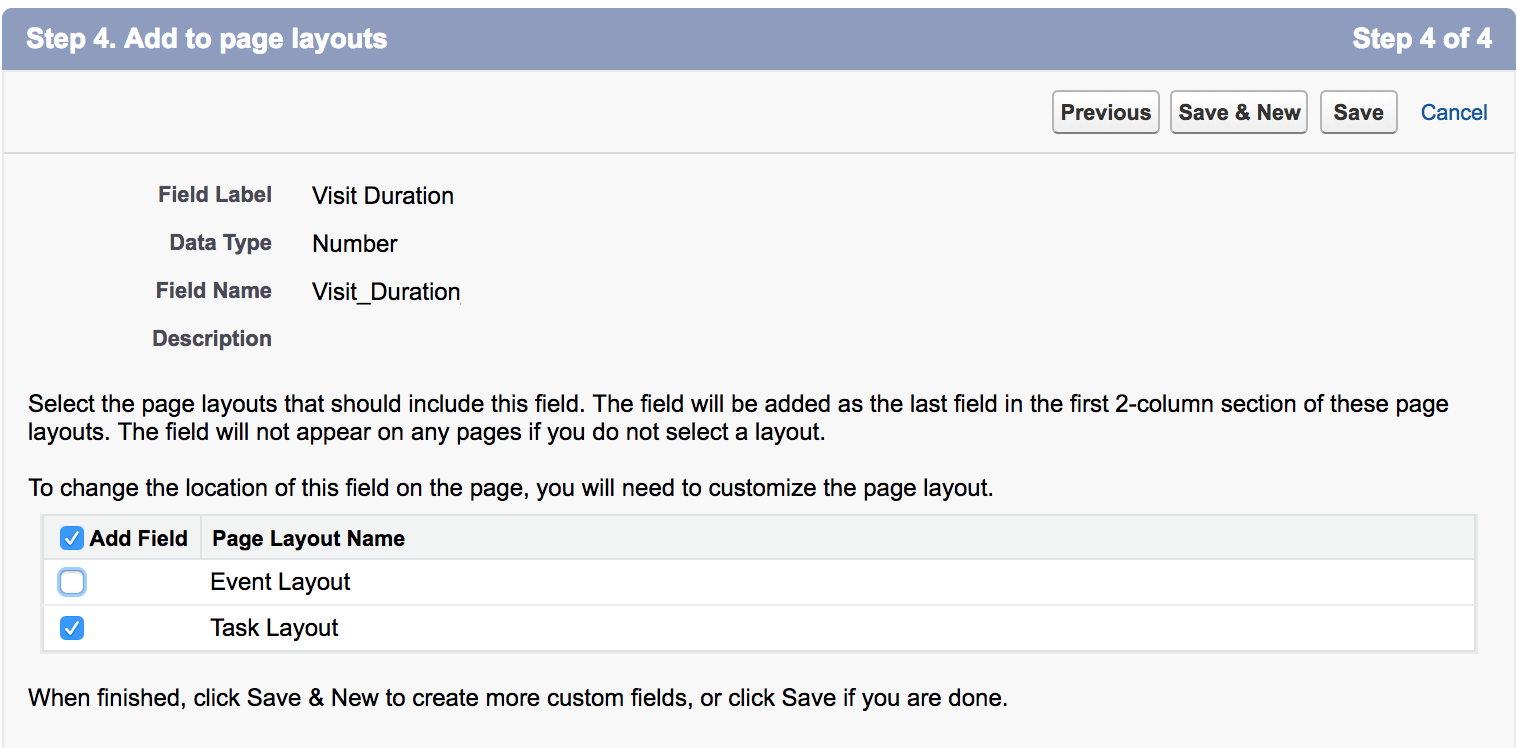 Note that even if you don't make the fields visible in the UI, you will still be able to create reports from them.
Now go ahead and update the Task layout to make your new fields visible. Still in the Setup page, go to Customize > Activities > Task Page Layouts and edit the layout of your choice to drag in your new fields where you'd like. We recommend creating a new section called "Activity Detail" where you can put all your new DocSend-related Activity fields: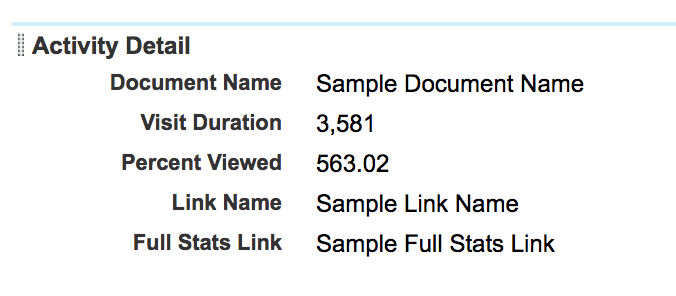 Setting Up Your Mappings in DocSend
Now it's time to map your fields to DocSend by lining up the Visit Property with the Activity Field. If you've connected your Salesforce account, you will see a full list of all your Activity Fields synched to DocSend. 
If you'd like to also include an Activity Field, which tags the Source of your DocSend visit activities so you can slice and dice your data further and report on DocSend visits, you can set an Activity Source and Type field with Data type: Picklist.

 Then add the Activity Source and Type as Activity Fields on Docsend.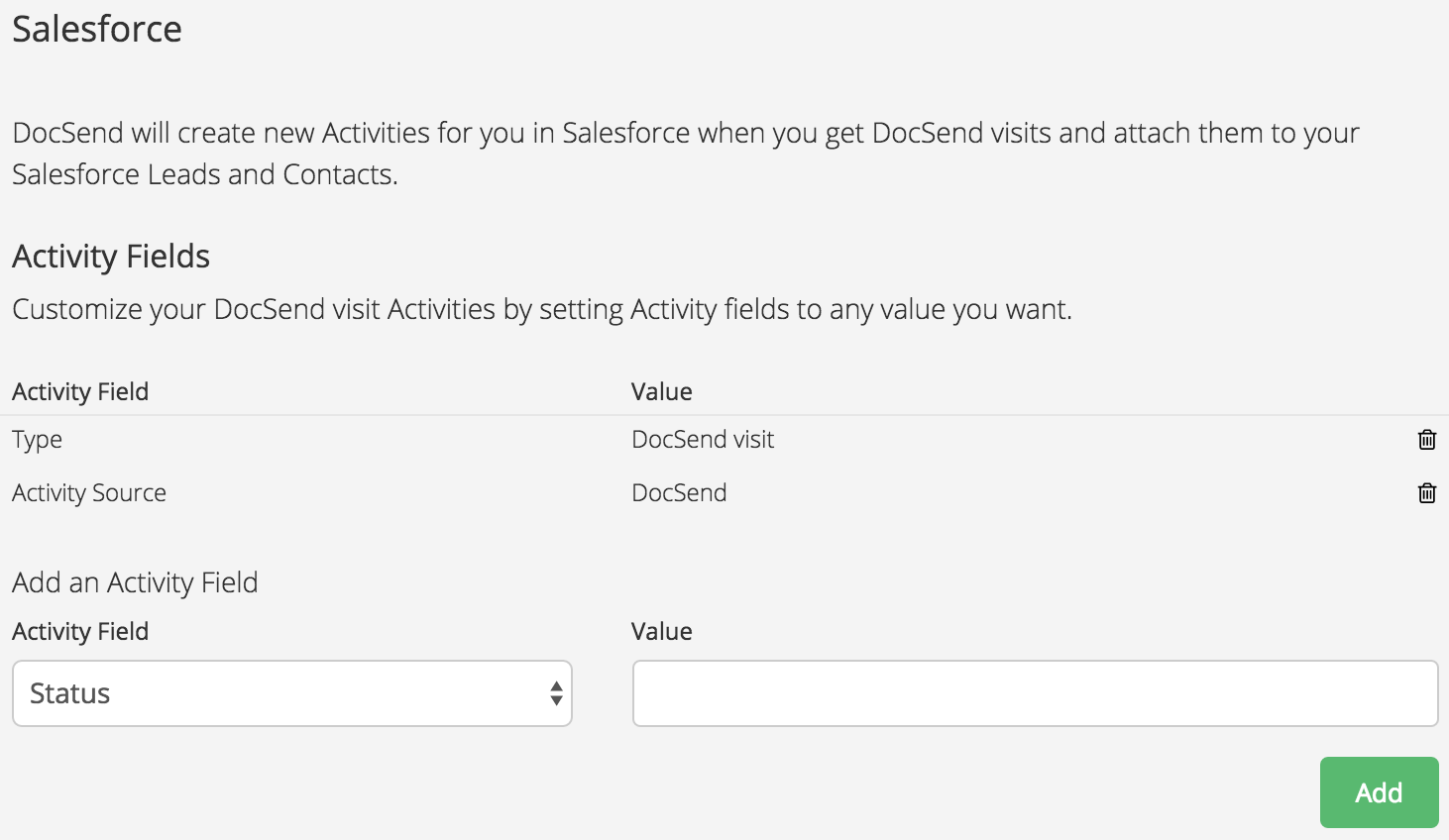 After you map out all of the above, here's the generated activity after a received visit. It will always include the visit information in the comment field, but the information will also be mapped to the Activity Fields for reporting purposes.