Folder Types
In DocSend there are two types of folders: Team Folders and My Folders. Documents within Team Folders are shared, collaborative, and accessible by anybody else on your DocSend team. Documents in My Folders are private and only visible to you.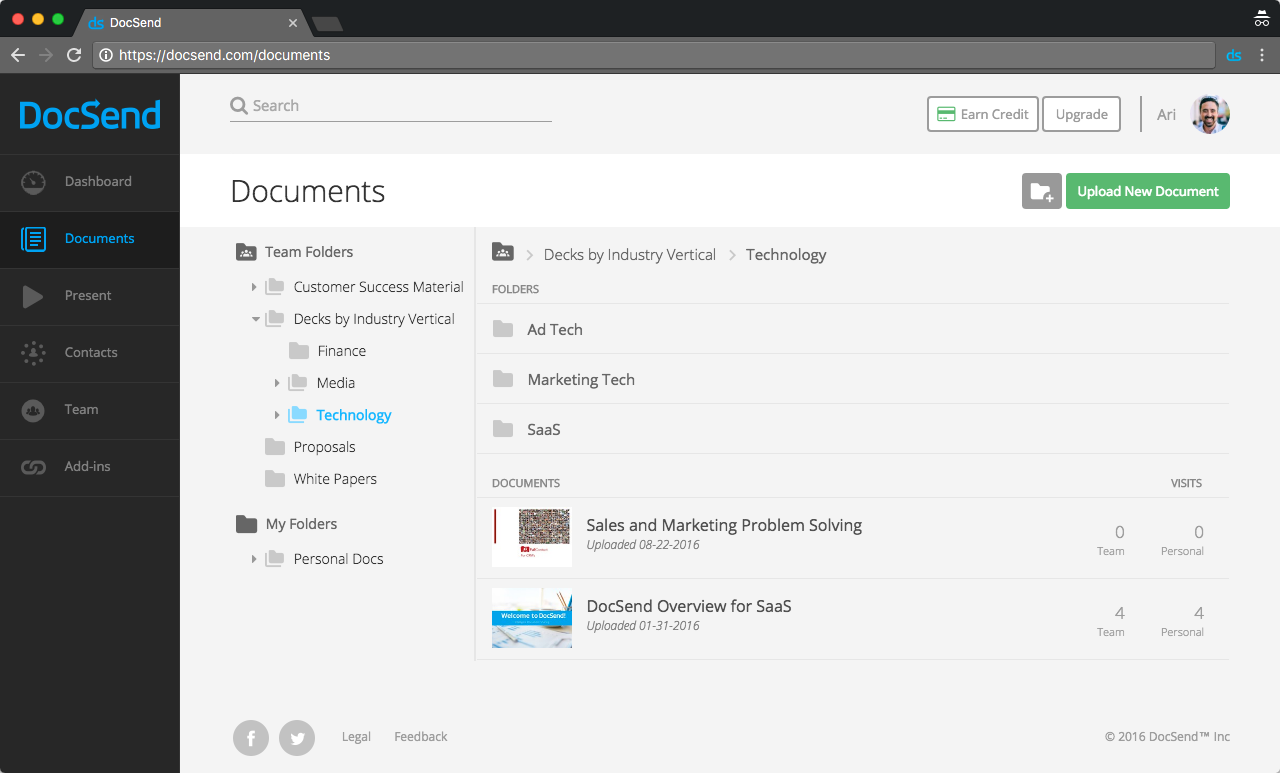 Please note on DocSend's Personal plan, links and visits to documents in Team Folders are not shared across the team, only the documents are shared. DocSend Team and Enterprise plans include Manager Insights which allow for full visibility into other team members' links, visits, and stats to users with the Admin or Owner role.
Creating New Folders
To create a new folder or subfolder, click the add folder icon

 while hovering over a folder and name it: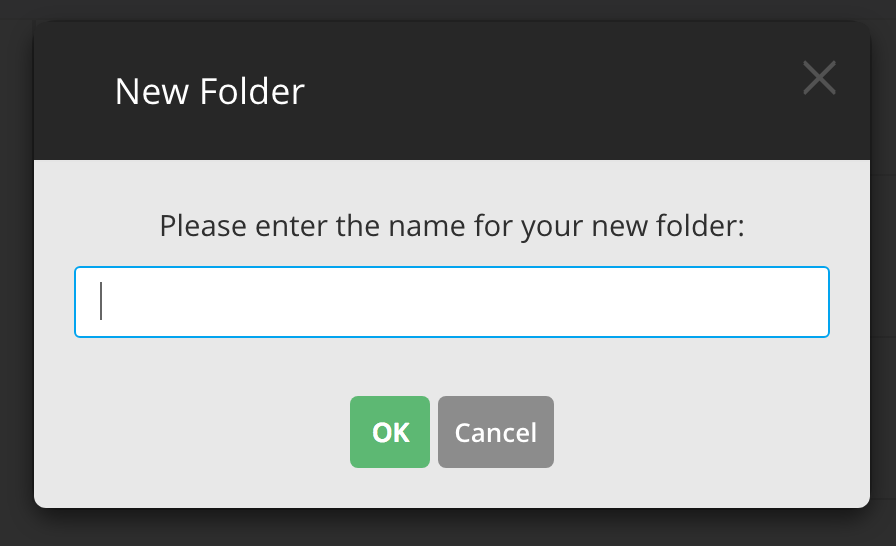 Renaming Folders
To rename a folder, hover over the name of the folder and click on the context menu 

 that appears to the right of the folder name. Click Rename and then input the new folder name in the text field. 

Moving Folders 
You can click and drag-and-drop folders to move them between your personal folders and your team folders. You can also move a folder within another folder to create a nested folder (or subfolder).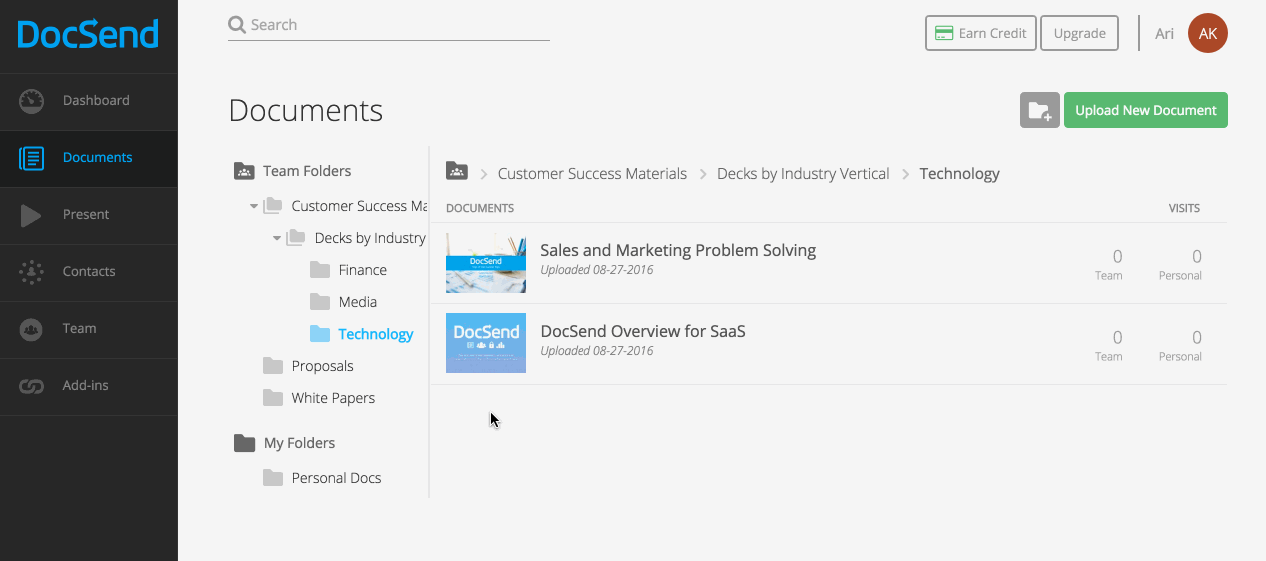 Moving Documents
 To move a document to a new folder, you can click and drag-and-drop the document over the new folder.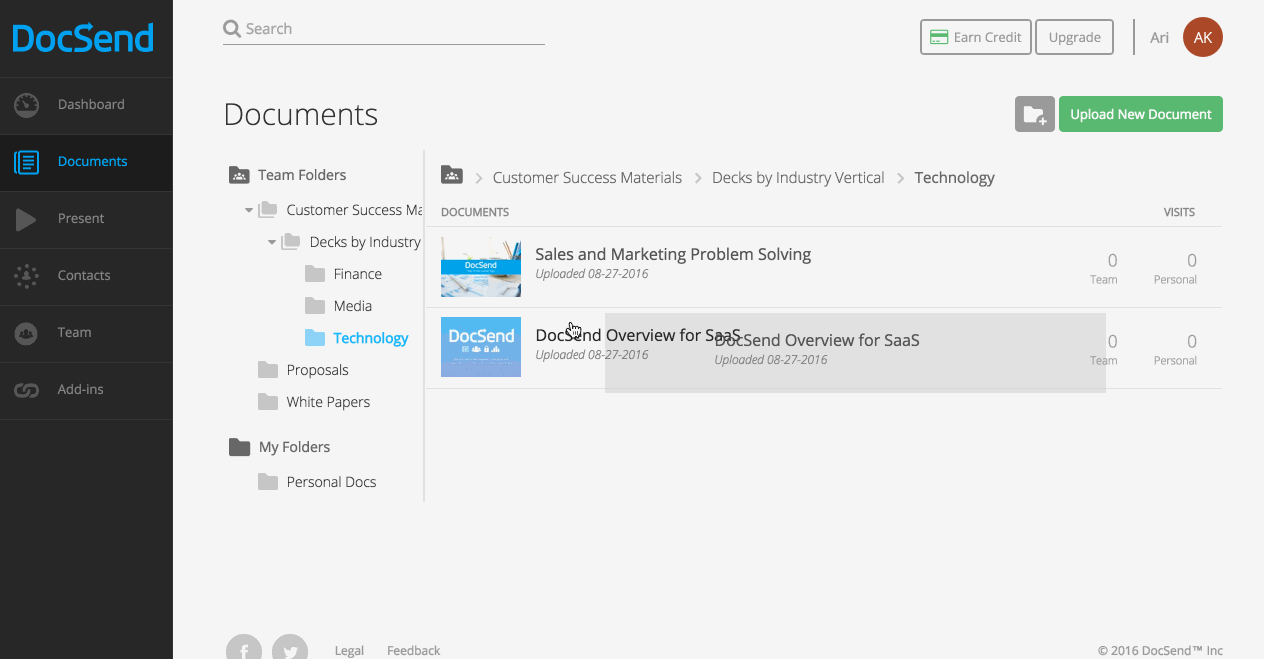 If you attempt to move a team document or team folder to a personal folder, any active links your DocSend team has created will be deactivated and your teammates will no longer have access to the document. When this happens, you will see a warning message asking you to confirm the un-sharing action: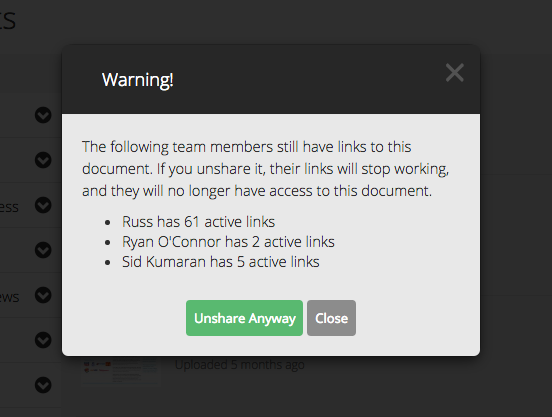 Uploading Folders
Documents must still be uploaded individually. We are planning to release support for folder uploading in the near future, so please keep an eye out for a message announcing that functionality.