DocSend gives you the option to display a Contact Card within the Document Viewer for a more personalized visitor experience.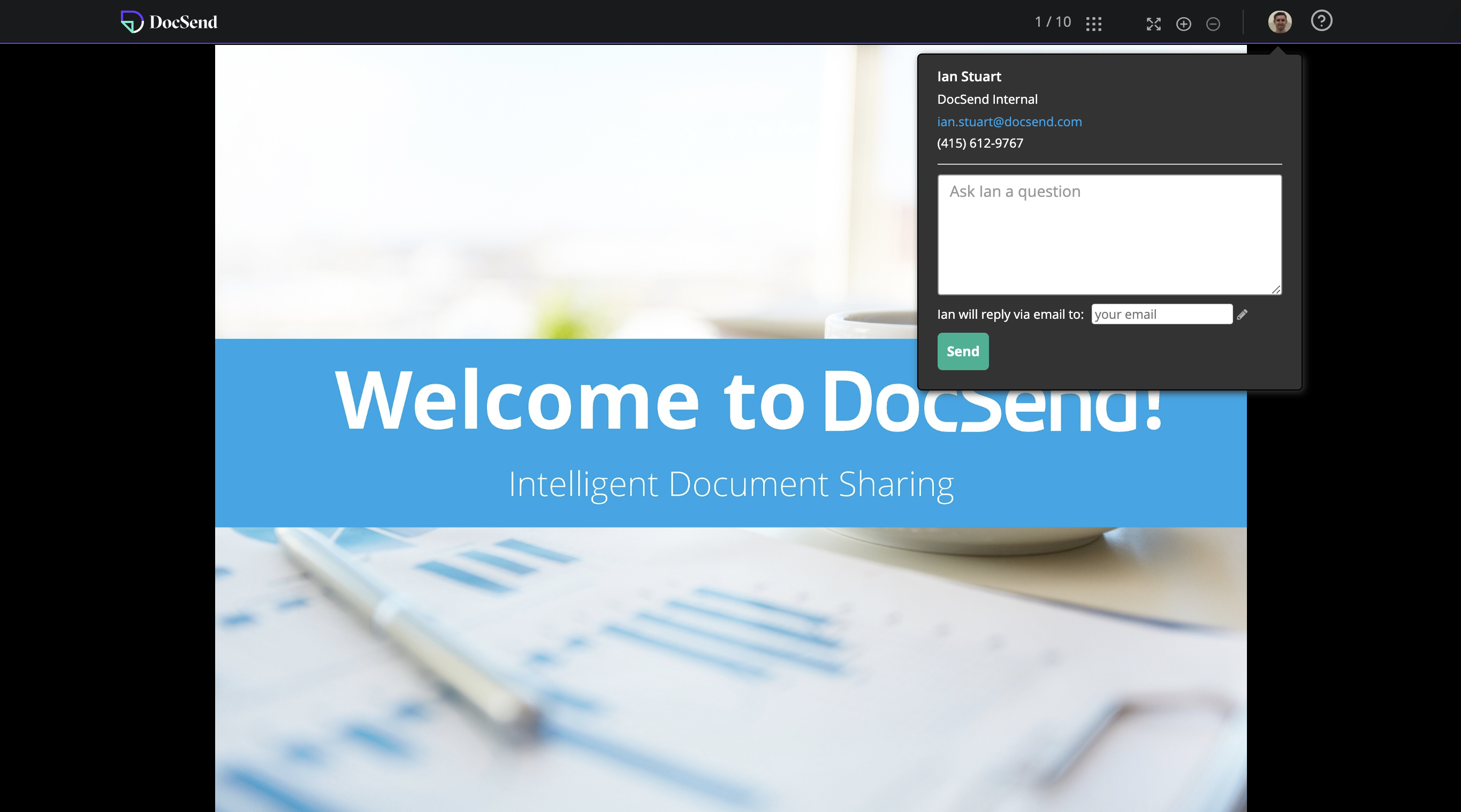 In your DocSend Contact Card you can choose to include your picture, tagline, email, phone number and LinkedIn account.
This shared information will provide a new way for your viewers to reach out and connect!
To enable the DocSend Contact Card (and select what you would like to display), go to your Contact Card settings page.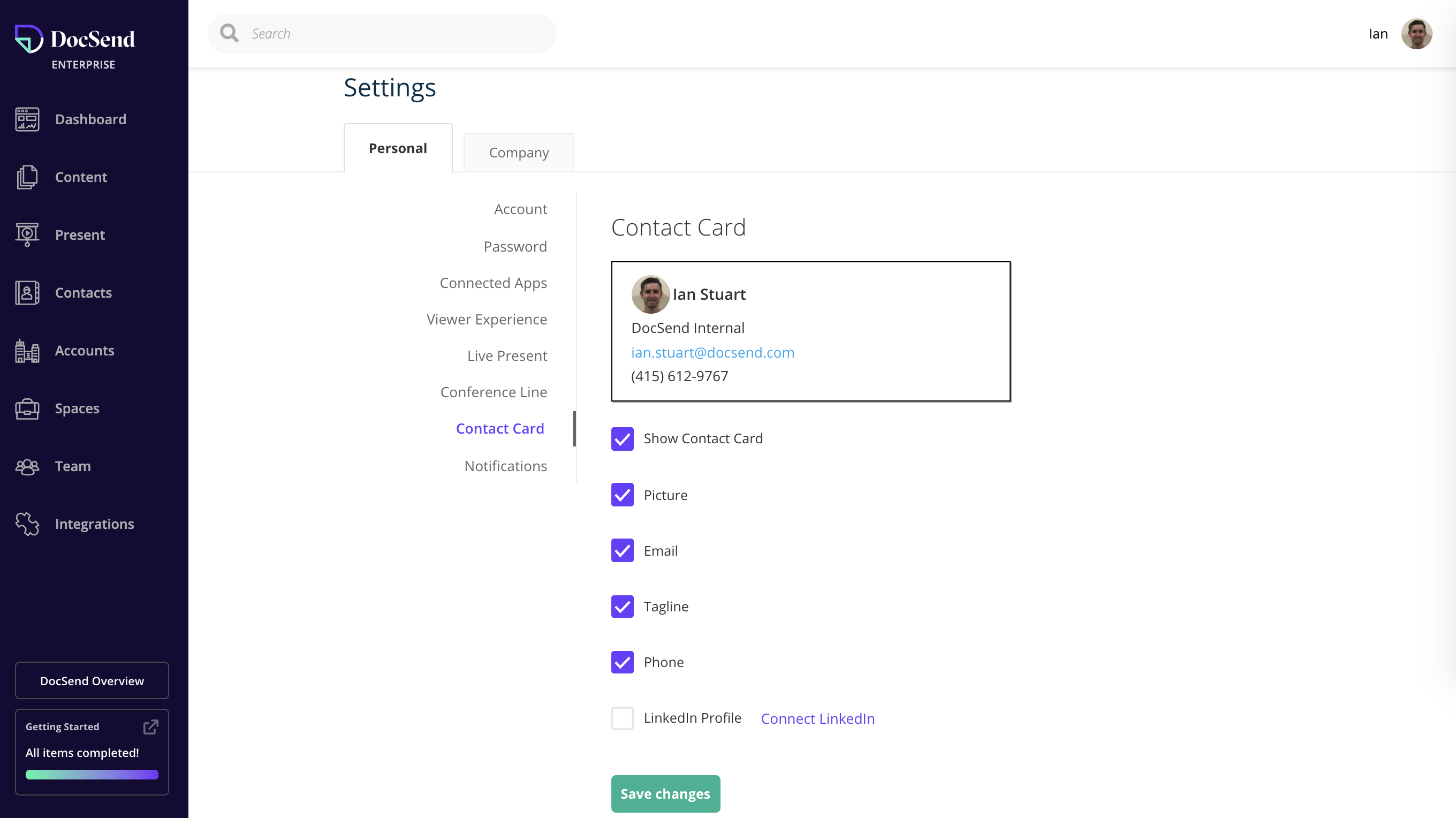 You can also choose to display a viewer feedback form from the Viewer Experience settings page.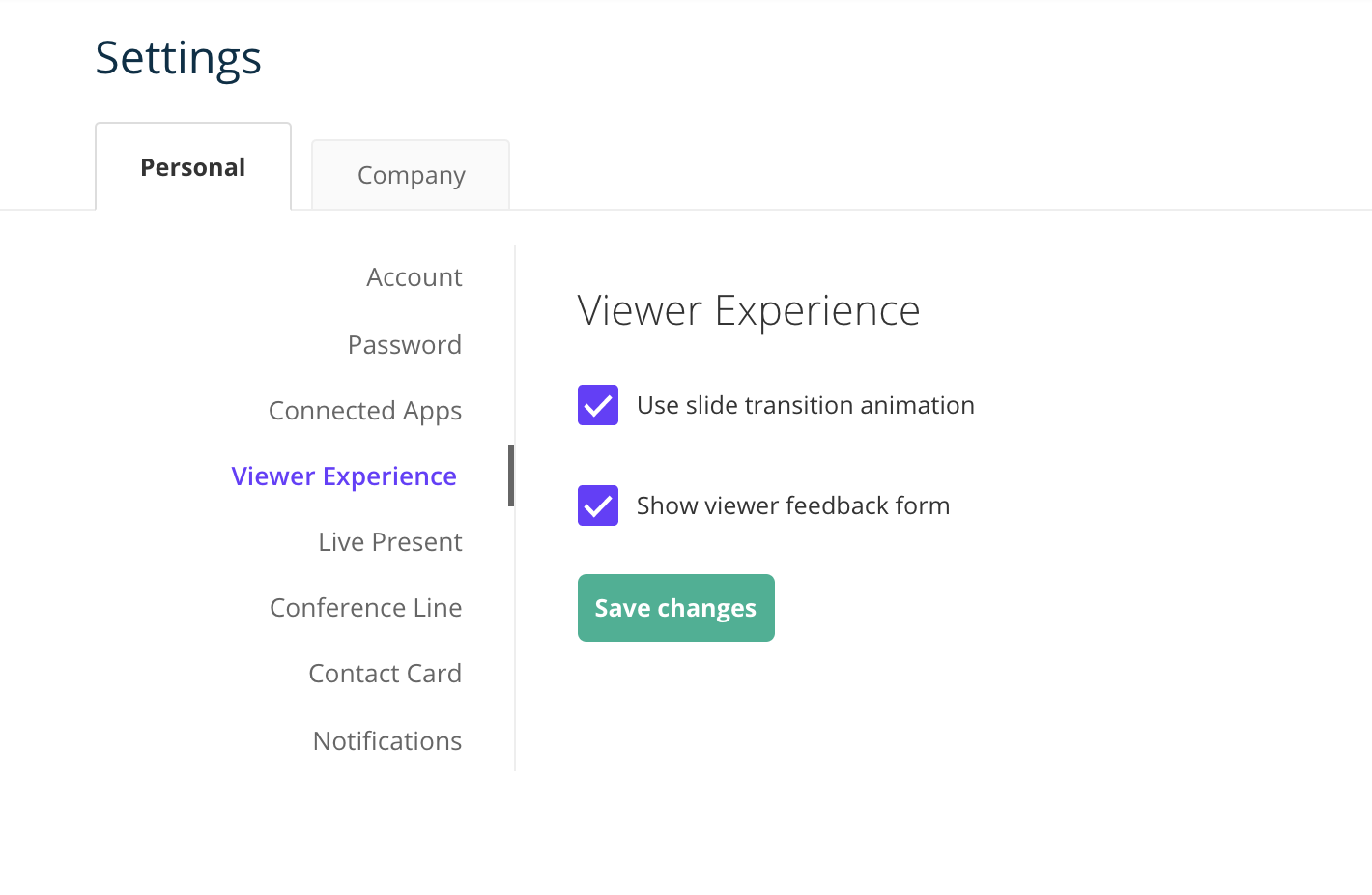 Keep in mind:
- The content on your Contact Card is tied to your Account settings and you can change the information there at anytime.