DocSend supports Excel spreadsheets (.xls, .xlsx, and Google Sheets). Spreadsheets can be sent and downloaded by a visitor, but will not be viewable within the Document Viewer.
To upload a spreadsheet, click on "Add Content" from your Content tab.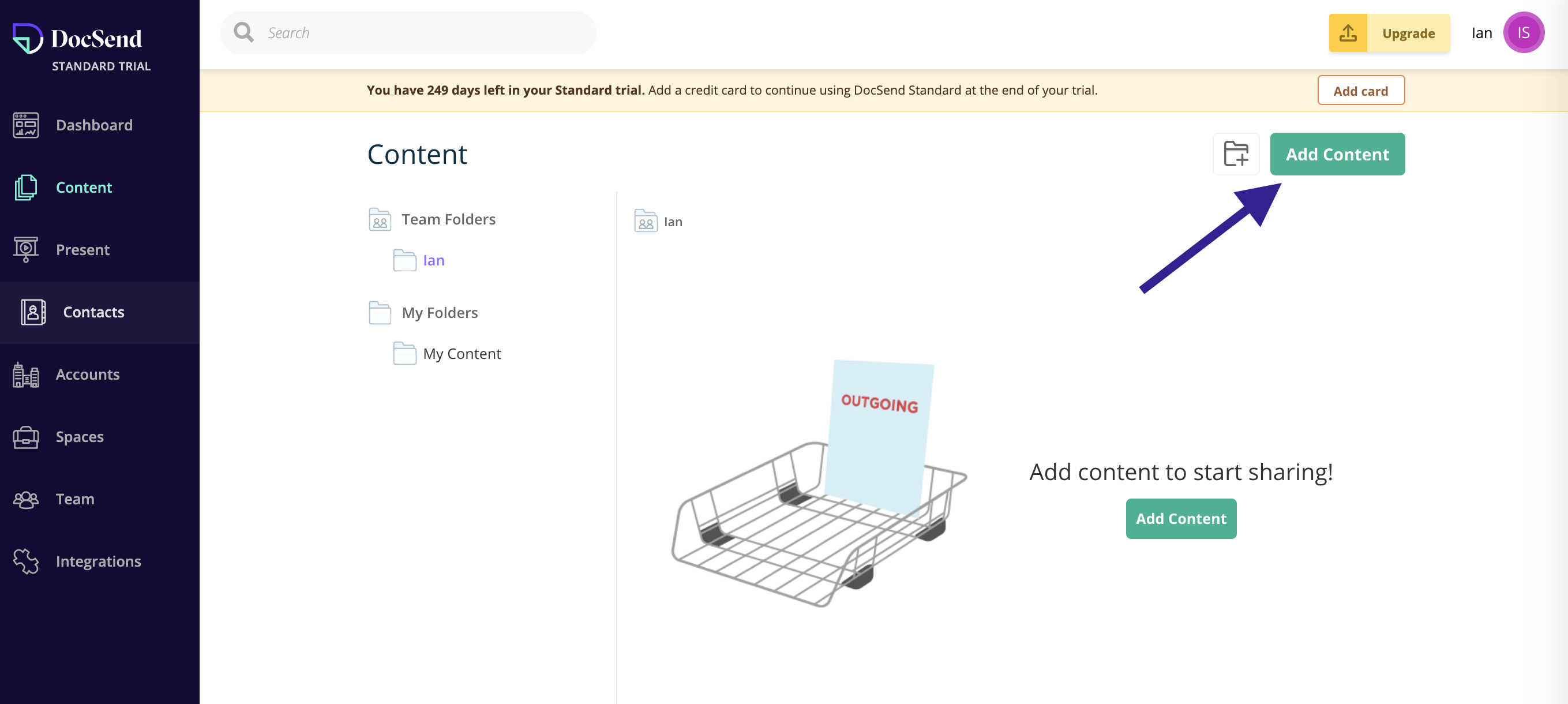 Once your spreadsheet is uploaded into DocSend, you can share it by creating a link or adding it to a Space.
Note: A spreadsheet can only be updated by uploading another spreadsheet. It cannot be updated to another file type (.pdf, .doc(x), .ppt(x)).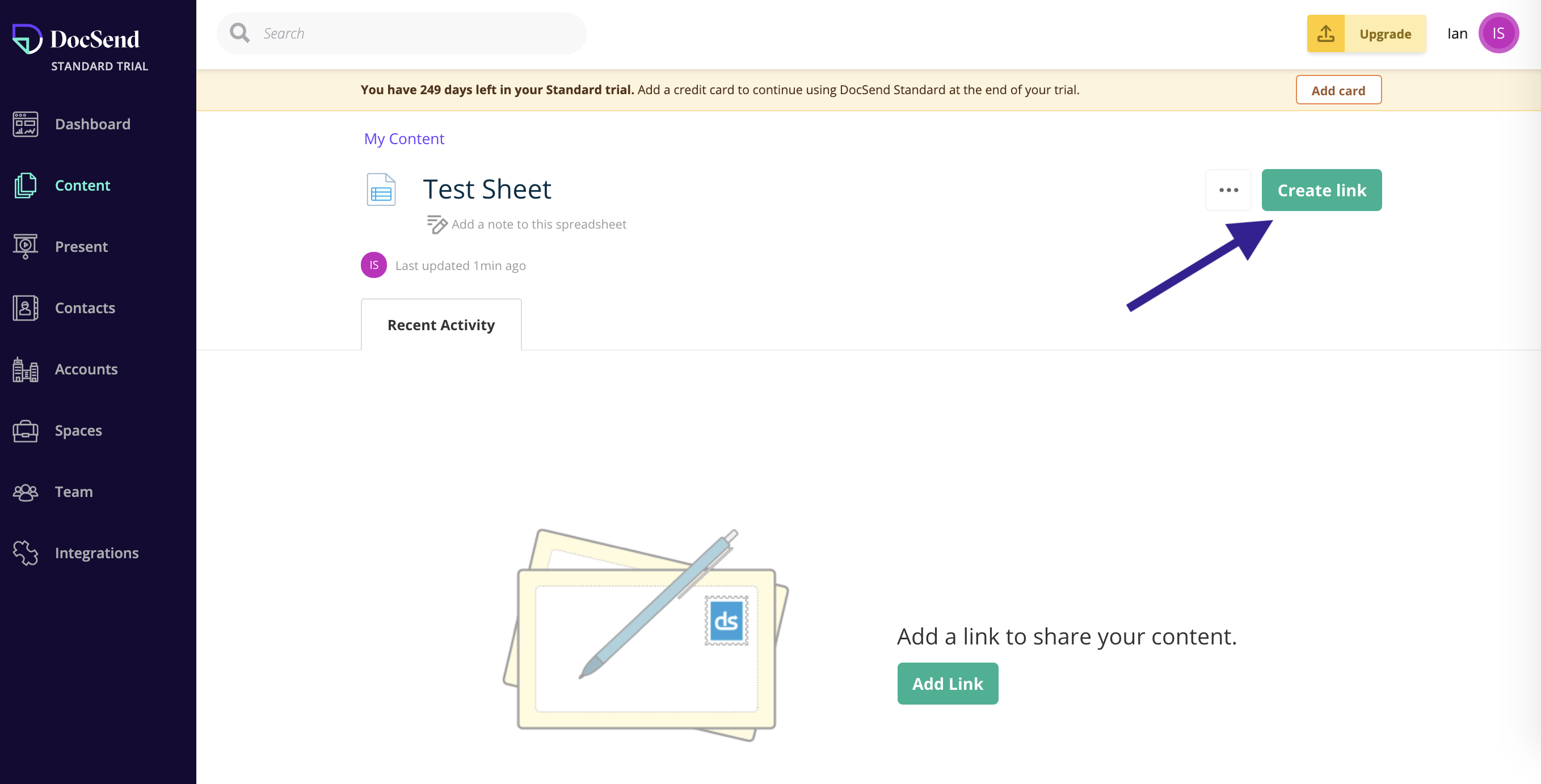 When a visitor clicks on a DocSend link to your spreadsheet, or views it in a Space, a prompt will ask the visitor to download the file.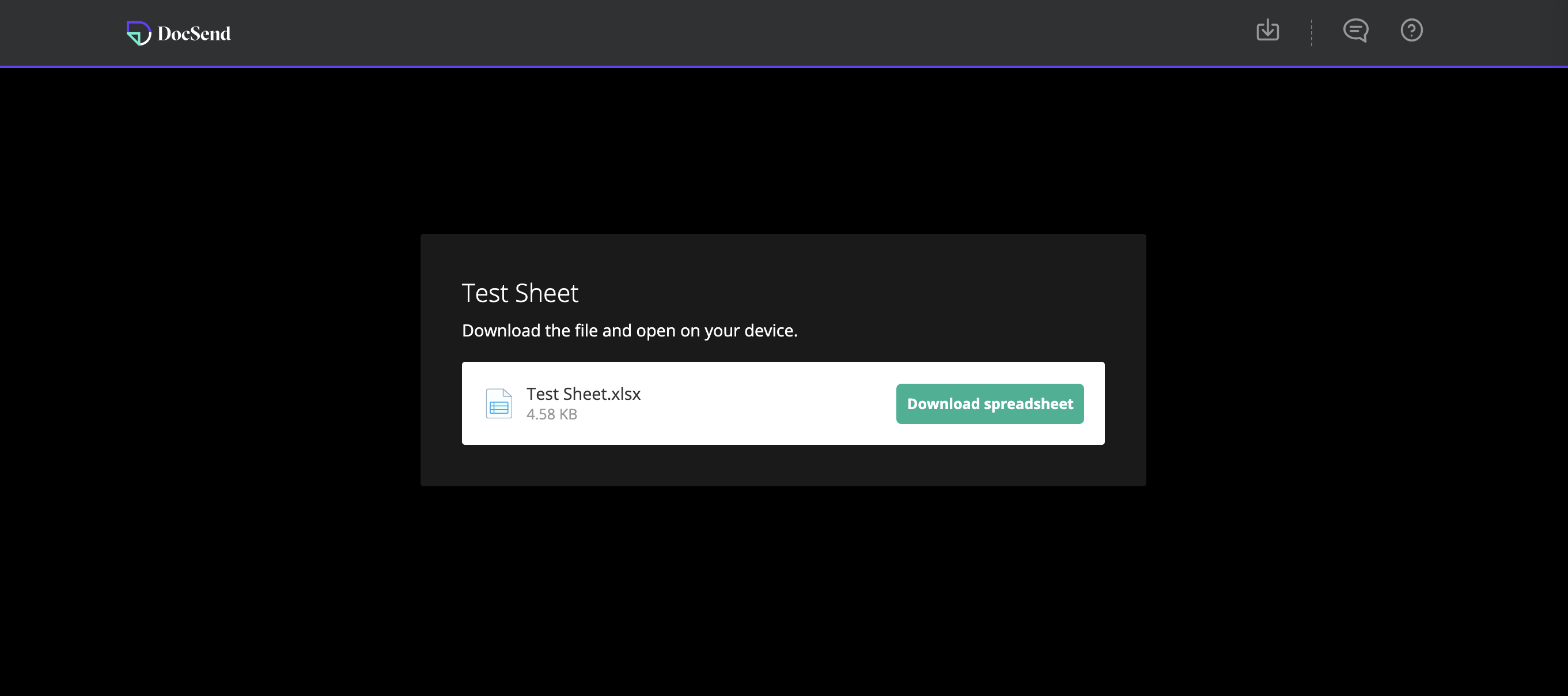 Note: Once the visitor visits your spreadsheet link, the link creator will be notified of the visit. If the visitor downloads your spreadsheet, you will see the download icon on the right of the visitor row.