Hyperlinking Videos
Videos can be added to content as hyperlinks from video-sharing websites, such as Vimeo or Youtube, allowing visitors to seamlessly watch videos without ever leaving the document viewer (please see video below). Additional video services such as Wistia, JW Player, Brightcove, VidYard may also be hyperlinked. However, these additional video services will not play directly through the document viewer and instead will navigate to a new browser tab to play the video. Videos will be tracked in the recent activity page as in-document link clicks. Check out our example from this DocSend Video.
Note: We recommend unlisting Youtube videos or adding a passcode on Vimeo video uploads for additional privacy. Unlisting videos will play the video outside of the modal player on your browser instead.
Tracking Video Performance as In-document Link clicks
All hyperlinked content will be visible and captured in your performance page as In-document link clicks, showing users the page and URL that the visitor accessed.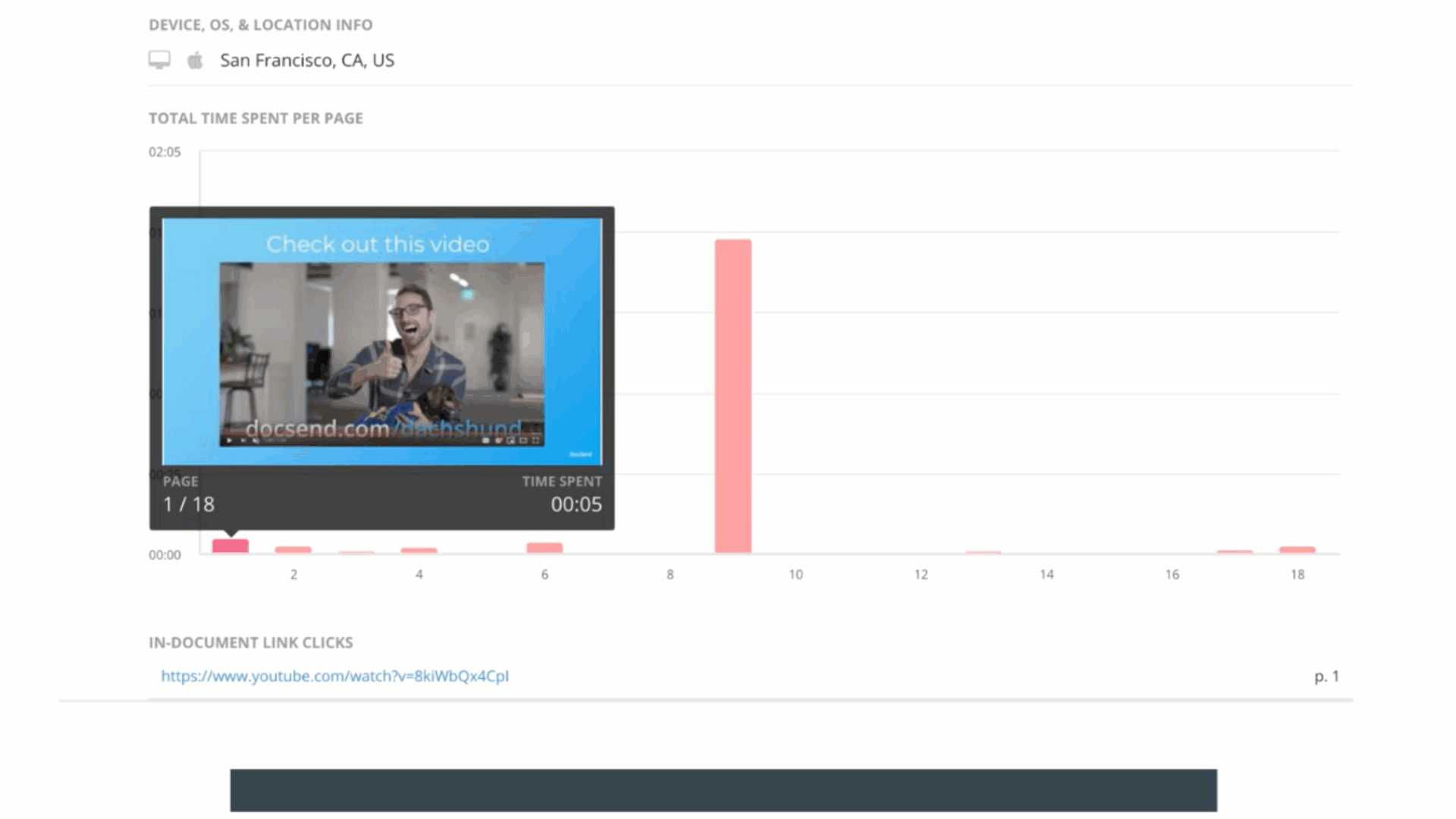 Steps to add video hyperlinks
Videos added as hyperlinks will open the modal player and play the content within the document viewer. The steps below will show how to add hyperlinked videos as screenshots to add a professional touch to a presentation.
Here's what the experience can look like:

Please note: should the YouTube or Vimeo video not play directly through the document viewer, please visit the video settings for your YouTube or Vimeo account as the video may be listed as "private" or have additional settings preventing it from playing through third-party (DocSend) websites.
Take a screenshot of the video you want to include. The video should already be hosted online.



Get the screenshot into your document. Insert the image into your presentation.
Tip: We recommend that the video be on its own slide to help improve document tracking.




Turn the image into a

hyperlink.

Copy/paste the share URL of the video as the link target.



Save and upload your document into DocSend and preview your content.

Adding Gifs
If adding hyperlinked videos is not an option, users can add gif animations in powerpoint presentations as an alternative. Gifs will automatically play within a powerpoint and is a great way to enrich the visitor's experience. Here's how it works:
Edit and create a Gif image (see how to Upload documents for more details).
Open a powerpoint and add the gif image into any slide.
Save the file and upload the file into DocSend.
Users can preview the presentation and see the gif animation play within the presentation.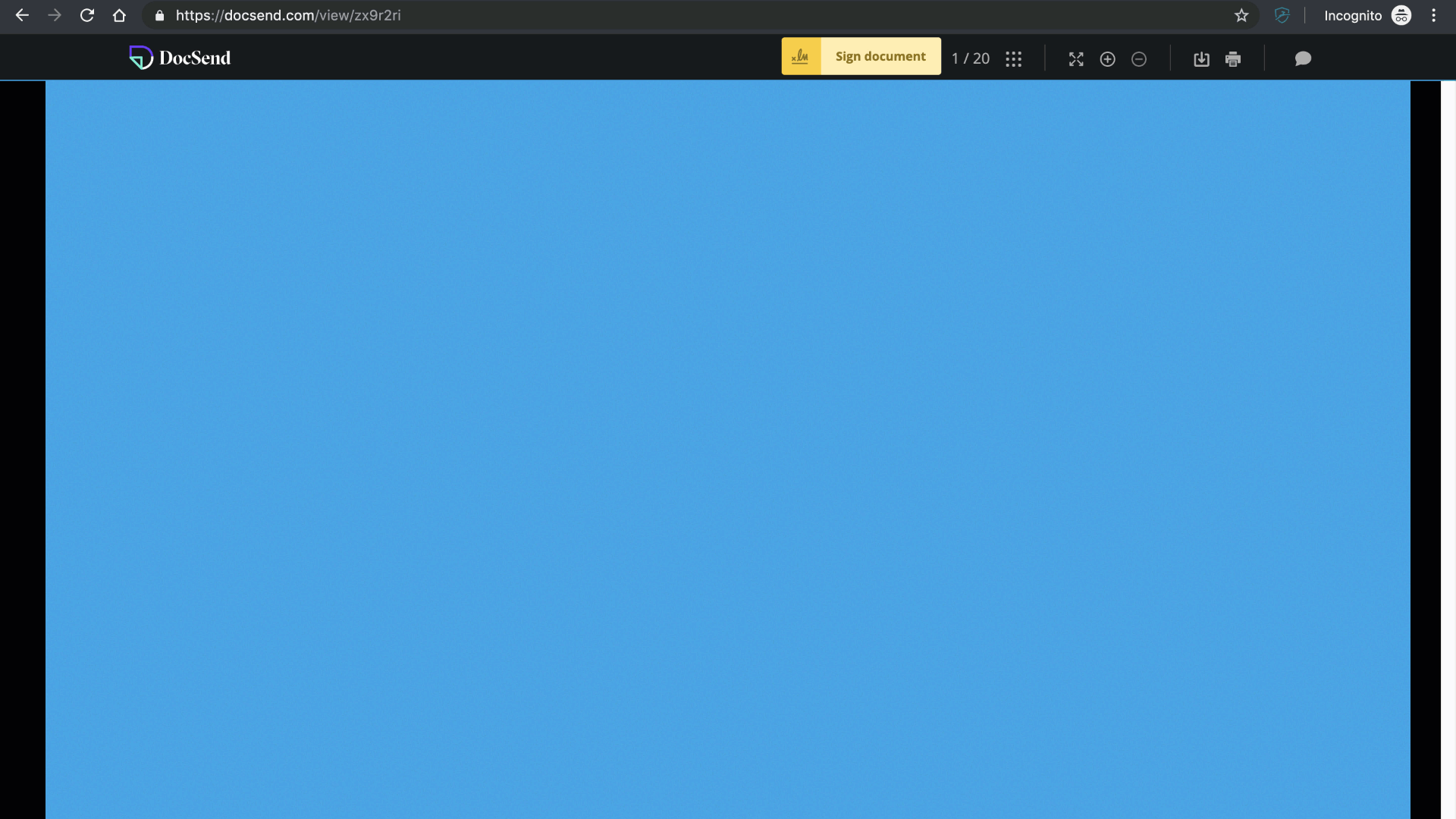 Note: Gifs do not work on PDF uploads
Check out our help center article on Download-only content for more information on video file extension uploads.