Improve your workflow
Using the DocSend for Outlook add-in can help users send and manage DocSend content more efficiently by integrating your DocSend account with your Outlook client. If you haven't already downloaded DocSend's Outlook add-in, check out our article on Downloading the Outlook Add-in for more details. Here's how it works: 

Select Insert link or Upload document button.

Search, upload, or select the content.

Create and configure your DocSend link.


Insert the DocSend content as a hyperlinked message or automatically as the document name.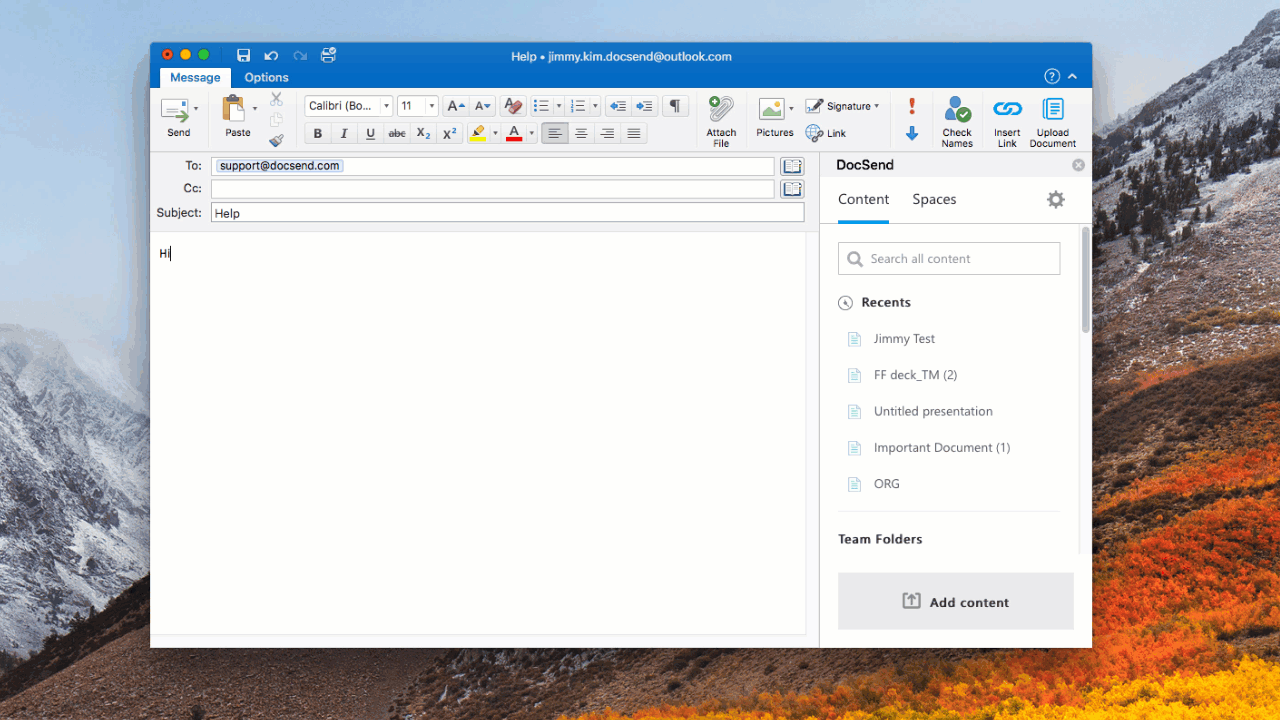 Sharing Spaces through the Outlook Add-in
When composing an email, you can use the DocSend Outlook Add-in to quickly find and share Spaces. Go to the Spaces tab and search for the Space and then select 'Insert Space link' to add it to your email message.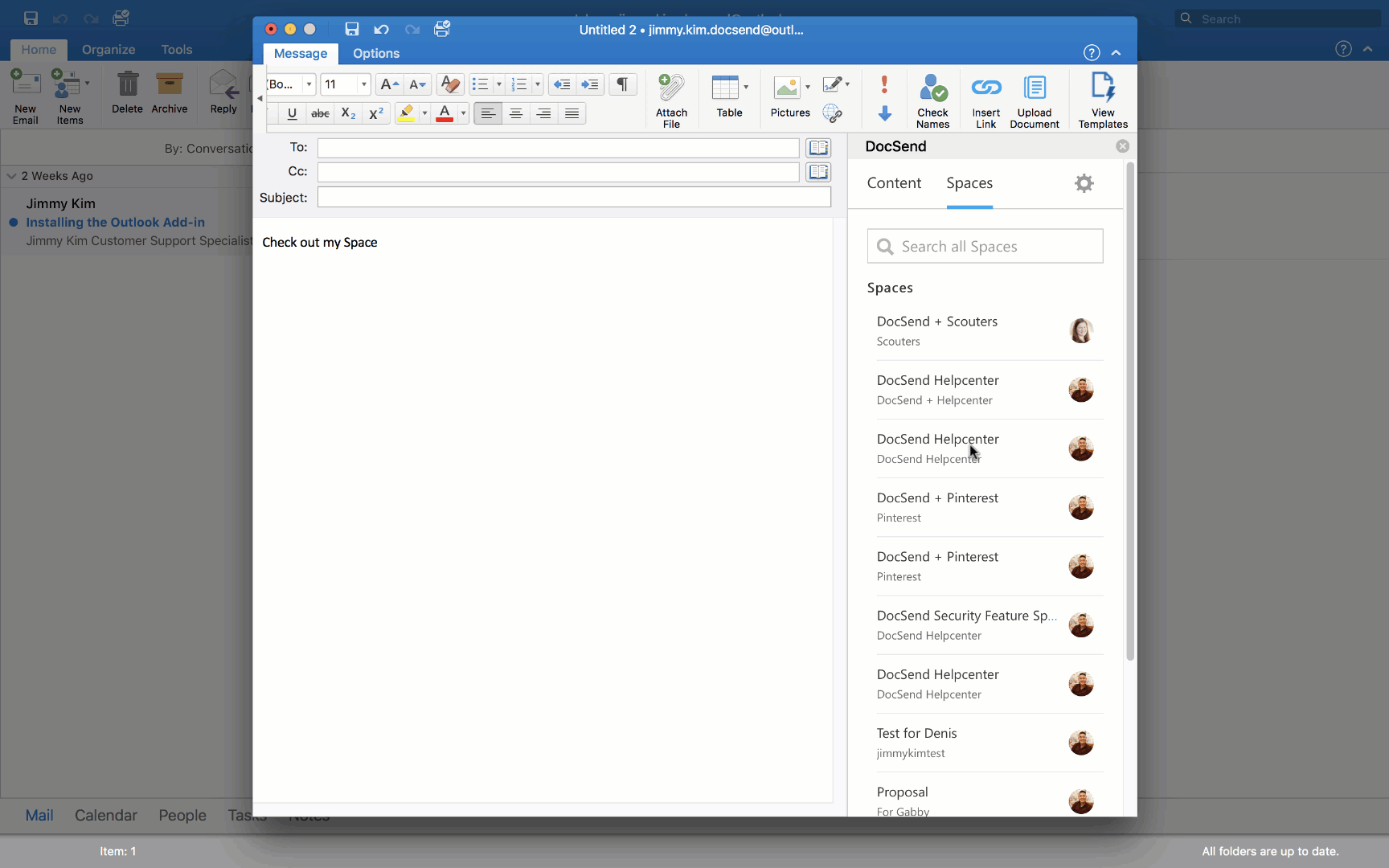 Seamlessly associate your link with an account
When you select a document or Space, we will auto-populate the account associated with your recipient's email address into the Account name field. If the account does not exist, DocSend will auto-populate the email address' subdomain. The best practice is to make sure your Account names are consistent within DocSend (e.g. <Snap>, not <Snapchat>).