The DocSend for Outlook add-in makes it easy to access your entire library of content, without ever leaving your inbox. Here's how it works: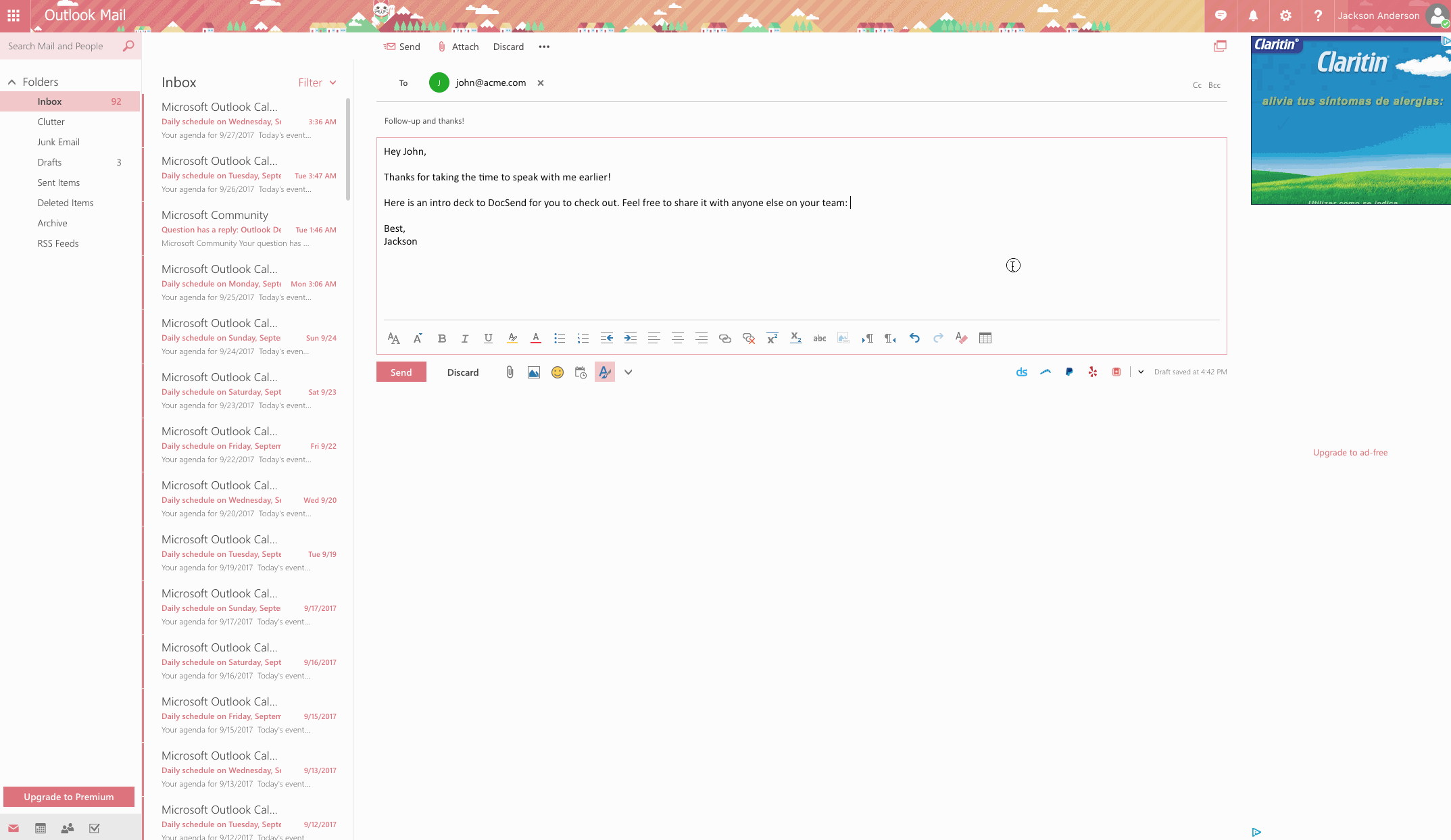 Find the content you need, without ever leaving your inbox
When composing an email, you can use the DocSend extension to find individual documents or a collection of documents stored in a Space. You can search by name or notes.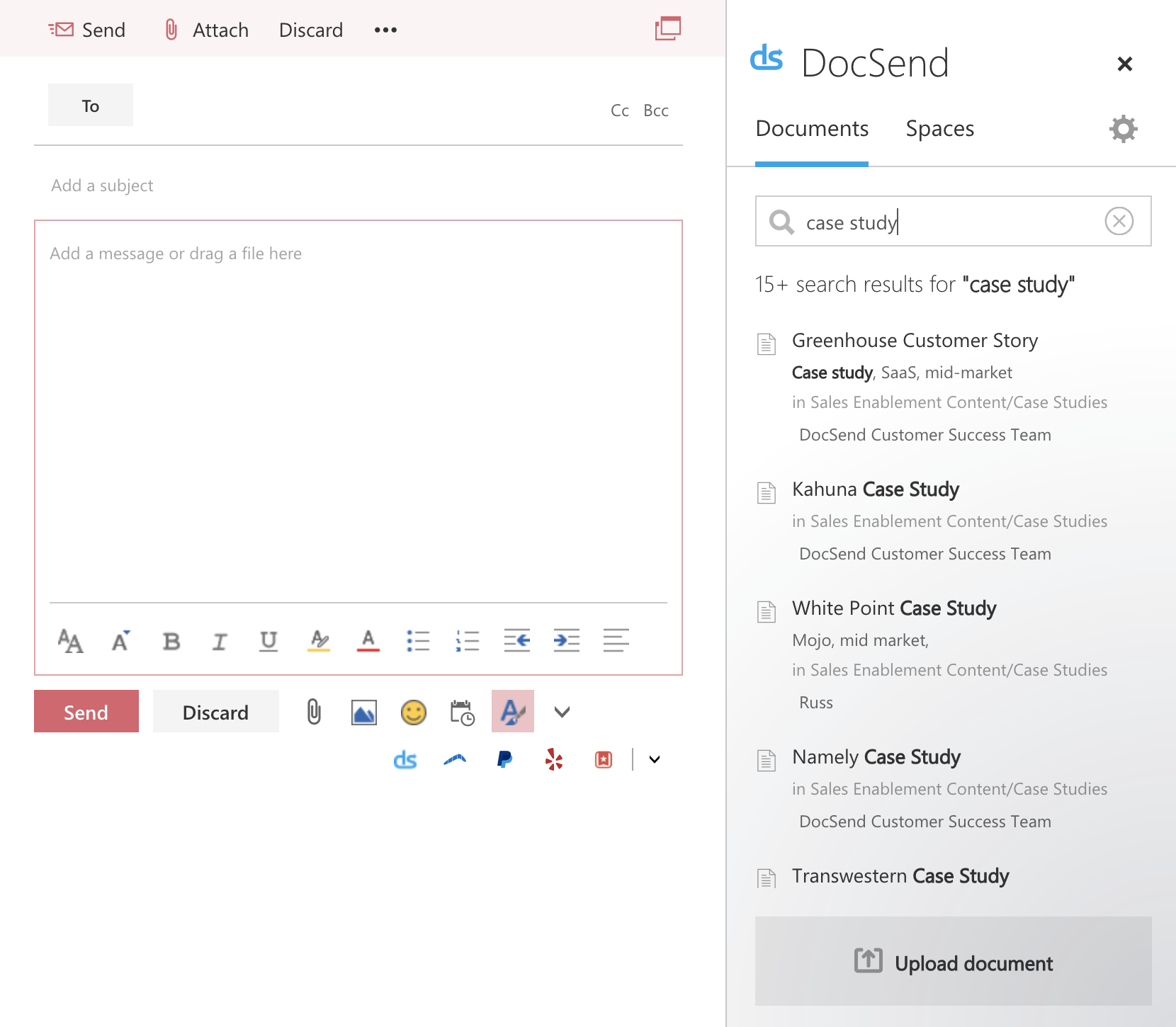 Seamlessly associate your link with an account
When you select a document or Space, we will auto-populate the account associated with your recipient's email address into the Account name field. If the account does not exist, DocSend will auto-populate the email address' subdomain. The best practice is to make sure your Account names are consistent within DocSend (e.g. <Snap>, not <Snapchat>).
Track without requiring an email address to view
The link settings match the link creation settings in the DocSend UI. If you are sending to one recipient using the extension, and require email address to view, your first viewer will not be prompted for their email address - since we know through Outlook who you are sending to. However, anyone after your first visitor will be asked for their email address in order to view your link. If you do not require an email address to view, we'll still give you other relevant information on visitors including viewing stats, operating system, and location.
After clicking "Insert link", your DocSend link will automatically be pasted into your Outlook message - already hyperlinked and ready to go!
Note: You can change your DocSend link's text by clicking on the link and editing the text.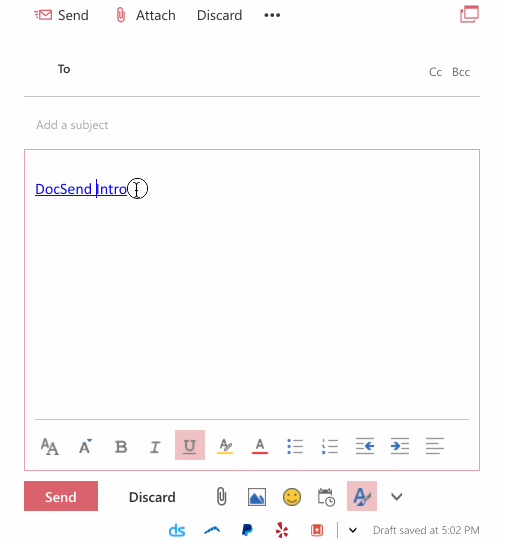 Editing your DocSend hyperlink in Outlook: