Now that you have uploaded a document and created a link, it's time to share that link! DocSend does not handle the sending of your collateral – we leave that important piece up to you.
You can copy and paste the link into an email, LinkedIn message, Tweet, text message, or any other platform you'd like. Your visitors will see your document in the DocSend viewer, and you will receive an email notification soon after it is viewed. After this occurs, you'll be able to see page-by-page analytics on their individual viewing session from your DocSend account.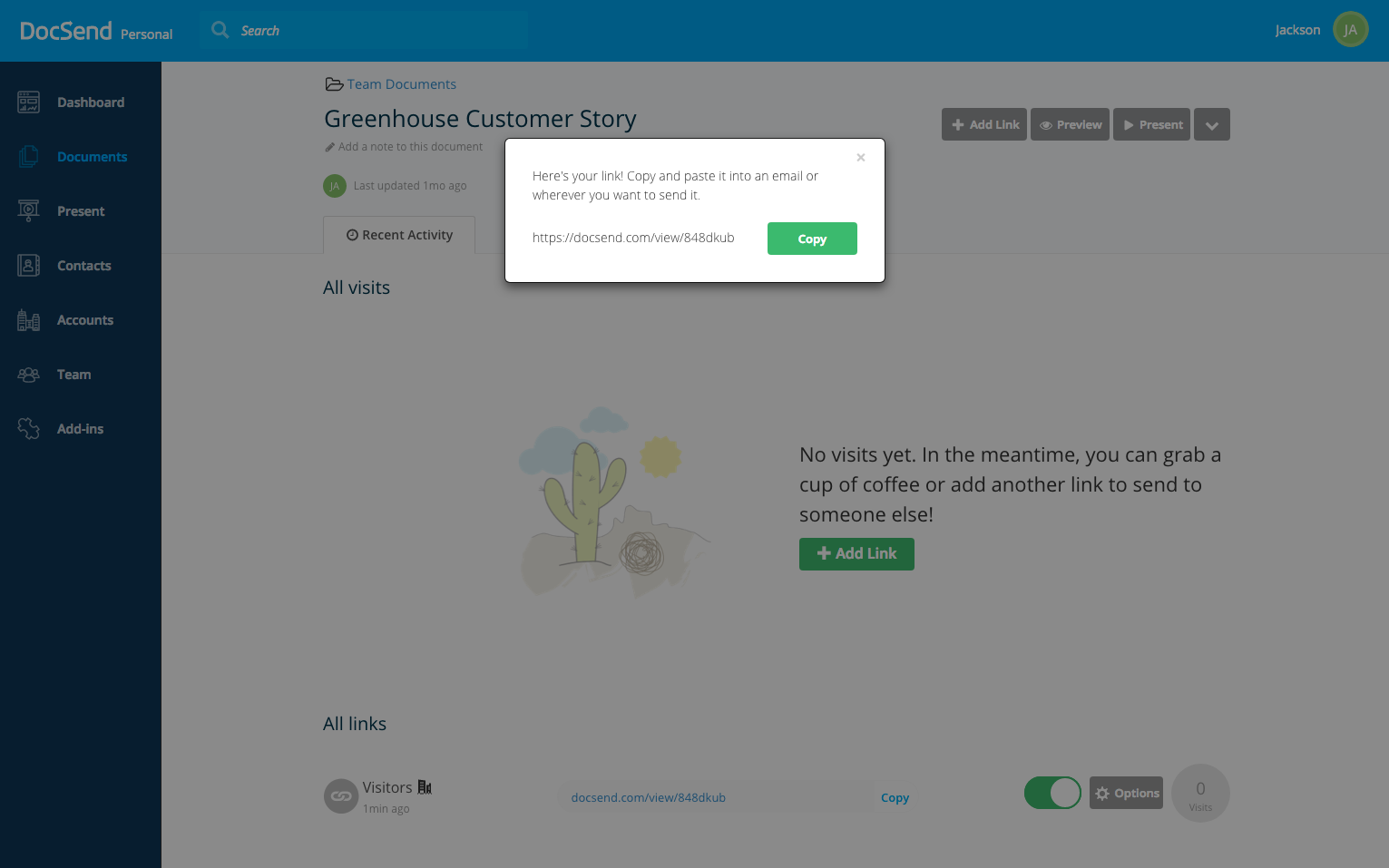 For more information on viewers, notifications, and questions relating to document visits, check out the Visits section in the Help Center.