Syncing visits and link creations to Salesforce is a company-wide setting. To have visit/link creation activity synced to Salesforce, the account Admin or Owner(s) needs to enable it in the Salesforce Settings panel.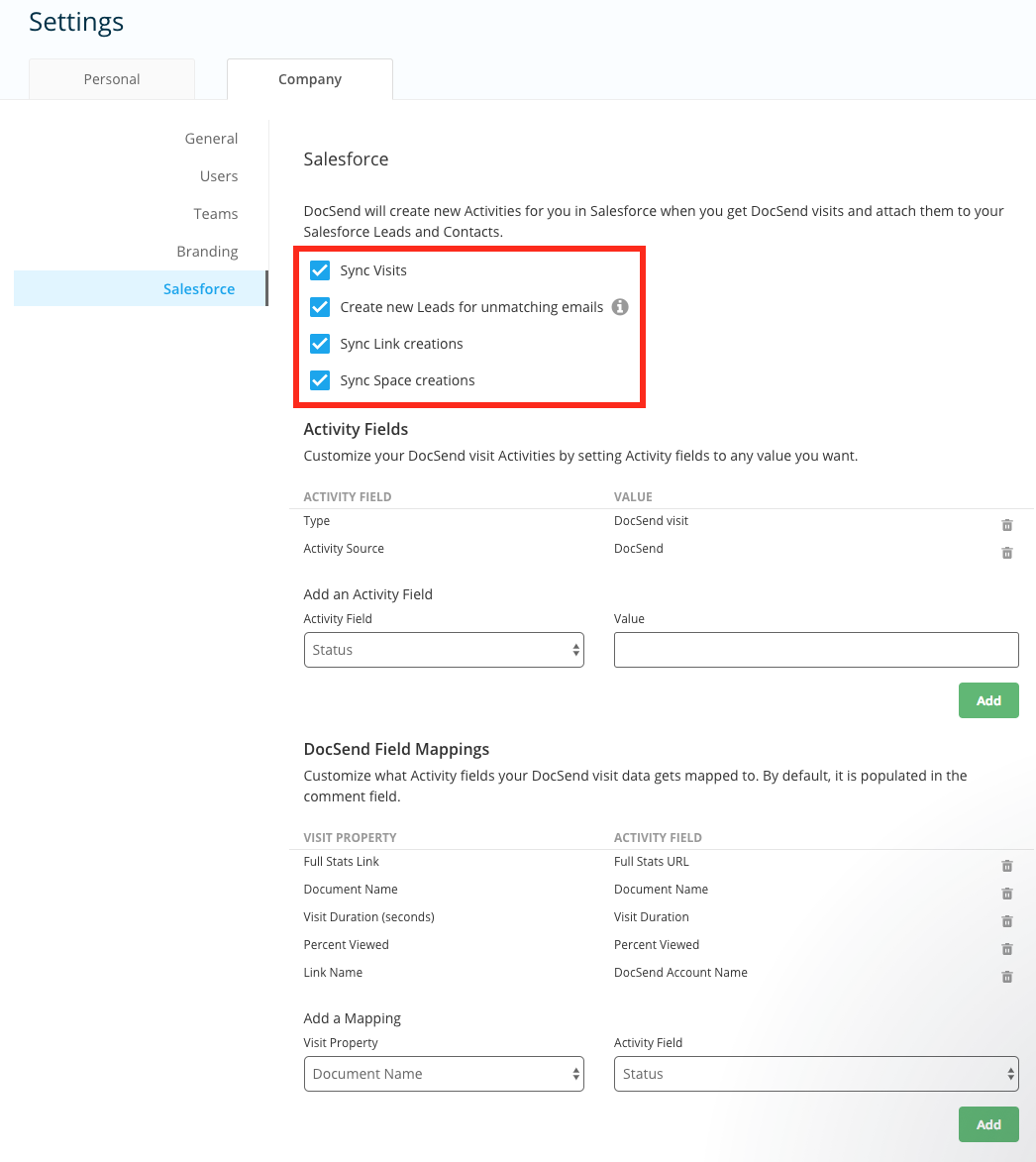 Once "Sync Visits" is checked on, users who don't have their Salesforce account connected (from their Connected Apps page) will be prompted by a blue banner to connect their Salesforce account to their DocSend account.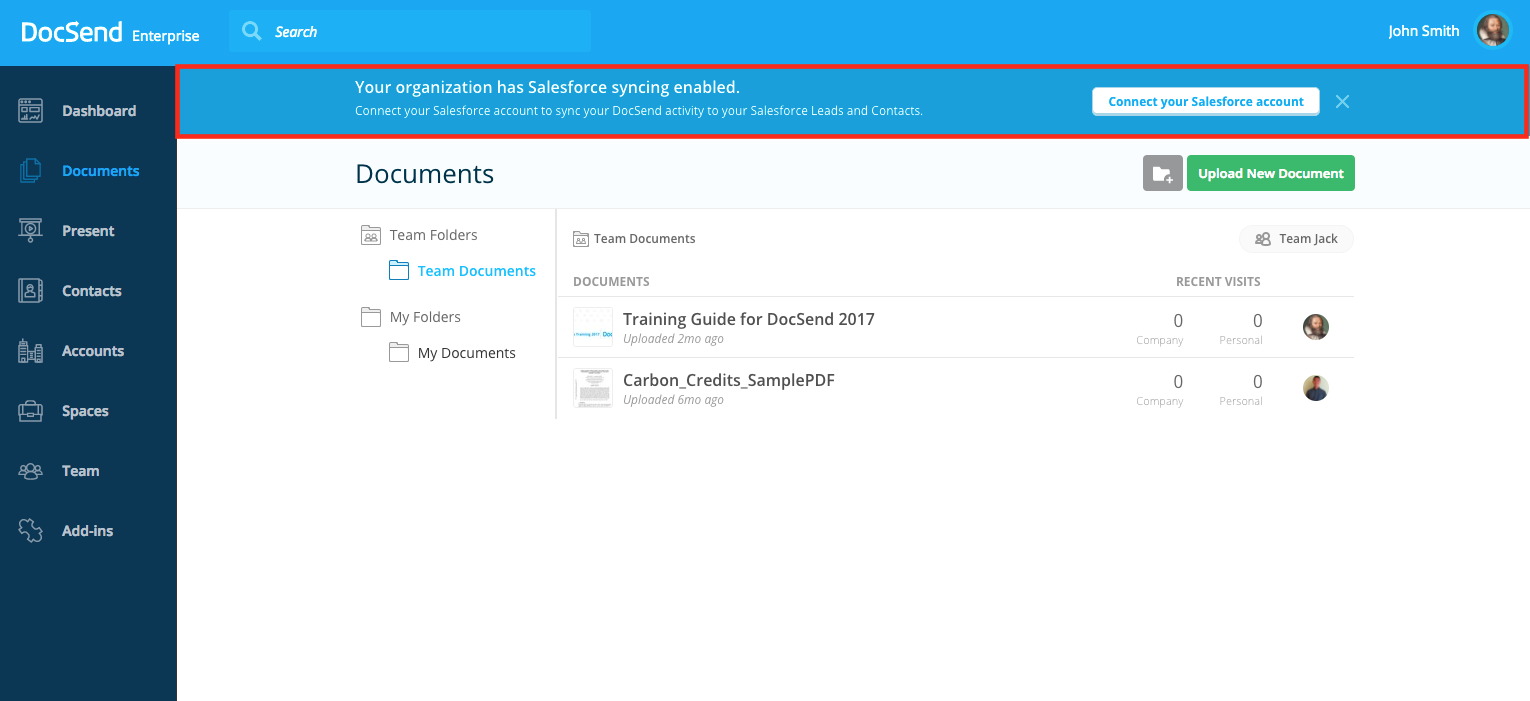 DocSend visits/link creations will sync with a Salesforce contact if the visitor's email address matches the contact's email address in Salesforce (recommended to "Require email to view" or use our Gmail/Outlook plugin). If the email does not match, but the DocSend and Salesforce account name matches, then DocSend will put the activity in that Salesforce account. If neither the email nor account matches, and the "Create new Leads for unmatching emails" is checked on, DocSend will create a new lead for you in Salesforce.
Note: Make sure your Salesforce account has the correct permissions for this to happen.
To customize your Salesforce settings, click here.