You can disable a link at any time on your document page.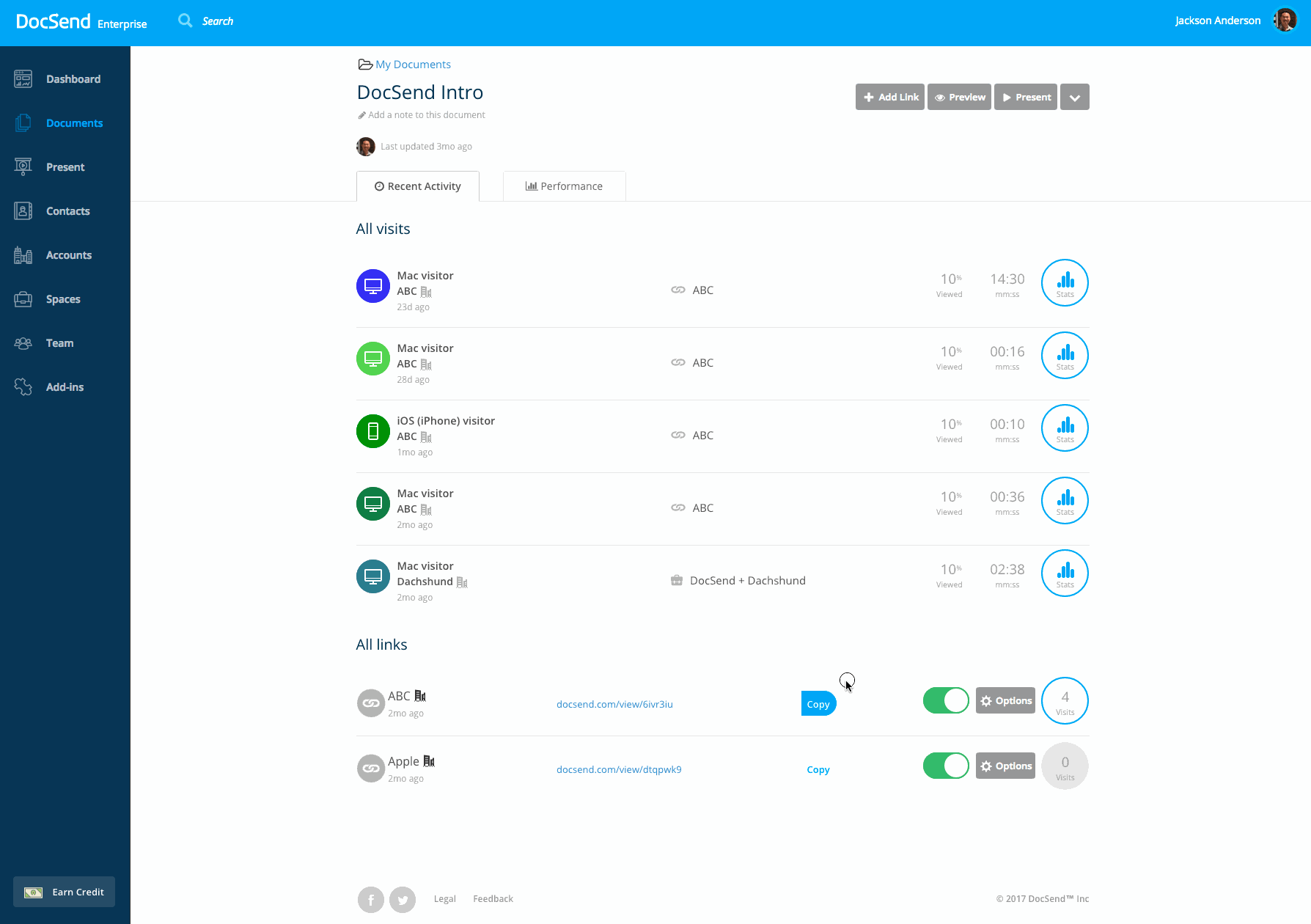 When you disable a link, it will no longer be viewable. A visitor can still click and head to a disabled link, but he/she will be told it has been disabled by the link owner.
DocSend will not release your email address on the disabled link screen.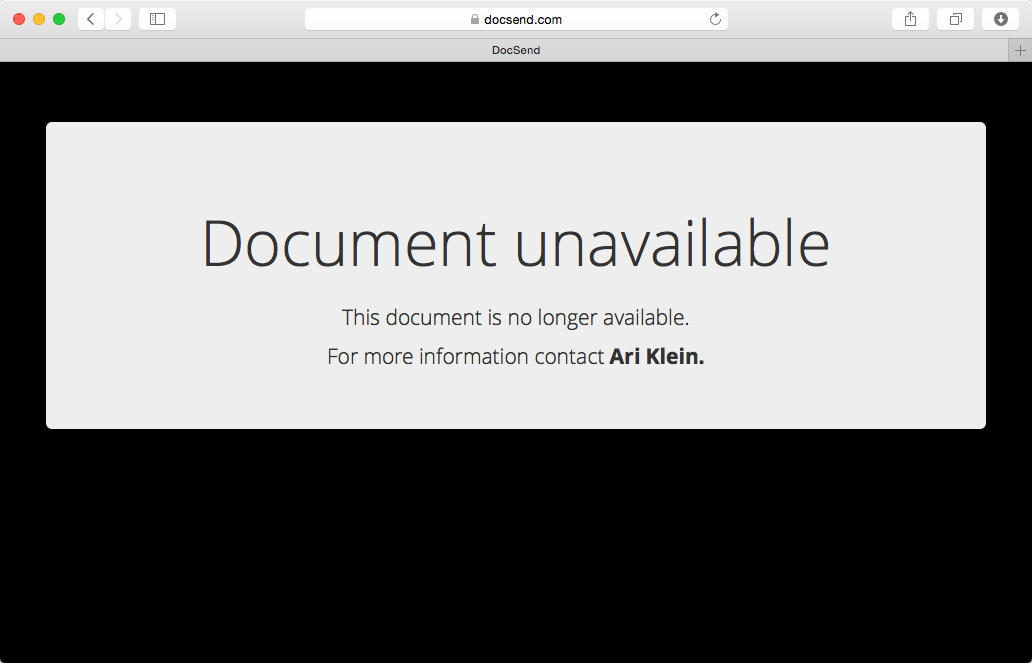 Note: When someone tries to visit your disabled link, you will receive an email notification alerting you of the attempted visit. Because the visitor won't be prompted for their email address, there is no way to know specifically who tried to view your disabled link.