Get Notified
In order to receive desktop notifications, you first need to enable the notifications from your browser. After enabling, have a DocSend tab open in your browser and when a visit occurs you will receive a desktop notification!
If your browser is closed, no worries! You will be emailed immediately following a visit to your link.

Disabling Desktop notifications
Users can disable desktop settings anytime by accessing their browser settings.
For Chrome: go to the Settings > Advanced > Content Settings > Notifications > chrome://settings/content/notifications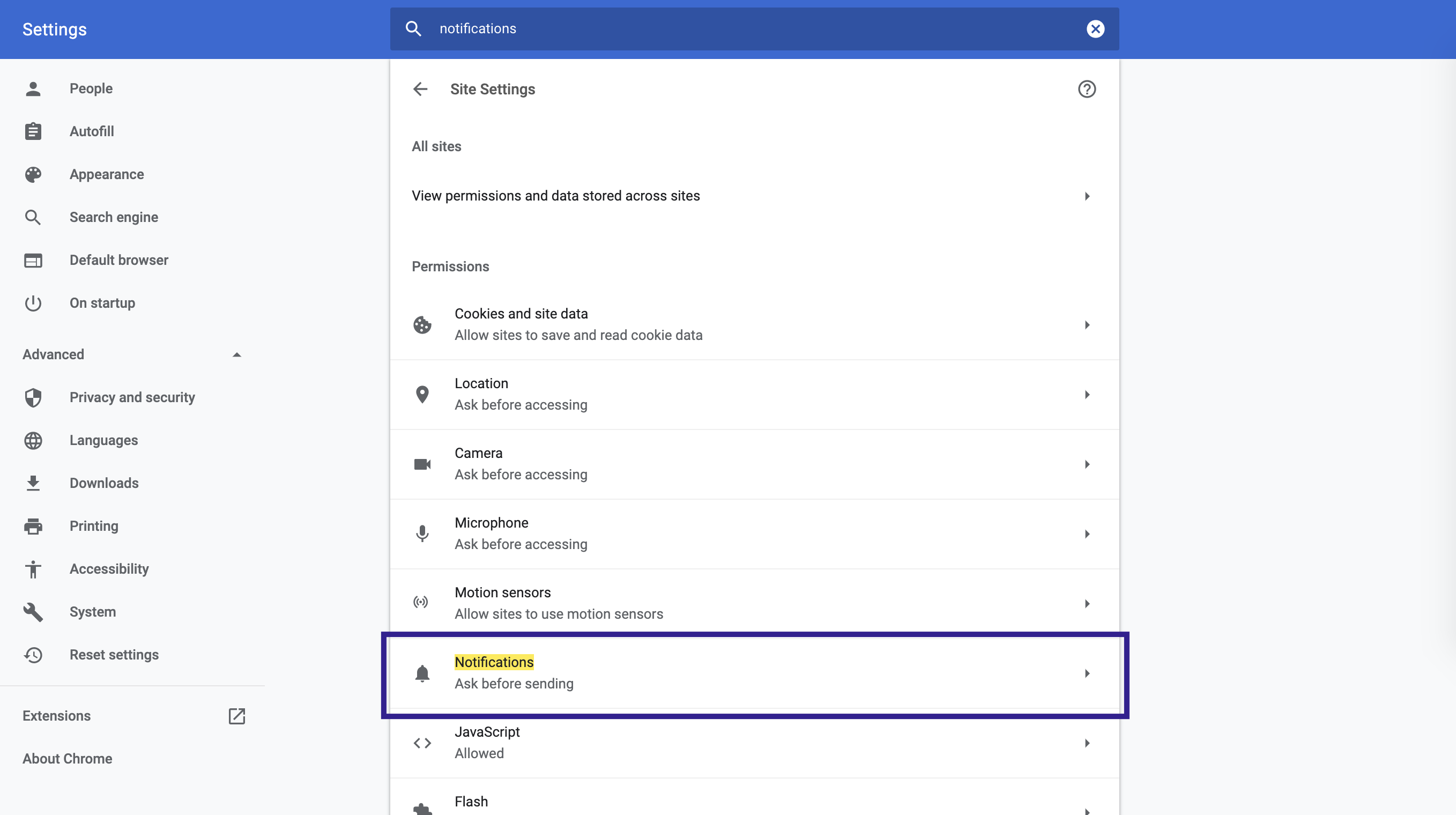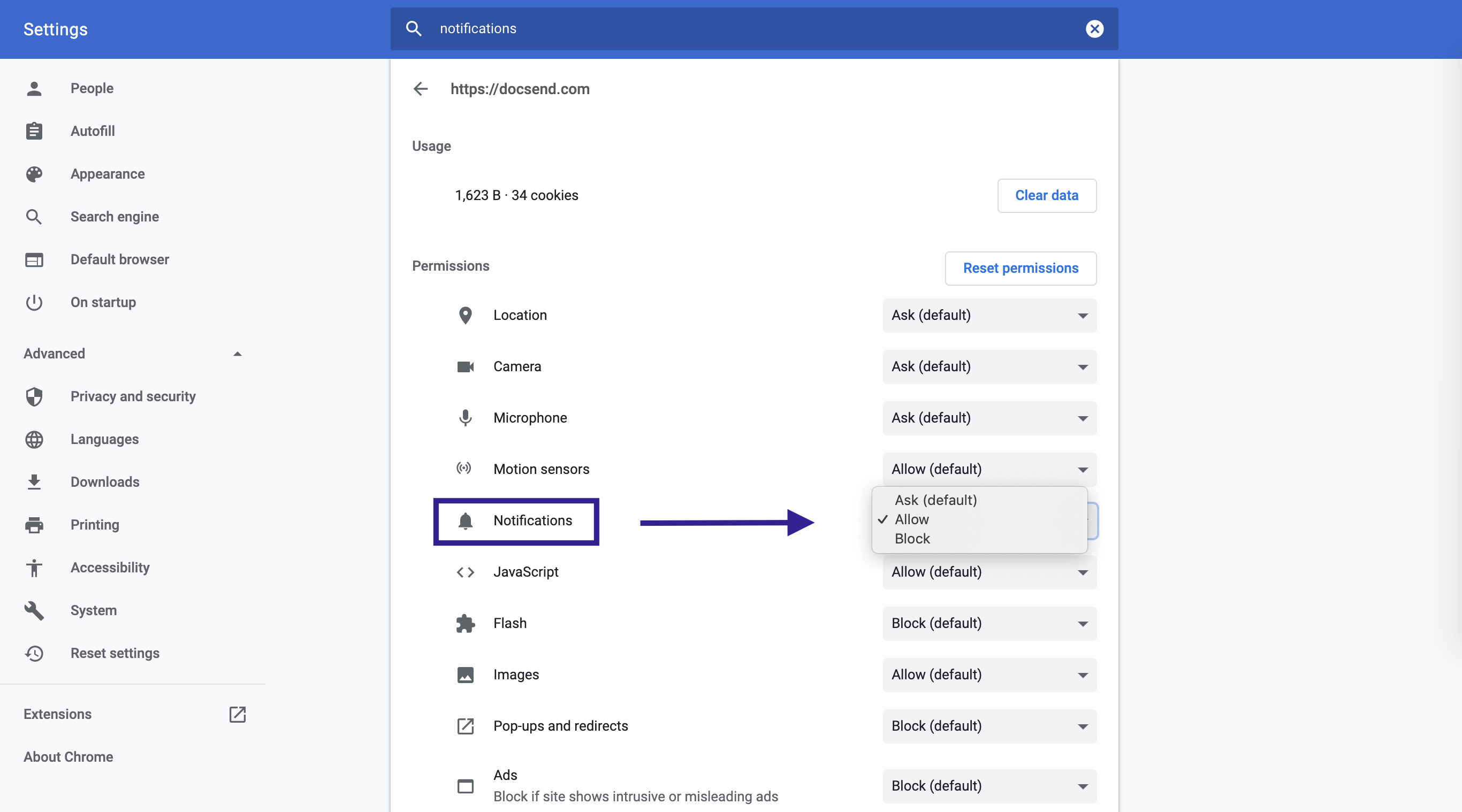 For Safari: Press (CMD + ,) > Websites > Set DocSend to [OFF]