If you installed DocSend's Outlook Add-in and it isn't appearing in Outlook, make sure you are either on Office 365 and using a Microsoft Exchange 2013 protocol (rather than an Exchange Active Sync protocol for instance) or are using a Premium Microsoft Exchange Server. POP3 and IMAP email accounts in Outlook do not support Office Add-ins. See Requirements for running Office Add-ins.





Troubleshooting:
To check this, click File on the top left and look at your associated email address account: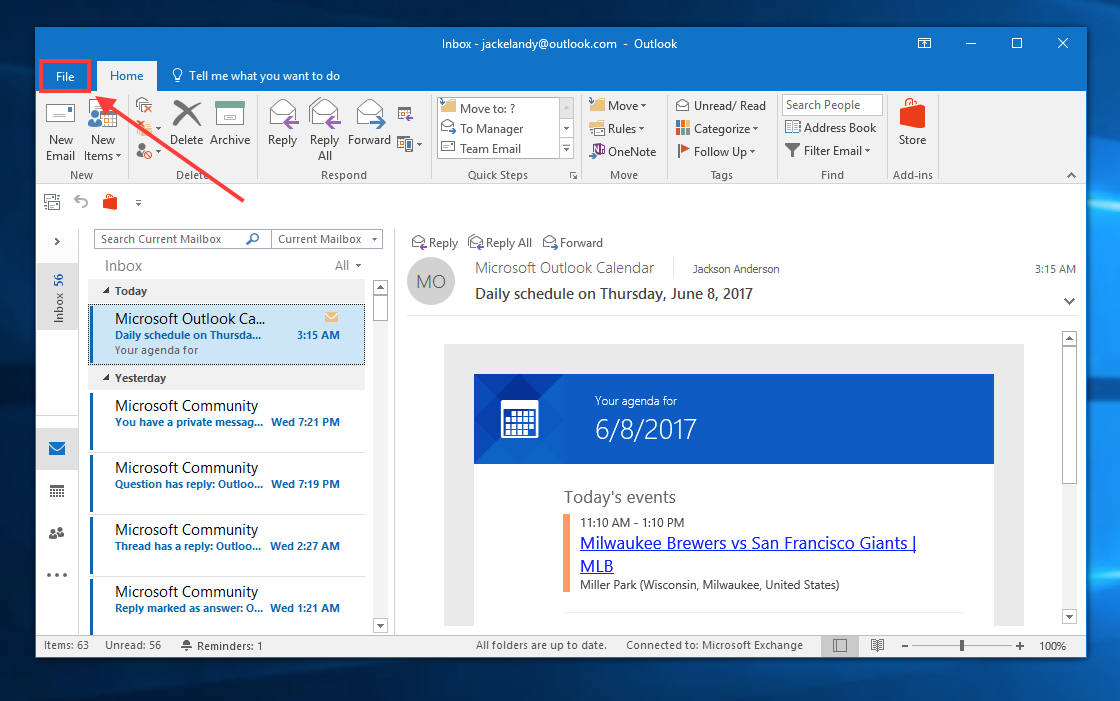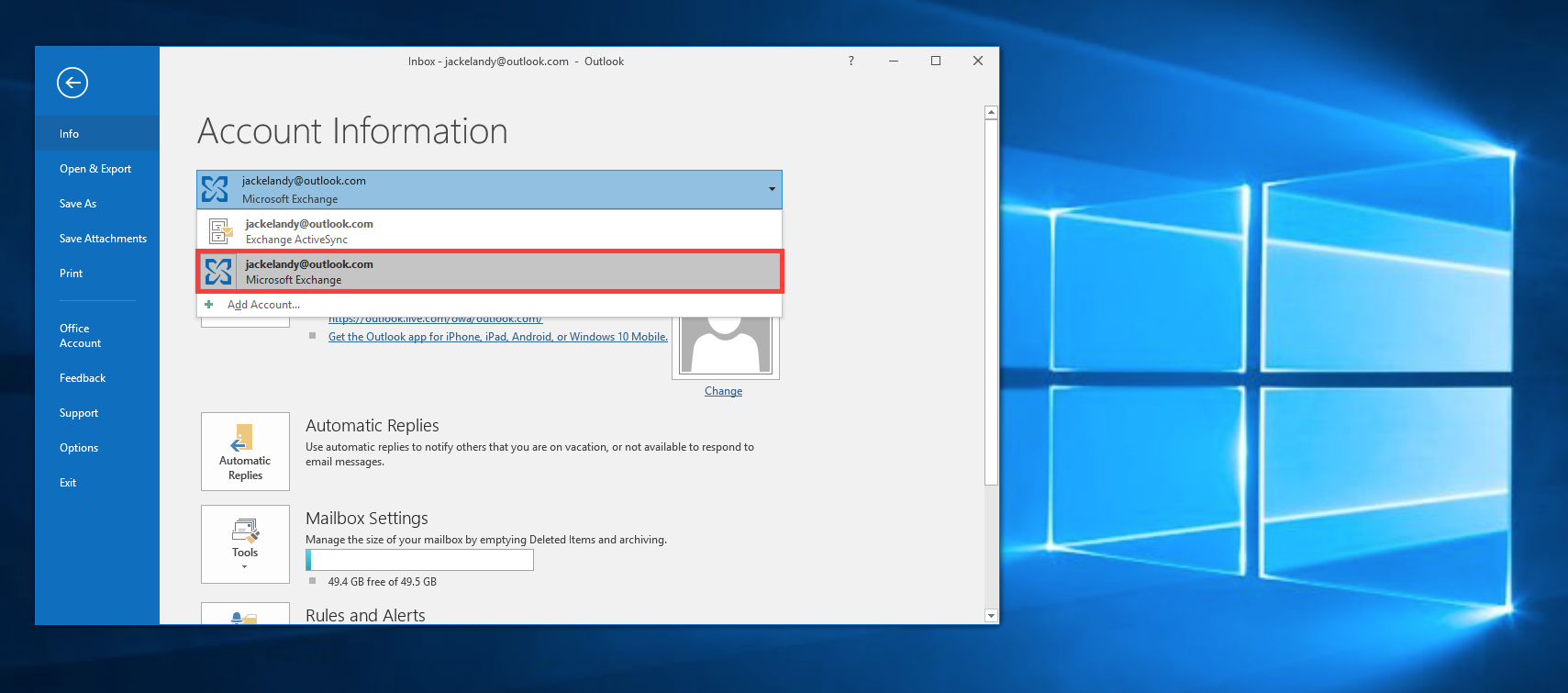 If you don't see a Microsoft Exchange Account, go ahead and add a new account by clicking "Add Account" below your current email address: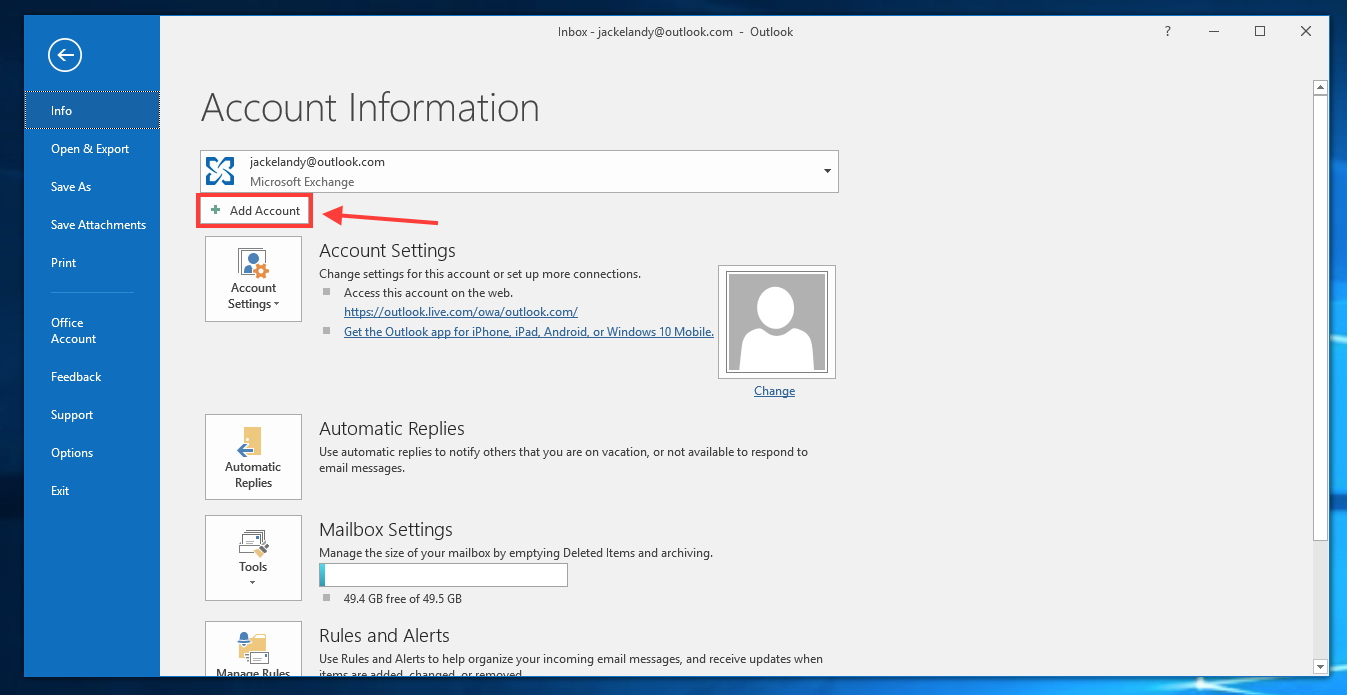 A pop-up window will appear asking you to enter your name, your same email address, and same email address password. Go ahead and fill in those fields and press Next: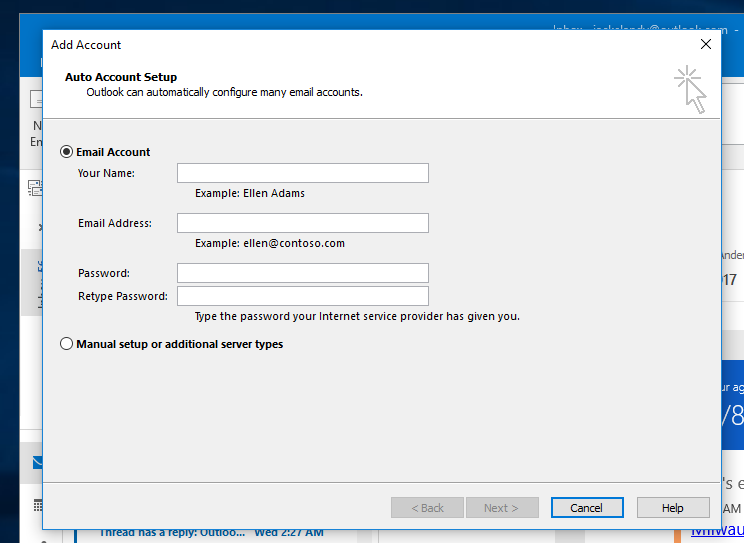 After adding your account, restart Outlook and go back to File and make sure the new account is selected.
Once that is checked, compose a new email and see if the DocSend Add-in is on the upper ribbon: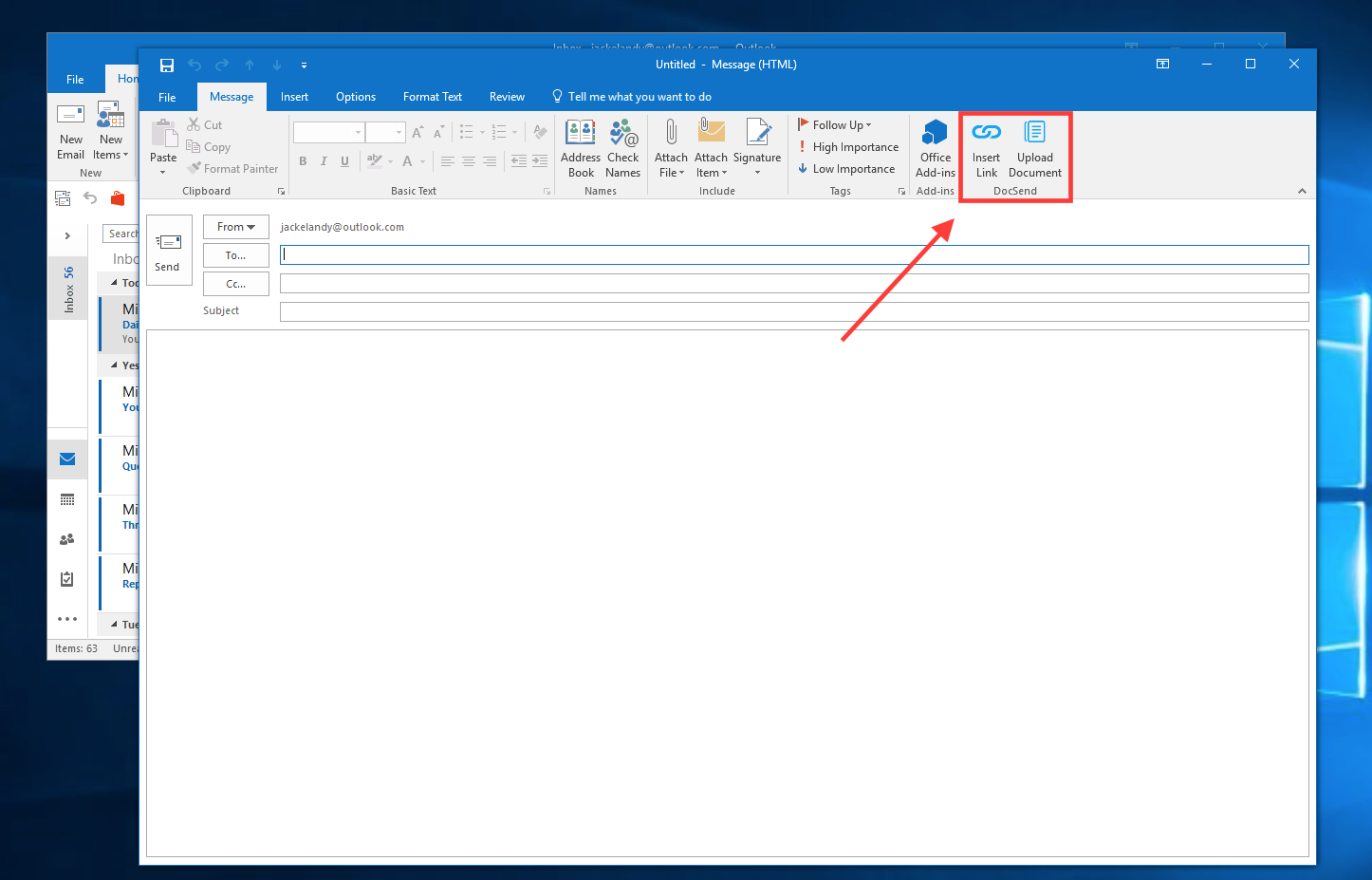 If you are still having trouble with the Outlook Add-in, please make sure you meet the requirements for running Office Add-ins.