Overview
When visiting a Space, there are few things you can do to navigate through the shared content–keep reading to learn more!
Skipping Ahead
Visitor Information Prompt
You may be asked to provide your email address or sign an NDA before gaining access to the Space. To learn more about our link settings, see Link Settings Explained.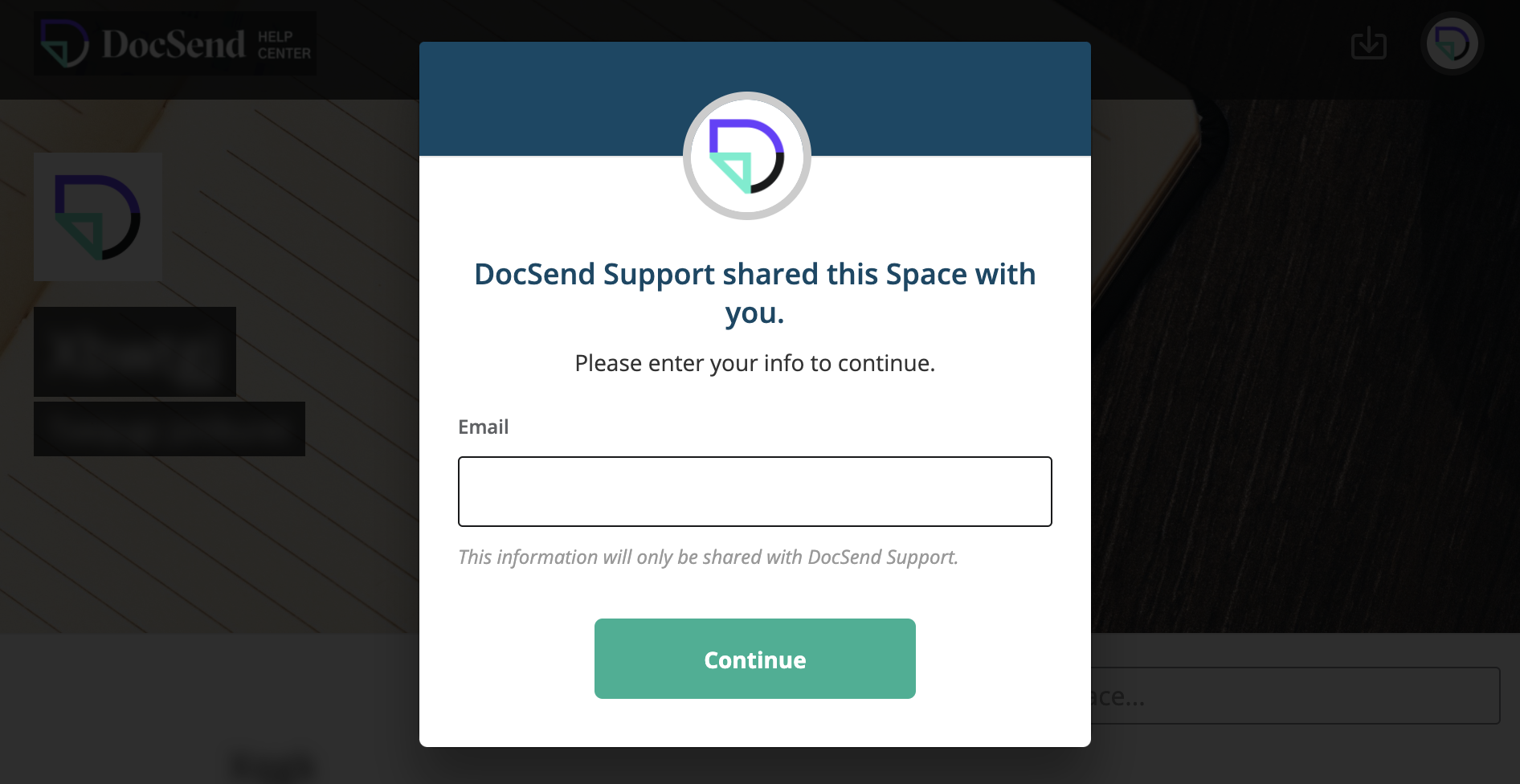 Space Menu
With the Space menu, you can navigate to a different page on the document, quickly switch between documents, and go back to the home page without ever leaving the document viewer!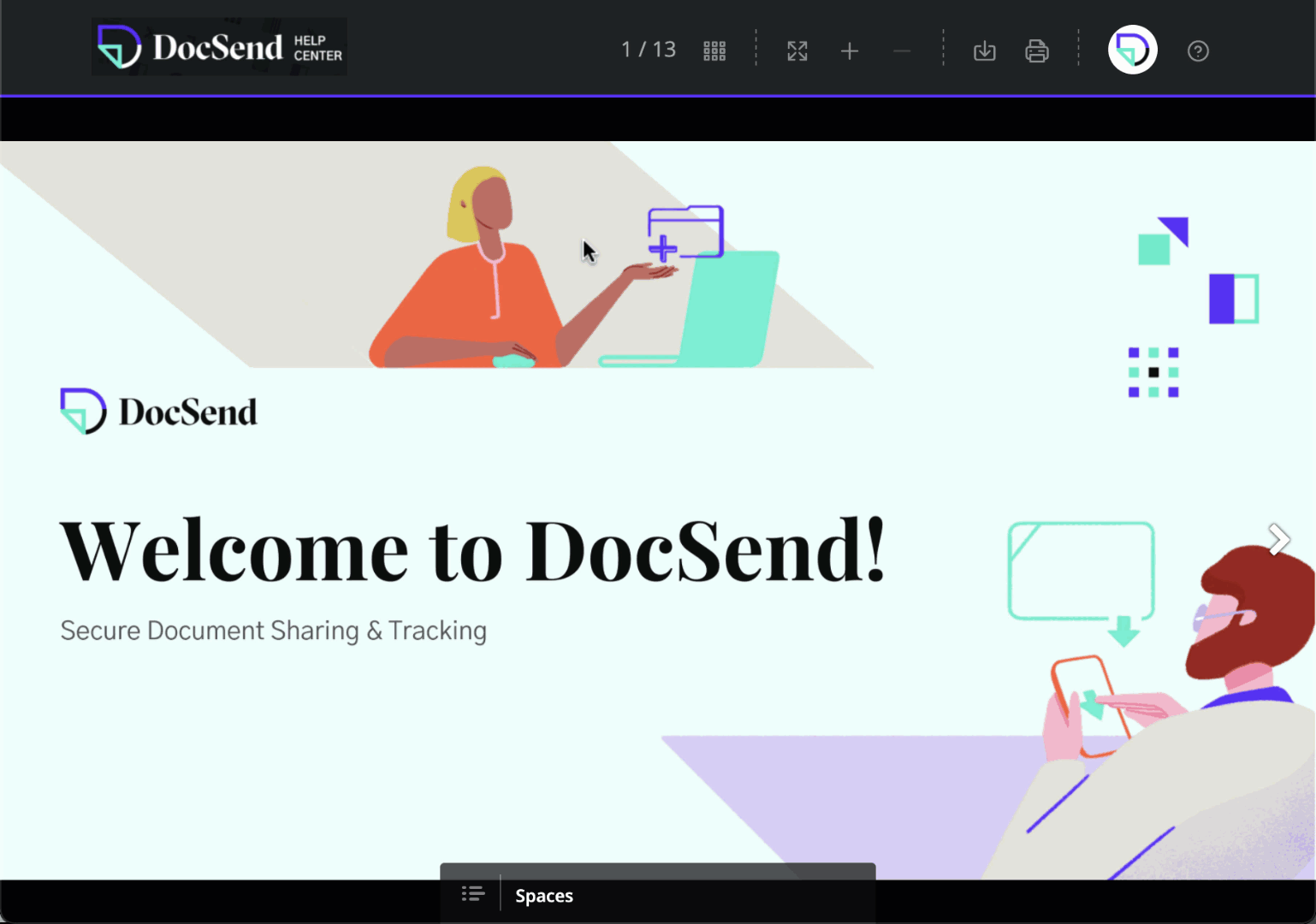 Search Bar
Too many files to scroll through? Look for specific content easily using the search bar.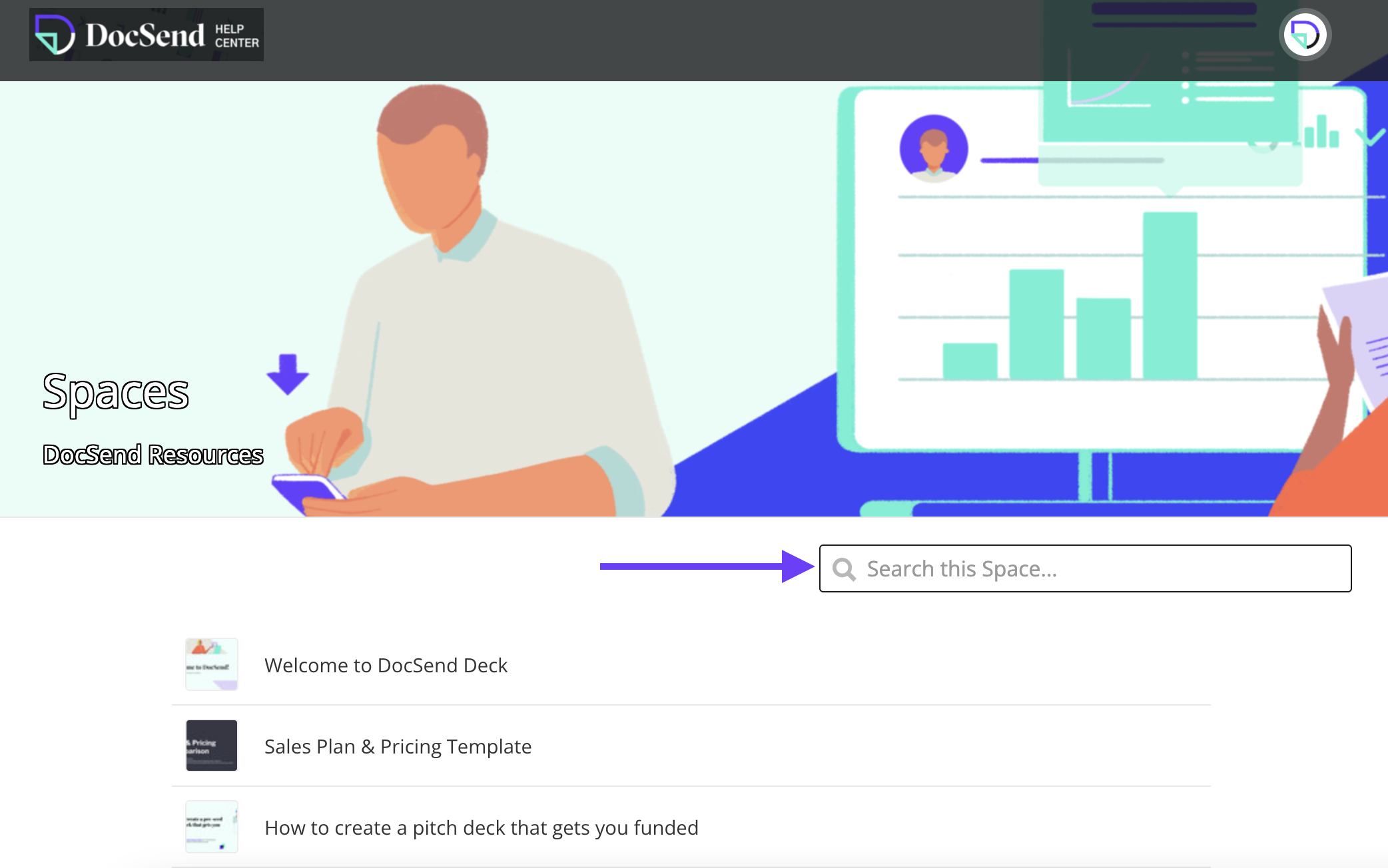 Note: Space descriptions will not be captured in the search results.
Mass Download a Space
If enabled, you can download all contents of a Space (including URL links) as a zip file. This feature can save you the hassle of having to download each file individually. Just click the download icon in the top-right corner!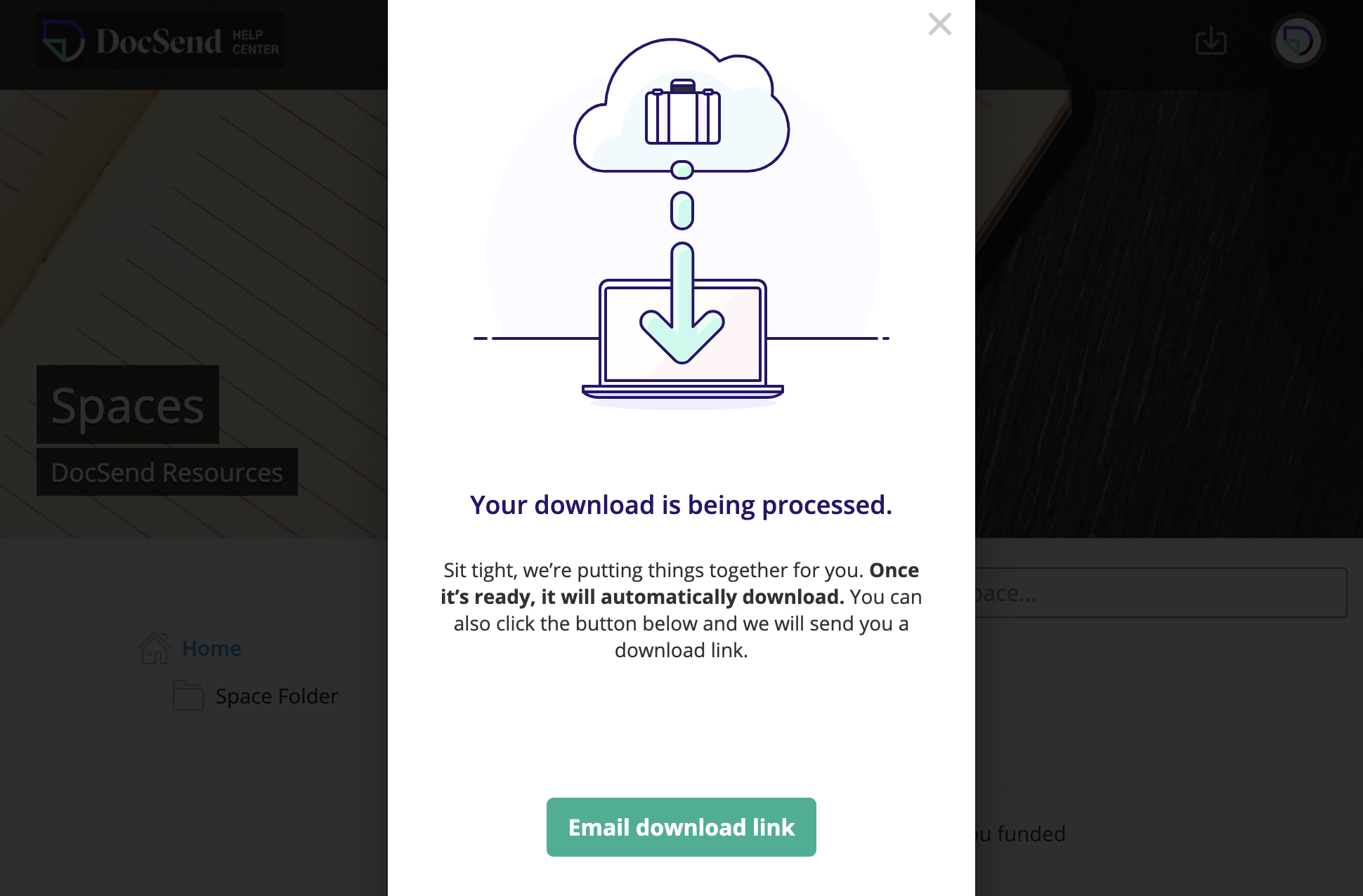 Once the download is complete, the zip file will automatically save to your device. You can also click the Email download link from the prompt if you don't feel like waiting!
Here are some things to keep in mind when mass-downloading a Space:
We recommended accessing and downloading the assets from the same device that you originally viewed the Space from.

Folders and section structures will be retained within the downloaded zip file, so all content will be found in their corresponding folders.

If any changes are made to the Space, such as content updates or new additions, you may need to download the Space assets again.
Related Reading
___
Still need help? Reach out to support@docsend.com!