Available on: Standard Advanced Enterprise
Cycling through Space content
Space visitors can cycle through content while viewing a Space by selecting the menu option at the bottom, allowing the visitor to switch between documents quickly.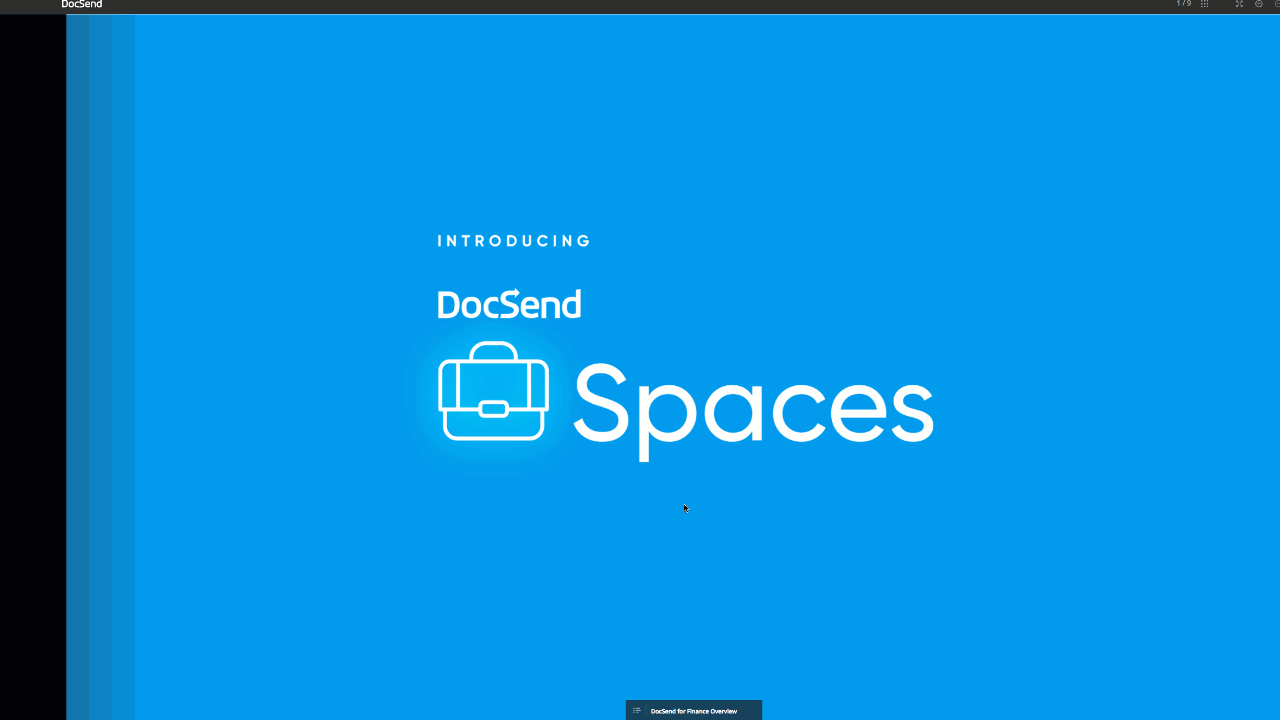 Space Search
Visitors can quickly search for content within a Space by using the search box located on the top right of a Space. Search results will be based on the content's title and full text.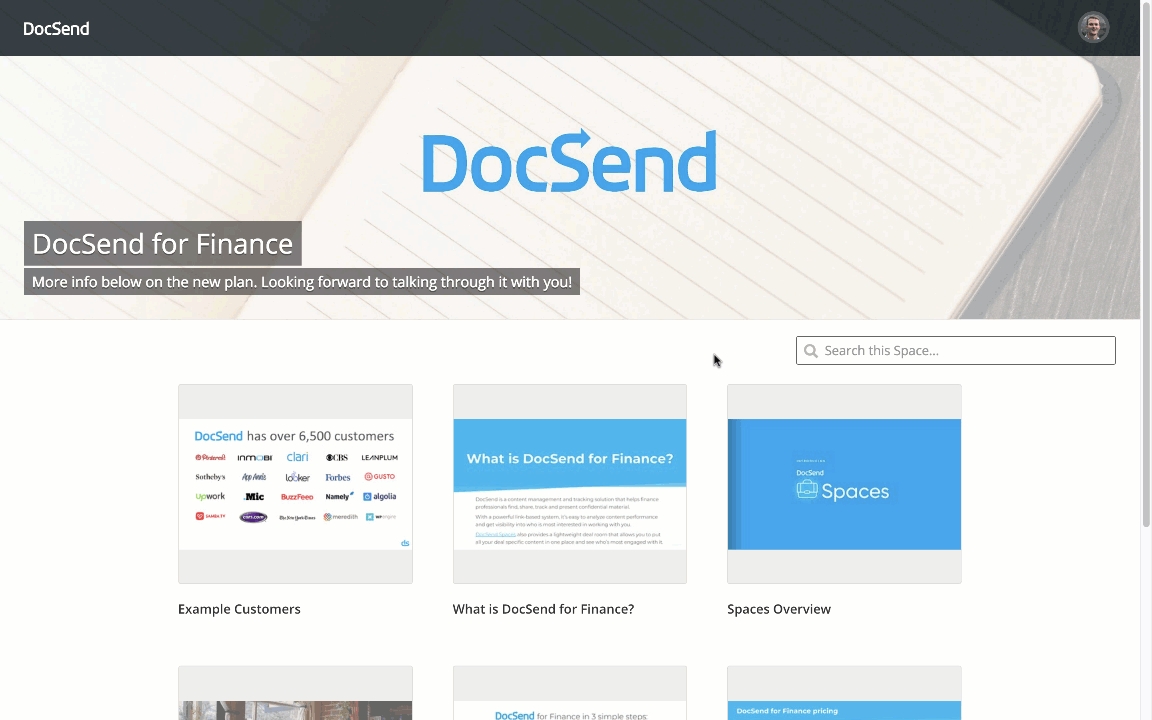 Note: Space descriptions will not be captured in the search results.