Available on: Standard Advanced Enterprise
Visitor Information Prompt
Visitors may be prompted to provide information such as an email, sign an NDA or enter their name prior to gaining access to a Space, if the Space owner has selected these options in their Link Settings.

Cycling through Space content
Space visitors can cycle through content while viewing a Space by selecting the menu option at the bottom, allowing the visitor to switch between documents quickly.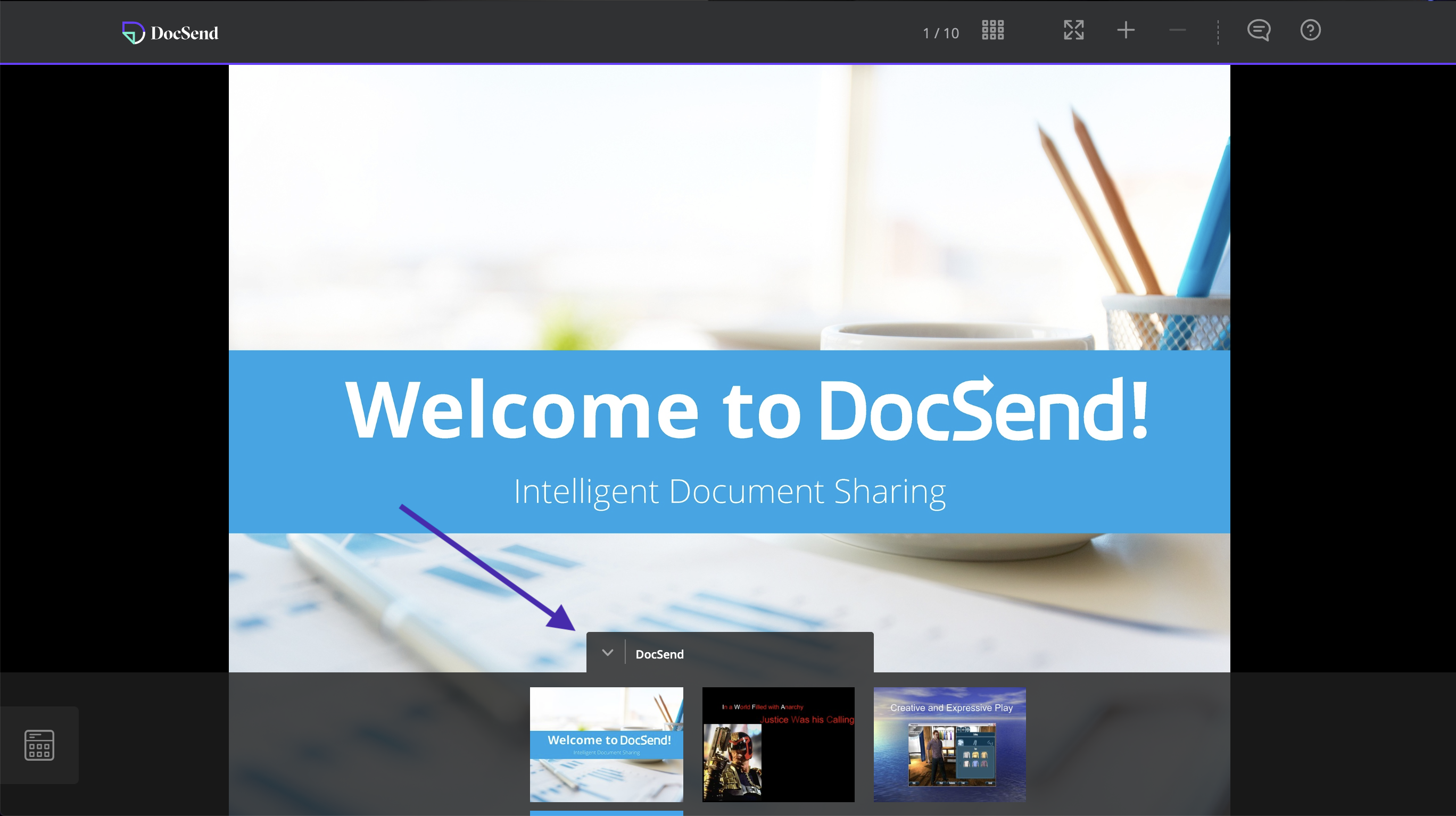 Space Search
Visitors can quickly search for content within a Space by using the search box located on the top right of a Space. Search results will be based on the content's title and full text.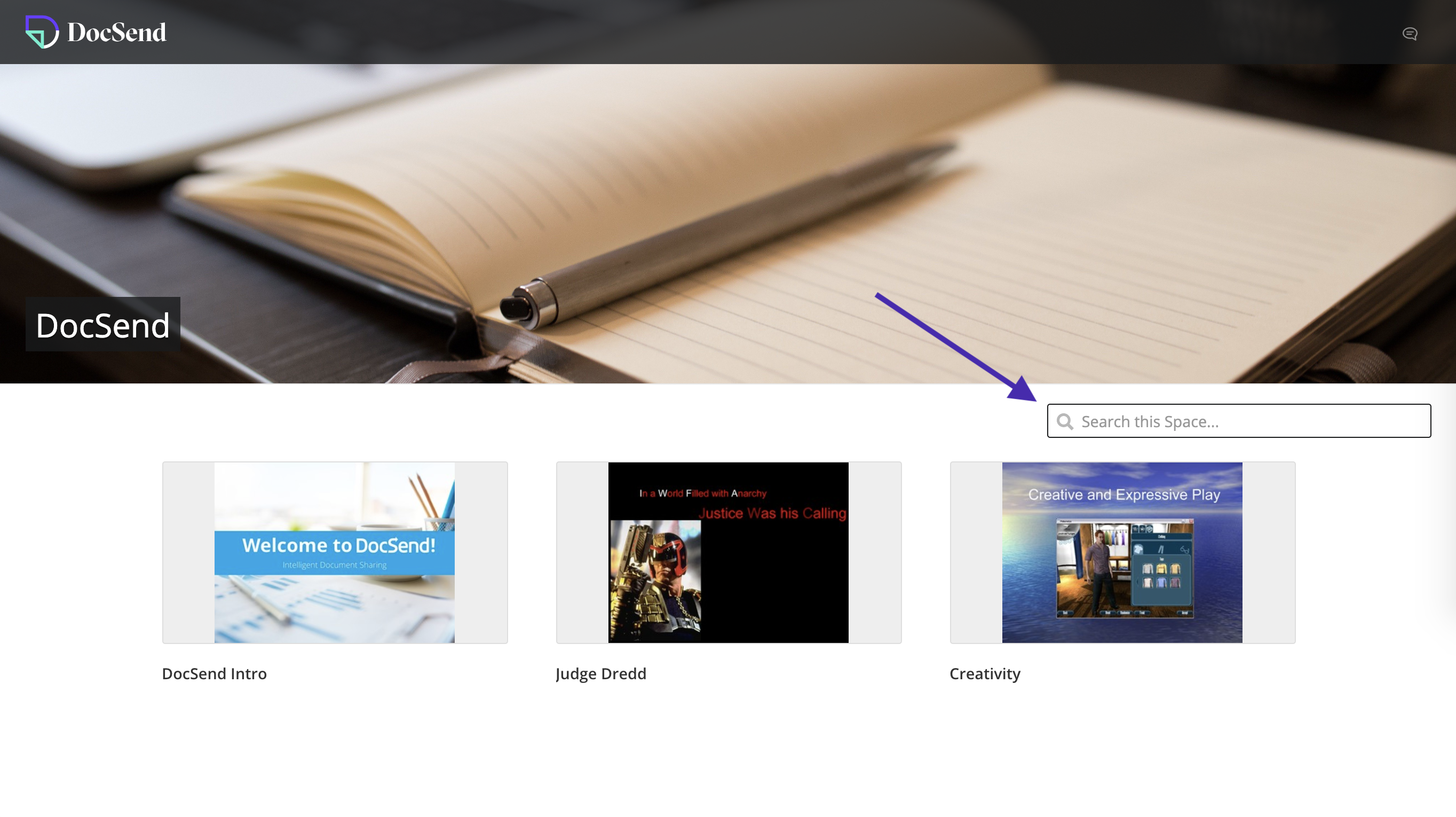 Note: Space descriptions will not be captured in the search results.
List vs Grid View
Space Owners have the option to display assets within a Space as a list or as a grid for their viewers.

List View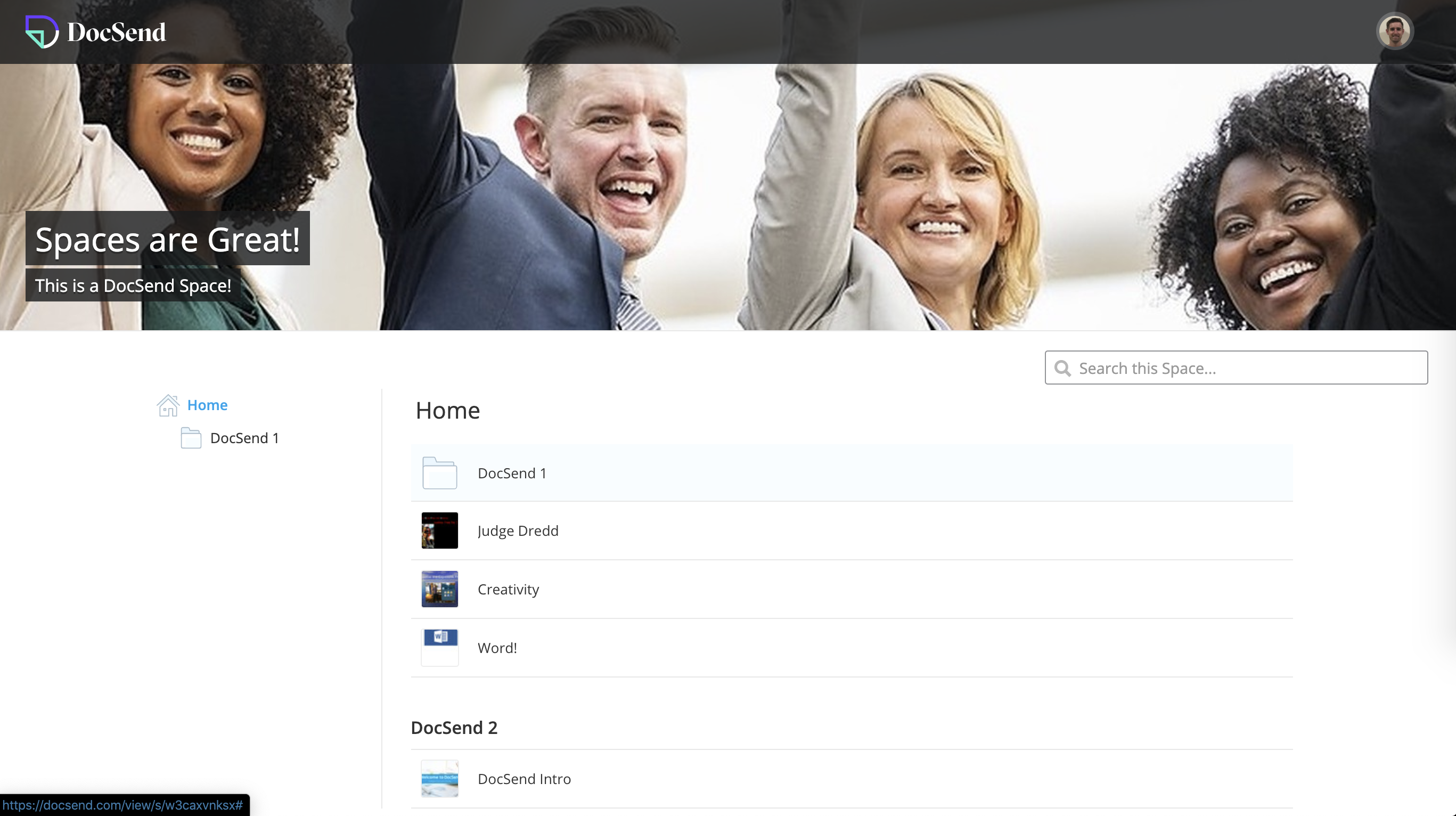 Grid View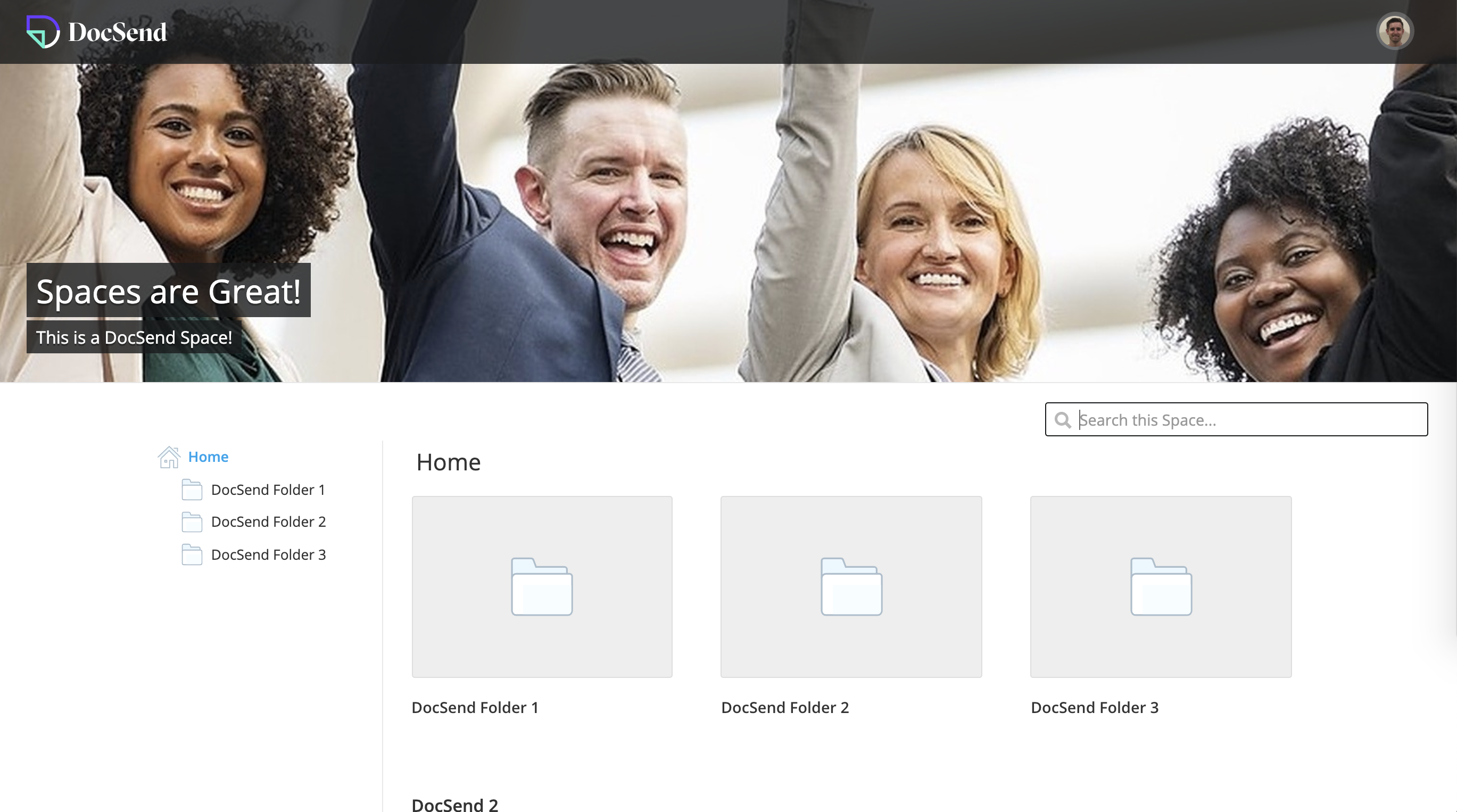 Mass Downloading Spaces
DocSend provides the ability for viewers to download all files, including web links, from Spaces to a zip file. This new feature removes the friction viewers experience, while making accessing Spaces more productive by not having to download each individual document.
User setup: Users can enable the Space setting to allow documents to be downloadable.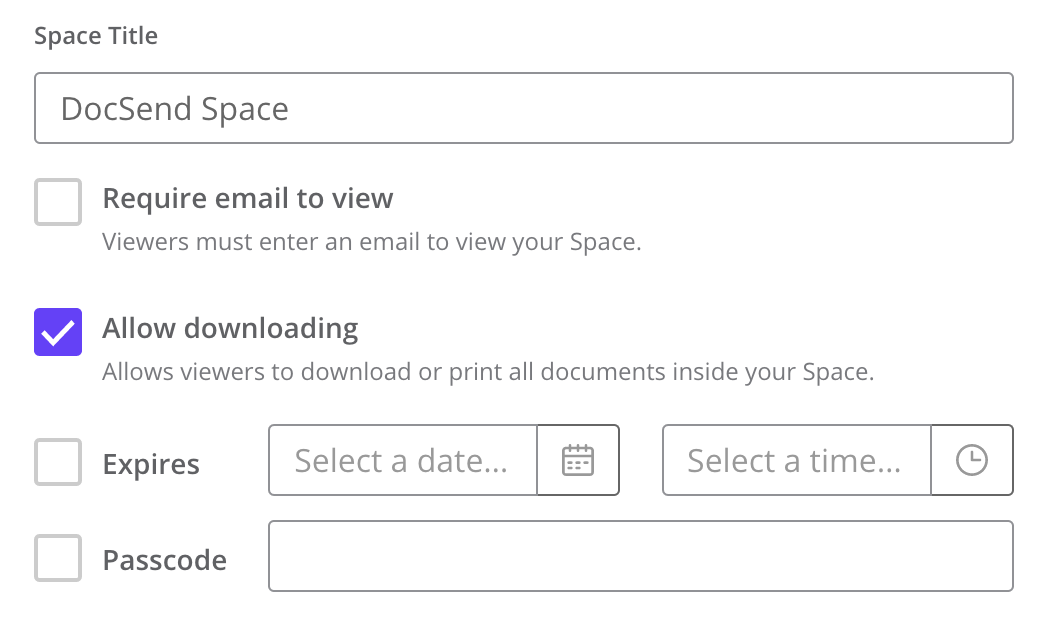 Viewer Experience:
The visitor will have the option to view and download all assets within the Space as a zip file.

If the download is ready, it will automatically start downloading. Otherwise, a modal will open with an option to email the visitor when their download is available.

The email the visitor receives will prompt them to download the Space assets via a green "Download Space" button. Please note: it is recommended visitors access and download the assets from the same device they originally viewed the Space from.

Once downloaded, all assets within the Space will be available in a single folder including URL links.
Space Folders and sections: Folders and section structure will remain within the downloaded zip file. All content will be found in corresponding folders; this ensures that the shared assets retain the Space structure.

Note: Users will need to download the Space again if any changes are made, such as updating or adding new content.